Prevention Starts with Education and Awareness
BY :VINNIE MANGINELLI
The summer golf season is upon us, and golf professionals across the country are spending hours outdoors teaching and playing. Unfortunately, protection from the sun is not always at the forefront of their minds. This important issue wasn't always prominent in the life of PGA Professional Randy Jones either.
That changed in 2011, when the 2016 Southern Texas Section Golf Professional of the Year was diagnosed with melanoma. In January of 2015 he received a call from his doctor that no one wants, discussing the word that no one ever wants to hear: Cancer.
"Man, I really didn't know what to do," Jones said. "I think 'cancer' must be the scariest word in the English language. I got the shakes."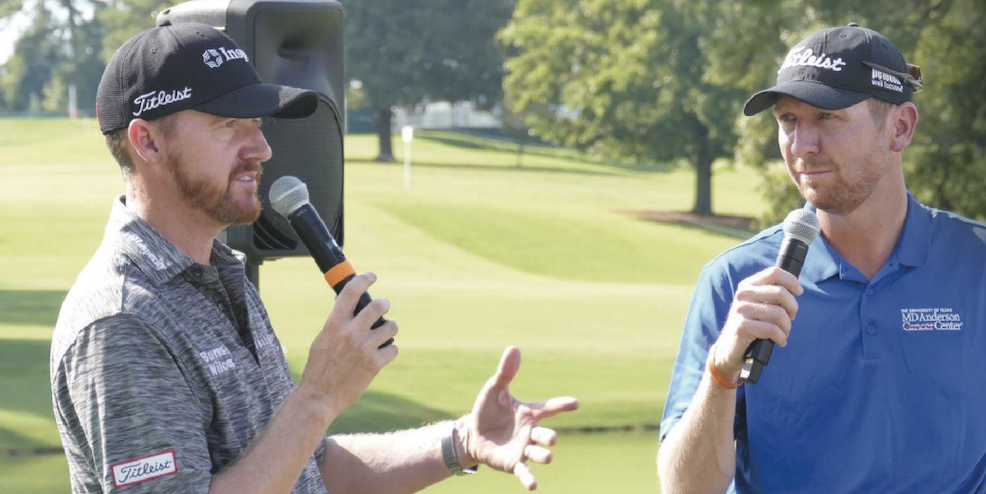 After more than two years of extensive treatment and support from his family, friends, fellow PGA Professionals and the PGA of America, he is now disease-free and is spreading the word on the importance of sun safety.
"I wouldn't want my worst enemy to have to go through what I have," he said. "If I can save even one life, it will be worth it."
Jones has been working with MD Anderson Cancer Center at the University of Texas, the official cancer center of the PGA Tour, to promote awareness and to get everyone to use sunscreen as a common practice. He speaks at special events, stressing the importance of prevention and early detection, which can be vital in survival if diagnosed as Jones was. Other ways to protect oneself from the sun include wearing a hat, sunglasses and SPF-protective clothing, applying lip balm, and being aware of your skin. See a dermatologist annually and check your own skin often for anything that might look suspicious.
Attention on sun safety has become custom in Jones' junior clinics. He starts each clinic with a conversation about sun safety and even provides sunscreen to his participants. His goals in this endeavor are to educate the golf community and to have this practice done across all 41 PGA of America Sections. Jones lives with the philosophy of education and awareness and feels that even one life saved would make the entire undertaking worthwhile.
The importance of sun safety wasn't prominent on his mind when Jones was 20 and breaking into the golf business. Two decades later, he is a better husband, father and golf professional, and the volunteer work he has undertaken is the most important of his life. No one ever thinks it will happen to them, until it happens to them. As a prominent Texas golf professional and cancer survivor, Jones has a story to share and sun safety is the plot. None of what Jones advises is difficult to do, and he plans on making a difference in the world through his dedicated efforts.
Reminded Jones: "I think attitude is not just everything to beating cancer, but everything to winning in life."