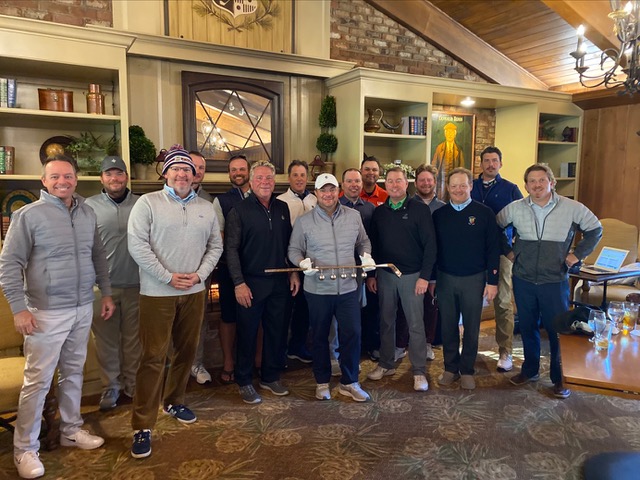 By Vinnie Manginelli, PGA
Golf means different things to different people. For many, it's about fun with family and friends, a brisk walk on a summer morning or a constant challenge posed to one's patience and perseverance. The diversity of golfers and their expectations of the game run the gamut from casual player to fierce competitor.
Steve Scott, the former #1 ranked amateur in the world, has been the PGA Head Professional of The Outpost Club since 2018. This national golfing society promotes camaraderie and the social benefits of the game, and afford members the opportunity to play a variety of top-level courses across the country. In 2019, under The Outpost Club umbrella, Scott kicked off a new endeavor called The Silver Club Golfing Society.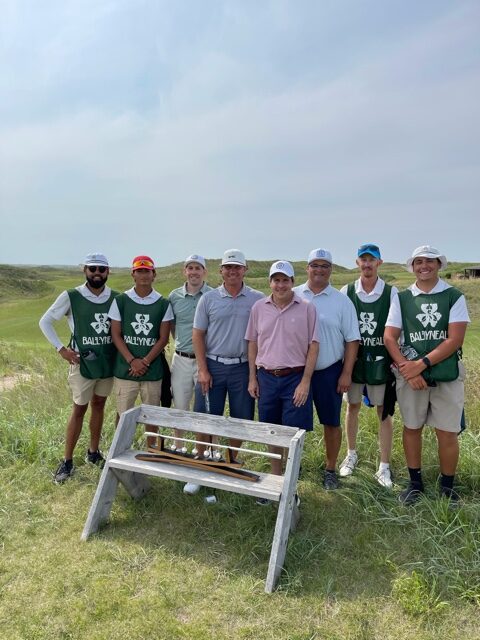 Named from the origins of the competitive game back in the mid-1700s, The Silver Club Golfing Society (SCGS) was created to provide a similar model to The Outpost Club, but for more competitive golfers who seek play on the most compelling venues in the country. This group is geared towards serious and passionate golfers who seek to test their skills in an organized and unique tournament format. It truly is for like-minded golfers who honor the history and grandeur of the game, and appreciate the Society's commitment to providing exceptional tournament experiences. Like its predecessor, The Silver Club Golfing Society has no real estate. Unlike The Outpost Club, The Silver Club Golfing Society is comprised of single-digit handicap golfers and tournament-ready players.
Still young, the SCGS offers about 18 events at courses across the U.S. Most are single-day individual events, hosting between 16 and 24 players, very intimate and personal. There are also four multi-day majors and even a few team events. Add to that a couple of match-play competitions and the Silver Club Championship, and you have a full schedule of tournaments. Last year's Silver Club Championship was played at Pine Needles in North Carolina and the 2021 season finale is slated for Old Waverly and Mossy Oak Golf Club in Mississippi later this month.
"We set up events at some of the great private clubs in the country, most ranked very highly in the annual club rankings," Scott highlighted. "In addition to our single events and majors, we'll play some team formats, mostly eight-on-eight Ryder Cup-style matches against clubs like Inverness and Bellerive, hosts to professional major championships. The members will have dinner at night and enjoy lunch the next day, adding to the social aspect of the event."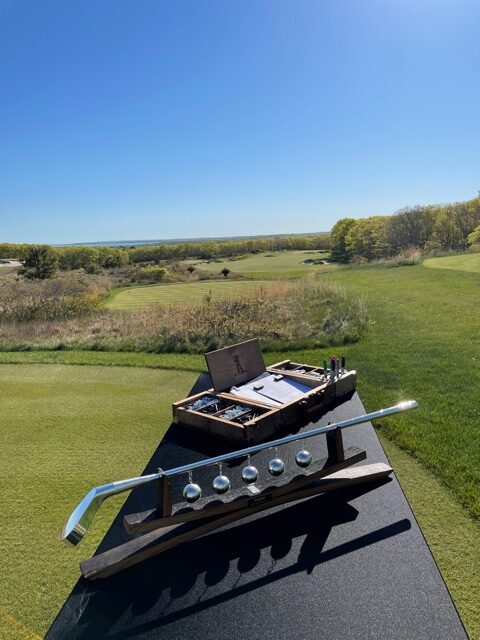 Starting the SCGS shortly before the pandemic struck, Scott has had to zig and zag his way through challenges and leap the many hurdles put in front of him. He has plans to add international events to the club's 2022 calendar with excursions to Scotland and Ireland, demonstrating the full breadth of possibilities and opportunities his dedicated members will enjoy.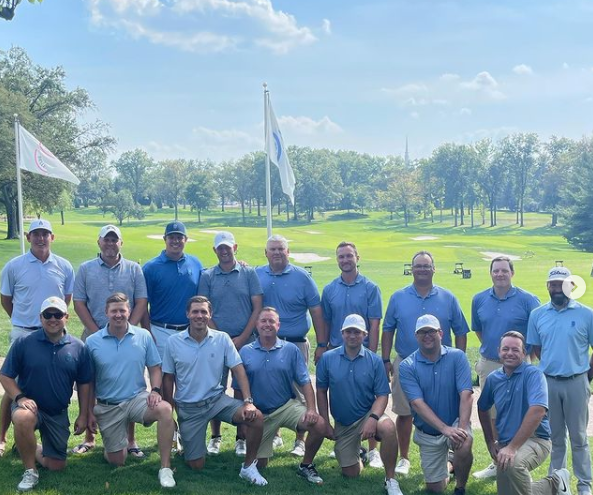 Silver Club Golfing Society members pay a small initiation fee and yearly dues, and then pay per event played. To adequately serve this group of almost 200 members, Scott and his colleagues facilitate the registration process and administer to membership issues like any stand-alone club. They handle the financial aspects of the club and organize travel. Scott also plays a great role in scheduling the lodging, dinners and the tournaments themselves. As a PGA Professional, he's forged many great relationships across the industry and often utilizes the connections of his very own members, who for the most part are members at other premier clubs across the country, as well.
"We want our society to be more than just a transaction. It's not about sign up, pay, play and go home. I like to call it a camaraderie-infused competition. That's really what it's all about. We always have a social event after every competition, and these gatherings have led to lasting friendships. The interaction of the members and creation of a community of competitive golfers from all over is a primary mission of ours," Scott added.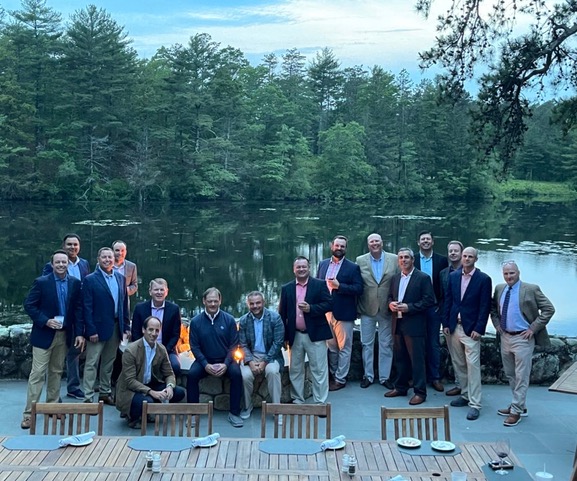 He says that as they grow, they're attracting better players, plus-handicaps in some cases. These are golfers who desire travel and competition. They want to hit shots that matter. "It's taken off very nicely," Scott said.
Understanding that relationships drive all aspects of the golf industry, Scott engages with every member who comes on board. Whether they're occasional participants or more frequent players, he touches every one of them to make them feel welcome.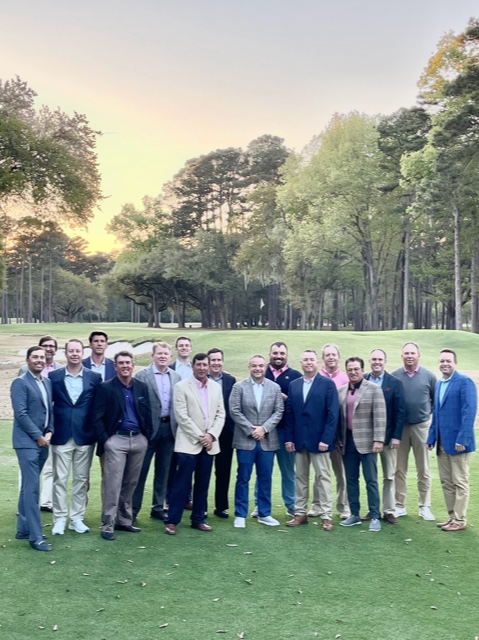 Although a single-digit handicap is a requirement of membership, competitions are not focused on play where handicap strokes are involved. Scott prides himself on the gross-play aspect of their events, and splits his players into two or three flights to ensure an equitable and fair competition. Scott lays out the tournament format to the host club before hand and together they run exemplary events for the Silver Club members.
Golfers are a diverse group – there's no question about it. Some prefer the 8:00 tee time every Saturday and Sunday at their home club with their regular foursome. But as golfers' lives have become more mobile, there is a shift in preferences to the opportunities presented by groups like The Silver Club Golfing Society. After all, this framework checks a lot of boxes – travel, competition, camaraderie and it doesn't hurt that the club is headed by one of the great amateur golfers in history, and a darn good professional, as well. In fact, with competition and sportsmanship honored within Scott's nomadic society, who better to demonstrate those traits than the legendary sportsman himself?
"I founded this society because I wanted people to feel those butterflies on the first tee and understand that tournament golf is different than any other form of the game." – Steve Scott