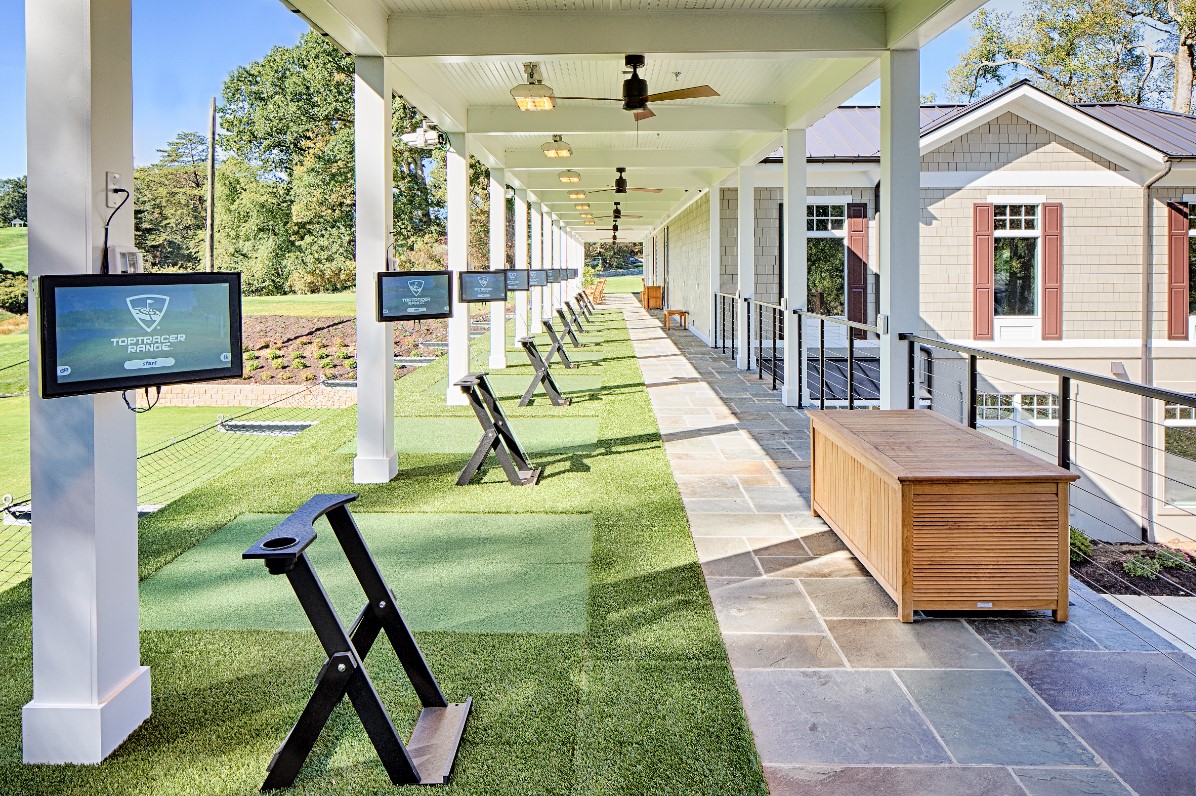 By Vinnie Manginelli, PGA
For private golf facilities, the more positive and supportive engagement with members, the better. In fact, this is often a differentiating factor between successful private clubs and those that struggle to keep up. Washington Golf and Country Club opened a unique amenity on its driving range in October of 2019 that keeps members at the forefront of the staff's focus.

Jay Dufty is the club's PGA Director of Golf and two-time Middle Atlantic PGA Section award winner. "The range and halfway house are one functioning building, a vital outlet for our members," Dufty commented.
This new component of membership at the Arlington, Virginia club gives Dufty and his team many opportunities to engage members outside the golf shop, in a more social and dynamic environment.
At 7,000 square feet, "The Turn", as it is called because of its location between the 9th and 10th holes, has a restaurant, two indoor simulators, an indoor chipping and putting green, two teaching bays that hit onto the range and 18 Toptracer-equipped member hitting bays (10 upstairs and eight below). "The space bears a small semblance to a Topgolf facility and has become a popular destination for our members," Dufty said. "We have 42 dedicated parking spots adjacent to the new practice and learning center, and they always get filled up. It's been a really nice space for our members to go down and have a fun practice experience, and then have lunch or dinner."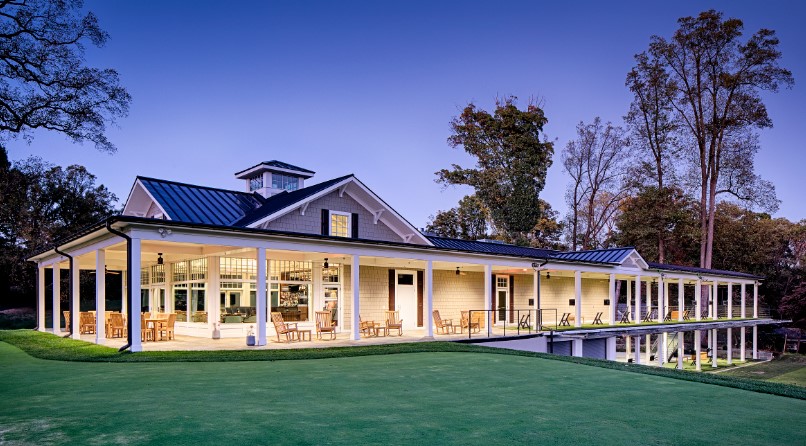 Dufty says there's a great mix of young golfers, even juniors and families, as well as long-time members who have embraced change and welcomed the implementation of the innovative technology that Toptracer provides. In addition to the technology, the member hitting bays are heated in the winter and have fans to cool them during the hot Virginia summers.
With over 800 members and only 18 hitting bays, Dufty ensures a staff presence to engage members and make sure they're all getting an opportunity to practice. "We have some long-standing rules that should be adhered to, like juniors yielding to adult members. Enforcing these rules is something we strive to do successfully, without making anyone feel uncomfortable. For instance, we also require that proper golf attire is worn, another challenge when a member might want to go from the pool to the range." These potentially negative scenarios are handled by Dufty's qualified staff and are turned into positive encounters between employees and members. You can't beat an opportunity to educate your membership to ensure a fair and fun environment for all.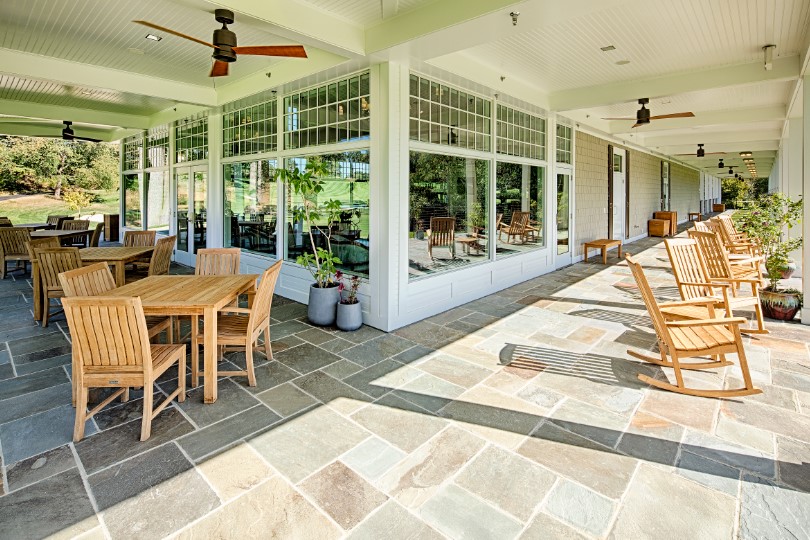 The range building was very busy during its first six months during the fall of 2019 and winter of 2020, as the course had not yet reopened from a renovation that was taking place. The hitting bays remained open during COVID and staff was on hand to sterilize the space after each use by members. The food and beverage operation closed for a month or so, but was able to reopen for to-go orders.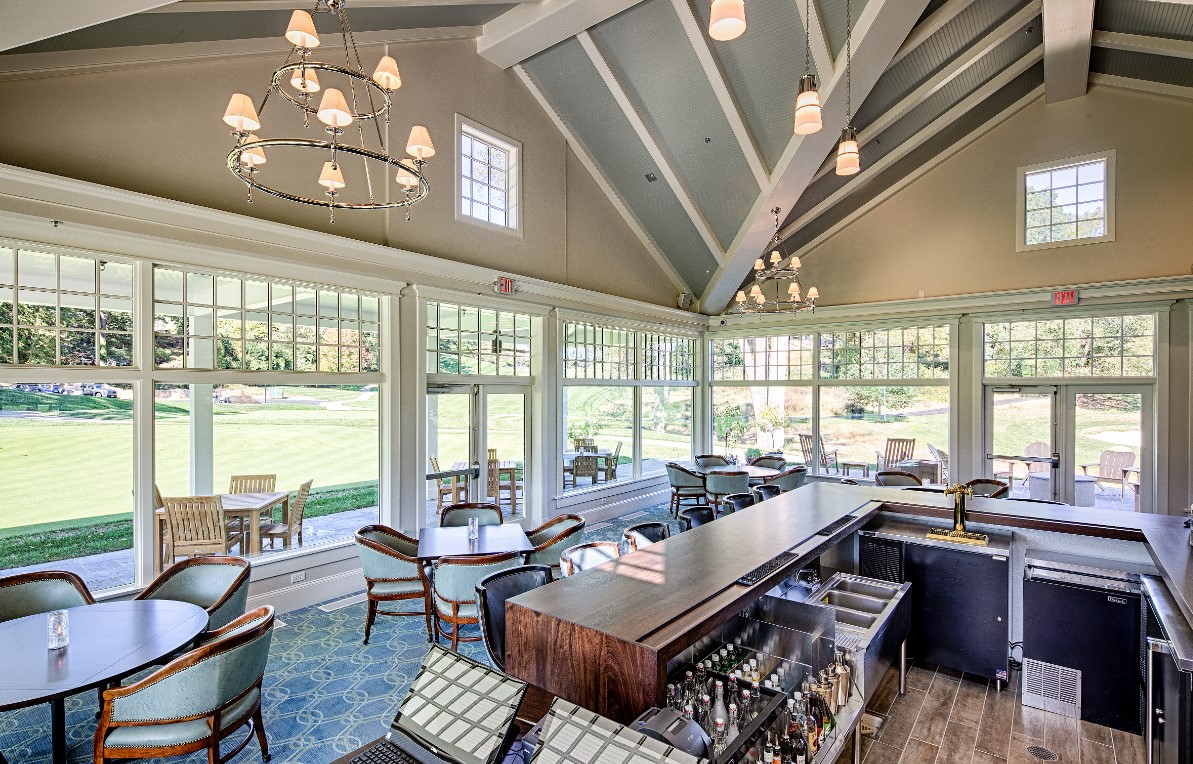 The restaurant has 24 indoor seats and dining space outdoors as well that overlooks the 9th and 10th holes. It also has a full bar for members to enjoy during their practice sessions, as well as during dinner with family or special events.
With Toptracer in the member hitting bays, TrackMan in the teaching bays and HD Golf simulators for member use, technology is a vital component of this practice center. Having a dedicated staff presence to help members navigate through the complexities of modern technology is important, though Dufty did tout the user-friendliness of the technology implemented at his facility. "Toptracer is super simple and they have a mobile app that allows members to keep their own individual stats."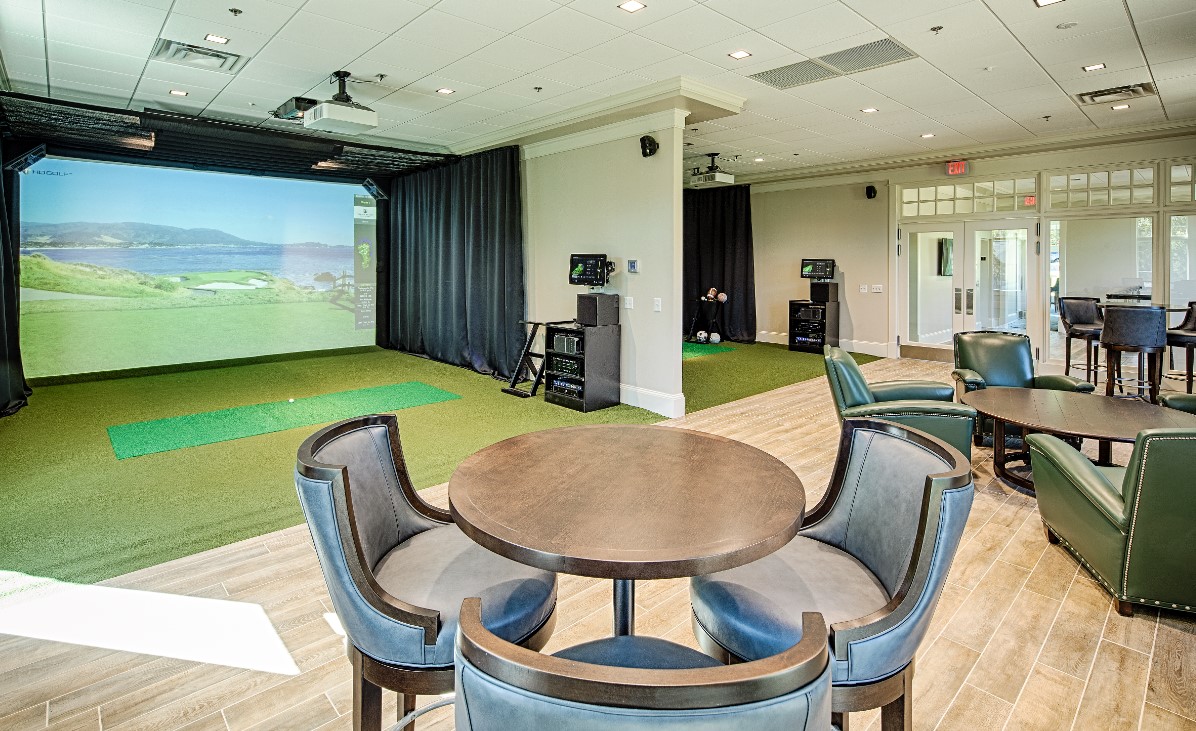 The majority of range usage is from lunchtime to closing at 7:30, with the mornings mostly warm up time for golfers prior to teeing off. The range has a full-time attendant who satisfies any member needs or requests, and ensures the space is clean, comfortable and fully-stocked.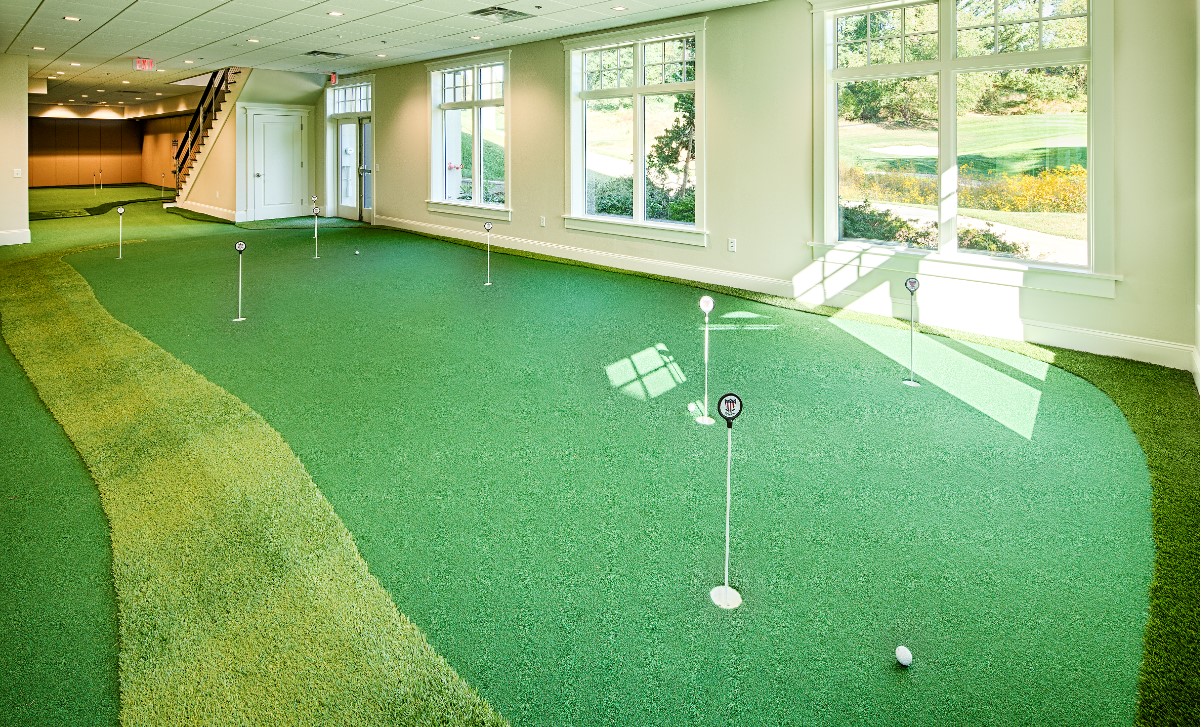 There are also two full time teaching professionals on hand, with at least one of them always present to ensure things are in order between lessons. From noon to 4:00 Dufty says there is generally some sort of management presence. And between 4:00 and 7:30 they will usually have a golf professional on hand to get a general pulse of the activity and even walk the range line at times. The HD simulators remain open until 9:00 and food and beverage management staff takes the lead on any issues after the rest of the team has left at 7:30. It's a unique team effort and one that Dufty has created to ensure his members have an exceptional experience every time they're on the property. Regardless of who's there to engage with members, Dufty understands the importance of staffing the space with qualified, dedicated individuals to serve their members' needs.