By Brendon Elliott, PGA
As the holidays approach, parents start to focus on what to get the junior golfers on their shopping list. Here are some suggestions and cool finds for the rising star in your life:
GOLF CLUBS
EPEC Golf
EPEC Golf is one of the leaders in the junior golf club market, making premium fit-to-height clubs for kids between 42″ and 65″ tall. EPEC clubs are unique in that they are upgradeable, allowing parents to work with EPEC to re-shaft and re-weight the clubs as kids grow. This keeps junior golfers in properly-fitted golf clubs throughout their childhood and gives them their best chance at playing well, which in turn will help them love the game even more. It also represents a significant savings for parents and grandparents, not having to purchase a new set every time their junior golfer grows out of his or her current one.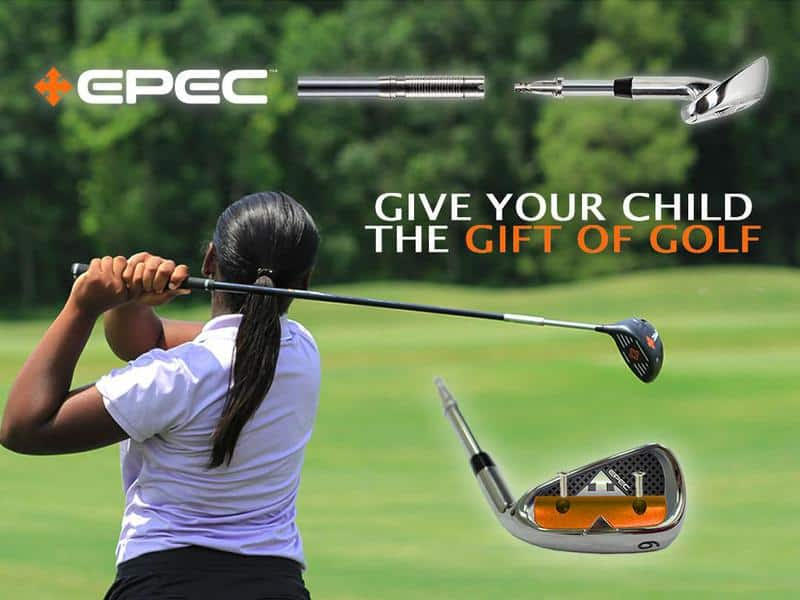 U.S. Kids Golf
U.S. Kids Golf offers three youth lines (Yard Club, Ultralight, and Tour Series) that come in multiple sizes to fit players based on their height and skill level. For more than 20 years, their best-selling junior golf clubs, the Ultralights, now available in nine sizes, have provided young players clubs that are perfectly fit for their height. Most buyers start with a set or even individual clubs and then add on as the player's skills progress. As skill level improves, a player's distance and accuracy can also improve with clubs that have stiffer shafts and heavier clubheads than the Ultralight line. Tour Series is the next level up. With this series, U.S. Kids Golf takes the best of the adult golf club technology and materials and scaled them into the Tour Series line of equipment. Each size is unique and optimized for the best results in player development. This provides the junior golfer a pathway forward into adult brands. Rounding things out, and with a focus on the new and young player, U.S. Kids offers their Yard Club. This is a learning and development club for beginners and is available in ten unique sizes for players between 36" and 66" tall.
https://uskidsgolf.com/products-home-alt

PRACTICE & TECHNOLOGY
iRangePro
I really love this new product! The iRangePro could be your teen golfer's new best friend. They can easily turn their mobile phones into a personal camera person in a flash. This simple device is great for personal practice sessions, lessons with their coach, or to build content to keep their "galleries" entertained with fun social media posts. The iRangePro fits in any golf bag and works with any phone.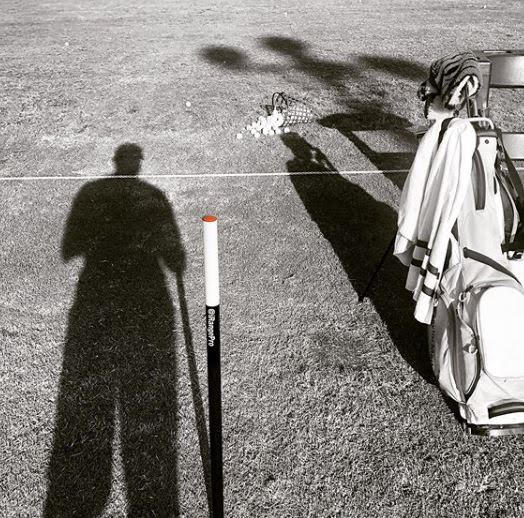 Blast Golf
I've been using this product with my junior golfers for some time – Blast Golf is high-tech made easy. Your high school players can easily attach the Blast sensor to any club with the attachment provided. Blast's technology allows golfers to swing the club or roll some putts anywhere, anytime. They can use it live during practice, in offline mode while on the course, or shoot slow-motion video to see their swing in all its glory! The sensor gives a multitude of data points that can help those serious high school competitors understand speed, tempo, and clubface angle at impact. All they need is the sensor and the Blast app on their mobile device. Blast is available at a surprisingly low price right now, so I'd jump on this purchase soon and cross it off your holiday shopping list.
https://blastmotion.com/products/golf/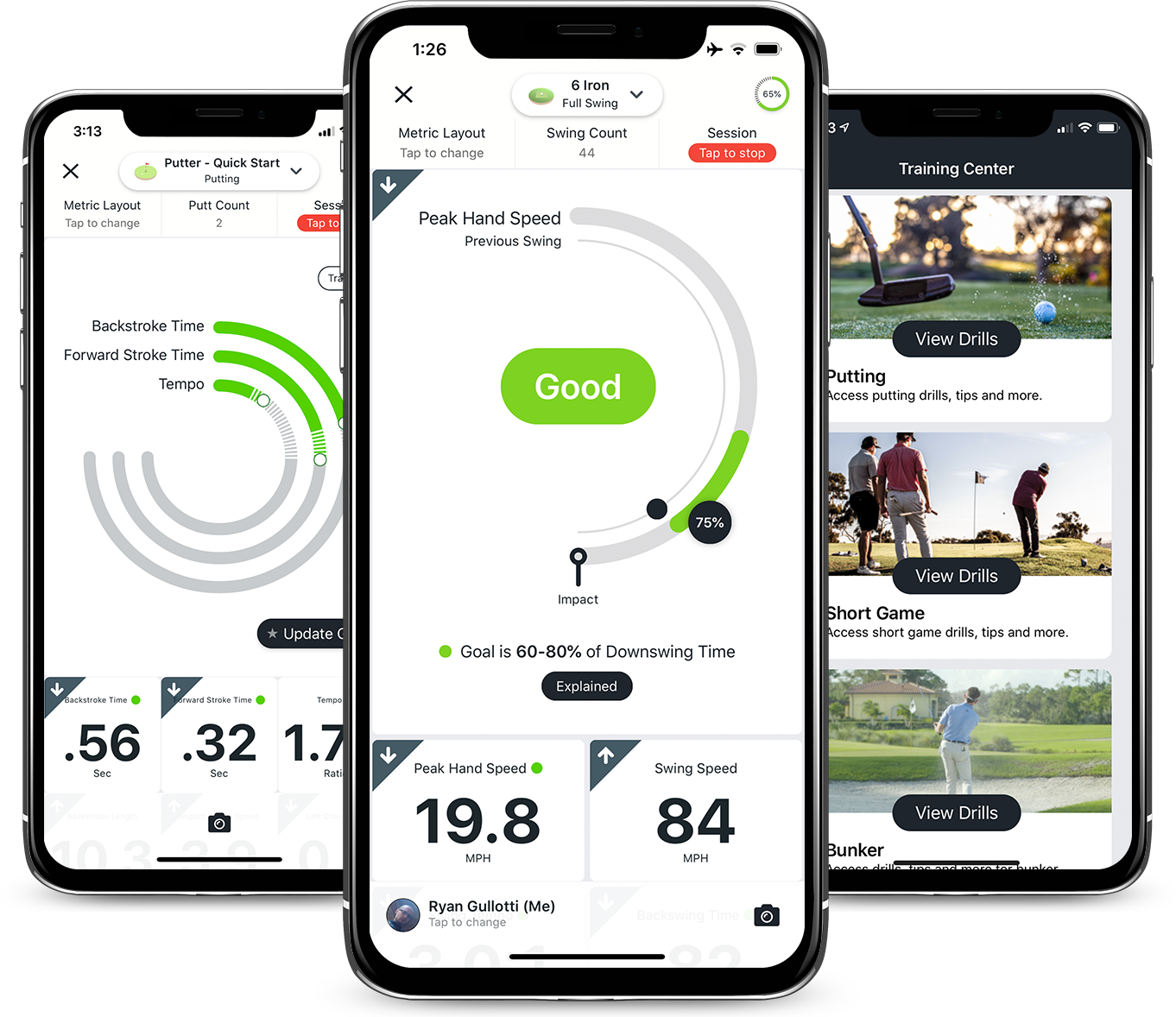 Rapsodo Golf
I have been very impressed with the Rapsodo Mobile Launch Monitor (MLM). Competitive juniors and high school players can get instant and accurate pro-level data with every shot they hit. It's affordable, easy-to-use, and portable. The Rapsodo Mobile Launch Monitor (MLM) uses the golfer's device to deliver data on the swing, helping to add some excitement to their practice. They instantly get video analysis of every swing, complete with real-time shot data and tracking that they can store and analyze later. Golfers can even compete with others and share their great shots. This tool helps golfers understand their game better, helping to isolate those aspects that need more attention than others. Golfers learn how to manage shot selection which helps shave strokes off their score. It didn't take me long to agree with the folks at Rapsodo when they said that "the MLM is a pathway to recruitment for junior golfers". I believe that practicing better means performing better. Serious high school golfers will acquire a clearer, more trackable understanding of their shot strengths, weaknesses, and tendencies. This will give them an advantage over their peers in earning a spot on the team or seeking college-level scholarships.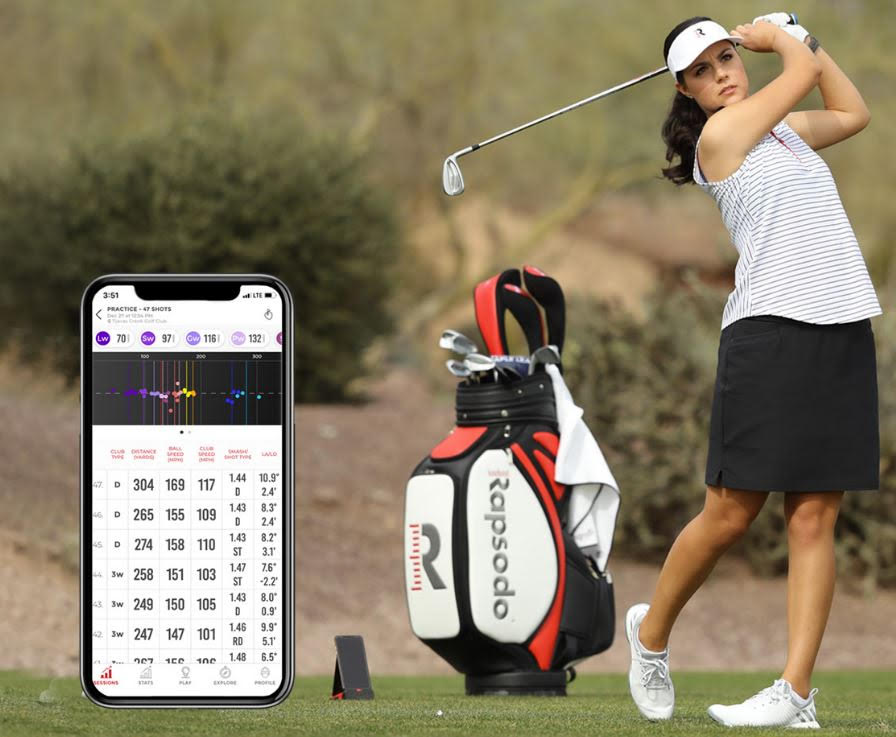 FUN GIFT IDEAS
CygnusSports
My good friend, Cy Cyr, a world-renowned golf photographer based out of Orlando, Florida, started making personalized 1.25" copper ball markers for friends during COVID. He gathers their family names on Facebook and stamps them into the marker. During a photo shoot with a Masters champion in October 2020, Cyr handed a ball marker to the player and he was so thankful that Cyr decided to open up an Etsy store that night. Each disk is sanded and polished. He takes a little creative liberty in squeezing all the names and characters into the disk. Like with his photography, Cy finds it extremely rewarding to create something so lasting. You can see the markers here that Cy gifted me. This would make a truly special and personalized gift for any young golfer on your shopping list.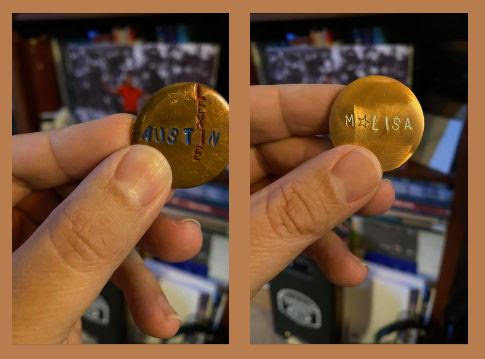 The Junior Golf Box
I just love this concept, and my son (pictured below) does too! Junior golf lessons, gear, and more delivered monthly – how cool does that sound? Each box is designed to teach kids and teens the fundamentals of golf, how to have fun, gain confidence, and improve their life, health, and golf skills game by developing character, positive values, and leadership. The Junior Golf Box includes golf balls, tees, training aids, apparel, accessories, gear, and more. Kids learn through tips, training exercises, skill-development-inspired games, nutrition, fitness, drills, lessons, and resources. Like it says on their website, the Junior Golf Box is "The Golf Coach in a Box!"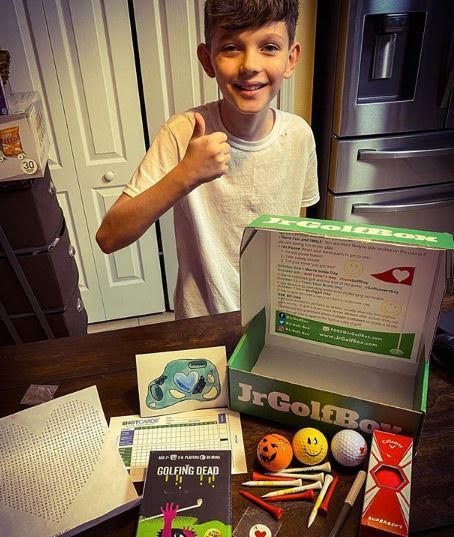 Brendon Elliott, the 2017 PGA Youth Player Development Award Recipient, is the Executive Director of the Little Linksters Association for Junior Golf Development.