5 Cases Where Player Development has Benefited Business and Impacted People
When you see an accomplished teaching professional on the range working with a group or a single student, you can be certain that the instructor's energy and insights are increasing the likely hood that those golfers will stay with the game and enjoy their experience. What you aren't witnessing, as you watch the lesson or clinic, is the process by which those golfers arrived at that tee. Whether it's their first time with the professional or one of many return visits, it's likely now a days that the teacher focused some of his or her energy, strategic thinking and interpersonal skills to make sure these good folks showed up. It's a Pied Piper thing, and it's always been part of teaching and coaching in golf. Only now it's become professionalized and part of the routine. As these five case studies show, you have to be a skilled teacher to succeed on the range, but you also have to be able to market yourself and market the long-term rewards of the game.
Tracking Player Development Data: The CRM Model
The range at Chagrin Valley Country Club gets more traffic than you might expect of an 18-hole facility that is member-only. That's because a high-energy golf staff, consisting of PGA Head Professional Michael Heisterkamp and just two assistants, use it to give 1,000-plus private lessons a year. And that doesn't count their many clinics and other forms of "golfer engagement," as the current buzz-phrase describes it. The outcome of these efforts goes beyond slice-curing. Customer relationship management (CRM), a science long associated with big corporations, is on prominent display at this metro-Cleveland club, where Heisterkamp employs a range of golfer-engagement strategies, measures them for their outcomes (based on member spending and member retention), then doubles down on whatever is most productive.
"This all started for me in the 1990s with group travel," he explains. "I would keep lists of all the members who went with me to Ireland or Scotland and it dawned on me that none of them ever dropped out of the club." What he grasped intuitively, Heisterkamp then tracked quantitatively. "I researched all the area clubs and came up with an attrition benchmark of 5 to 7 percent a year," he recalls. "Then I cross-tabulated our members who had taken lessons, members a staff pro had played at least 9 holes with, members who traveled with me, and so forth. Attrition rates for those groups were much lower— quite often less than 1 percent."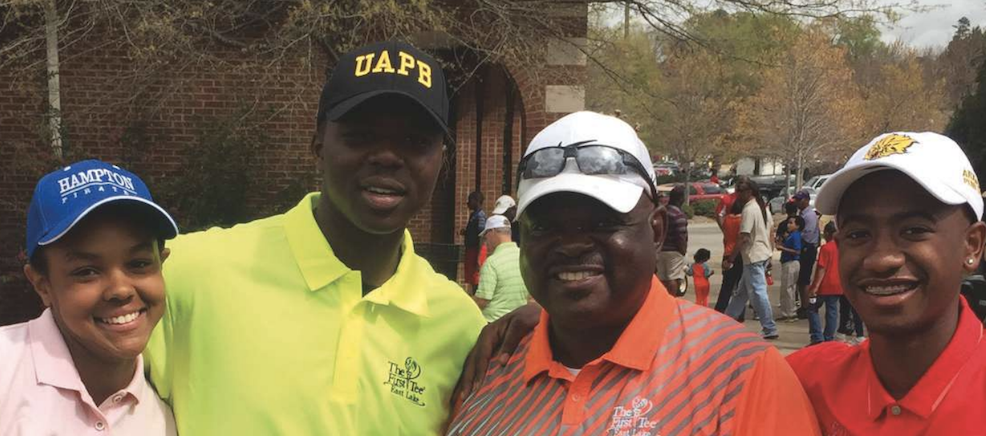 Spending on merchandise and food-and-beverage also skewed strongly toward the members who were engaged by staff. Meanwhile, a CRM study of prospective members touring the club showed an overall conversion rate of 60-plus percent— but the conversion rate for those who had played nine holes with the head professional was over 90 percent.
"I started presenting all this to my leadership," recalls Heisterkamp. "Saying, when I do X, or my staff does Y, we get this result in revenue generation." Questions as to why extra shop staff were on the payroll soon abated—it was all about freeing up the golf professionals to spend quality time with members.
"Every club officer or membership director you talk to will refer to the 'value' a member receives or doesn't receive, which lead to their stay-or-go decision," says Heisterkamp. "That word 'value' is just code for, 'Do I and my family have a great time?'"
Engagement with the members of a devoted golf staff turns out to be critical to the "great-time factor"—this club's statistics prove it.
Develop Motor Skills First, Golf Swings Second
It's well known that player development in golf depends in part on attracting grade-school children before they've committed to soccer, lacrosse, gymnastics, baseball and martial arts. Matt Clay, PGA general manager of the Del Mar Golf Center north of San Diego, addresses that challenge by first acknowledging that golf, compared to other sports, "has a lot of trouble being fun for a kid on day one."
His solution is programming—and an overall culture—that mixes golf with other sports activity to create excitement, promote fitness and legitimately train children to develop the gross motor skills and fine motor skills needed for all types of activities, golf included. Clay works down the street from Titleist Performance Institute (TPI) headquarters and, along with his multiple TPI certifications, stays abreast of the latest thinking on the physicality of golf. Three years ago his facility—home to seven PGA Professionals who teach full-time, plus physical trainer Milo Bryant, who is TPI's youth specialist—underwent a partial renovation that included construction of an "outdoor gym."
The 2,500-square-foot fun-space has nothing to do with golf but actually everything to do with it, if you buy into the concept that training by golf professionals can improve youth fitness, teach good values, inculcate general athletic skills and foster an excellent social environment—meanwhile turning any kid who's interested into a decent golfer. "We play dodgeball and parents ask why— the new parents," says Clay. "I tell them it teaches spatial awareness, proprioception, speed, agility and a strong rotational move of the torso." The parents catch on, all except a tiny few who want to see more ball-beating.
"We grossed $90,000 in our group junior golf business in 2015," reports Clay. "That was from just eight summer-camp groups and four 90- minute, once-a-week classes in the spring and fall, and we're looking to expand both."
The marketing cost side of that equation is nil. In fact, the spring 2016 after-school program ended with a 90 percent commitment from existing participants that they'll come back in the fall. Some parents ask if they have to pay in advance to keep their child's spot. "That sort of question," says Clay, "lets you know you're providing a valuable service that's sustainable."
Comeback of Cooperate Golf in Chicago
As PGA Director of Instruction for the Chicagoland Golf Academy, John McCartin has an impressive shingle to hang. Among other credentials, he is one of a small handful of Illinois PGA members to have earned the PGA Certification in Teaching. But McCartin, who works within the Billy Casper Golf (BCG) management organization, follows the BCG mantra of "becoming a hunter-gatherer" of clients and customers. "The days of learning your craft as a golf instructor then letting the business come to you are in the past," he affirms.
Perhaps because he has so many global companies nearby in downtown Chicago, McCartin describes his teaching practice in ways that recall the pre-2008 era of the corporate golf market. For example, he will hear about XYZ Corporation having an employee golf outing because a group of staff members who don't play much will call looking for a short clinic series to help prepare them. Other calls from young executives will echo the career-ladder imperative heard so often a decade ago.
"Whether they are Millennials or a little older, they will often be calling soon after their performance review," says McCartin. "The review will be all good, but at the end they'll be told, 'You need to learn how to play golf.'"
In particular the big accounting and consulting firms are putting emphasis on golf. "I did a big program with Deloitte last year," McCartin says, "and this year we've got a lot of activity with KPMG." What golf should pay attention to, in McCartin's view, is how socially responsible big companies have become—by necessity, because their workforce and the consumer demand it, and because it gets so much media attention. "Golf lines up perfectly with that need to be a good corporate citizen because of its fundraising ability, it's creates a chance to give back. Beyond that, it helps with all the relationships the company needs to build with clients and partners."
The relationship business — that's what BCG, in its training and messaging down the line, continually tells its golf professionals they are in. McCartin was that way by nature, it's clear to see. "A lot of people can teach golf," he says. "But not everyone can genuinely make the golfer feel important. It has to naturally excite you to see them hit the ball better."
First Tee to Division I
Few golf stories from the late 20th century have the heartwarming appeal of East Lake Golf Club's fight to survive and its ultimate triumph as a property where PGA Tour competition meets social progress for minority communities. Jeff Dunovant, younger half of the only African-American father-son tandem in PGA of America history, runs the The First Tee of East Lake as well as The First Tee at the Charley Yates Golf Course – all under the beneficial umbrella of the East Lake Foundation.
This spring, three high school seniors who experienced "cradle to college" tutelage from The First Tee of East Lake signed letters of intent to attend college on full-ride golf scholarships. The girl in that trio, Jakari Harris, is headed for Hampton University and Division I NCAA competition. One of the two boys, Aubrey Graves, will attend Prairie View A&M, following the University of Arkansas at Pine Bluff coach who recruited him and then accepted the Prairie View coaching position.
The other rising college freshman, Bashir Chuma, shifted his college plans and—intent on medical school four years down the road—will study at prestigious Pepperdine University, perhaps with ideas of walking on the golf team, no easy task.
"Bashir and I had a sit-down talk about this decision," explains Dunovant, whose youth-mentoring skills are by this time highly developed. "Since we started The First Tee at East Lake, we've impacted 900-plus children, supporting their efforts to get to college with whatever financial help might be out there," he says. "They've had golf in their life for 12 years by the time they leave, and it shows in their character and in their confidence." Those are attributes for a lifetime, to go along with the game for a lifetime.
Adapting to the Changing Market: A Shift Towards Youth Golfers
In team sports, especially at the highest level, players and coaches have to recognize what's happening and make adjustments. Don Leone, PGA director of instruction at Coyote Creek Golf Club in Morgan Hill, California, sees something similar happening in golf instruction. "A few years ago I would sell out all my adult golf schools," says Leone. "Now that category is very weak but my Saturday one-day clinics are filling up. There's demand, there's interest, but things change fast and as a golf instructor you have to keep experimenting." Even within that Saturday clinic niche, Leone's short-game offers do better than full-swing—another factor he has recognized and adjusted to.
The biggest discovery this veteran professional has made involves middle-school students. Two seasons ago, Leone approached the school district with an offer to bring golf instruction into the phys ed rotation at area middle schools. "I got nowhere, so I approached the athletic directors individually, and they said 'yes' immediately," reports Leone. He goes into gymnasiums with a full SNAG package, for starters, and fills a need created by education funding shortfalls. As a result, middle schools and high schools are contacting Leone.
"I don't make money when I go to the schools, but I've now got 80 kids coming to Coyote Creek as a result of my middle-school activity." Oceancrossing outreach to contacts in the Chinese business community has also bared fruit. "I'm starting my first camp for Chinese juniors—10 sign-ups— and they don't even live in this country," says Leone. His market, in other words, is where he finds it.