The Chaska Par 30, a public 10-hole par 3 course, has plans for a renovation with the goal of welcoming all types of golfers. An emphasis is being placed on an atmosphere of inclusion, without sacrificing good golf course design. Think of a mix of Goat Hill, Winter Park 9 and The Cradle at Pinehurst, only it is specifically outfitted to accommodate adaptive golfers (those with physical, cognitive or sensory impairments) and those that don't feel comfortable at full 18- hole championship layouts.
Here's what makes this course different:
Careful consideration will be given to the grading of the land, as to not have any spots on the course too steep for chairs / motorized vehicles used by adaptive golfers;

Access points to greens and tee boxes will be easily traversable;

Easy access points will exist in the parking lot for unloading/loading adaptive vehicles.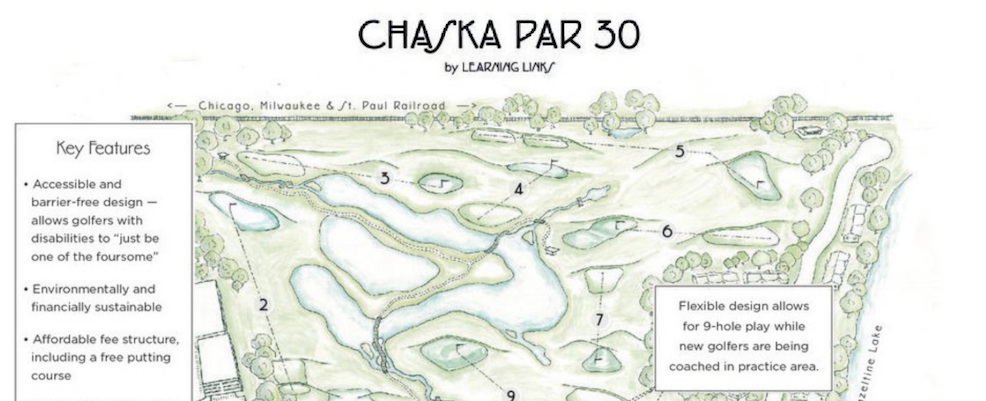 The Chaska Par 30 will not only be inclusive to adaptive golfers, but also beginners, women and children of the like. This project is in line with a trend in the industry with courses taking advantage of a growing interest in alternative forms of golf in order to increase participation from all walks of life. The National Golf Foundation reports that 35 percent of beginners are women (contrasted with 24 percent of the overall golfing population being women).
The course designer is Benjamin Warren, a North Berwick, Scotland, native who has worked on projects such as the Olympic Course in Rio de Janeiro and is currently working on construction of the short course at Cabot Links. Warren and his team have been tasked with designing an interesting, fun and approachable course at the Chaska Par 30.
Located just a few miles from Hazeltine National, the Chaska Par 30 will also focus on sustainability, including intricate drainage and irrigation plans.