By Al Petersen
Shane Yang's product – Live View Golf – is a portable camera and app suite that stands out because of its ability to view swings in real time on phones or tablets with the aid of on-screen lines and markers. Yang, a hardware and software developer, came up with the idea for Live View Golf after watching a practice session with Patrick Parrish, who was teaching Yang's three daughters at Nicklaus Club-Monterey in Northern California.
"The exciting thing is the immediate feedback the camera provides," Parrish says of working with his students. "It's like a visual mirror that I can use to show them immediately, and in detail, the things that they should work on."
Users can download Live View Golf through iTunes or Google Play. When the camera is turned on and a hotspot is located, the camera is ready once the user's device is connected. The camera, which is designed to clip onto an alignment stick, is then placed at the desired height about 12 feet behind or in front of the golfer, with the phone or tablet in front of the user so he or she can watch their swing in progress. With lines drawn on the screen, if needed, a user can see if his or her backswing is on plane, for example, or if their posture remains intact throughout the motion.
"My thought was, they don't have the ability to do that independently," Yang says of Live View Golf's capability of helping students work on their own when not with an instructor. "I call it digital mirroring. There's no need to constantly check video. It helps people see what they're doing so it becomes ingrained in their swings."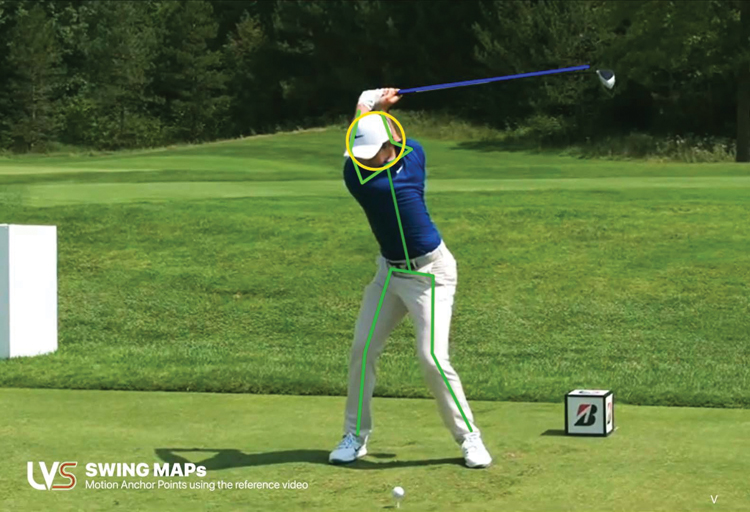 The camera's ability to move around a student and the instant feedback also excites Yang.
"Change happens much more quickly than in traditional video coaching," he says. "The faster you get the feedback, the faster you're going to learn it."
The live video also increases learning cycles for muscle memory while increasing the learning curve.
"This camera is like having eyes in the back of your head, or down the line, or from the front or side, and there's no pause when going from swinging to learning," Parrish says. "It really bridges the gap between feel and real. It makes people more aware of what they're doing in space."
Another product that helps students and instructors work in unison is CoachNow – a digital communication platform that allows for more accountability between coaching sessions. It essentially allows coaches to create a personalized digital feed, posting techniques and drills with videos, photos, links, audio and text pertaining to individual students.
A fan of CoachNow is Andy Miller, the PGA Director of Instruction at LedgeRock Golf Club in Mohnton, Pennsylvania, who has been using the app for about four years.
"Initially the appeal was that it would save me time in recapping and summarizing sessions with my students," Miller says. "I used to spend a few hours every day sending out lesson summaries. Now I can do it during each session and literally save hours each day."
The app allows instructors to set up and invite a student or group to initiate communication, chart progress and assist with improvement between sessions. An image is added to the user's profile for easier implementation, and videos and photos can be taken and downloaded or used from a current photo stream. The ability to tag a post provides a record of the areas you're working on, which in turn provides an audit trail for students to reference when perusing previous sessions.
CoachNow founder Spencer Dennis says the product is ideal for instructors who want to excel. "CoachNow is the go-to digital training and communication platform – or what we call Athlete Relationship Management – for coaches, teachers, and trainers in 60-plus sports across 140 countries," he says. "From individual coaches to academies to national teams, CoachNow is used by the world's best each and every day to maximize their efficiency and impact."
Tasha Bohlig, PGA Director of Instruction at El Caballero Country Club in Tarzana, California, likes CoachNow because of its simplicity and ability to connect with students at any time. "The best part of using CoachNow is that it is one of the few pieces of technology that is simple to use, benefits both the student and teacher, adds value to each lesson by tracking progress, and can be used with individual and group lessons and is a private service," she says. "It is a multifaceted platform that is a worthwhile investment that significantly adds value to the student experience."
With CoachNow, the sky's the limit with such experiences, Dennis says. "One of the cool things about CoachNow is that it can house different types of media. If you like different video analysis tools, you can put them in here," he says about tools such as TrackMan, Arccos and K-MOTION. "That's what makes us unique. We started CoachNow with the goal of fixing the communication problem." Upgrades and adjustments are also on tap at V1 Sports, which recently rebranded its V1 Pro.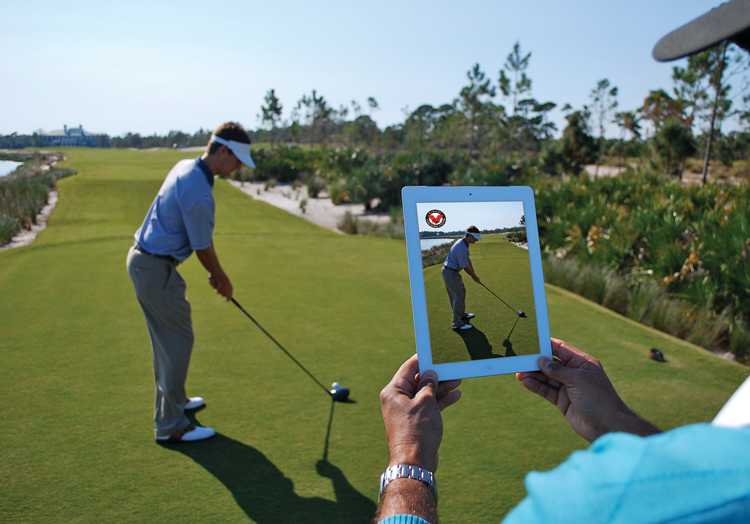 "It all has an updated look and feel," says Kelly Hurst, the company's director of marketing. "We're making it easier for people to take lessons. Pro and instructors' versions will be combined with the consumer app. For instructors, it will have updated swing analysis features, lesson scheduling, in-app billing, e-commerce and in-app messaging features included. So they can constantly be connected. Most of our pros use our online software, but more and more want to use their tablets and mobile devices out of convenience – which is why we're putting more effort into the mobile app."
V-One Pro is a multi-platform system that allows golf instructors to capture a student's swing on video, compare it to other player's swings, draw lines and mark head position and spine angle at any point. The interface is intuitive, easy to navigate and allows instructors to post recorded swing videos online or email them to students.
"It's a quality system that's very user friendly," says Bryan Gathright, an instructor at Cordillera Ranch Golf Club in Boerne, Texas. "I've had almost no problems at all, any of which were user error, and each has been solved easily and efficiently with a simple phone call. Knowing that the level of customer service and support is always available makes choosing V-One an easy choice."
Eric Jones, the PGA Director of Instruction at the Eric Jones Golf Academy in Orinda, California, also is a fan. He primarily uses the V-One app on his phone and iPad rather than the full online system because of the convenience.
"I use the app particularly when I want to compare two swings, do a before/after analysis or email students video after the lesson," Jones says. "I encourage my students to also download the app, so they can use it on their own or even send me videos."
As technology continues to expand, so will the options for golf instructors.
Yang, the developer of Live View Golf, is excited about two recent items created by his company that will continue to enhance the student-teacher bond.
One is Swing MAPs, (Motion Anchor Points), which uses artificial intelligence to digitize a swing for more detail so coaches can better see how students move.
The other is Live View Golf's Augmented Reality (AR) system that differs from virtual reality because it provides information in a non-intrusive way to enhance perception rather than replace it.
"Our AR display is an ultra-portable wearable display," Yang says. "You can hit balls and practice just like you would normally when using Live View AR, but your swing feedback is available at any time without interrupting your practice rhythm. The display is visible in any kind of light and enables you to track your swing through all phases from takeaway to finish by freeing you from looking at a fixed point on the ground."