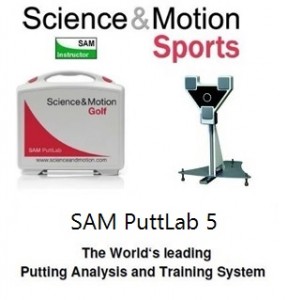 Science & Motion released news and information from their Munich offices today regarding the GCAA & NGCA 2014 collegiate coaches conventions in Las Vegas, NV.
SAM showed collegiate coaches their new SAM BalanceLab software and new additions to the famous SAM PuttLab 5 which will debut this coming January at the PGA Merchandise Show in Orlando Florida.
"2015 is destined to be the year of SAM as each of the industry leading platforms for both putting and balance / ground force take on new meaning with improvements destined to set the state of the art that much higher" said SAM.
Science & Motion Sports would like to thank both the GCAA and NGCA members for their support and encouragement throughout the event.
Science and Motion Sports will once again offer putting instructor certification courses at the PGA Merchandise show and those wishing to attend are encouraged to sign up early via the web site at scienceandmotion.com/news/index.php?navid=92&id=65&lang=en space is limited.
To learn more about Science & Motion Sports go to scienceandmotion.com where you may view locations, certified instructors and details regarding the features that make SAM PuttLab 5 the reference in putting analysis, putt training and putter fitting as well as SAM BalanceLab the leader in balance / ground force technology and integration.
Join us at the 2015 PGA Merchandise Show at booth #781. For more information in the USA please call 888-844-2322.
Together with international PGA Tour Professionals the scientists of Science & Motion have developed SAM PuttLab and SAM BalanceLab for golfers of all handicaps. SAM PuttLab is THE reference in putting analysis, putt training and now putter fitting. Please visit our web site scienceandmotion.com