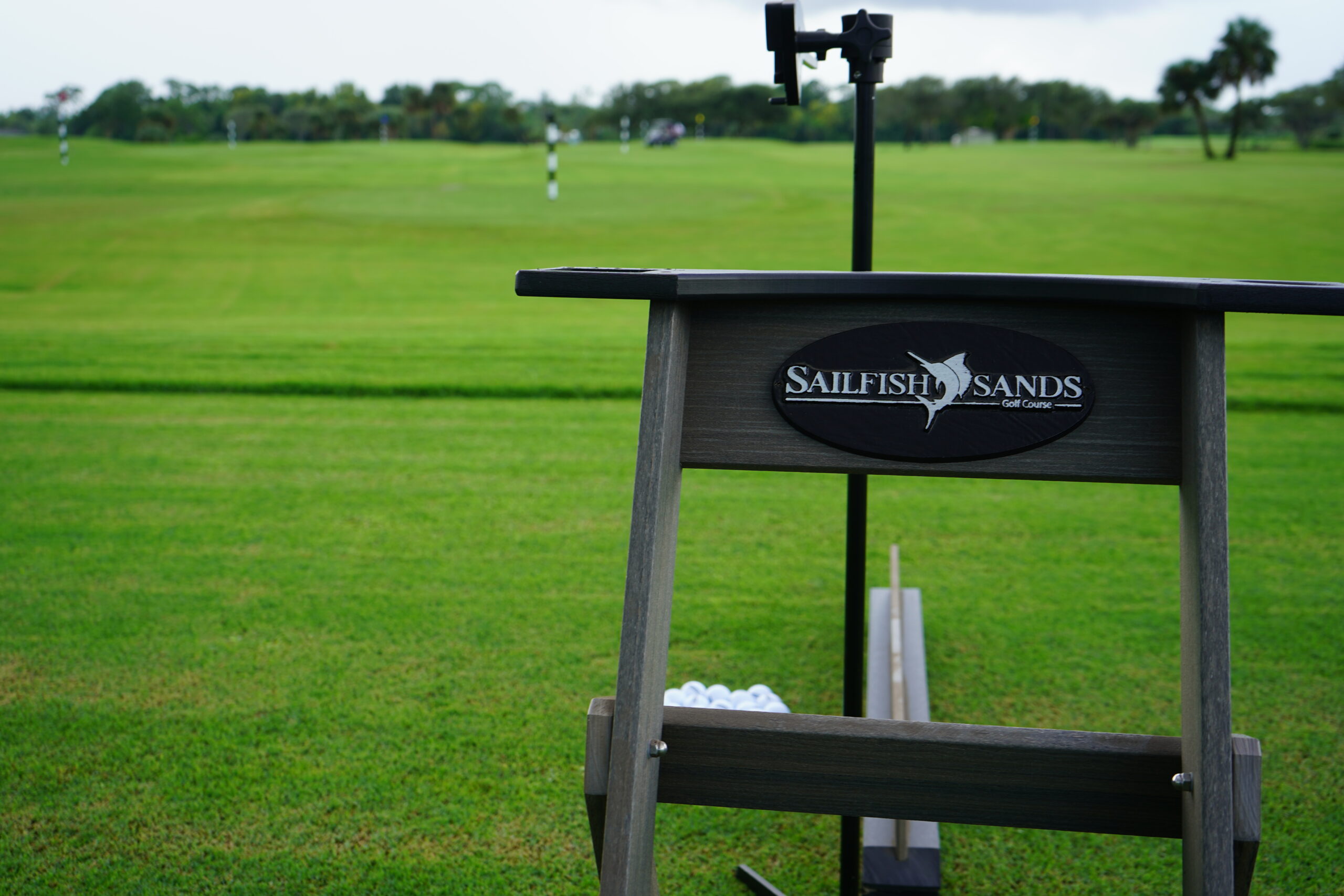 By Vinnie Manginelli, PGA
Back in the early 1920s, golf course architect William Langford designed an 18-hole layout for the golfers of Stuart, Florida. The course opened in 1925 as the St. Lucie River Country Club, and was acquired by Martin County 18 years later and renamed Martin County Golf & Country Club. As the decades passed, the facility grew to 36 holes. A century after Mr. Langford drew his first line in the proverbial sand, a new vision for the facility started to take shape.

Kevin Abbate is the Parks and Recreation Director for Martin County, Florida. An 11-year veteran in his current role, Abbate oversees 73 county parks and beaches, the former Martin County Golf & Country Club being just one of them. He has spent almost four decades in county parks systems throughout South Florida.
Abbate tells the story of being in Orlando with his son Cole two years ago. "We were there for his 10th birthday, and I suggested we go to Topgolf," Abbate shared. Abbate's son was a hockey and soccer player at the time, and had little, if any, interest in golf. As he watched his son get frustrated with his performance, that moment we all dream of in our round happened, that perfect shot…and an exuberant fist pump from the young man ensued.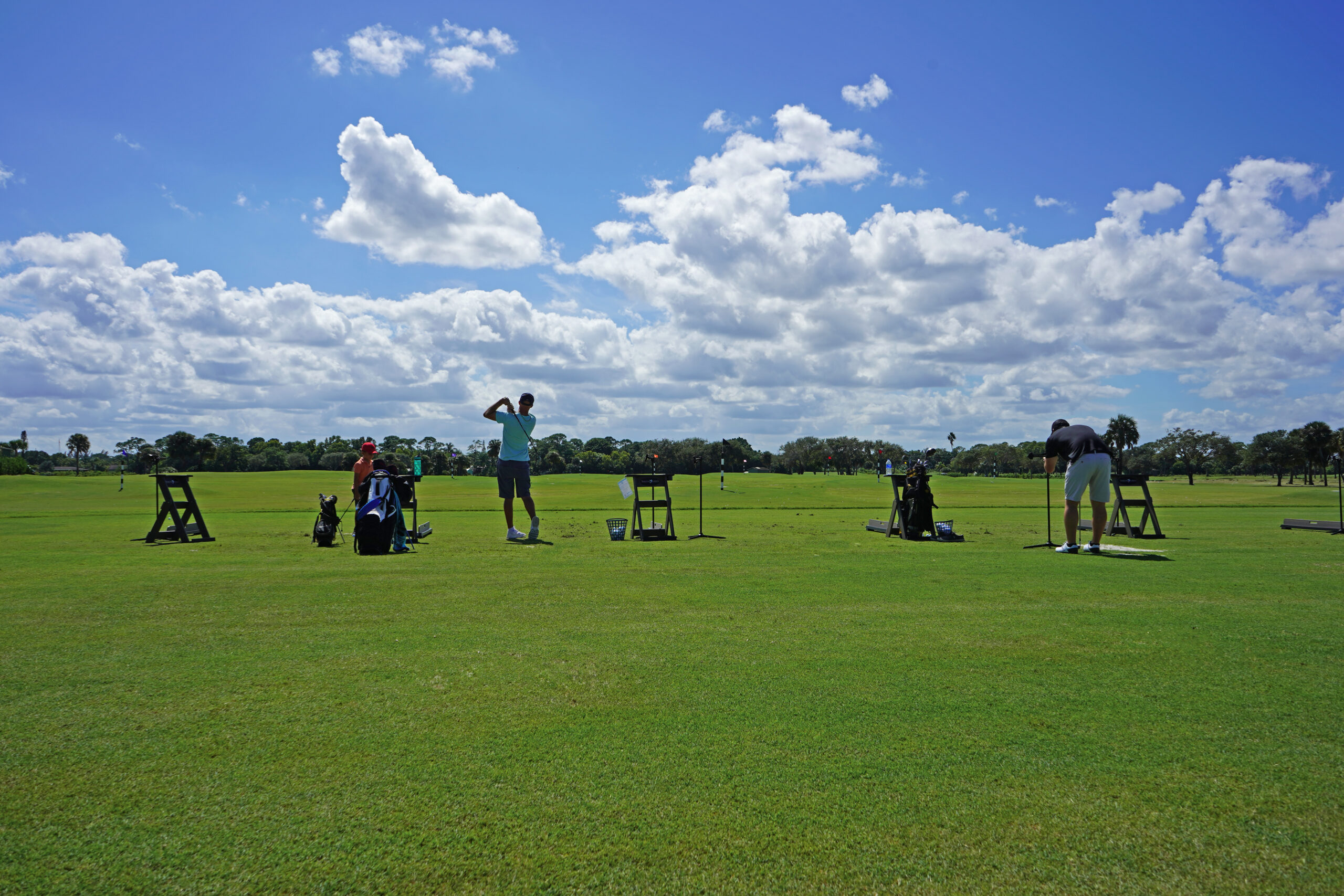 Through six years of discussion of what to do with the now floundering golf course complex, several iterations and plans were nixed by the county commission. Finally, after several dozen public meetings on the project, Abbate had his "aha moment." "In addition to a full-service bar and restaurant," he said, "why don't we install some hitting bays on the back and let's figure out what this new generation of golfer wants. Let's build something that nobody else has and create a clubhouse where people will want to go, not just golfers, but something everyone can enjoy." He brought the idea back to their architectural team and the concept for Sailfish Sands was born.
A new 13-acre driving range was already in the works, and would now be constructed to enable golfers to hit from 25 grass tees without interfering with the 20 covered hitting bays that are being constructed within the 14,000 square foot building, sharing space with the facility's new restaurant and bar.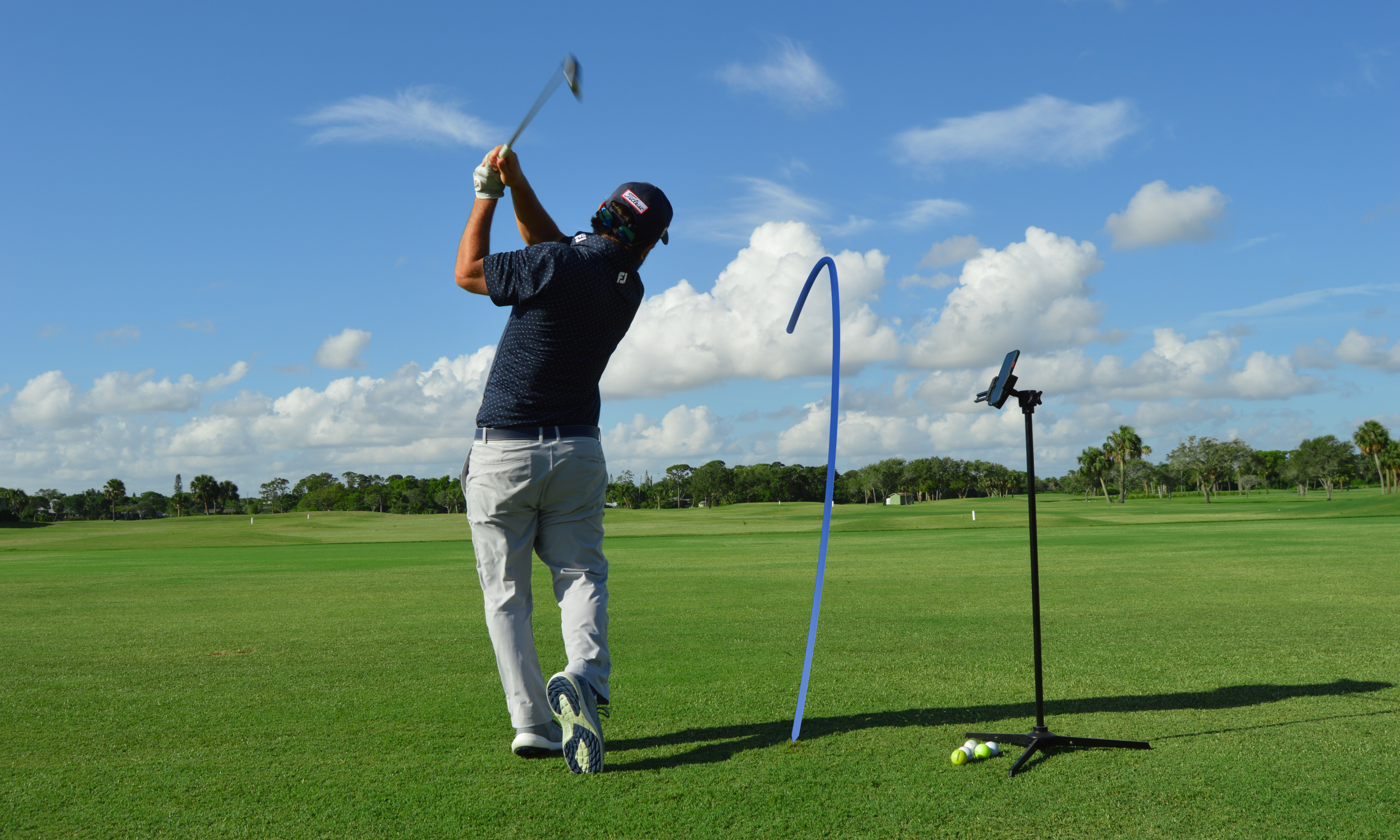 In addition, Abbate met with representatives from Toptracer at the 2020 PGA Merchandise Show and would convince the powers that be back home that this technology is game-changing, elevating an already stellar plan for renovation and revitalization beyond its initial concepts and goals.
"Conversations began with our operational team back in 2020 to determine what the vision was for the facility and how it was going to come about," says Alex Goodman, Regional Sales Director for Toptracer. "We are passionate about helping our partners when they have an idea to help make it come to life. The facility leads the design and construction, but it's fun to be a part of it and build an experience that meets their goals."
Toptracer Range is now up and running on the grass tees, allowing golfers to use their mobile phones to gather data and enjoy games with family and friends.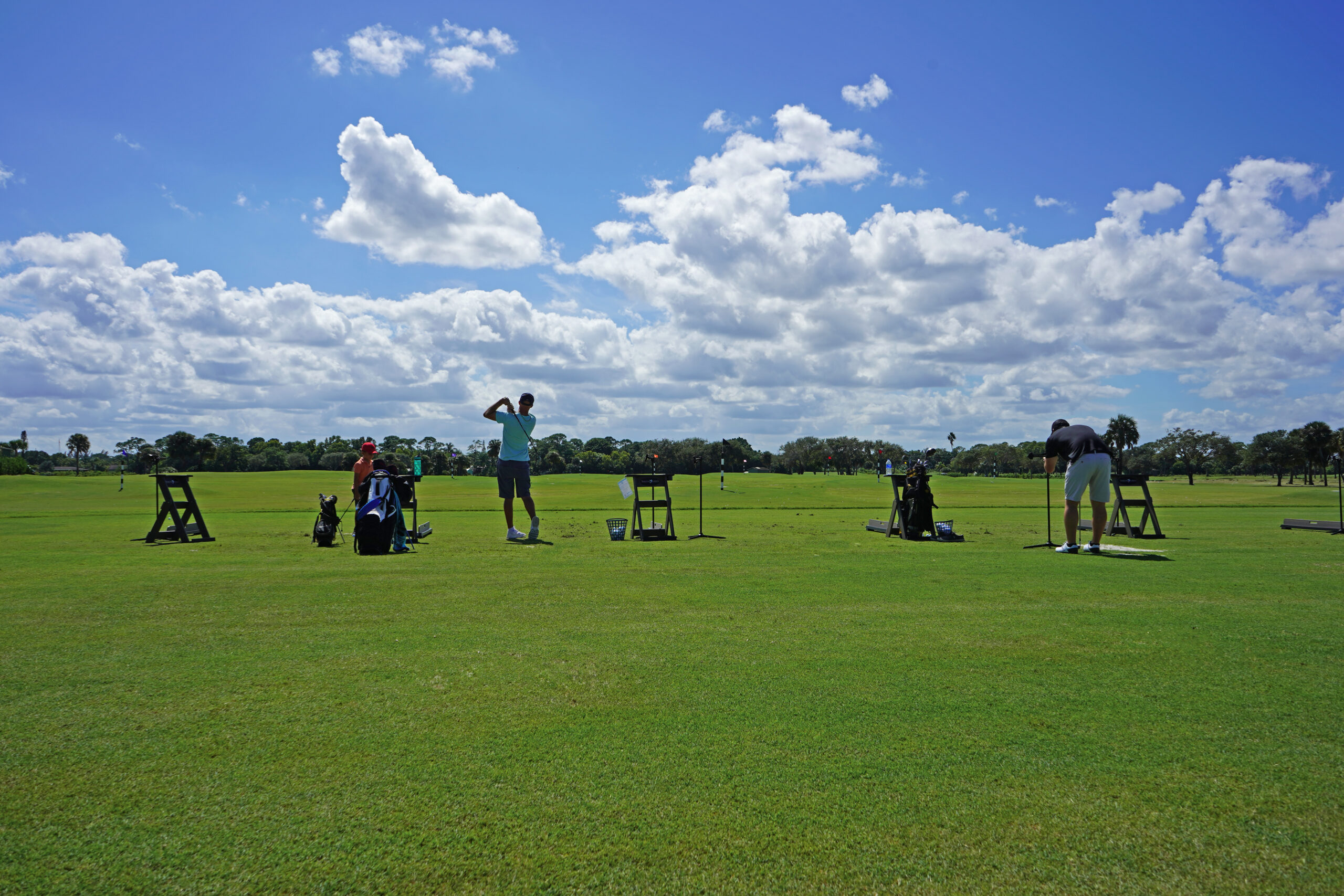 Once opened in 2022, customers will enjoy full-service food and drink, as well as TV monitors, couches and tables. Also, each of the 20 covered and climate-controlled hitting bays will be equipped with its own Toptracer monitor to display golfer performance data and simulator gaming feedback.
This, however, is just the tip of the iceberg at Sailfish Sands. The facility also houses Florida's first reversible nine-hole golf course and an 18-hole championship layout. Designed by renowned golf course architect John Sanford, the reversible course is set up for play every Monday – Sands Black leads golfers in one direction, whereas Sands Gold takes them the opposite way. With five sets of tees, simply numbered 1-5, the stigma of front, ladies or senior tees is eliminated. Golfers are encouraged to play the most appropriate set of tees for their skill level.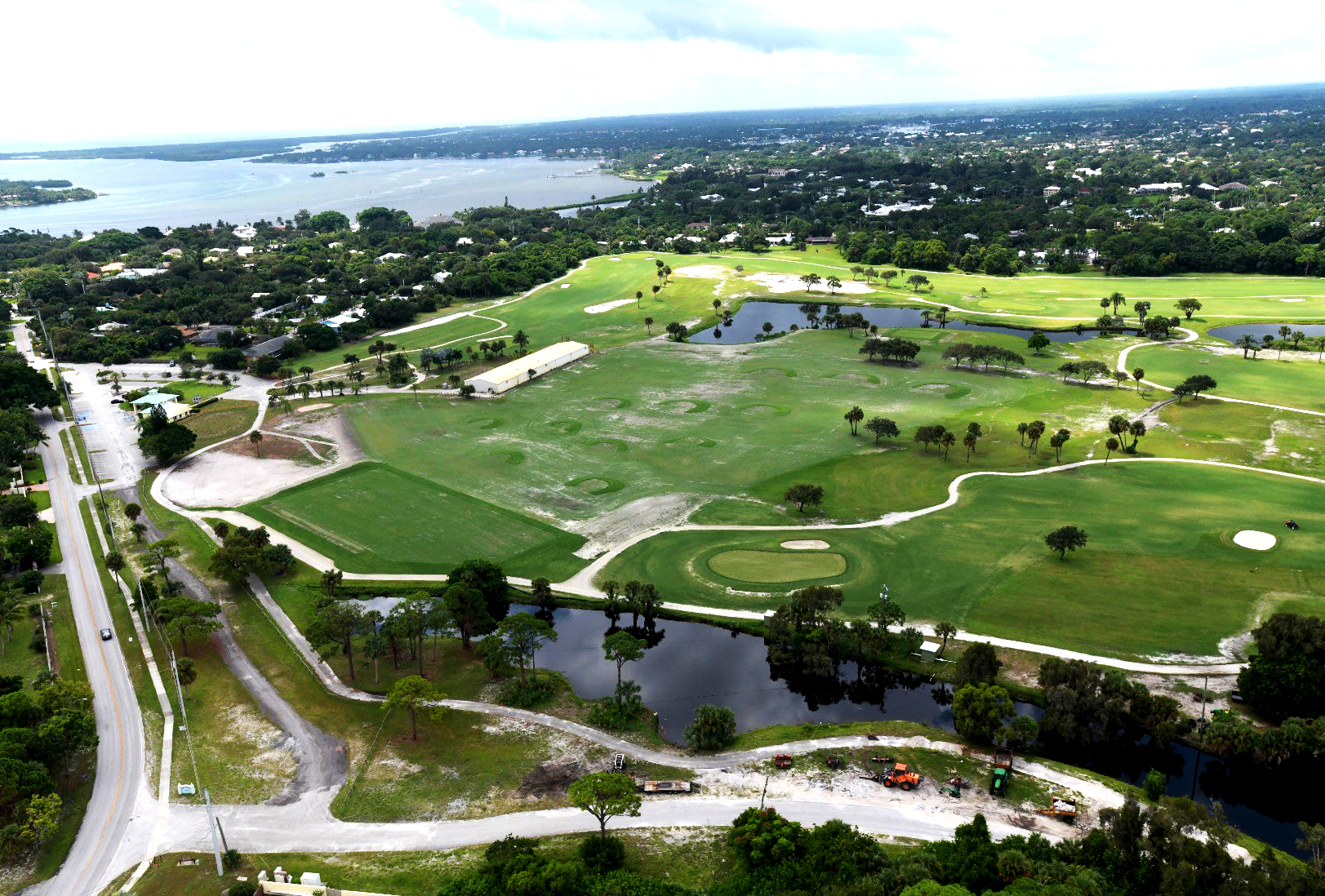 The 18-hole championship layout features four sets of tees that start at just under 5,000 yards and max out at more than 6,200 yards. With tight fairways, small greens and water on nearly every hole, this course poses a challenge to even the most skilled golfers.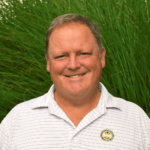 When players want an improved golf game to better face those hurdles, they can seek the expertise and instruction of two-time National PGA Award winner, Will Reilly. Reilly, a 2020 GRAA Growth of the Game Teaching Professional – Elite Member Status, earned the 2005 PGA Youth Player Development Award and the 2007 Player Development Award, as well as several PGA Section awards.
Also lending their vast teaching knowledge will be PGA Master Professional, Kevin Perkins and 2019 PGA of America Patriot Award winner, Judy Alvarez. Alvarez has also earned several GRAA and PGA Section awards throughout her career.
In addition, former LPGA Tour champion and Stuart, Florida native, Laurie Rinker, also a PGA Professional, will bring her vast knowledge to the patrons of Sailfish Sands. Rounding out the PGA Professional staff is Michael Saunders, the facility's Golf Course Administrator.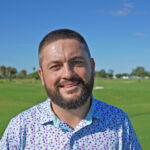 Saunders will oversee a full-service retail operation when it opens early in the new year, offering traditional golf shop merchandise and some special logoed items that golfers can take home to remember their Sailfish Sands experience.
After all, that experience is what Abbate and his team want to provide every customer who comes through their doors. Whether there for a lesson, a bite to eat or to learn what Toptracer technology is all about, creating an exceptional experience every time is vital to the long-term growth of the facility.
With a focus on family golf and growth of the game, the brain trust behind this project seemingly left no stone unturned. They're even planning for the future by housing the headquarters of the First Tee – Treasure Coast. With programming that will put clubs in the hands of hundreds of young golfers each year, these player development programs will help drive growth and expansion of services, validating half a dozen years of discussion and those 40+ public meetings. In addition, not to be ignored is the vast $1.6 million investment made in the facility's parking lot, replacing its 80-year-old predecessor and providing an all-important stellar first impression.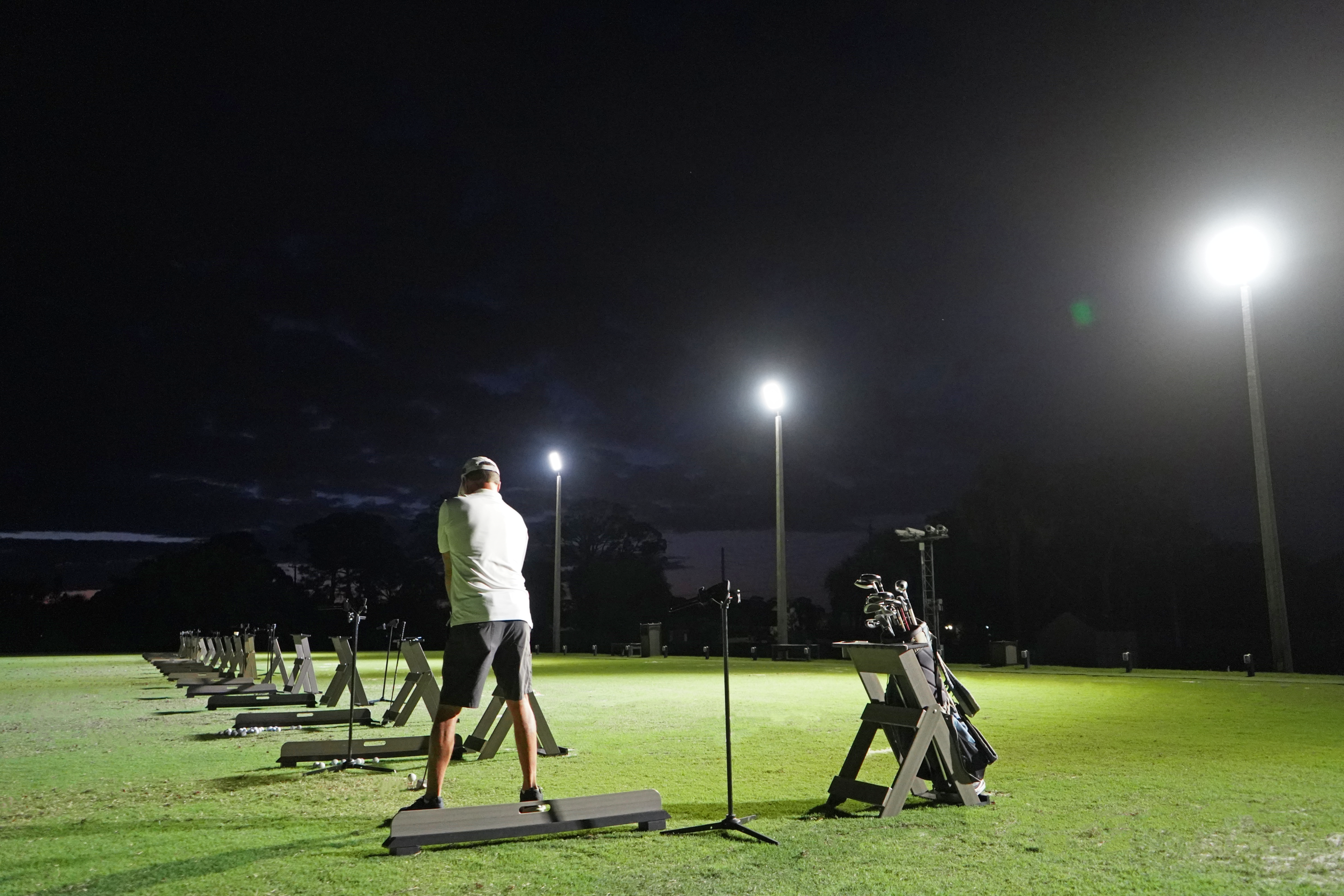 In his mission to build something for everyone, Abbate has covered all his bases to serve a diverse clientele. With the championship course, reversible nine-hole layout, leagues, outings, clinics and an expansive range, Baby Boomers have a golf facility they can call home. The data-driven practice available and league play opportunities will keep Gen Xers satisfied and improving their game. Millennials will appreciate the innovative technology and enjoy such amenities with family and friends in a fast-paced environment that satisfies their bustling lifestyle. And Gen Z golfers will make Sailfish Sands their first golf course. They'll learn the game from the facility's golf professional team and develop a love of golf and an appreciation for all it has to offer. This is the definition of "something for everyone."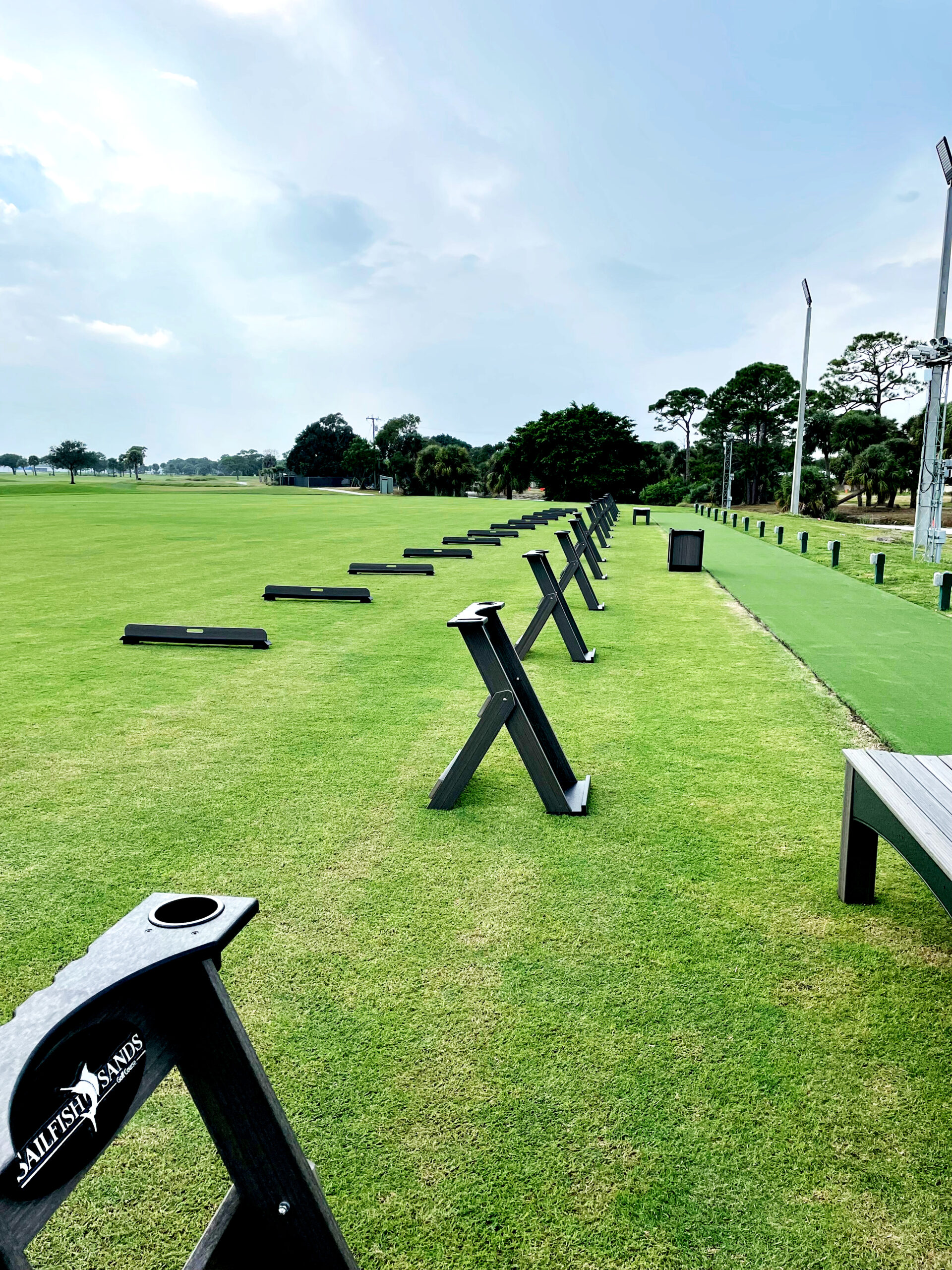 The grass tee range opened in early October and a spring grand opening of the restaurant, bar and covered hitting bays is being organized to celebrate years of planning that has finally come to fruition.
For more information on Sailfish Sands Golf Course, log on to https://www.martin.fl.us/SSGC.