By Al Petersen
Quiet, please.
It's a phrase we've heard hundreds of times on a golf course.
But at Sand Hollow Resort? Not so much. There, the constant buzz of activity means guests and visitors are enjoying the many outdoor amenities and adventures the site has to offer. The fact that there are 36 holes of diverse golf in one of the more ruggedly beautiful part of the country is simply an added bonus.
"The golf course is just one of the components to the overall experience," says Adam Jasperson, general manager at Sand Hollow Resort. "Everything we focus on is being outdoors, which, being in southern Utah is such an easy draw. This is such a picturesque place."
Indeed it is. The color contrasts are bold, with red rocks jutting out from all angles into the blue sky and abutting green grass and native flora on the resort's golf courses.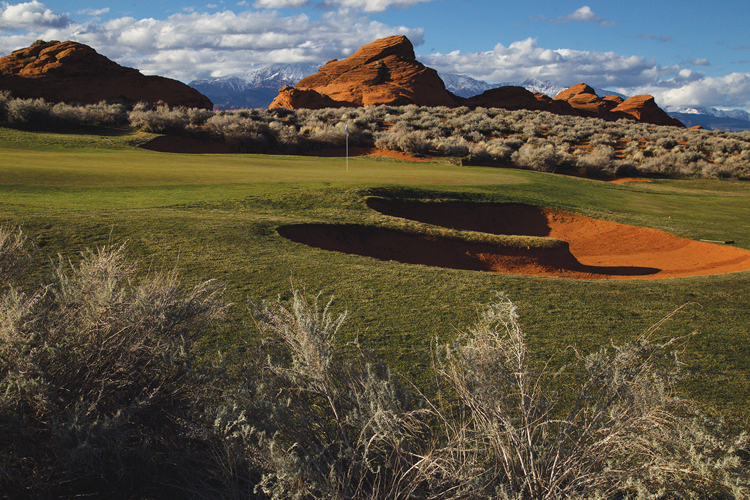 Being in Hurricane, which is part of Utah's St. George Metropolitan Area, also gives the resort engaging long views and easy access to Sand Hollow State Park, Bryce Canyon National Park and Zion National Park. Activities there are plentiful, with ATVing, fishing, personal watercraft usage, kayaking, wakeboarding, paddle boarding, swimming, rock climbing and hiking just a few of the options available.
The plethora of activities and three golf layouts enable management at Sand Hollow to customize stays, where guests can be as mild or wild as they choose. It's also a way to attract an outdoor enthusiast to golf while giving golfers more energizing experiences if desired.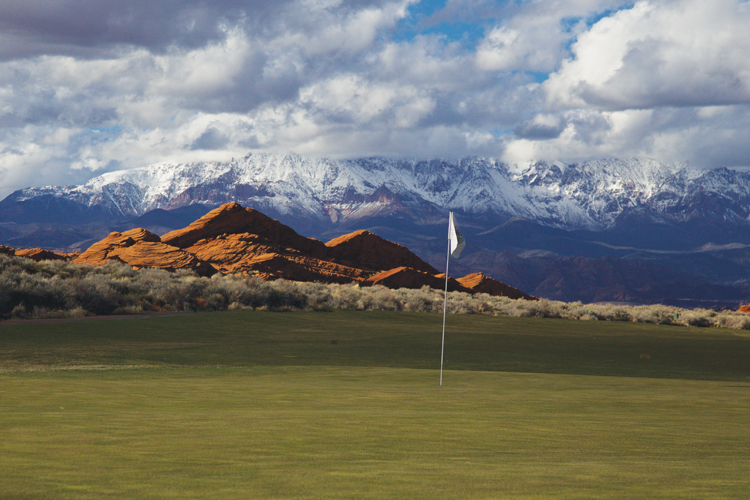 "Most golf courses and resorts try to optimize their space and surroundings," says Kris Burlingame, the resort's head professional. "But to have additional events, arenas, venues and opportunities, not only does it draw these guys into the actual game of golf, if they haven't been already, but it attracts the golfers who say, hey, let's do some extra activities and stay for a day or two."
Burlingame says the resort, which is available to the public and not limited to guests, does get a lot of  visitors who are mainly interested in golf, whether to play or take advantage of the range, which has about 6 acres of grass for hitting and about 17 acres of space in all. That provides lots of room for not only practicing or warming up but for the resort to hold fitting sessions and demo days from a variety of manufacturers. The space is also used for wedding receptions and ceremonies, and its location next to – no surprise here – a massive red rock gives golfers, on occasion, an interesting sight to see. Such was the case a few weeks ago when a rock-climbing competition brought about 2,000 spectators to the site and about "900 tee times for those three days," joked Burlingame, adding that the timing of range events can be a boon for the property.
"Having weekend demo days gives people one more excuse to come to the resort for the weekend," he says.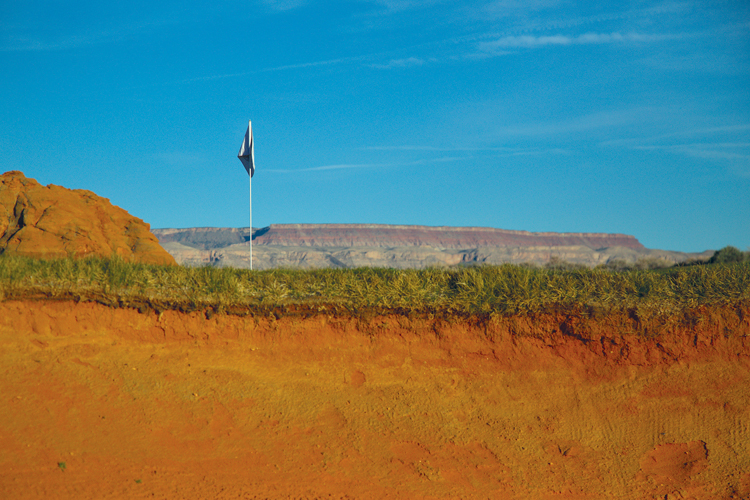 Most people familiar with the resort, however, know that an excuse isn't needed to play golf. Its Championship Course consistently ranks as one of the best in Utah, and the Links and Wee courses provide attractive nine-hole alternatives, with the latter also serving as a short game practice area.
The Wee Course is the state's only par-3 course, with the holes, ranging from 50 to 120 yards, giving players an opportunity to hit a variety of shots.
"We use it for both teaching and as an extra amenity," Jasperson says. "It's perfect for lessons. The short game is one of those areas that's often overlooked in lessons, and that's one of the driving factors in lowering your scores."
The Links Course also has nine holes and plays to a par of 36. With 3,600 yards, large greens and undulating fairways, players can get a more Irish style of play on the layout.
"Even though it's right next door, it's a different style of play from the Championship Course," Jasperson says, "so you can kind of get two different feels for the same game."
The name of the game on the Championship Course is spectacular scenery and challenge, with the John Fought design taking players to the edges of cliffs, through red rocks and up and down dramatic elevation changes. There's no shortage of golf in the St. George area, but this is one layout visitors have to see to appreciate.
"We can tailor golf stays for people who want to do 36 or 54 holes in a day to a guest or local who might only want to go nine and get an early morning walk in," Burlingame says.
When all the golf and activities are complete for the day, a resort still needs a comfortable stay to go with its play. Sand Hollow handsomely fits that bill as well, with the property's 130 units ranging from one- and six-bedroom suites to condominiums and vacation homes.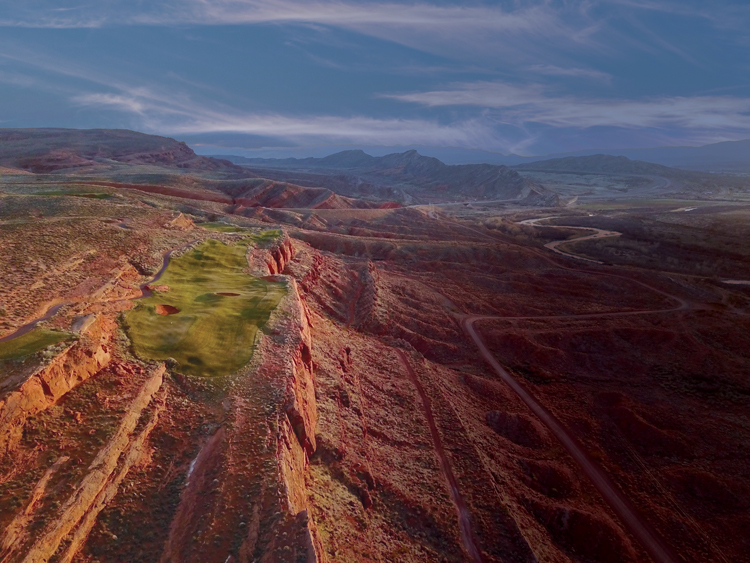 Jasperson says the resort gets about 100,00 visitors a year, with 50,000 rounds of golf being played. The expansive property also allows for business gatherings, in addition to solo travelers, families and groups, no matter the reason for the visit.
"We can customize people's stays – anything from an individual traveler coming in for the night who simply wants to play a round of golf to a large corporate outing looking to use the resort as a retreat," Jasperson says. "We're not your traditional, quiet country club experience. We have lots of buzz throughout the property."