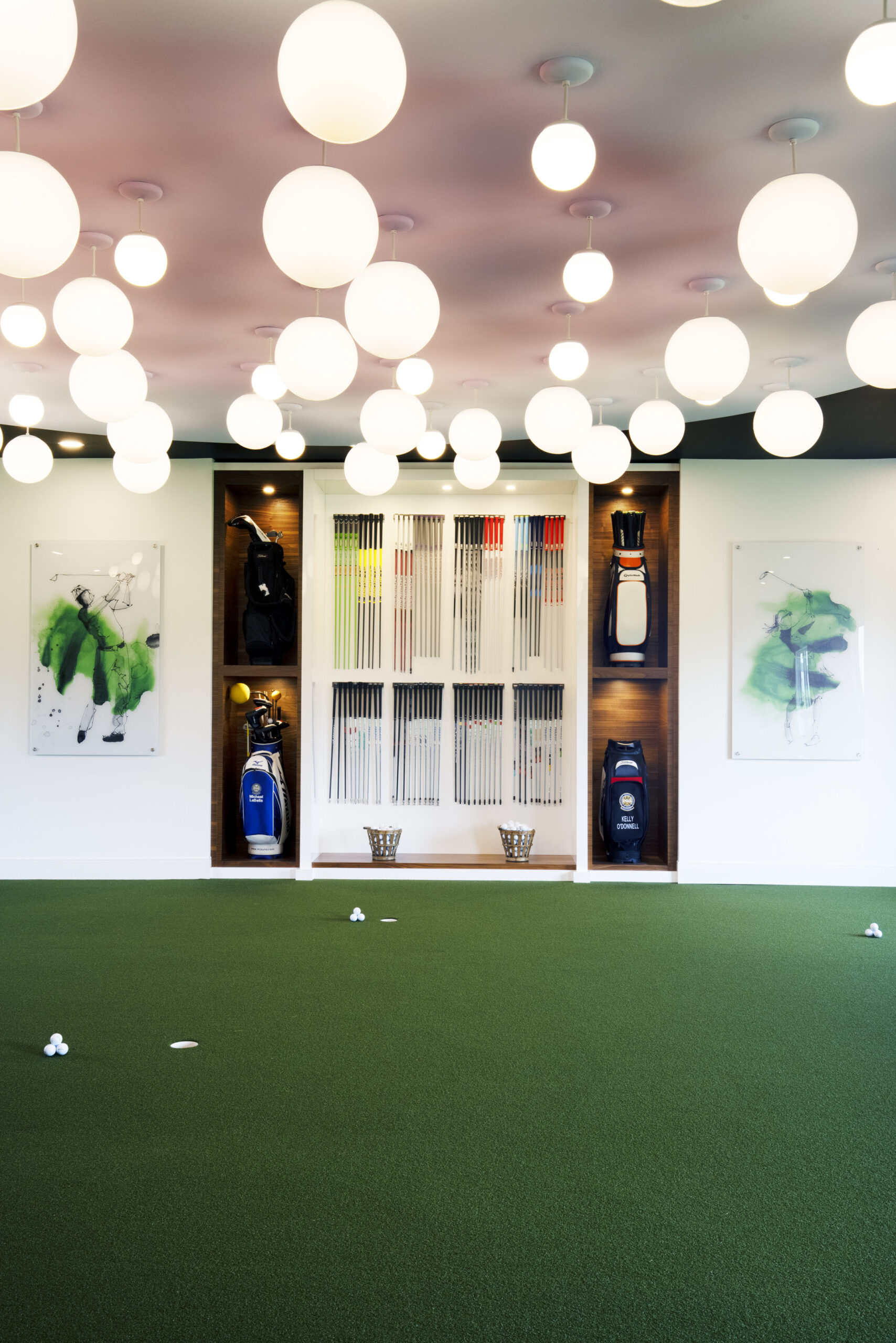 By John Torsiello
Although the PGA Professional staff at the Nemacolin Resort in Farmington, Pennsylvania has just begun to market the space, Mike LaBella, the PGA Director of Golf Instruction, said a redesign of the 4,000-square-foot Nemacolin Golf Academy has created a significant "buzz."
He explained, "The space creates a buzz with current students and guests on property. As guests drive or walk by, they stop in to check out the facility. With those who are golfers, we almost always see someone sign up for lessons or practice time at the facility. Current lesson takers come in more often to use the space for practice or to increase their quantity of lessons for the month."

The Golf Academy features a renovated building design, all-new furnishings, seven flat-screen TVs and new décor. The space has been outfitted with cutting-edge hardware like TrackMan Launch Monitors and simulators, Foresight Sports GCQuad Launch Monitor and Swing Catalyst Balance and Dual Force Plates.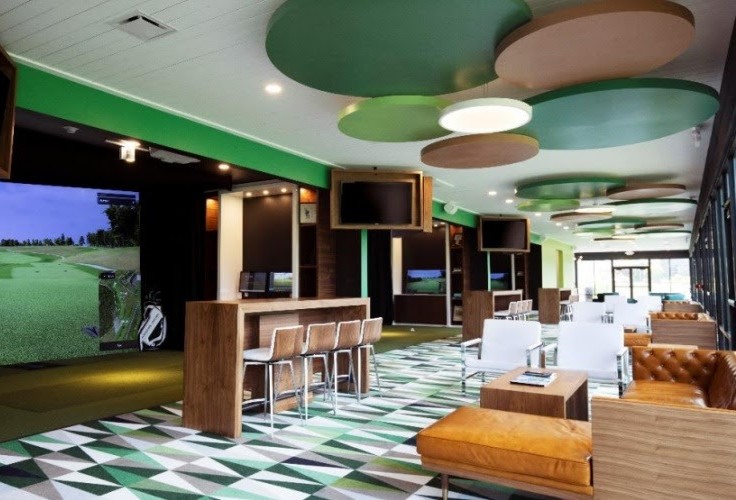 "The redesign of the Golf Academy was undertaken for many reasons," said LaBella. "We wanted to give the facility a fresh new look with updated technology to allow us to offer the best instruction programs for our members and guests, as well as have a distinctive space that allows us to host groups of up to 60 people. The facility will now allow us to operate year-round to accommodate any golfer at any time."
Discussion on the academy's renovations started in mid-January of this year with construction starting in February. The Academy officially reopened on Memorial Day weekend, and the building was completed in August with the removal of garage doors and the addition of sliding glass doors in each bay. LaBella said that during the off-season the academy's range will undergo continued renovations to build up new target greens and a wedge range.

The new facility can accommodate up to 60 guests with lounge areas behind each hitting bay. The facility includes a 1,200 square-foot putting green and four indoor-outdoor hitting bays with TrackMan technology in each bay, in addition to the above-mentioned technology.
TrackMan Range at The Nemacolin Golf Academy lets golfers play quick, fun and challenging games. "Challenging your friends and fellow members to a virtual round on the simulator is a great way to keep your game sharp in the off-season," said PGA Director of Golf Kelly O'Donnell.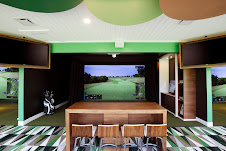 "We couldn't be happier with the academy's renovations," offered Nemacolin President Maggie Hardy Knox. "Having a five-star, indoor golf amenity that serves both serious golfers and fun-seekers elevates the member and guest experience beautifully. Golf participation is on a big upswing, and we're excited to offer a world-class teaching, training and entertainment space that's open and fun-filled all year long."

The Foresight GCQuad utilizes quadrascopic imaging for an accurate, detailed evaluation of ball and clubhead performance analysis. With infrared object tracking and high-speed, high-resolution technology, golfers know their ball speed, horizontal launch angles, vertical launch angles, spin, spin axis and carry distance, and they are able to see real-time data on the clubhead's velocity, swing path, attack angle, clubface angle, smash factor, dynamic loft at impact, dynamic lie at impact and impact position.
O'Donnell added that by using the Swing Catalyst Balance and Dual Force plates and Foresight GCQuad, Nemacolin's PGA Professionals can build a virtual 3D model of any golfer's swing. The technology records foot pressure measurements, generated torque and ground reaction forces by capturing thousands of images per second to help the academy instructors analyze "a multitude of data and produce the most complete understanding" of a student's stance, swing, ball and clubhead performance.

"The academy is becoming one of the most attractive places to gather and have a great time at Nemacolin, especially if you're a golfer," said O'Donnell. "As a day-or-night and any-season amenity for our members and guests, it's such an energetic and social place to be. Whether it's game day, time for a lesson or you're just in the mood to play a round on the simulator, you're going to feel right at home in the academy."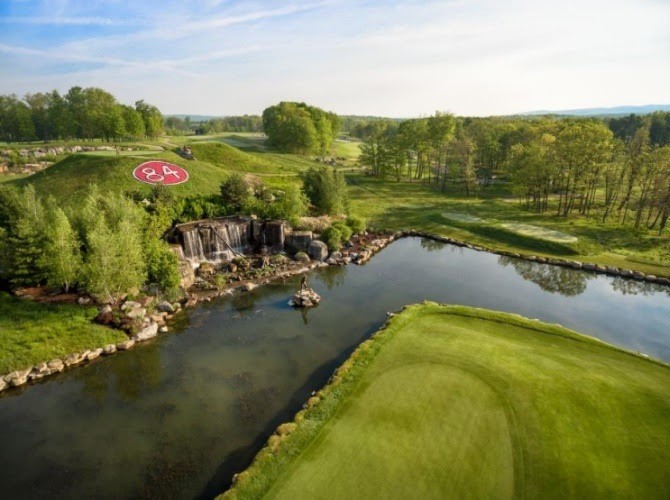 LaBella said the new training space allows the staff to accommodate any member or guest request 12 months of the year which means no more canceled lessons due to cold or rainy weather. "With the improved technology, it takes the guesswork out and allows us to pinpoint players' needs within seconds."
According to LaBella, feedback from members and guests has been overwhelmingly positive. "When members and guests walk into the facility, their reactions are priceless. They have not seen anything quite like our facility. The environment is warm and inviting, allowing us to get off on the right foot before a lesson begins. Utilizing the technology allows us to create a plan of action and acts as a guide when explaining what we will do with our time that day. When customers see the plans that we have laid out for them, we develop trust, allowing them to open up and enjoy the experience."


LaBella added, "Members and guests are able to utilize the indoor and outdoor space to practice daily. With the TrackMan and GCQuad technology, they are able to self-diagnose their swings, practice on the range, play virtual golf or enjoy one of the many games provided."
To learn more about Nemacolin Resort and its innovative Golf Academy, visit https://www.nemacolin.com/golf/.