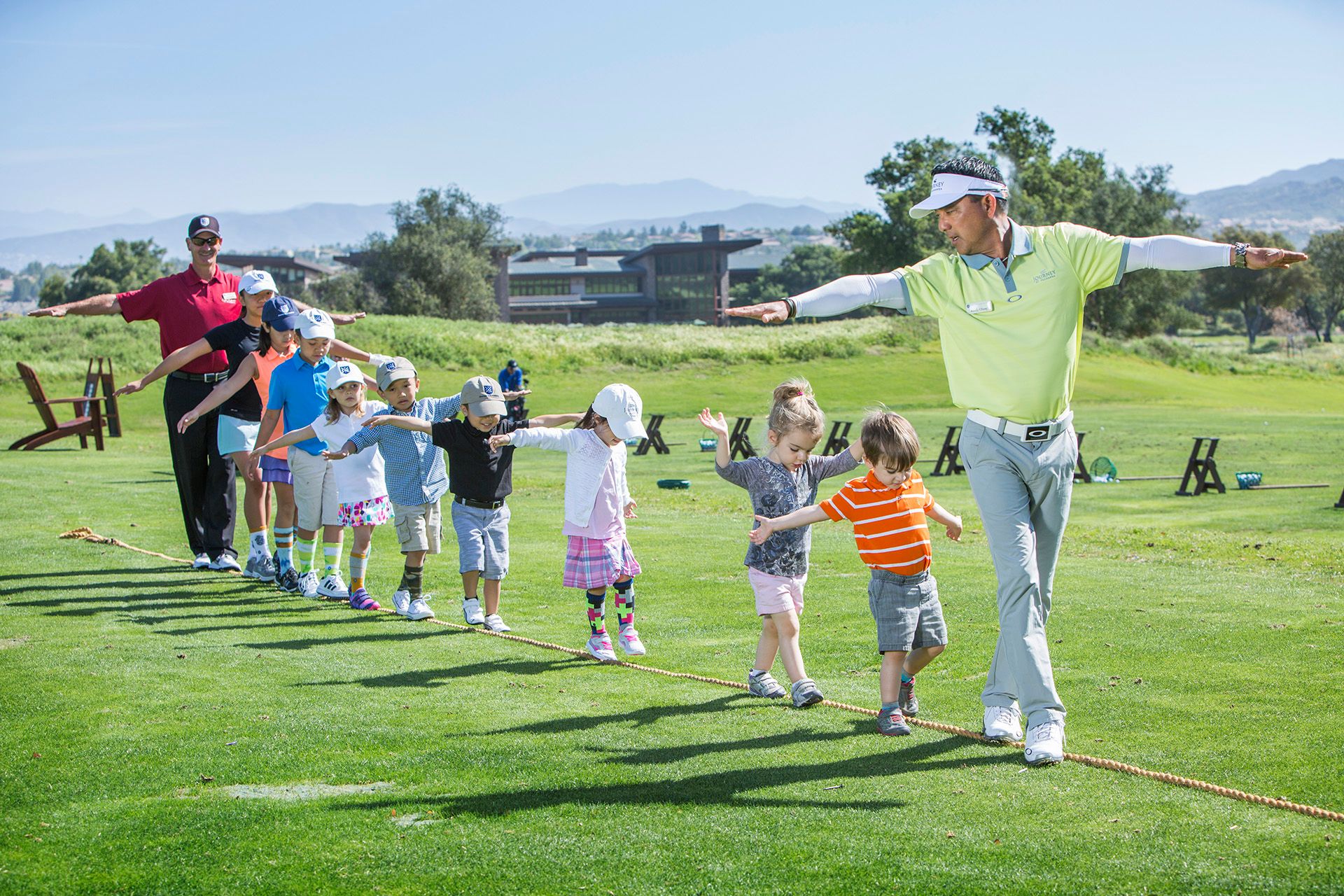 By Vinnie Manginelli, PGA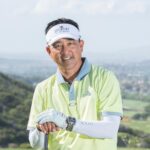 Randy Chang is a three-time GRAA Growth of the Game Teaching Professional. He knows how to create programming and teach the game of golf. He's contributed his expertise to our sister publication through the Golf Fitness Association of America and is a leading PGA Professional in the Southern California PGA Section.
Randy Chang Golf Schools has locations at several facilities. Chang is the PGA Director of Instruction at The Journey at Pechanga in Temecula, California, where he runs most of his single- and multi-day golf schools, and Talega Golf Club in San Clemente, a high-end public facility about an hour's drive from Temecula. He also facilitates a Tiny Tee junior program for 3-6-year-olds at several other facilities across Southern California.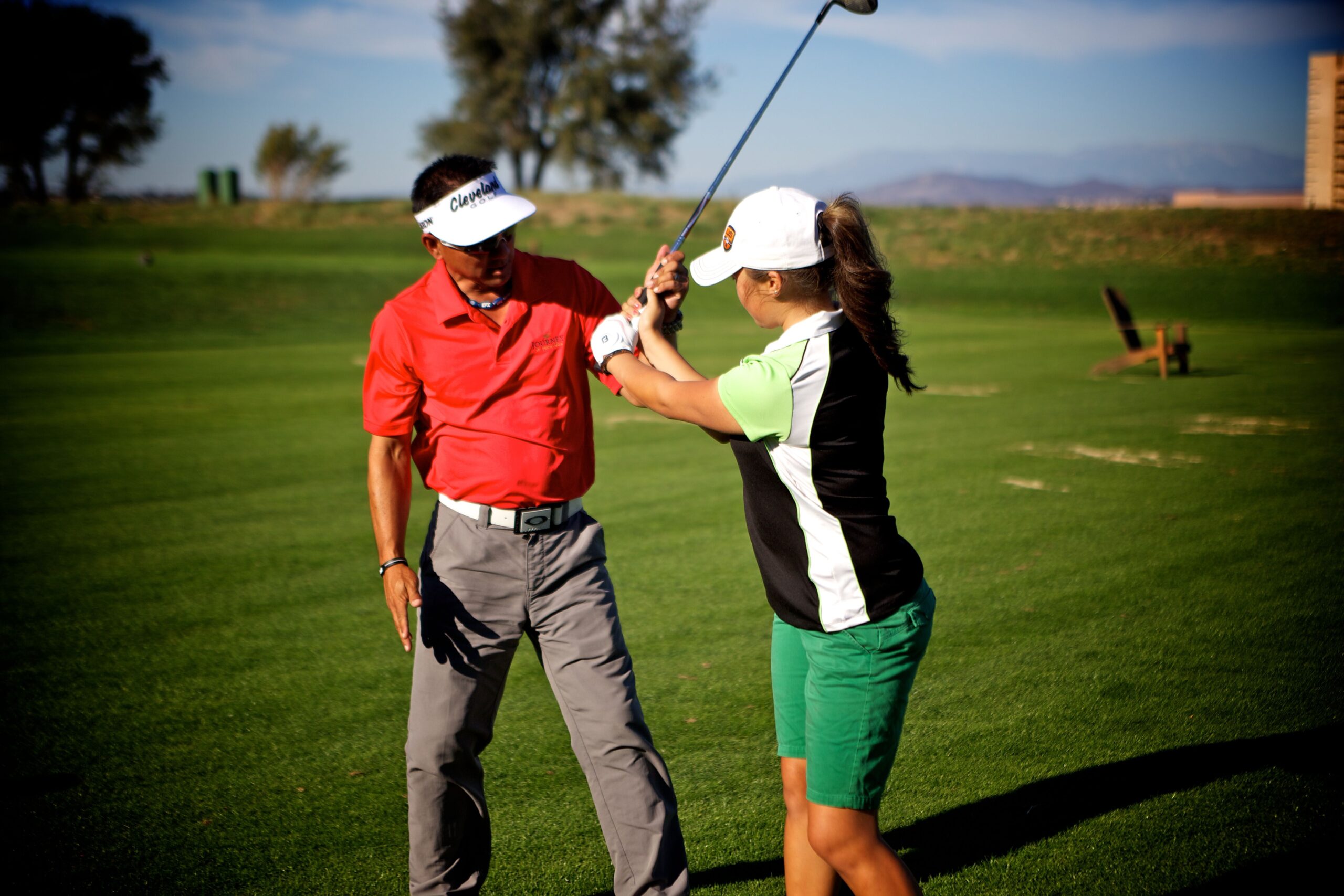 His latest expansion is a partnership formed with Physical Therapist John Thomas at LOR Golf Lab in Laguna Niguel. At this indoor facility, golf fitness becomes a huge component of the curriculum through which Chang and his instructors work with their students. With a Full Swing Golf simulator and a complete fitness center of cardio, weight training and golf-specific tools and equipment, Chang's students are working on their bodies, as much as the mechanics of their golf swing, and they learn quickly that the former will, of course, greatly benefit the latter.
Randy Chang attained PGA membership almost three decades ago while apprenticing under 1984 PGA of America Golf Professional of the Year Jerry Mowlds at Columbia-Edgewater Country Club in Portland, Oregon.
He grew up in Hawaii and didn't start playing golf until he went to college, also in Portland. A civil engineering student, Chang was slated to go into the family business. "I started golfing in college and I got hooked, and I got good pretty fast," Chang explained. He got so good so fast that he ended up walking on to his college golf team in his junior year and actually played three years of college golf at the University of Portland. "That's when I decided that I didn't want to be an engineer – I wanted to be a golf professional."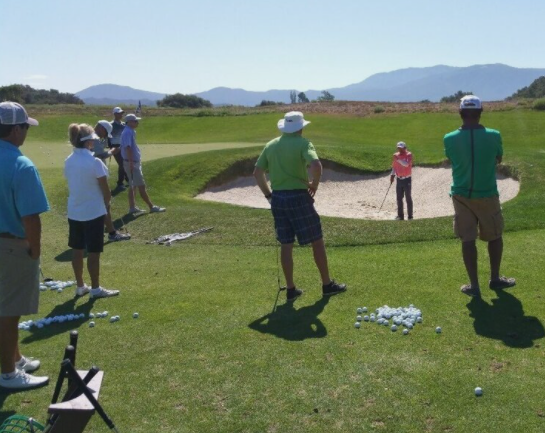 He went to work for Mowlds at Columbia-Edgewater and got into the PGA apprentice program. Soon after, Chang had aspirations of playing for a living and took a shot at the Tour, moving to Palm Springs, California, where he dabbled on the Golden State mini-tours. "I was competing against Kevin Sutherland, Kirk Triplett, Paul Goydos, Greg Twiggs and a slew of other golfers whose names I'm sure you'd recognize," he admitted.
Chang would spend the first decade of his career running the business side of courses for a management company in Southern California before moving back to Hawaii, where he started Randy Chang Golf Schools in 2000 under the moniker, Aloha Academy of Golf.
"It just took off from there," Chang explained. "I went back to California to expand my golf school business across multiple facilities in Orange County." Chang's initial golf school in Hawaii went strong for a good decade before the facility unfortunately closed and he no longer had to travel back and forth from Orange County to Hawaii.
Chang offers adult and junior lessons. He conducts new student assessments and offers custom club fitting services, hosts corporate events, advises on golf fitness and therapy and gets his students on the course for that vital tie-in among all aspects of his instruction – putting it to the test where it counts the most.

Chang is all-in on implementing golf fitness into his junior programming. He's a huge advocate of the American Development Model (ADM), the driving curricula behind PGA.Coach, and is convincing parents that golf is an athletic sport, meaning his time with their young golfers is not all about how many golf balls they can hit. It's more expansive and intricate than that. It's about creating athletes and not just golfers.
For more information on Randy Chang Golf Schools, log on to his website to see what this award-winning PGA Professional is doing for his students.