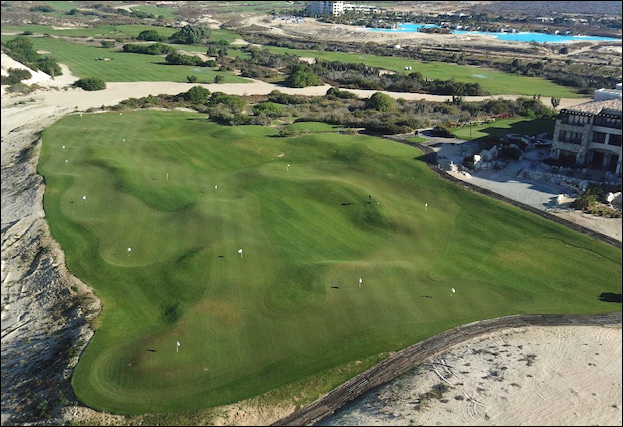 By Vinnie Manginelli, PGA
Diamante Cabo San Lucas is not just a luxury resort on Mexico's beautiful Pacific coast; it is also a resort community offering ocean club residences, golf villas, hilltop and beach estates, single family homes, and penthouse suites.

There are 36 holes of championship golf – The Dunes Course, designed by Davis Love III, and El Cardonal at Diamante, Tiger Woods' first golf course design. In addition, there is a 12-hole par-three layout, The Oasis Short Course, also designed by Woods, that adds to the fun and excitement that residents and guests can enjoy on the property.
In addition, there are restaurants and bars that will satisfy anyone's cravings, and other fantastic amenities, such as lagoons, spas, and a state-of-the-art health and fitness club.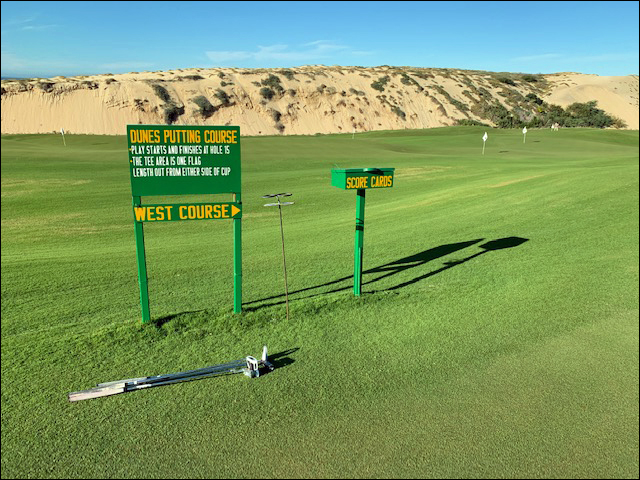 But for those who simply crave more golf, the resort turned to Paul Cowley, builder of Diamante's Dunes Course, having collaborated with Love III, as he has many times. In the spring of 2019, Cowley built a 15-hole putting course on what was the last half of the original 18th hole. With this large green space located adjacent to the clubhouse, restaurant, and bar, it was the ideal spot for the three-acre putting course.
With 20-25 feet of elevation changes and paspalum grass, a warm-season turfgrass, Cowley cut the "putting fairways" to green height and left the adjacent "rough" at fairway height, posing a challenge to players, but a fun endeavor no doubt. "There was a lot of design freedom and flexibility that I could just shape something and irrigate it and put the grass down – It drains just great," Cowley commented.

There are three Par-2's and twelve Par-3's ranging from 35 feet to almost 200 feet. The course was designed in a continuous loop with each of the flatter areas able to support four or five hole- locations "so you can move the pins around when you need to," Cowley added. He designed the course, cut daily to a stimp reading of about ten, to play in both directions, presenting a unique golfing experience every time you play. The two 15-hole layouts are handicapped on the scorecard and named East and West for the direction in which you play once teeing off at the 15th hole.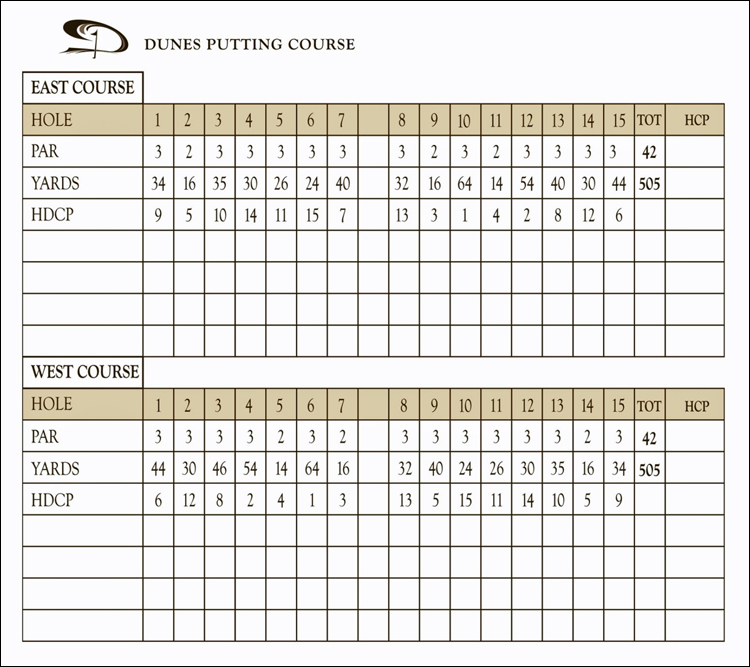 Cowley says it's perfect for guests who want to play or practice after their round, and is popular with kids and families. In providing insight into his thought process when creating the course, Cowley had this to say, "I wanted something that was very competitive. It's very easy to make things kind of too easy and boring. However, it's easy to make things too difficult as well. The real challenge is getting it right on the edge of being too difficult. It's very popular for all ages."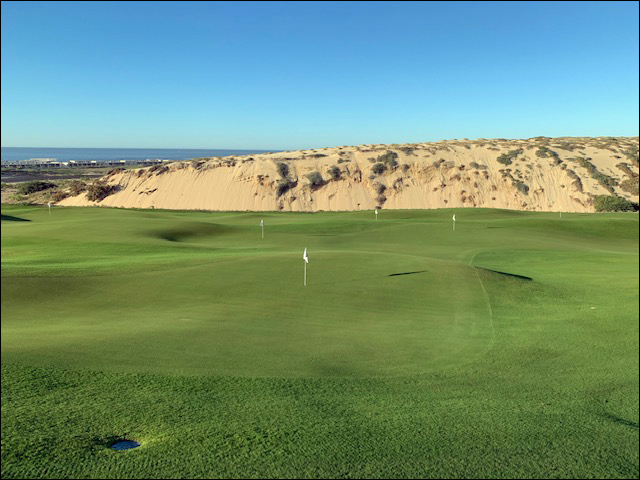 Matt Moroz, the Director of Instruction at the Diamante Golf Academy – Powered by Mitchell Spearman, echoed Cowley's remarks saying it was great for kids and families. He said it's perfect for the social aspect, boosting food and beverage revenues, motivating golfers to play and practice more, and providing an added golf amenity to an already-exciting venue. "It's a way to get everyone involved," he added.

When asked if other facilities should follow in building putting courses, Moroz was all for it, stating, "There should be more of them in the world. There are a lot of positives about it." He said other clubs should pursue the venture and use all the land that they have, if it fits their budget, of course.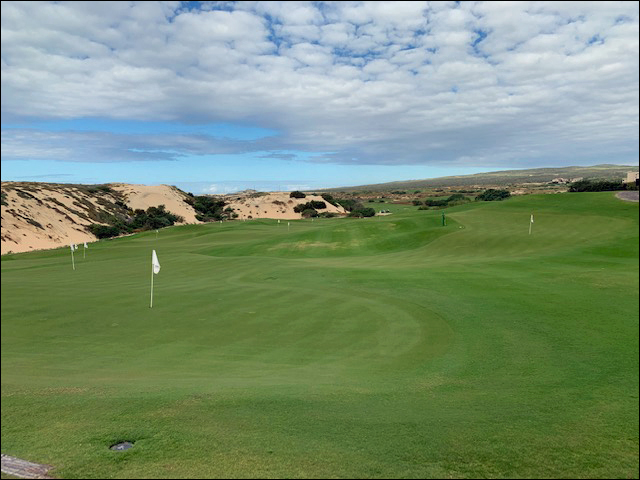 Moroz highlighted the fact that many golfers will go to the practice green and putt with no focus or structure. A putting course like the one at Diamante provides competition and focus to what students and golfers can achieve in their practice. "Every shot counts," he remarked.

World-renowned instructor, Mitchell Spearman has big-name clients and students around the globe. With his name on the golf academy, he visits the resort a few times annually, conducting special clinics and lessons for the members. He told us that the feedback he's heard about the putting course has been all positive. Members and guests find it fun and challenging at the same time.
Spearman highlighted the benefits that golfer's gain from improving their putting. He also mentioned the added value gained from a unique amenity such as a putting course. "The facility has a little bit of everything," Spearman said. With this beautiful new putting course, I'd have to agree with that statement.