By Brendon Elliott, PGA
The one given in today's world is that it is not the same landscape that it was just three months ago. The good thing that golf has going for it: it's an outdoor sport, so physical distancing and other precautionary measures that help reduce exposure and spread of COVID-19 can absolutely be implemented. It might not be golf exactly as we know it, but it is still golf.

While there remains much that we don't know about COVID, we do know that children, for the most part, have been less affected by the virus than older adults have been. With that being said, however, recent trends are showing that even that may no longer be the case. As much of the country tries to come out of quarantine, one group that has been deeply affected by this situation and the restrictions created by the virus, have indeed been the children. Many sports that kids play are still figuring out how to move forward. Golf, on the other hand, is generally safe when all required health and wellness protocols are implemented and followed. The allied associations within golf have done an amazing job in putting together guidelines and measures through the Back2Golf initiative.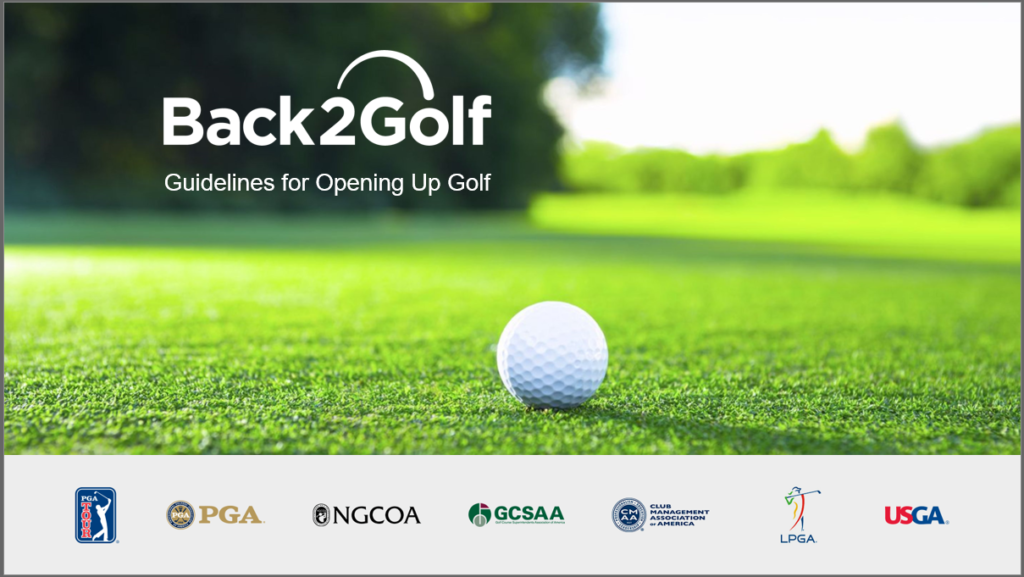 Through the Back2Golf Operations Playbook, it's Junior Golf Programming Addendum, and many other resources, parents can feel the utmost in peace of mind while their children enjoy PGA Jr. League, PGA Junior Golf Camps, and other youth golf activities this summer.

Through the simple acts of hand-washing, physical distancing, and using your own equipment, as well as large-scale modifications on the execution of PGA Jr. League matches and coaching techniques with PGA Junior Camps, these directives enable coaches and kids to continue to enjoy the game.

I wish I could say, from my experience so far this summer, that you can simply explain to kids and families what the guidelines are, and everyone follows them and we are good to go. Unfortunately, that has hardly been the case. With two camps this summer thus far, hosting roughly twenty kids in each, and our PGA Jr. League summer program with thirty participants, we have had our share of challenges in making sure that all precautions are followed at all times. Simply put, it is not that easy.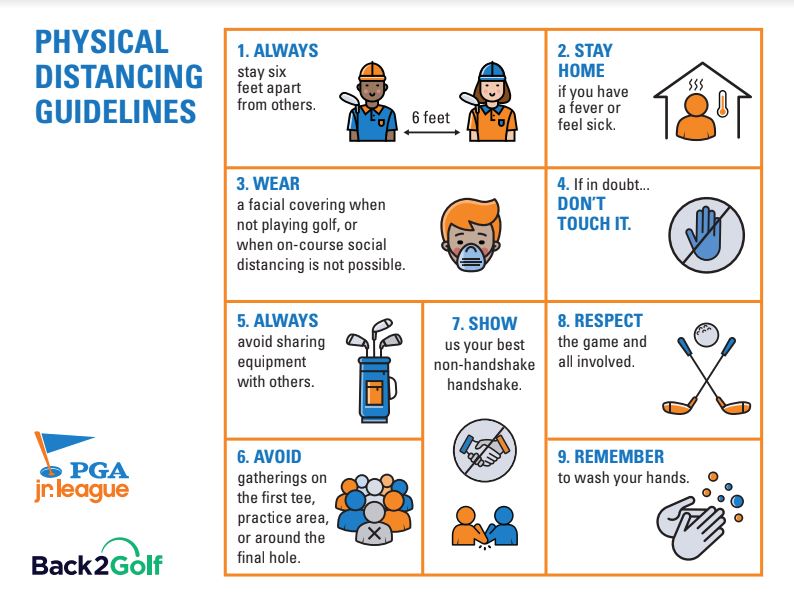 These are the basics of what we're trying to do during group activities such as our PGA Jr. League and PGA Junior Golf Camps:
Maintain 6′ distance
Wear masks when it is not possible to maintain 6′ distance
Regular hand washing and/or sanitizer application time
Wear masks when inside
Do not share equipment at any time
No high-fives, handshaking, etc.
At no time will a student be in a cart with a Coach
Groups of less than fifty
Break groups of more than ten up into smaller groups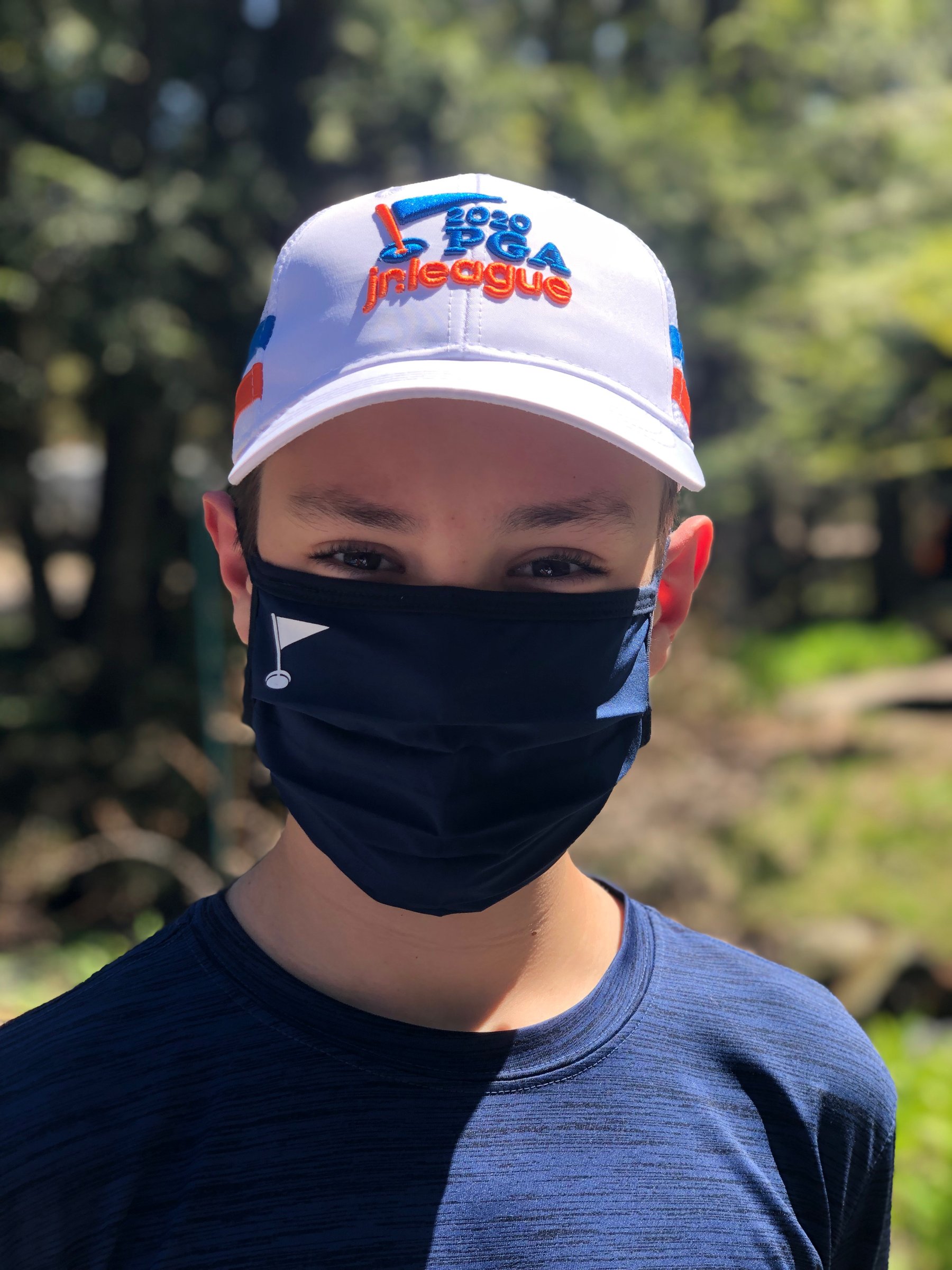 As mentioned earlier, the biggest advantage we have as golfers is that we are outside and not confined within a building. We can control the numbers – and physical distancing is fairly simple to manage for the most part. Our challenges derive from the fact that kids have not been together, in person, for several months. In addition, as kids play and have fun together, it's quite normal for them to get excited, to share a high five, and to get close to each other. All you have to do to understand this is close your eyes and picture kids playing and having fun as a group.
It is critical that we, as coaches, instructors, and curators of fun, are aware of these facts, the contrast between what kids naturally do when having fun, and the required measures we must enforce to keep them healthy and secure. The missteps will indeed happen, but maintaining a good balance of fun and the fundamentals of COVID-19 vigilance will help to ensure the wellbeing of the kids, their coaches, and all the special people in our lives.