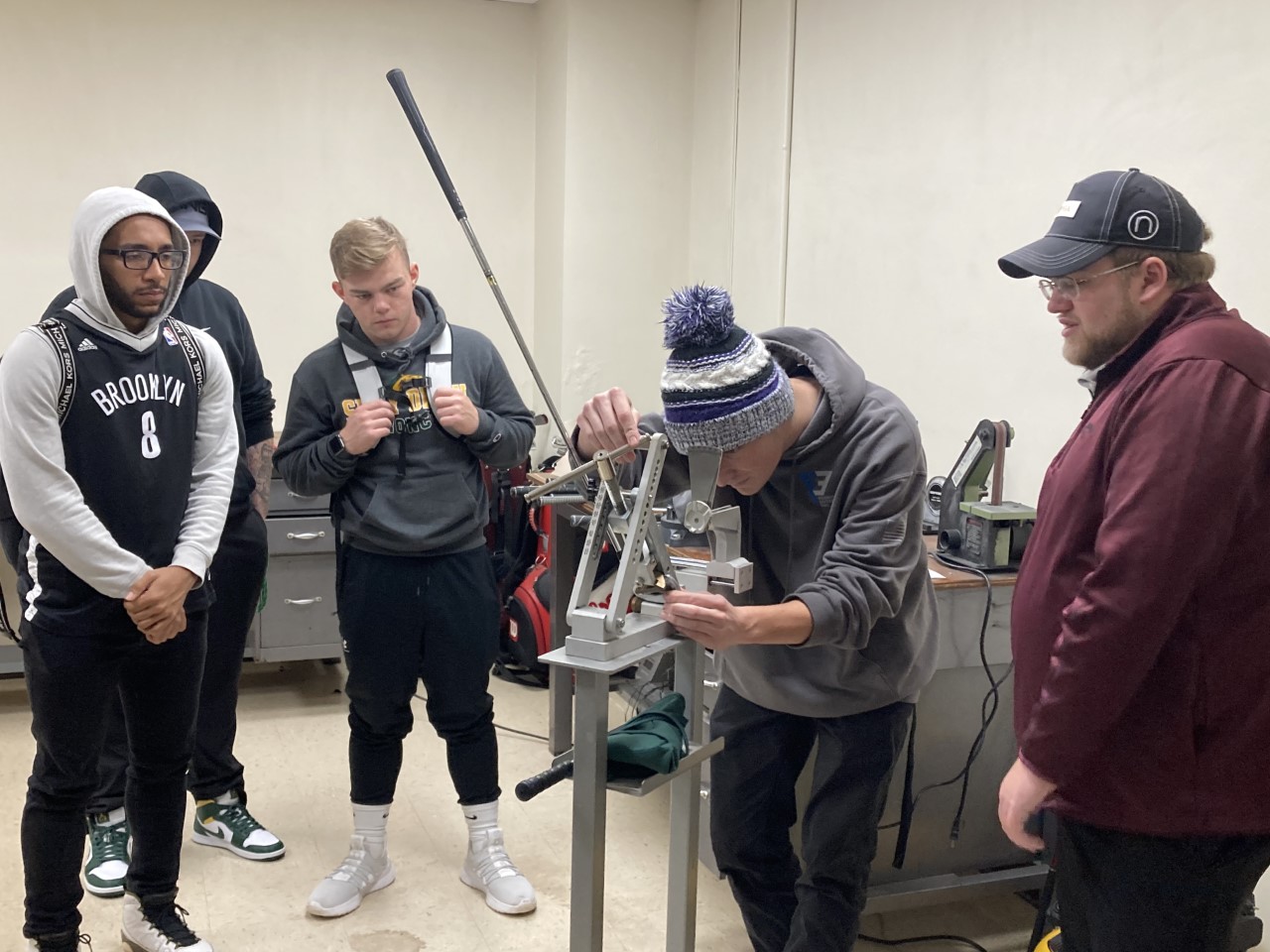 By Vinnie Manginelli, PGA
Located about 45 miles from the state line with Pennsylvania and 150 miles northwest of New York City, Delhi (del-high) is a small town of just under 5,000 residents in New York's Delaware County.
One of 64 colleges and universities that make up the State University of New York (SUNY) system, SUNY Delhi is the only college or university in New York State that offers a Professional Golf Management Program. Delhi is also the only school in the SUNY system to offer Golf and Sports Turf Management degrees in associate and bachelor programs.
The SUNY Delhi campus has a great 18-hole championship golf course that hosts several Northeastern New York PGA Section events, as well as outings, leagues and collegiate tournaments involving the school's men's and women's golf teams.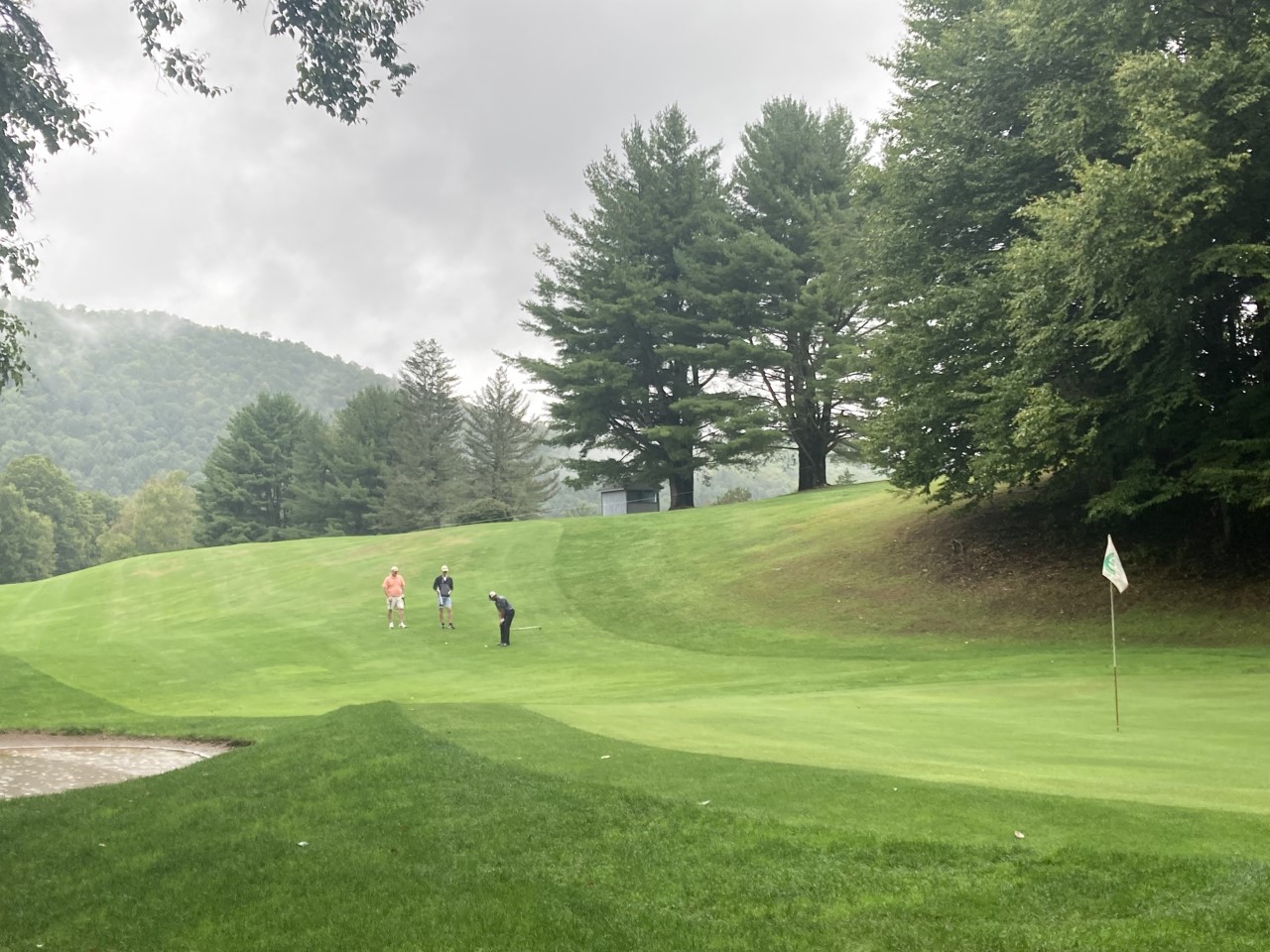 Their coach is David Arehart, the course's PGA Head Professional and GM who will celebrate 25 years at the facility and university in 2023. Arehart's men's team recently won the 2020 and 2021 North Atlantic Conference championship, and he attributes a good deal of that success to the skilled golfers attracted to the school by the Professional Golf Management Program.
In addition to his golf course and coaching duties, Arehart is also an adjunct professor in the Professional Golf Management Program, teaching or assisting in courses such as Rules of Golf & Tournament Operations, Tournament Software Applications and Golf Shop Operations.
The program itself is a four-year Bachelor of Business Administration (BBA) Degree that not only prepares students for a career in the golf industry, but for passage through the PGA Professional Golf Management Associate Program and membership in the PGA of America.
"We have a lot of graduates in many outstanding facilities," Arehart stated. "After all, students get the full package. It's important that we supplement their institutional learning with internships that help them narrow their focus on which career path they might want to take."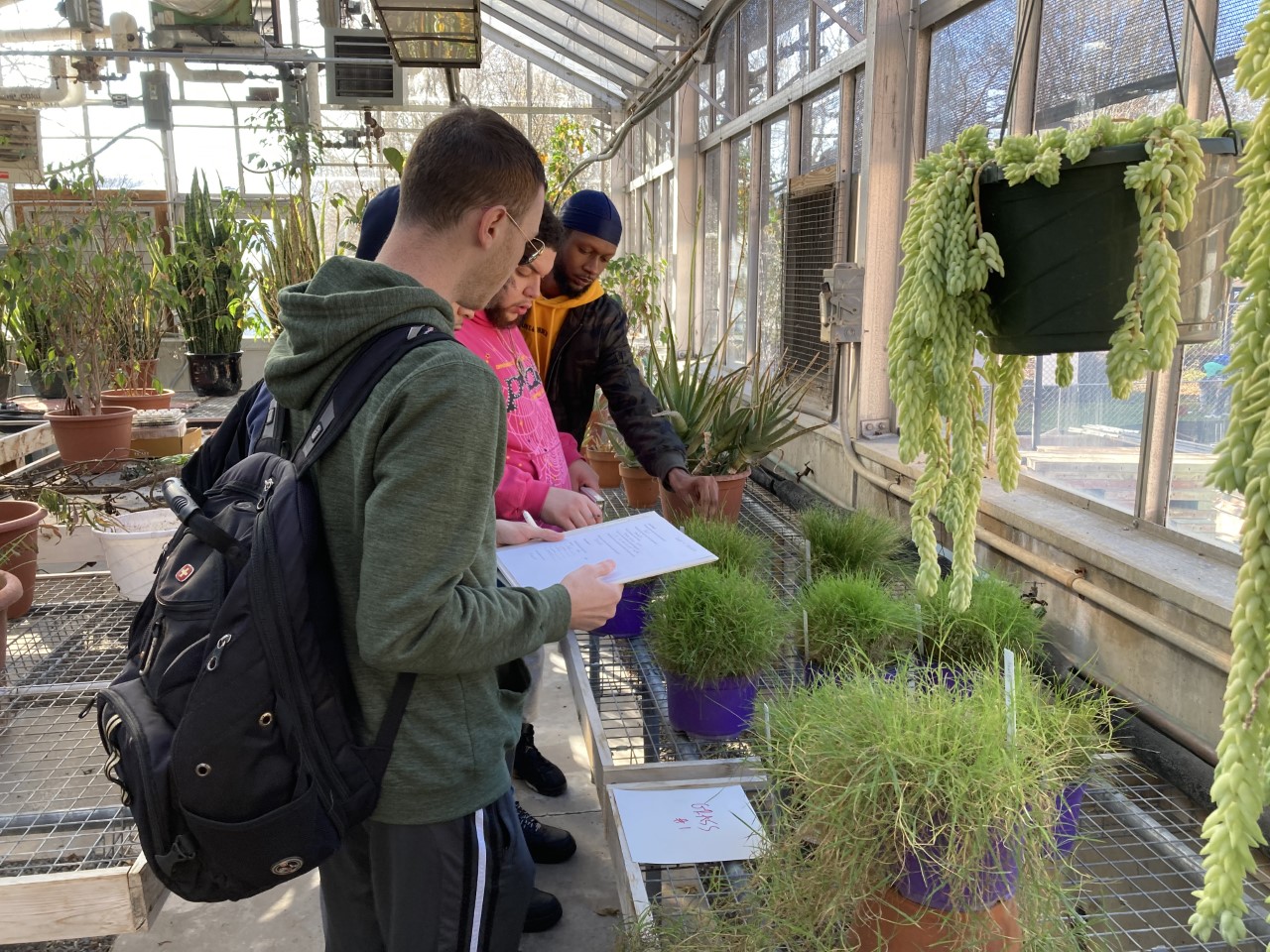 PGA Professional James Lees is the primary course instructor in the Professional Golf Management Program and has been at SUNY Delhi since 2008 after almost two decades teaching at green grass facilities, mostly in the Indiana PGA Section.
The list of courses Lees teaches at Delhi is a veritable job manual for what one should know for a successful career in the golf industry – Intro to Teaching, Advanced Teaching, HR Management, Golf Course Planning and Design, Budgeting and Planning, Intro to Turf Management, Golf Operations, Golf Merchandising, Player Development. He also manages the internships that students utilize to put their newfound expertise to work first-hand.
Lees gets the point across to his wide-eyed students that "Yes, you love the game, but this is also a business." He stresses continued education and networking long after his students have left Delhi.
Before arriving at Delhi, some students will satisfy the ten general education classes needed to complete the golf management program at their local community college, and transfer to Delhi for the bulk of their college education. "We get a lot of transfers – it's a pretty seamless transfer," Lees states.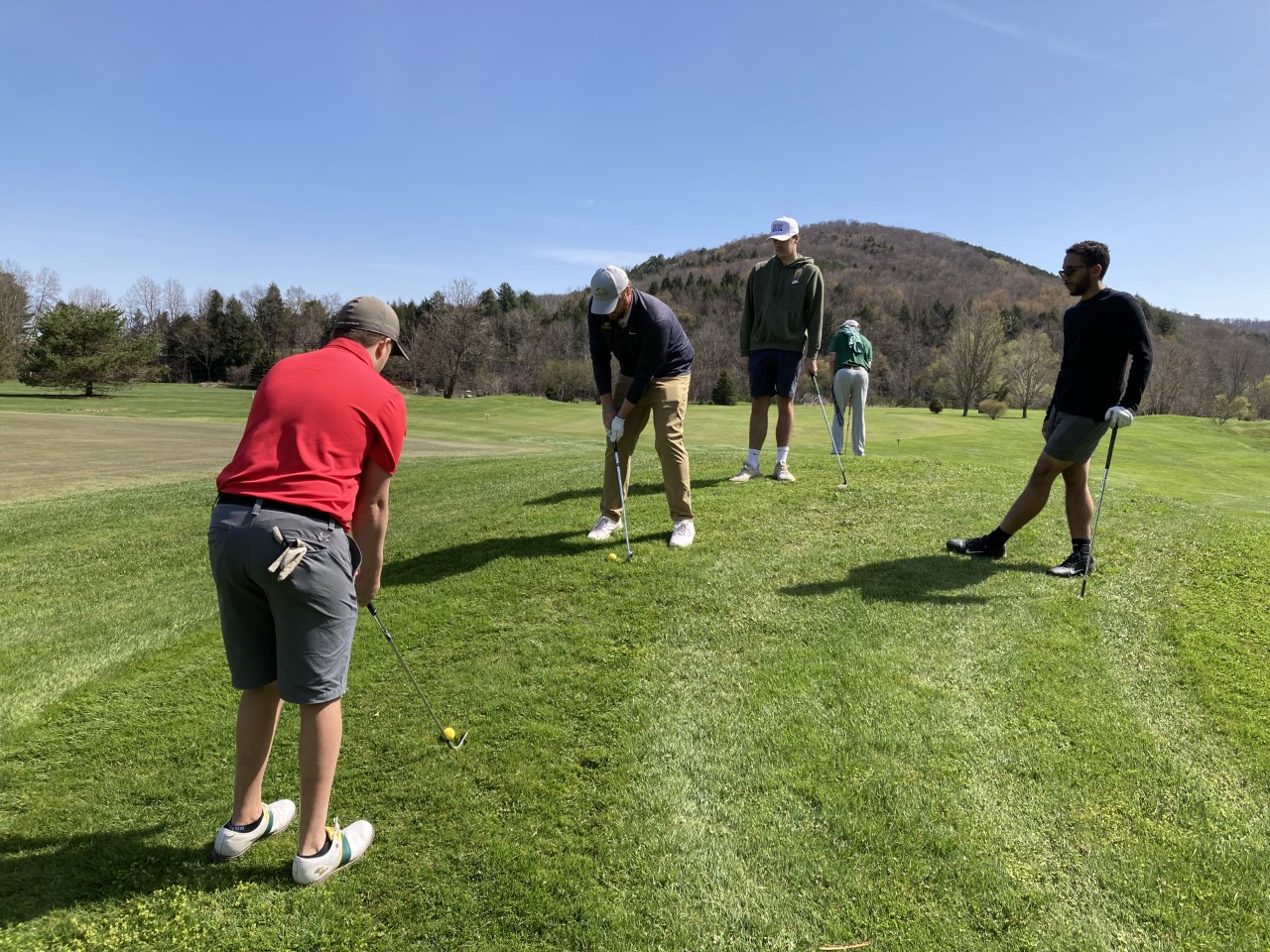 He also says they have a relaxed policy on playing ability at the time of entry into the program. There is no handicap requirement and the program faculty will work with students to ready them for the Playing Ability Test that they will eventually need for PGA membership.
"We've given the student who might not be a top-level player an opportunity to get into our program, and work on his or her playing ability during their time with us. With the education, technical skills training and internship benefits, they will have all the tools needed to enter the PGA program, attain membership and seek a stellar career in golf," Lees explained.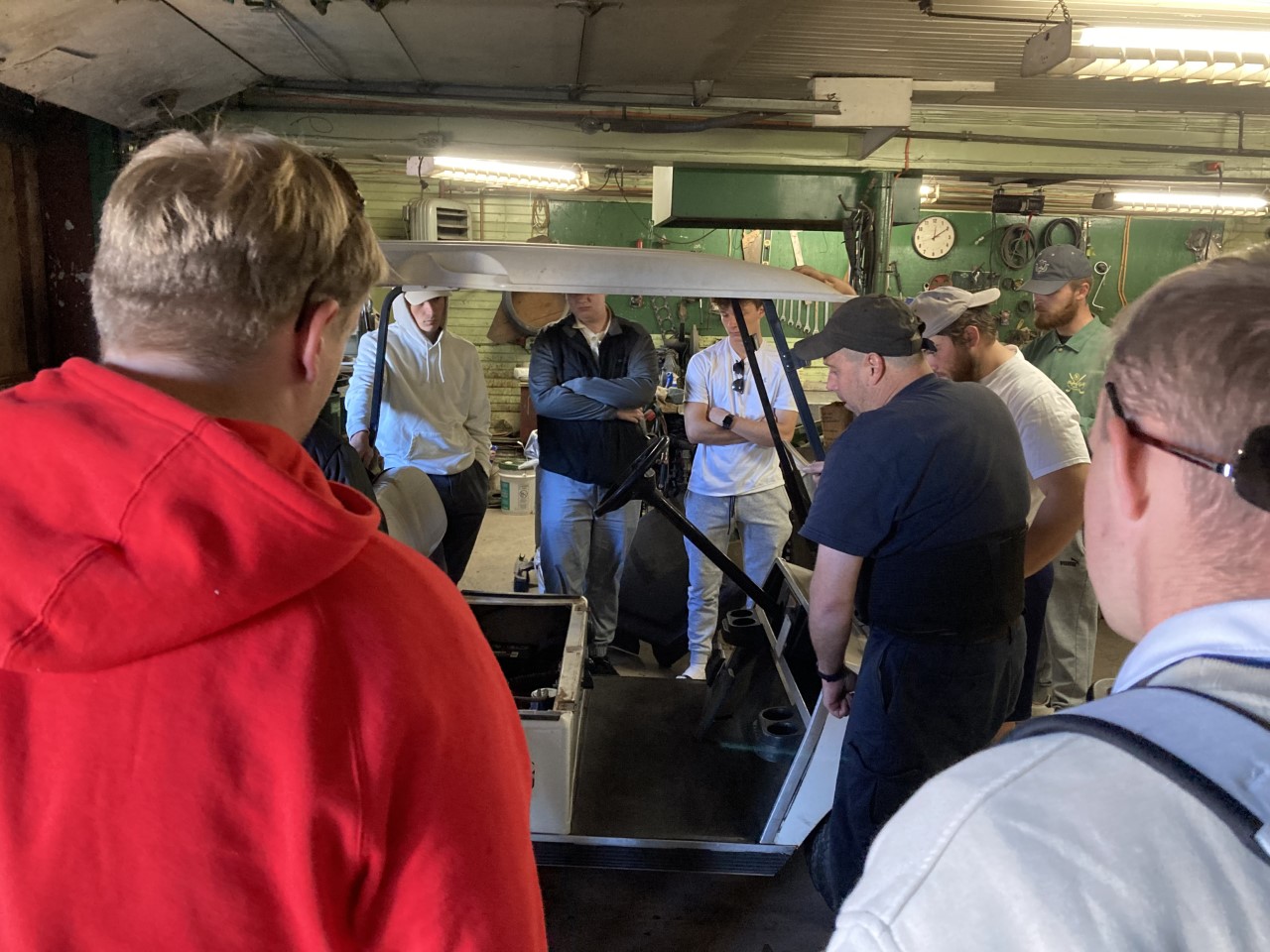 "There aren't many colleges that offer Professional Golf Management as a major. You can come here and find your way into the business," Arehart says. "We help reduce the travel that many students in New York would have to endure if going to PGA PGM program in the Carolinas, Florida or out west to Arizona. SUNY Delhi is a great alternative, as evidenced by our accomplished alumni and extensive golf management curriculum."
In addition to the 18-hole golf course, the SUNY Delhi facilities include a 25-station all-grass driving range and expansive short game area that allows pitch shots up to 25 yards. They also have two indoor facilities on campus. "We have a great fitness center and fitness programming the students can take. After all, this aspect of game improvement is becoming mainstream within most player development programs," Arehart adds. He says they have a Full Swing golf simulator in their fieldhouse that is available to any student at the college, a great fun way to promote the game throughout the campus. And there is also a swing lab with hitting bays equipped with SkyTrak technology, and a practice putting green.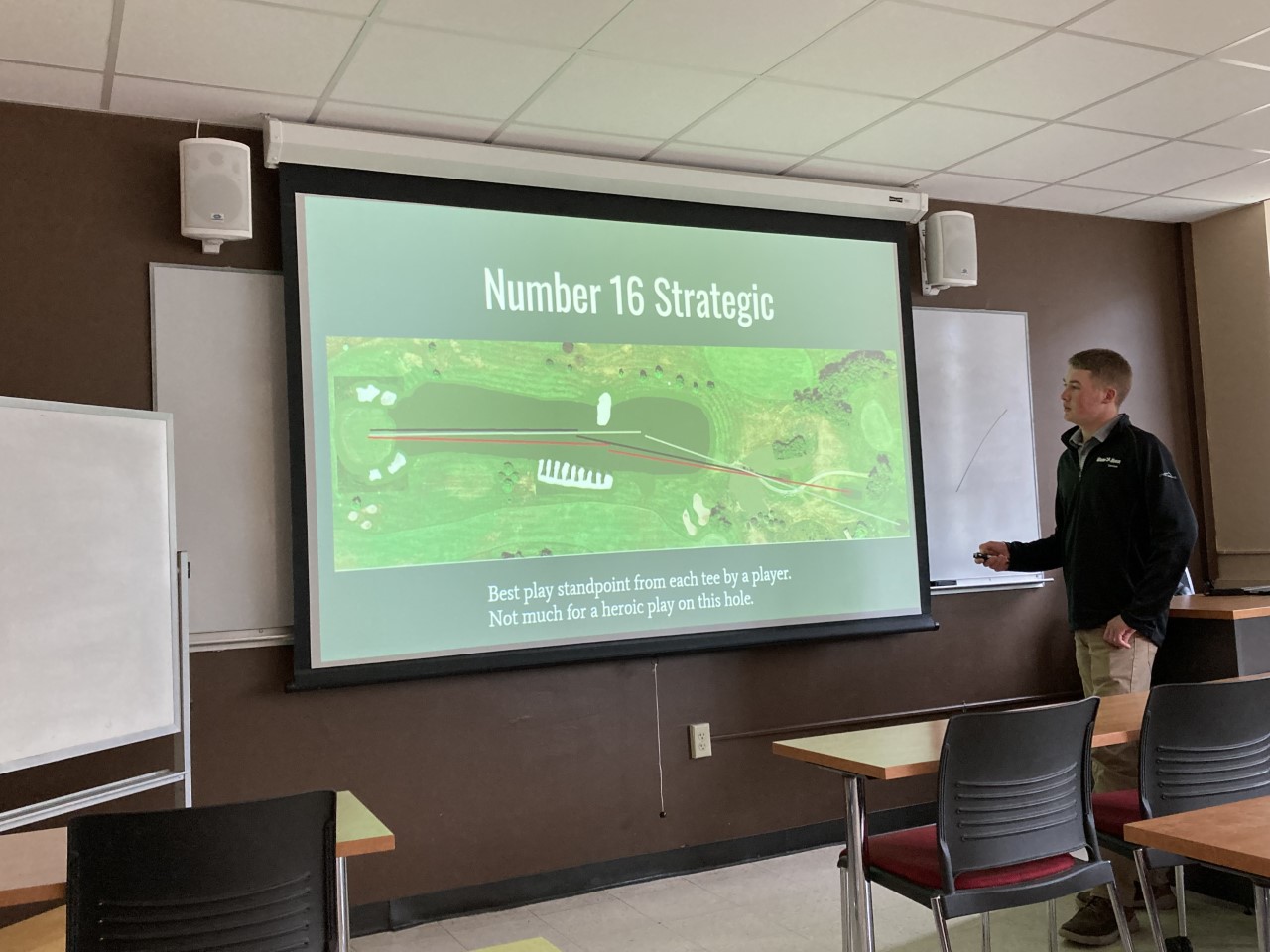 With around two dozen students in the program, Lees has ten new students in their freshman class, and he and Arehart are implementing recruiting practices that maximize their exposure coming out of the pandemic. In addition to Lees and Arehart, Joseph Burgin, a PGA Associate teaches in the classroom and educates the students in real world scenarios within the golf shop and out on the course during outings and tournaments.
"We're trying to build a fraternity of golf here at Delhi, and recruitment of our golf management students shouldn't be much different from how we seek golfers for our team," Lees expressed.
SUNY Delhi Professional Golf Management Program graduates receive 100 percent job placement, through internships, networking and contacts fostered throughout their time in school. Arehart says their graduates have become stellar PGA instructors and coaches, PGA Head Professionals, course superintendents and PGA General Managers. "Our kids are out there, and they're doing really well," he added.
Alumni Testimonials: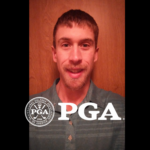 "I absolutely loved my time at Delhi. The best thing about it is that since it's a smaller college, you develop better relationships with other students and teachers. Because of this, alumni are very involved with today's students. We go back and provide insight at classes and have an alumni/student Ryder cup event in the fall. I still keep in constant contact with a lot of them to this day and use my former professors as resources and for career guidance. The technology and knowledge available are just as good as any PGA-accredited school down south or out west. We had a very active PGM club that offered playing opportunities, community service initiatives and learning opportunities. I spent two years on the golf team and we were very successful winning a majority of tournaments."
Ryan Evans, PGA – two-time Central New York PGA Section Award Winner and PGA Golf Professional at Dicks Sports Goods in Vestal, New York.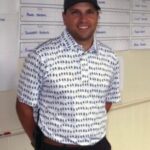 "Having graduated from SUNY Delhi in 2008, my time there was extremely important in jump-starting my career as a golf professional. Learning in the classroom and having a great golf course facility right down the road were vital to me and the other students. This time helped prepare students for internships. Having the ability to learn hands-on gives you a leg up when interning at golf facilities all over the United States. Delhi is also a top turf management program and the classes involving turf and soil education go a long way in preparing you for a full-time position at a golf facility. Delhi covers all aspects of the golf industry, and gives you the ability to choose a specific area that works best for you and your future in golf. My time at SUNY Delhi has had a huge impact on the golf professional I am today."
Ryan Hammerle, PGA – 2020 Central New York PGA Section Merchandiser of the Year for Private Facilities and PGA Head Professional at Onondaga Golf & Country Club in Fayetteville, New York.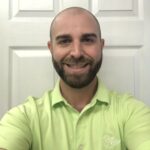 SUNY Delhi's Professional Golf Management program provided me the opportunity to learn what it takes to be a PGA Golf Professional through a combination of golf-specific classes and general and business courses. Delhi is one of a kind in that it has its own college golf course on campus that allows both PGM students and the general student body the opportunity to play and practice on a championship 18-hole layout. The draws to Delhi for me were being able to play collegiate golf for four years, and the smaller size, with fewer than 5,000 students campus-wide. Everything I learned over my four years at Delhi helped make the process of becoming a PGA Professional upon graduation a quick process. Although the program is not accredited by the PGA of America, students are prepared to enter the world of golf and become PGA Professionals with all the tools and knowledge of the accredited programs. I wouldn't change a thing about my time at SUNY Delhi and am proud to be an alumnus who earned his PGA membership, and I have the college and professors to thank for that.
Justin Hearley, PGA – four-time Northeastern New York PGA Section Award Winner and PGA Assistant Professional at Burden Lake Country Club in Averill Park, New York.