Denny McCarthy led the PGA Tour in Strokes Gained-Putting in 2019, he shares his thoughts on preparing to roll the rock
By: Garrett Johnston
After turning pro in 2015, Maryland native Denny McCarthy has played two seasons on the Korn Ferry Tour and two on the PGA Tour. The 26-year-old won the 2018 Web.com Tour Championship, which allowed him to get his tour card back and play a full season on the tour in 2019. The 2010 U.S. Junior Ryder Cupper (who teamed with Justin Thomas and Jordan Spieth that year) has yet to win on the PGA Tour, but it's only a matter of time considering his astounding putting stats.
McCarthy ended the 2019 regular season leading in Strokes Gained-Putting and he inished third in Total Putting. Through the Wyndham Championship, he hadn't missed a 3-footer in 27 events. The putting guru sat down with us to chat about his practice habits and how you can help your students improve their game.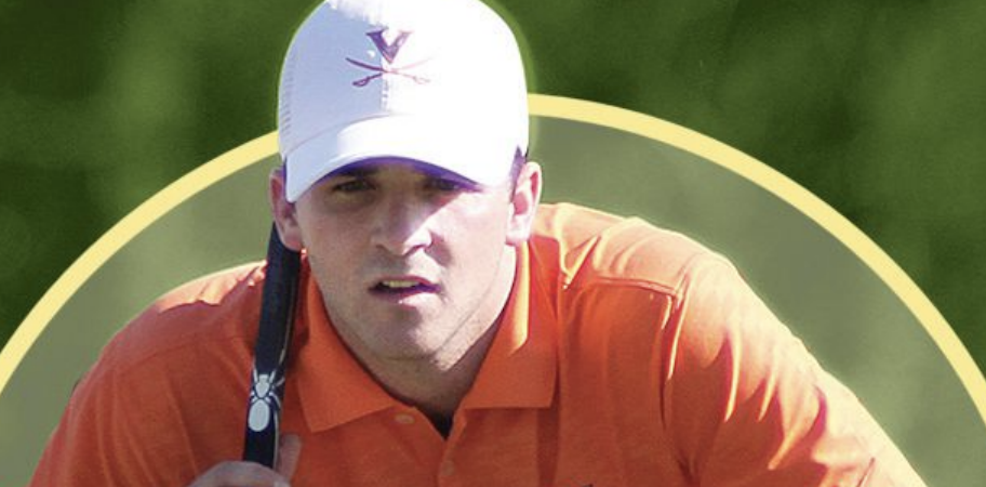 Golf Range Magazine: How do you view your pre-round range routine?
Denny McCarthy: It's getting my body right first. I usually get to the course two hours before my round and sit down to eat for 20 or 30 minutes. Then I do a small activation workout for the next half hour, where I'm just getting my body ready – just getting it loose and activated, making sure everything's moving well.
Then it's on to the practice area where I warmup for an hour.
I like to putt first and go through my putting drills for 15-20 minutes, hit balls for about 20-30 minutes and then go back to hit a few more putts before I tee off.

It's pretty simple, a nice routine I created when I turned pro and I just sort of stuck to it.
GRM: What are the putting drills?
DM: There's a consistent drill I like to do for about 10 of those 20 minutes, which is hitting a straight putt and just making sure I'm hitting my line. It sounds simple, but making sure you know you're hitting your line before moving on to breaking putts builds confidence.
Then I hit a couple left-to-righters and rightto-left putts, then a couple of speed putts. When I come back after the range I hit a few more random putts, nothing in particular.
It's a good routine that makes me think I've done everything I needed to do before I go play. That's how weekend golfers need to feel, too.
GRM: How does weather impact what you do?
DM: If there's a long (weather) delay there's nothing you can do about it, so you're gonna get off your feet and relax.
Usually when we go back out, I just do something quick to get my body active and ready to finish the round.
But it's important to ensure you're hydrating out there and eating. That's something I'm starting to do a better job of. I had done a poor job in the past because I don't really get hungry out there. But you need to be eating during your round because you're out there for so long and you need to sustain your energy levels.
I have a couple snacks every nine holes. On the range I'm drinking water, maybe some Pedialyte and Gatorade if I need to really hydrate.
GRM: Are there any range habits you changed once you made it to the pros?
DM: I don't practice after rounds anymore, especially considering how many weeks we play consecutively. I'm just trying to save my energy for the tournament days. I'll spend more time on the range Monday to Wednesday if I need to, but not tournament days.
GRM: How can golf coaches help their students prioritize practice?
DM: I'd say just being committed and not so much worrying about your full swing on the range. Focus on targets.
On the course it's good to really get committed to picking a target. I'm not necessarily looking at the pin, I'm finding something in the background that I'm really honed in on. I've taken into account the wind, all the elements and I'm aiming really small and just focusing on that. And it can start on the practice range, picking really small targets instead of hitting just to hit. Aim small, miss small is something that was told to me a while ago and it's a good way to find a little zone out on the range and course.
GRM: As one of the tour's best putters, what's the best way to improve putting practice?
DM: We all can hit the shots (on tour), but you've got to make the putts to convert your scores. I've always just liked to be free and creative about it – so getting too caught up in mechanics won't do you any good. A good tip is just pick a spot – whether right in front of you or somewhere halfway to the hole. Then it's either lining up the ball to that spot, or if the player feels comfortable with their alignment, just getting up over it and seeing the spot.
That's a good way to visualize where you want your ball starting, or where you see the curve in the putt.
And it's good to try this on the practice green. It allows you to get away from thinking about what the putt actually does and be more focused on your spot and where you want to start the ball.