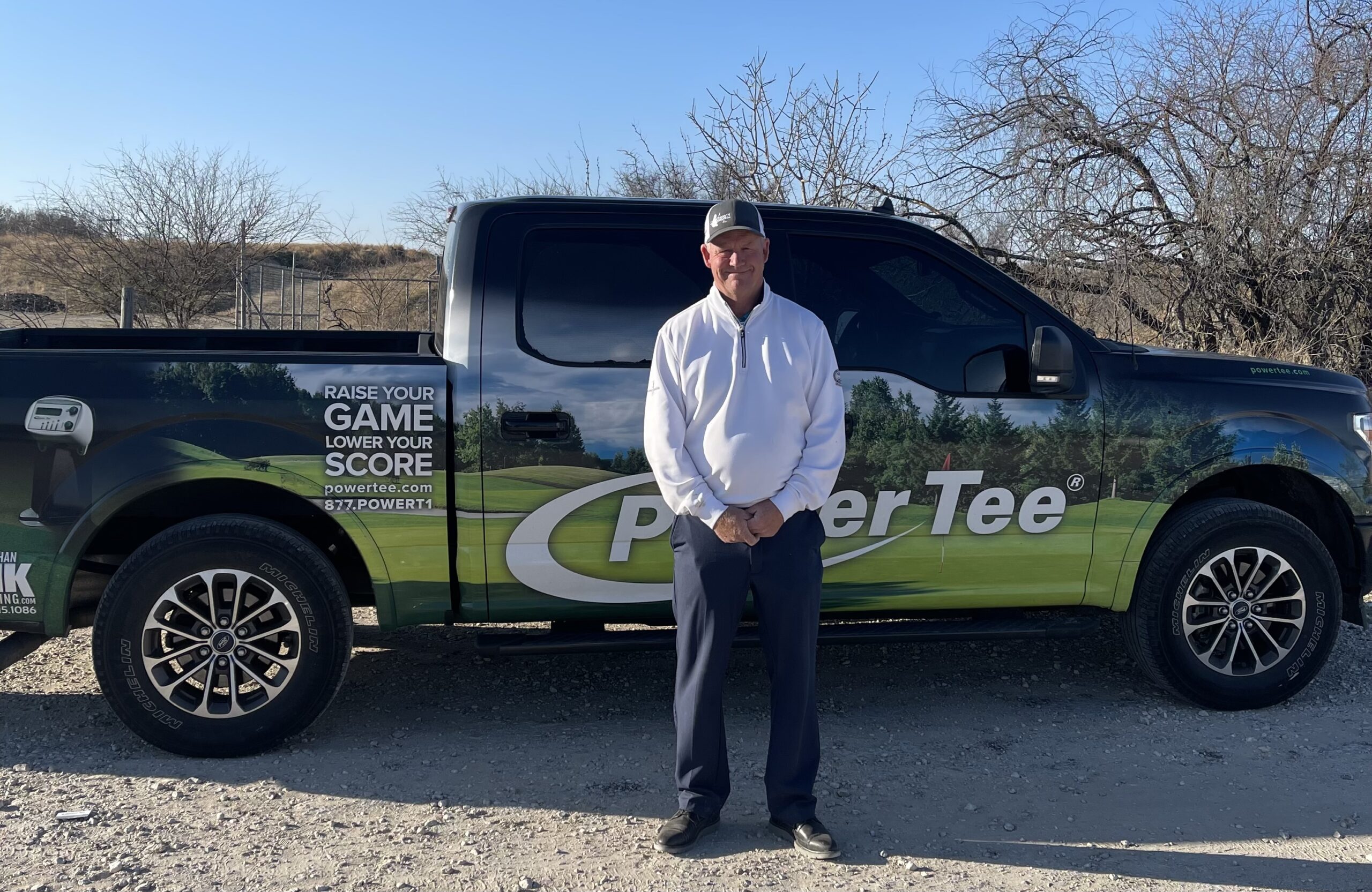 Matt Swanson came on board at Power Tee shortly after the start of 2022.  In October of 2021 Matt had 12 Power Tee units installed at his business, Swanny's Bar and Grill located in Houston, Texas. After the installation of Power Tee, Matt saw sales start to grow, as more golfers from all levels migrated towards the use of Power Tee. As Matt continued to see sales rise, he knew he had found something special in Power Tee and wanted to help spread that message to more ranges and clubs in his area.
Before Power Tee, Matt Swanson started his golf career by becoming a PGA member in 1995. Since becoming a member, he's worked in multiple roles in the Golf industry such as working as an assistant pro at Champions Golf Club to starting his own golf school in 2001 at Wildcat Golf Club. In 2009 Matt decided to move his golf school to what is present day Matt Swanson's School of Golf and Swanny's Bar & Grill. Matt says, "I love the spot that we are in, it's the perfect mix of entertainment and golf, it gets people from all levels involved with the game".
As the driving range and golf club movement begins to shift towards a more entertainment focused business, more stakeholders in the golf industry are realizing the wide variety of benefits Power Tee brings to their customers and business.
Matt has already found success early on for Power Tee. The experiences and connections he has made over the past 30 years, help give local golf club and range owners a good understanding of what the product can do for their business. Matt says, "Golf is becoming more technology driven, I think this is the perfect product for golf clubs and ranges to enhance their driving range experience. With these guys hearing it firsthand from a Power Tee operator, I think they'll really listen and get a good feel for what Power Tee can do for their business".
Owner and CEO Martin Wyeth is very excited to have Matt on board as a Power Tee sales rep. Wyeth said, "We have never had someone like Matt working for us here at Power Tee. With the amount of golf industry experience he has, as well as being an owner of Power Tee, it's incredible for us. The communication he'll be able to have with PGA pros and General Managers is something we haven't been able to do".
Matt Swanson will be representing Power Tee as a proud sponsor of the STPGA Pro-Pro Championship at Deerwood Club March 14-15th. Be sure to reach out to Matt if you are attending the event or contact him at mswanson@powertee.com Contact Power Tee's main office for all range, club or home use solutions @ 1-877-769-3781.
About Power Tee
Power Tee is the world's premier automated teeing system and is currently installed and featured at 80% of the golf ranges in the U.K including St. Andrews, The Belfry, and Celtic Manor. Power Tee offices are in Jacksonville, FL, and Swindon, U.K., Power Tee is currently automating the bays in ranges in 18 countries, teeing up more than 6 million balls each day.