Tracking on-course performance and building a plan to improve
Golf is undoubtedly embracing technology. One of the most popular popular current current trends involves golfers being able to record all of their on-course shots and tendencies in an effort to improve improve their performance. One such product product to help them accomplish the feat, GAME GOLF, first arrived arrived on the market two years ago.
How it works: Golfers clip a small GPS unit to their belt, and then screw a small computer sensor plug into the butt end of each club's grip. Tapping the club sensor to the belt unit before every shot, the GPS unit records which club is being hit and exactly exactly where it's hit from. Then when the golfer arrives at the ball for the next shot, he or she taps the sensor to the belt again. The software instantly instantly maps out how far the previous shot was hit and where. The system is integrated integrated to a computer and a sister mobile app, so at any point during a round or afterwards,, the golfer can see vivid, colorful readouts of the round details – laid out neatly over satellite satellite imagery of the course – as well as excellent round statistics, statistics, including Strokes Strokes Gained Analysis, plus smart tips. It also provides data sharing abilities, abilities, so a golfer can relay round information to his or her coach. And it works with the Apple Watch as a GPS device while giving basic statistical statistical data, as well. There are several versions of GAME GOLF available, the latest offering offering specific pin placement placement location to record more accurate putting putting stats and a fresh auto-hole auto-hole switching feature that tracks a golfer's movements from hole to hole.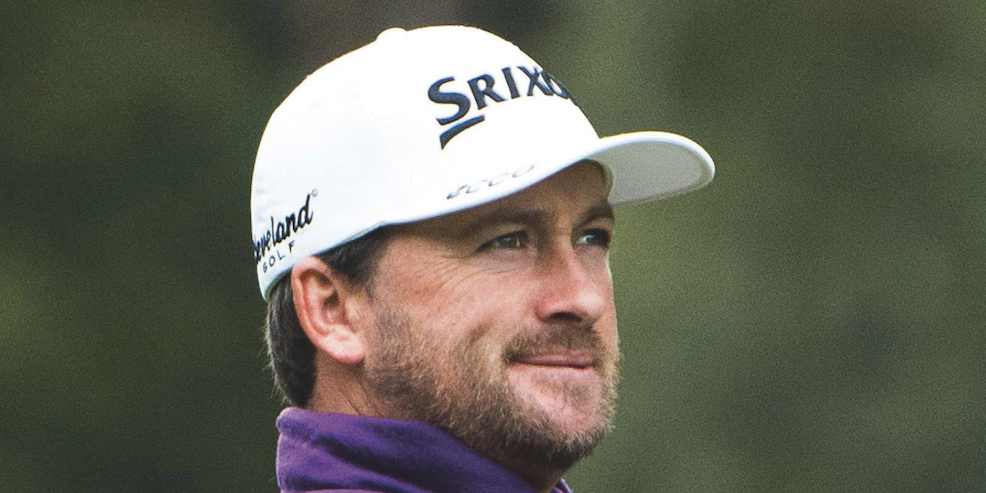 Two PGA Tour professionals – Jim Furyk and Graeme McDowell – are company spokespeople who both use the product on a regular basis. "This little device automatically tracks all your data and maps it in 3D, so you literally see your fairway accuracy, greens-in-regulation, trends and tendencies on approach shots, sand saves, and even scrambling percentages," says McDowell. "It's so easy…I don't like distractions while I'm playing, but the simplicity of this design and the way it gives essential information, makes it as important to a good game as your clubs and balls." McDowell and Furyk have founds ways to implement the device into their practice rounds and track their performance. Here are some ways that PGA Professionals and teachers of the game have used GAME GOLF to help their students improve.
Acting as a Coach in Their Absence
"I use GAME GOLF to track my students' progress when I am not able to be with them in person," says Rob Labritz, PGA director of golf at GlenArbor Golf Club in Bedford Hills, New York. "It's easy to shave shots off of their games when you know which areas they need to improve. So wherever they are lacking, we make sure they improve in that area. I can also analyze their game data and say 'Hey, I saw you hit a 4-iron for your second shot on No. 4, what were you thinking on that?' For me as a teacher, and for players, it's a great tool. It's so simple, people just get confused about it at first be cause they think there has to be more to it. They think it's a whole big thing and it's just a small, easy-to-use device. Once they play a round with it, they see it's so simple."
Gauging Accurate Distances
Its main selling point is that it gives students a true idea of what's happening on the course, according to Labritz. "People are always wrong about the distances they think they're hitting the ball," he says. "Now I can prove it to them." That in turn can help them make the proper club selection in future rounds.
Identifying Game Weaknesses
"I have my competitive amateurs use it to track proximity to the hole on their shots from several distance ranges, including 150-175 yards, 125-150, 100-125, and 20-80, as well as how many greens in regulation they achieve," says Jim Estes, PGA director of instruction at Olney Golf Park in Olney, Maryland. "Most amateurs don't quantify their results or calculate their average proximity to the hole. This will help identify their weaknesses more accurately."
Tracking the Trends
Estes has his students use GAME GOLF over several rounds, and prints out reports clearly showing shot trends over those rounds. It's one thing to analyze one round, but quite another when you see the same patterns developing over a handful of rounds.
Helping Determine Remedies
When professionals analyze a student's shot dispersion and realize all of the approach shots, for instance, are pushed to the right, they can make proper adjustments in either someone's swing or aim. It's real-life, on-course information like this that's invaluable in improving someone's scoring and confidence.