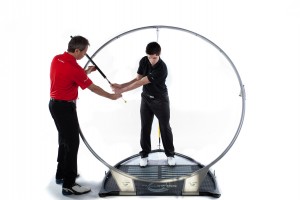 That's the challenge PlaneSWING Golf is offering to Teaching Professionals around the world.
CEO Tony Clark explained: "We are working successfully with Golf Professionals all over the world, growing both their lesson and retail business through the PlaneSWING Programme. We know that by implementing the Programme a Pro will not only pay for their PlaneSWING in just 90 days, they'll also have a new and recurring revenue stream"
PlaneSWING is now used by Instructors, Tour Players and Golfers of all levels in over 50 countries.
Clark added: "Our success is due to the combination of the multi-adjustable PlaneSWING hoop which fits to any golfer's ideal swing plane and the unique PowerSLIDER, which builds resistance, a dynamic motion and all-important LAG resulting in instant understanding and repeatability"
To learn more about the PlaneSWING 90 Day Challenge and to receive a FREE copy of The PlaneSWING Programme contact PlaneSWING direct at onplane@planeswing.com
Contact:
USA: +1 256-282-9098
Europe: +44 (0) 1604 830880
E: onplane@planeswing.com
W: planeswing.com
Twitter: @planeswinggolf
Facebook: facebook.com/planeswing