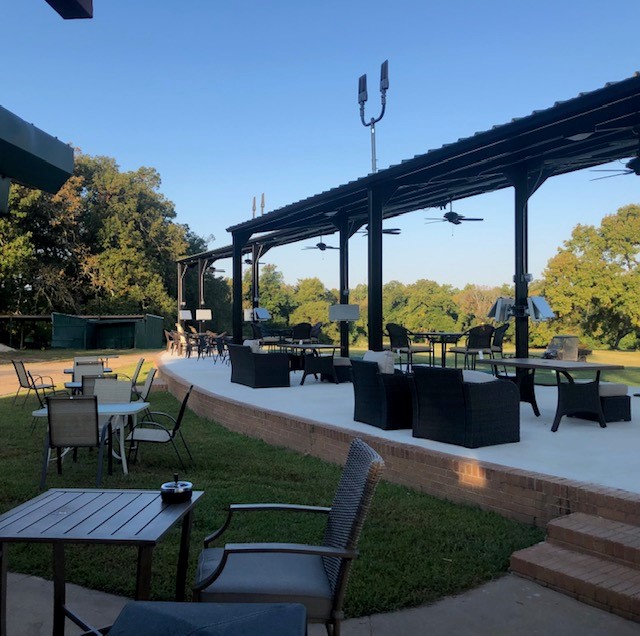 By John Torsiello
When Cathy Harbin purchased Pine Ridge Golf Course, an 18-hole layout in Paris, Texas three years ago, she had a plan to turn the club into a place where the entire family could enjoy the game. That goal was recently reinforced with the addition of Topgolf's Toptracer system on the club's practice range.
"From the first time I walked on property prior to buying the course, I thought it was the perfect location for a Topgolf kind of facility," said Harbin, a 30-year veteran of the golf industry, who played on the women's golf team at Indiana State University, various professional tours, and became a PGA Master Professional. "The range is in very close proximity to the bar and back patio. I already knew the fun it would be for the participants and how our facility could bring a community together through golf."

Harbin did her due diligence on the Toptracer technology and had discussions about the system with those in the industry while attending a National Golf Course Owners Association symposium. She is on the NGCOA Board of Directors.
"I knew how successful the Topgolf model was and that Toptracer could make our range a place where everyone would want to congregate. We put down 125 feet of cement, laid down artificial grass mats, created twelve covered hitting bays, and wired the area to allow for the Toptracer monitors. From start to finish it took sixty days. We had a soft opening in the middle of September and a grand opening on October 3."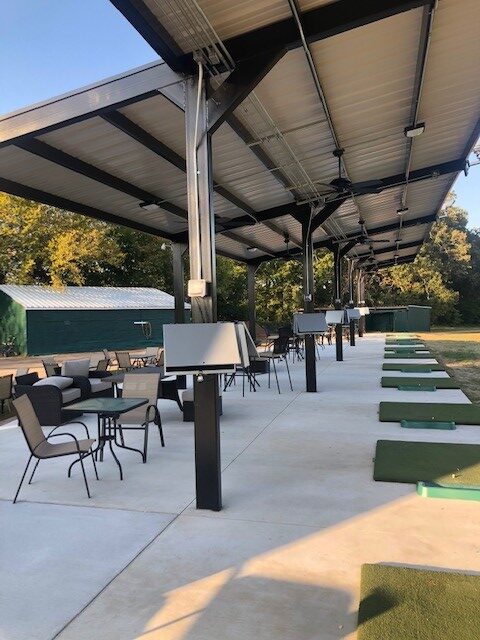 "The renovations and supplies, such as a new range cart and golf ball picker, mats, lights, fans, and seating, cost over $80,000," Harbin said. Installation of the systems, currently being leased by Harbin, was done by Cliff Creek Builders. "The input we received during [the sales process] and installation was outstanding," she said of the company's sales representatives and support staff.
Pine Ridge also has a natural grass hitting area and Harbin added, "Toptracer has a mobile app for the phone and we are able to use that on the natural grass hitting area as well."
Topgolf facilities, which have the Toptracer system at their core, have changed the way the game is viewed by many golfers and non-golfers alike. Topgolf facilities use technology, albeit with a strong food and beverage element, to provide a unique practice and social experience, attracting more people into the sport and building interest for the game. Toptracer tracks the flight path of the golf shot and displays it on a hitting bay's HD screen.

Harbin indicated that the Toptracer system has attracted more people to the range at Pine Ridge. "We have had kids who weren't necessarily into golf use the Toptracer system on the range and then decided that it was fun and that they wanted to go out and play nine holes. We have already had birthday parties, a class reunion, and other events that have used the range as part of the event." Harbin believes that while the club's Toptracer system is in its infancy it will have a dramatic effect on range usage, lessons, and food and beverage sales.
"I would say that having an increase in range usage by 20 percent is not an unrealistic goal. The range is now lit and we have added four more hours to the time that the range can be used every day. As for food and beverage, I can tell you that the Friday before the Toptracer system was launched our bar sold 34 beers. The next Friday with the system activated we sold 243 beers. People are gathering at our restaurant, bar, and patio and using the range to a much greater degree than before." The facility is of course adhering to required CDC protocols and has taken required measures to ensure a secure and healthy social environment for their customers and workplace for their staff.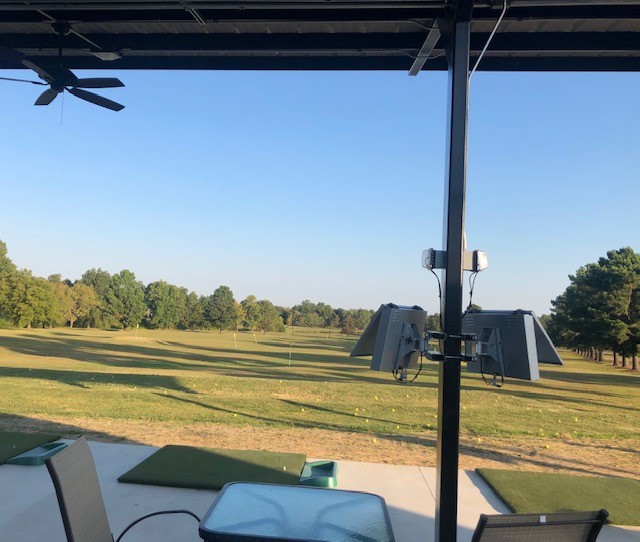 Harbin has also had to add staff on the food and beverage side of operations and added an employee to pick up balls on the range. Because of the customary mild winter weather, Harbin anticipates the renovated and upgraded range will be used year-round.
Harbin said Toptracer and the investment made in the system makes sense for most clubs, especially those that have practice facilities in close proximity to the clubhouse.
"Our range is literally ten yards from our restaurant/bar and patio, so it is ideal for us to use it as a gathering place. I don't know about clubs that have their ranges away from the clubhouse. I don't know if people would want to get in a golf cart and drive back and forth for a beer or something to eat. Our range's proximity to the food and beverage operation are keys to its success."
Harbin uses the Toptracer system during her lessons. She anticipates that having the system will enhance her teaching program. "It's a great tool for instruction. I use it all the time. It gives me a chance to mix up targets for the person I'm giving the lesson to and they get immediate feedback on their shots."
She sees true potential for the upgraded range and Toptracer to drive new memberships and continue to draw more families to the club, and that is just what Harbin hoped for when she bought Pine Ridge Golf Course.