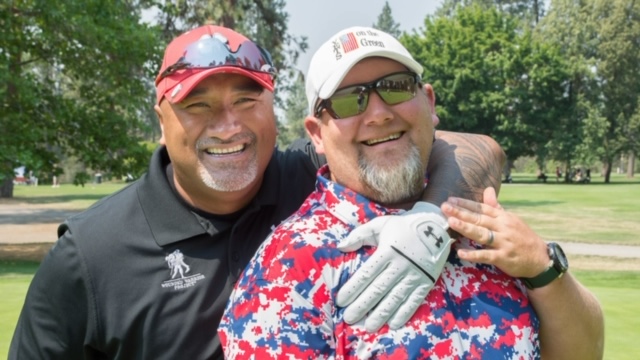 By Vinnie Manginelli, PGA
Winning a PGA of America National Award often serves as validation of your work ethic and recognition of one's achievements. Christopher A. Runyan, a PGA Teaching Professional at GOLFTEC, in Spokane, Washington, was recently announced as the 2020 PGA Patriot Award recipient. Runyan is a United States Marine and his family's service to this country can be traced through every conflict dating back to 1860. He has won the award in the Pacific Northwest Section six of the past seven years.

Runyan hosts veterans and active-duty military members through PGA HOPE and an organization he created with his wife called VETS on the Green. The latter engages adaptive golfers and serves as a vehicle through which veterans who have completed the six-week PGA HOPE program can enjoy the camaraderie of others on the course in a fun, and sometimes competitive environment. Runyan also hosts an annual tournament each August that raises money for two dozen local veterans' organizations. "When the students graduate from PGA HOPE, I actually get them a spot in the golf tournament," Runyan highlighted. The event started ten years ago as a fundraiser for the Wounded Warrior Project and broadened its focus to a group of local veteran's organizations in 2014. The 2020 event took place in August, amid the coronavirus pandemic – with figures unofficial at the moment, Runyan has his sights set on surpassing the $500,000 mark in lifetime donations.
The event, entitled Dan Kleckner's Golf Classic is named for a local news anchor who has served as the tournament's MC since 2011. With Kleckner's name recognition in the area, marketing advisers told Runyan that keeping the local celebrity's name on the event would boost its notoriety. The event is comprised of three 144-player shotgun starts over two days, with Friday's morning and afternoon shotguns consisting of all veterans, and Saturday's group made up of public players and sponsors. Any veteran who requests sponsorship of the $125 entry fee is afforded free entry via funds that are raised through a telethon-style fundraiser hosted each Memorial Day weekend. Typically, Runyan raises over $30,000 in sponsorship money during that fundraiser, however, COVID-19 cut those funds by two-thirds this summer. In addition, this year's event saw only two shotgun starts, rather than three, but the spirit of the event remained this August, despite the constant threat of the health crisis.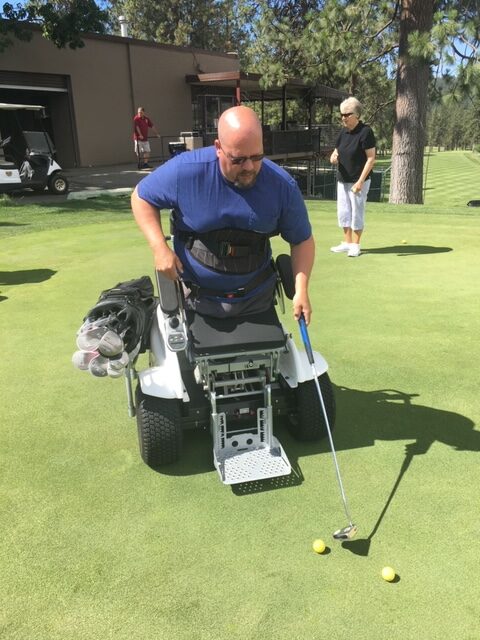 The annual event welcomes over 500 participants to the two banquets that are held on Friday and Saturday evenings. The Friday affair is sponsored by Texas Roadhouse, which provides over 300 dinners, and takes place at Gus Johnson Ford, a local car dealership, also in Spokane. The Saturday banquet takes place at the Northern Quest Resort & Casino in nearby Airway Heights, Washington. Participants and guests are treated to over 550 prime rib dinners, provided by the Kalispel Tribe of Indians, whose facility plays host that evening. Runyan collaborates with his PING representative to attain some special prizes, including camo headcovers and backpacks.
As part of their annual donation, Kleckner's NBC station provides 500 thirty-second spots to run two to three times per day for the four months leading up to the event, maximizing Runyan's marketing efforts and gaining recognition as a premier golf fundraiser for local veterans. The event has grown so much that Runyan is proud to award over $85,000 each year to those local veterans' organizations, with the COVID-affected event of 2020 still raising almost $70,000 – an impressive result and super effort of which Runyan and his team are very proud.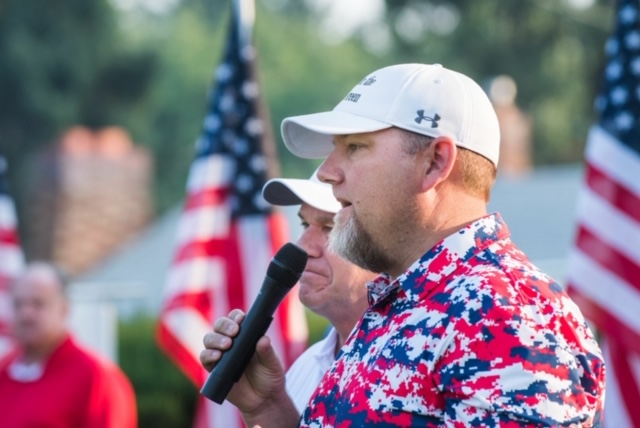 Being able to adapt during times of instability has enabled Runyan to organize and facilitate his annual tournament with success again this year. "We usually run the tournament during the second Friday and Saturday of August," Runyan stated. "We went a week later because we weren't sure if we were going to be able to do it," he added, highlighting just one of the hurdles that COVID presented in 2020. Also, there were no banquets this year, no pomp and circumstance, no big gathering – but there was golf – there was brotherhood – there was Runyan's consistent theme of paying it back, doing good for people who served our country, as he and so many of his own family members have done for over 160 years.