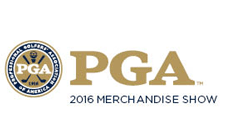 2016 PGA Merchandise Show
PGA Show Demo Day & Instructional Workshops
January 26, 2016
Orange County National Golf Center, Orlando, FL
PGA Show Days & Education Conference
January 27 – 29, 2016
Orange County Convention Center, Orlando, FL
We are thrilled to announce that registration for the 2016 PGA Merchandise Show Education Conference (January 26 – 29, 2016 in Orlando, FL) is now available.
Single Session, Single Day, and Full Education Conference pass pricing offers you the flexibility to attend sessions that matter most to your career and fit within your personal schedule. View the full schedule and pricing here>>
Register now to SAVE—purchase your PGA Show Education Conference Pass before December 14, 2015 to take advantage of discounted rates.
This is your opportunity to access leading instructors and learn the latest in teaching, technology, merchandising, and more. Session highlights include:
Profit Management in the Golf Industry: Dr. Cathy A. Enz, Ph.D Professor of Strategy at Cornell University
Shrinkage – What You Need to Know to Improve Profit: Tracy Moffatt, K&K Consulting, AGM Education Team
How to Achieve Your Career Aspirations – Key Factors and Skills Required: Michael Leemhuis, CMM, CCE, PGA, President, Ocean Reef Club; Christine Pooler, GM, CEO, Merion Golf Course; Jim James, Sr. Director, Club and Hospitality Operations, Augusta National Golf Club; Bill Hughes, GM TPC, Sawgrass
PURCHASE EDUCATION CONFERENCE PASSES HERE
REGISTER TO ATTEND PGA SHOW DEMO DAY & SHOW DAYS ONLY
We look forward to seeing you in Orlando! If you have any questions or need assistance registering, please contact me personally at ereed@reedexpo.com or 203-840-5699.
Elizabeth J. Reed
Senior Director of Industry Development
PGA Golf Exhibitions