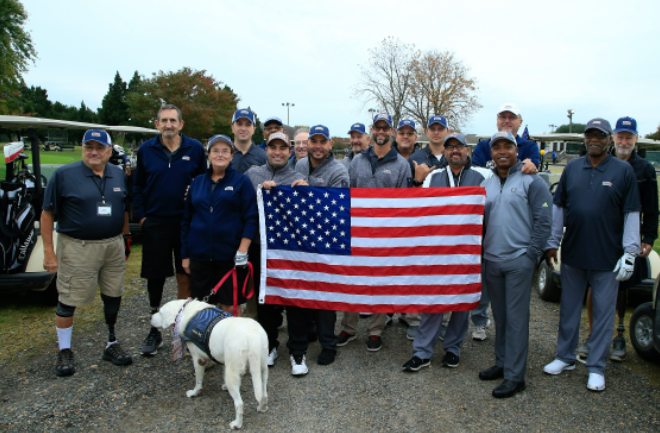 By Vinnie Manginelli, PGA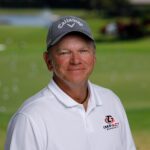 Paul Surniak splits his year between Colorado and Florida. He doesn't teach veterans via the PGA HOPE Program in Florida. "Though I do teach wounded soldiers down here, but it's just through my reputation." That's what involvement in PGA HOPE means to the PGA Professional – developing a reputation as caring, not just about the improvement of your students' golf skills, but about their health and general happiness in life.
PGA HOPE (Helping Our Patriots Everywhere) is the program put forth through PGA REACH that addresses the needs of veterans with disabilities. The program uses the game of golf to enhance the physical and mental well-being of the participants. It is a social program that brings individuals who have had relatable experiences together to enhance their emotional welfare. It is said that disabled veterans' involvement in PGA HOPE has saved many of them from the brink of depression, or worse.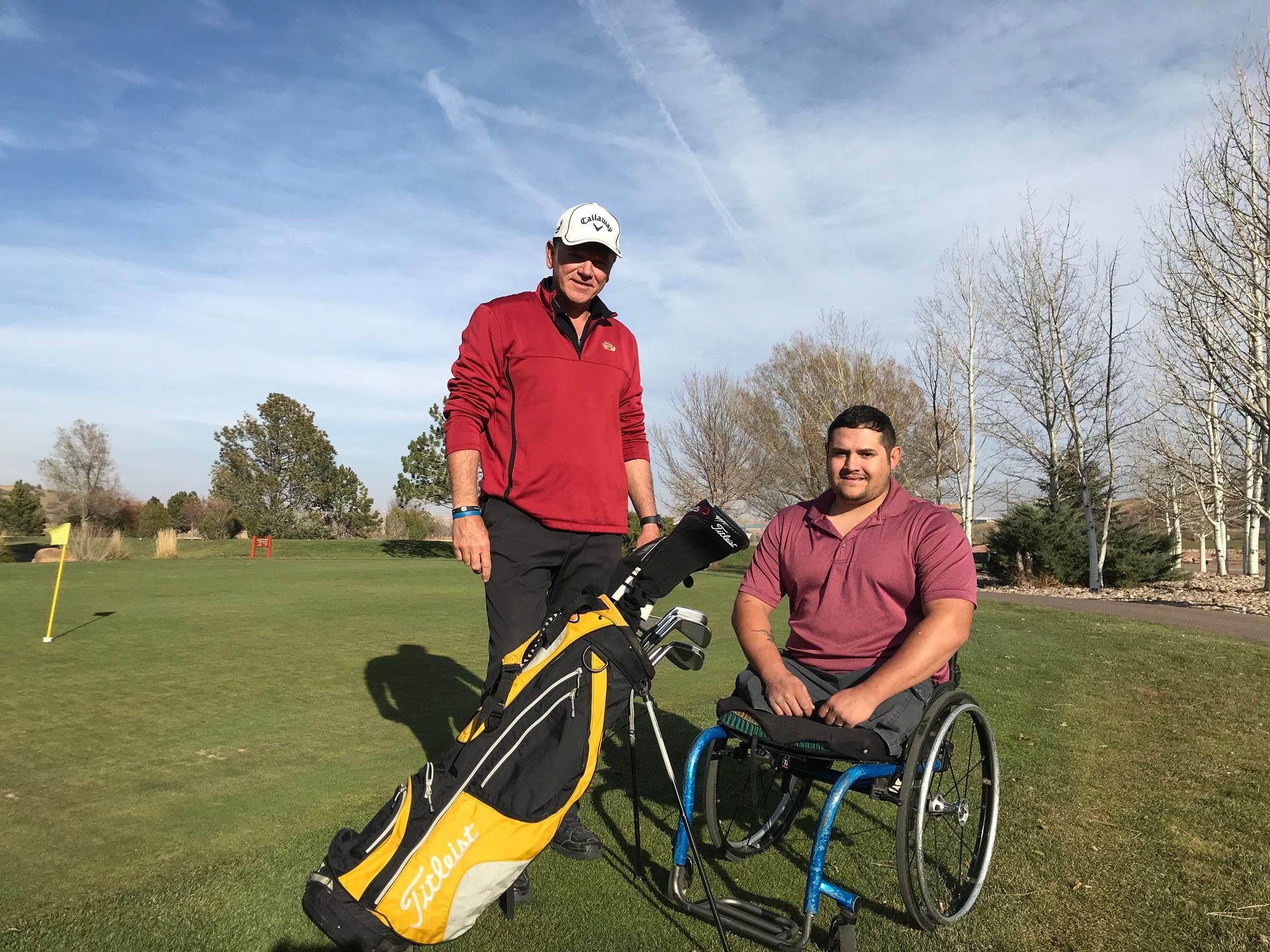 Surniak, the 2021 Colorado PGA Section Patriot Award recipient, is the PGA Director of Instruction at Cheyenne Shadows Golf Club at Fort Carson, Colorado. His efforts to facilitate programming for veterans dates back several years.
In 2015, CBS produced a TV special on PGA Reach and the PGA HOPE Program, highlighting the efforts in Colorado to teach disabled veterans how to play the game under some very challenging circumstances. It focused on his relationship with a very special veteran named Brandon Adam, who lost both legs in an IED explosion during his second tour of duty in Iraq.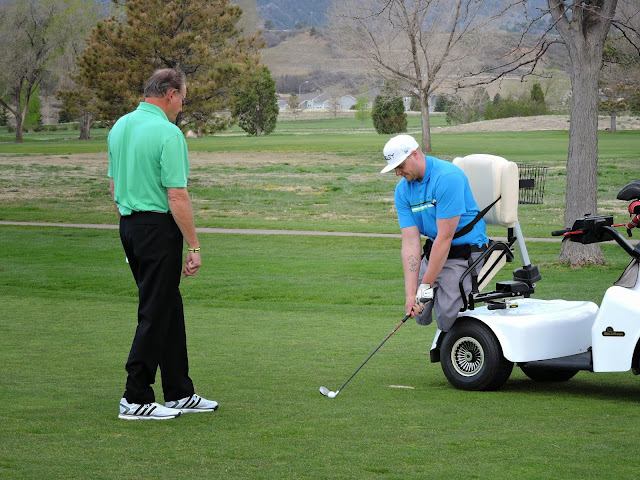 It was more than 15 years ago that Surniak started teaching at Fort Carson, and developed relationships with soldiers and veterans. He started learning about injuries and the mental impact that deployment has on their psyches. He soon understood the impact that he, as a golf instructor, could have on these individuals, by being a mentor in the game of golf and a friend, as well.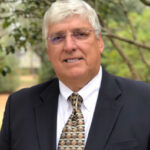 Back east, Perry Green, the 2019 Carolinas PGA Section Patriot Award recipient, is the PGA Director of Instruction at the Golf Club at Wescott Plantation, in Summerville, South Carolina. He has been instrumental in facilitating PGA HOPE programming for local Charleston veterans through what has become one of the largest PGA HOPE presences in the country. When we spoke for this piece, he was en route to a PGA HOPE Charleston fund-raising tournament.
The Charleston program started in 2015 with four veterans, and to say it's grown since then is an understatement. Green and his colleagues work with the local VA hospital to locate potential participants. As they attracted more veterans, they outgrew his facility and expanded throughout the Charleston area and the Carolinas PGA Section. They conducted adaptive training sessions for several neighboring facilities and expanded their PGA HOPE presence across multiple locations. He says once they reach 50 participants at one facility, logistically, they start considering further expansion.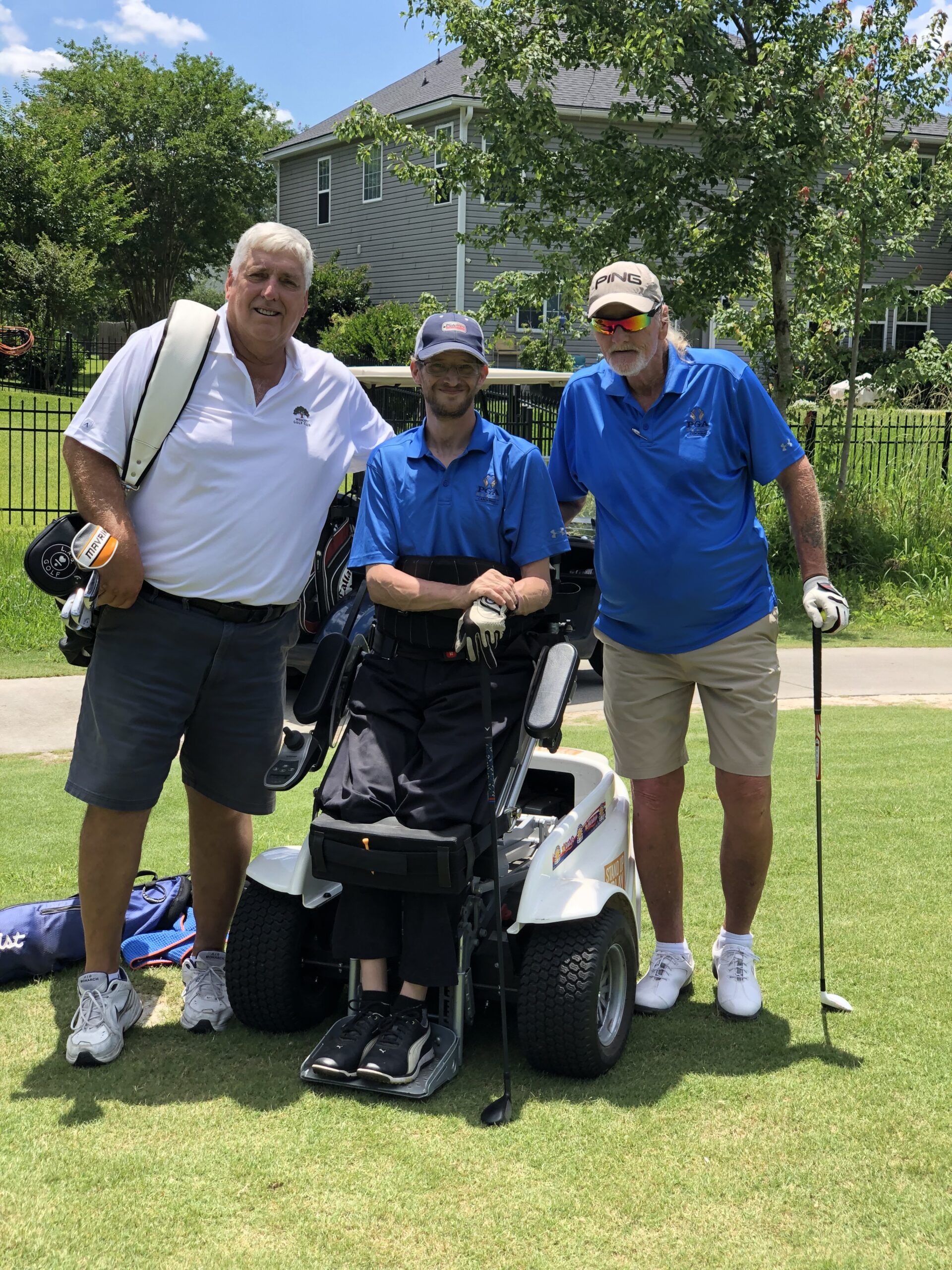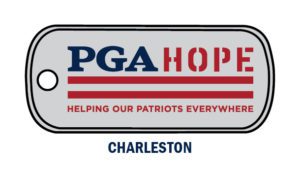 The tournament that Green had that day was a two-day event with major sponsorship from Hardee's Restaurants. Green had been teaching the granddaughter of a Hardee's executive who expressed interest in becoming involved in the PGA HOPE program, and that relationship has helped bring significant growth.
The first day of the two-day event welcomed many of the sponsors to play, with a lot of the veterans participating on the second day. More than $100,000 is raised through this event, and together Hardee's and PGA HOPE Charleston present a Paramobile golfer chair to a different recipient each year.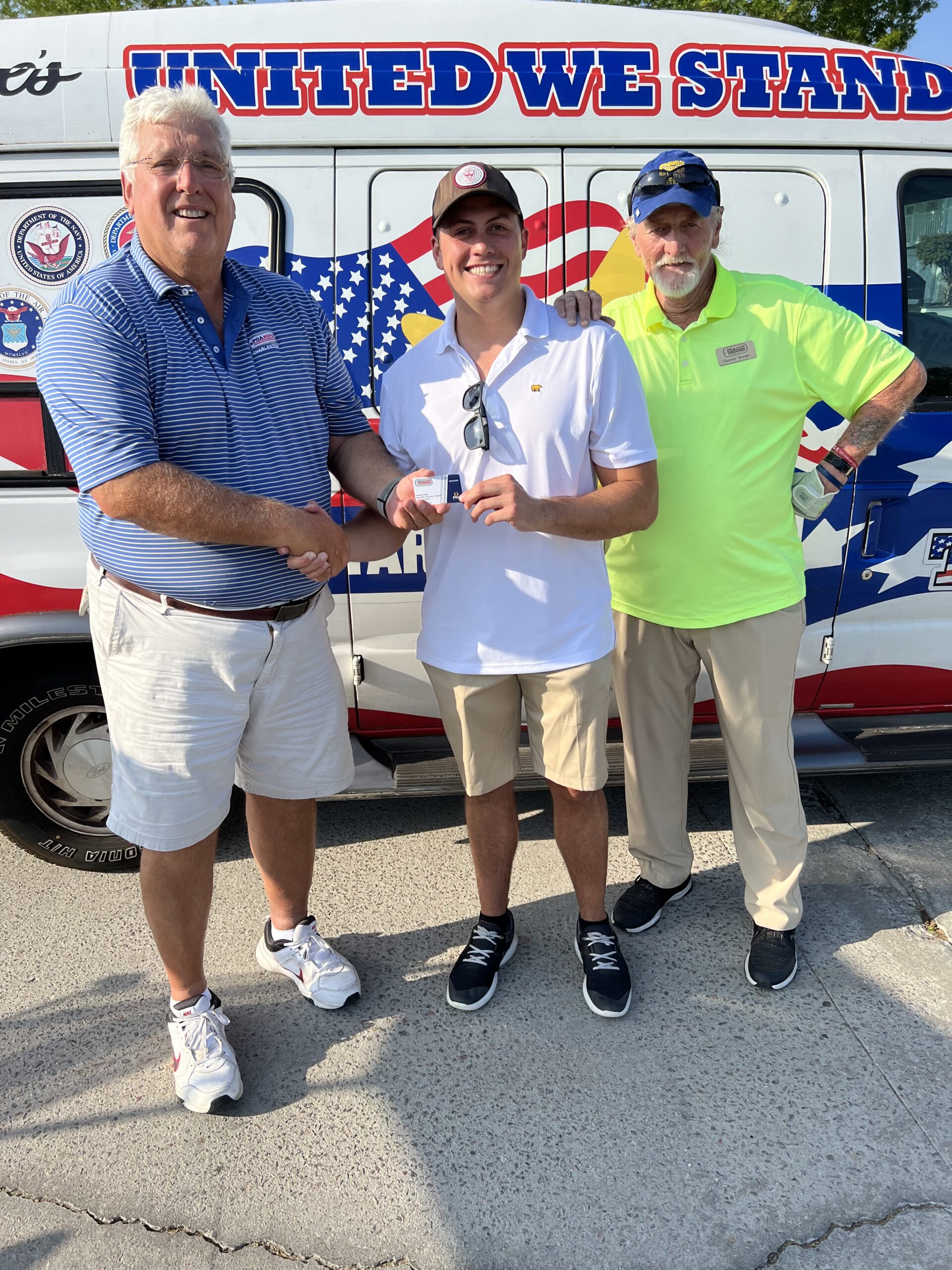 Growth experienced from 2015 to 2020 was halted briefly by COVID, but they picked up where they left off the following year, and have since doubled participation from 500 PGA HOPE students to 1,000. "As we have more individuals completing the program, they are telling their friends, and it has truly grown that way," Green stated. "Our veterans are our best form of advertisement. They like it and want to get others involved."
In addition to Green's efforts at Wescott, there are five other facilities and more than 40 area PGA members trained in adaptive golf who help with teaching in the program. With such success, a spinoff program has been formed called Peer Mentors, in which veterans who have gone through the PGA HOPE program come back and aid in the facilitation of additional sessions.

It's a similar story in Colorado, where Surniak will run four PGA HOPE programs this summer. Of course, with growing numbers of participants, additional coaches are needed. Surniak fills his program in 30 minutes once announcing dates and times. "We have five PGA Professionals on-site to help out as needed," he explains.
Surniak develops the program and shares his expertise on the game, as well as his increasing knowledge of adaptive golf programming, while the fundraising efforts are spearheaded by the Colorado PGA Section.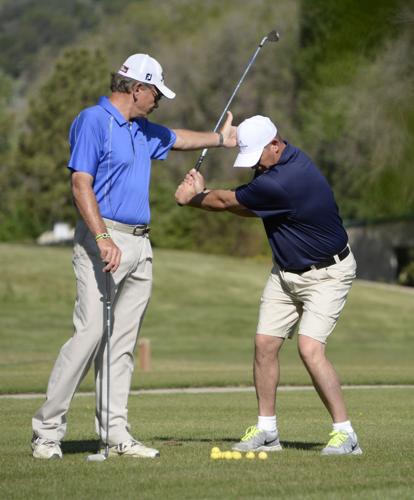 Surniak's program is structured each week and touches on all aspects of the game at each session. He'll highlight different shots around the green and perhaps focus on a different club for the full swing, as well. He also ensures time spent on the golf course, with equipment being supplied if participants don't have their own. They'll even enjoy a nine-hole scramble during the program's final session.
In Charleston, Perry Green says training takes place through PGA REACH national. He arranges for a trainer to come to a site for the one-day session, increasing the number of professionals who can go to multiple facilities in the area to engage veterans in this vital program.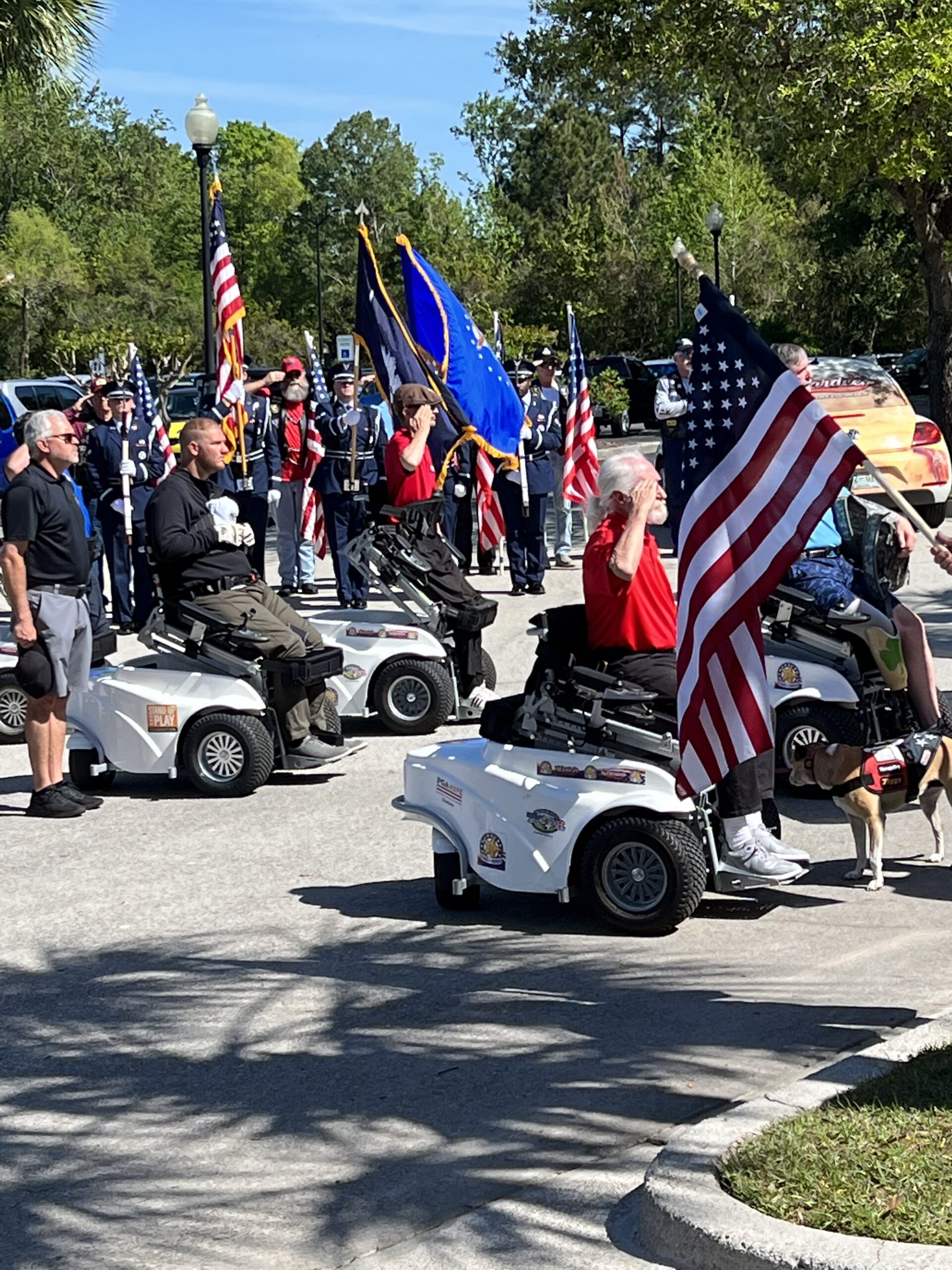 His program also includes coverage of all aspects of the game and a big play day during the final session. "When we're not in session, the peer mentors have become instrumental in creating playing groups to further engage veterans through golf," Green detailed. Upon graduation, veterans get a discount card that is good at participating courses, an added feature that keeps these heroes involved in the game and with each other, both relationships being life-changing for many.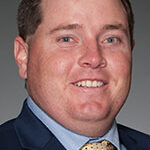 In upstate New York, Ryan McGinnis, the 2020 Central New York PGA Section Youth Player Development Award winner, is a PGA Assistant Professional at Turning Stone Resort Casino. "We started PGA HOPE in 2017," McGinnis details, "with 12 participants in a six-week class. When I came on board in 2018, I had a six-week fall session and had 40 participants."
McGinnis attributes such early success and substantial growth to his dedicated role in player development. "I was able to have those communications with local veterans' programs and develop the program quickly," he adds.
In 2019, McGinnis hosted four annual 6-week sessions, in which he had 70-80 participants per session – he would hold eight classes per session to ensure a coach to teacher ratio that fosters individual attention and improvement among the participants.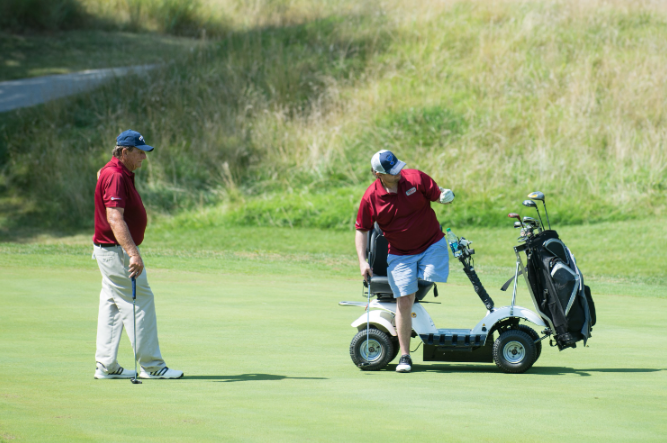 Turning Stone has an exemplary golf dome that they utilize and green grass facilities like a 9-hole course and also a par 3 course nearby, both Turning Stone properties. The par 3 course allows for a lot of short game instruction.
Some of the veterans are repeat participants who are talking up the program and bringing their friends to future sessions, adding to the substantial growth in the program. McGinnis also works with a local veterans' organization called Clear Path for Veterans to promote the opportunities available through PGA HOPE and the game of golf itself.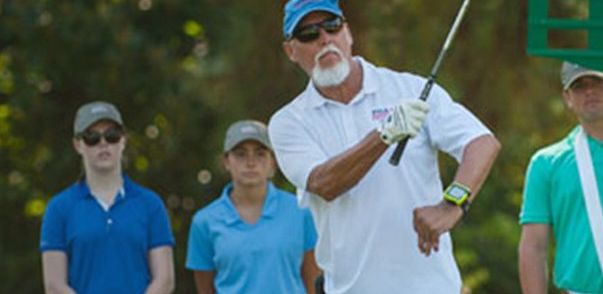 COVID stalled the progress, of course, with one fall session held in 2020 that welcomed 40 students split into classes of eight each. But it got back into gear in 2021 with four sessions of 80 veterans per session. That's 10 classes of eight veterans per class, demonstrating the great amount of time McGinnis devotes to the PGA HOPE mission.
The program McGinnis has going on right now has 120 veterans divided into ten classes of 12 students per class, truly monumental growth.
McGinnis implements games and contests into his on-course instruction to foster a team atmosphere among the group. He states that the impact of the program is "building back that sense of family within the military structure."
In fact, in one recent session, two veterans looked at each other and realized that they had been in the same unit in Vietnam and had lost touch over the many years since. This is what we mean when we say that PGA HOPE goes beyond golf.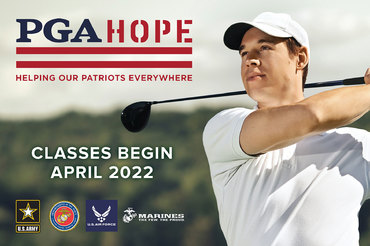 The veterans forge close connections among their new friends in PGA HOPE, as they can relate to the experiences that each has had through their time in the military. This is why PGA Professionals like Paul Surniak, Perry Green and Ryan McGinnis, as well as many others, work as hard as they do on their PGA HOPE programs, and get the buy-in of their facilities and neighboring professionals, as well – to impact the veterans in their area.
"We'll finish our efforts when we've touched all our veterans through PGA HOPE. That will be well over a million. We still have a way to go. We just have to manage our growth and let no one slip through the cracks," Perry Green concluded with optimism and promise.