By Brendon Elliott, PGA
Back in 2011, when my Little Linksters movement was in its early stages, I came up with an idea for something that I thought would be pretty cool. Before I get into that, I should let you know what our movement and goals were with Little Linksters.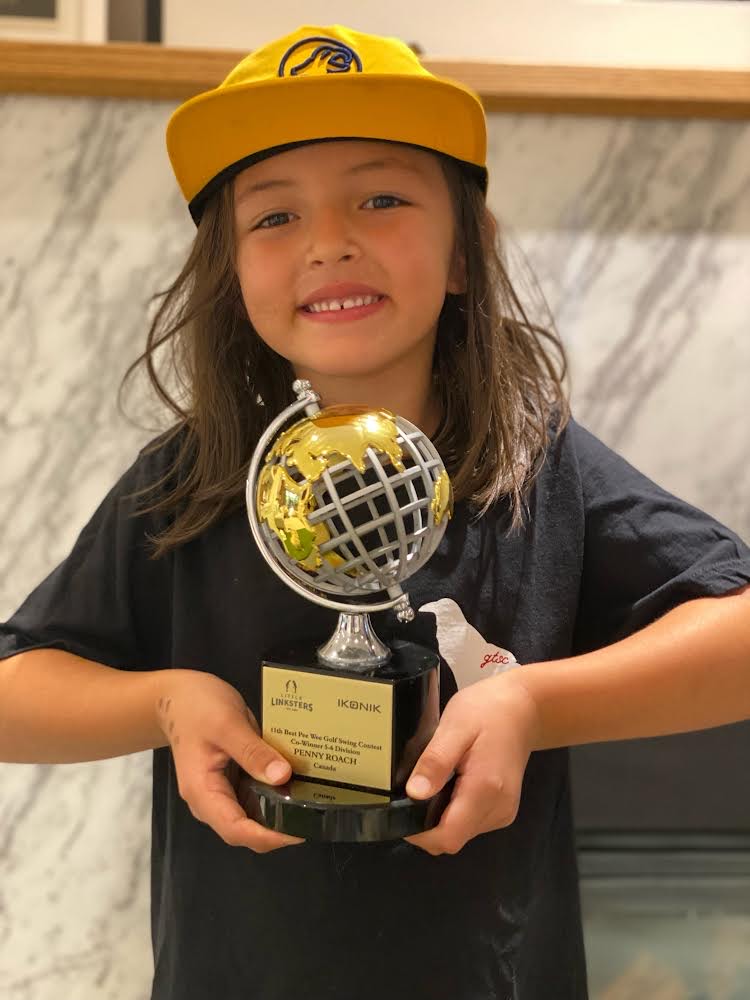 Simply put, it was the idea of getting kids started in the game at a far younger age than had been traditional in golf. We are talking ages 2, 3, 4 and up. Golf had traditionally been introduced to kids at ages 8, 9 or 10. In doing so, golf had not only been missing out on capturing the imagination of younger kids at a time when they are craving to explore and learn new things, but also fell woefully behind other sports like baseball and soccer that have pee wee programming.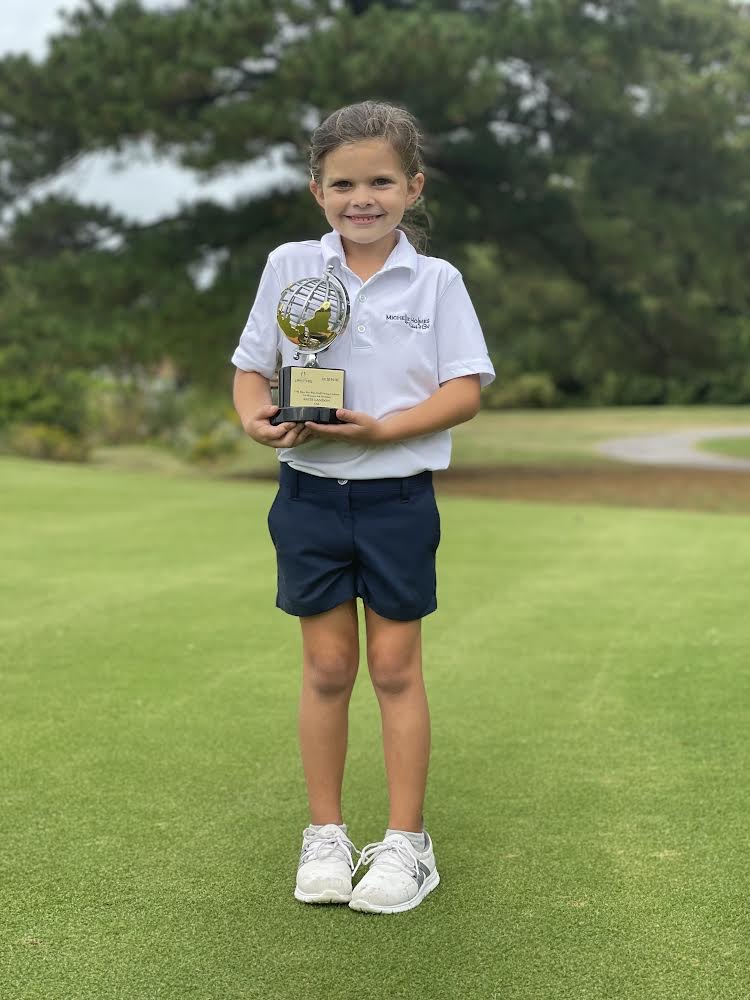 Now, I know the argument of the naysayers who exclaim, "That's too young to teach kids about golf. They are barely walking!" The fact is, and I knew this first-hand, that you can indeed teach kids about golf at these ages, just not in the traditional way. That in lies the problem. Some professionals did not want to make adjustments to how they conducted or envisioned what youth golf programming looked like. Luckily, through the efforts of PGA and LPGA Professionals, like Nicole Weller and Kate Tempesta, two pioneers in pee wee golf, this movement has grown over the last decade. Throw in the tremendous efforts of organizations like U.S. Kids Golf, and a few years back, The Littlest Golfer, and you are now finding golf clubs in the hands of the youngest of golfers.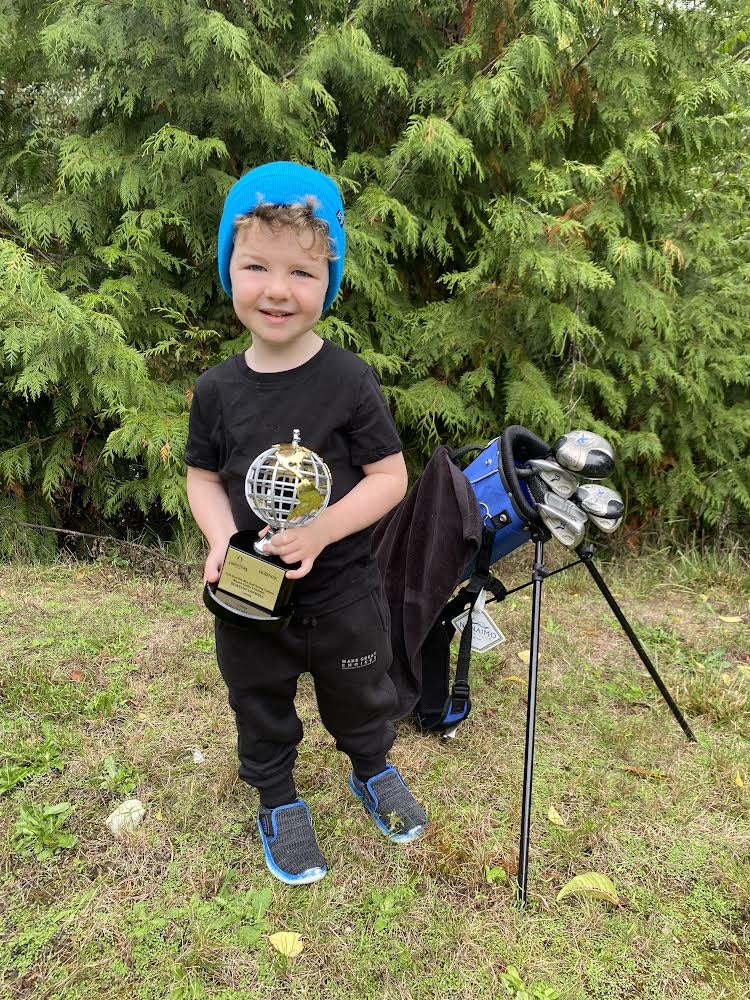 So, back to my idea from some 11 years ago. A partner of Little Linksters at that time was Mr. Kris Wilson, founder of The Littlest Golfer, a boutique youth golf apparel and equipment company. They have some super cool stuff! In talking with Kris, I suggested the idea of having a fun Best Swing Contest, where kids would submit videos of their golf swings and we would have golf industry celebrity judges rank them in different age categories. The premise of this was not so much the "competition" side of the idea, but a fun way to showcase the swings of the youngest golfers in the country.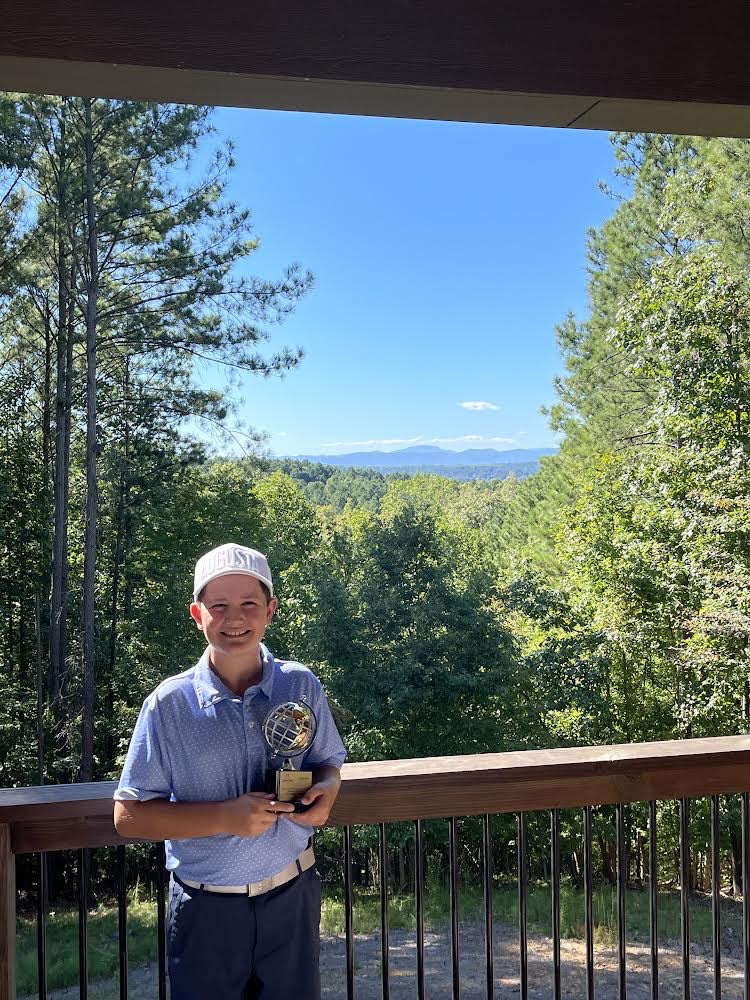 Age groups originally were under 3 years, 3-4 years, 5-6 years and 7-8 years old. Later in this journey, 9-10 and 11-12-year-old divisions were added. What started as a Best Pee Wee Golf Swing in America contest grew into the Best Pee Wee Golf Swing in North America contest, and then the Best Pee Wee Golf Swing in the World contest. It certainly has been a blast to see what I suspected was possible from the tiniest of golfers!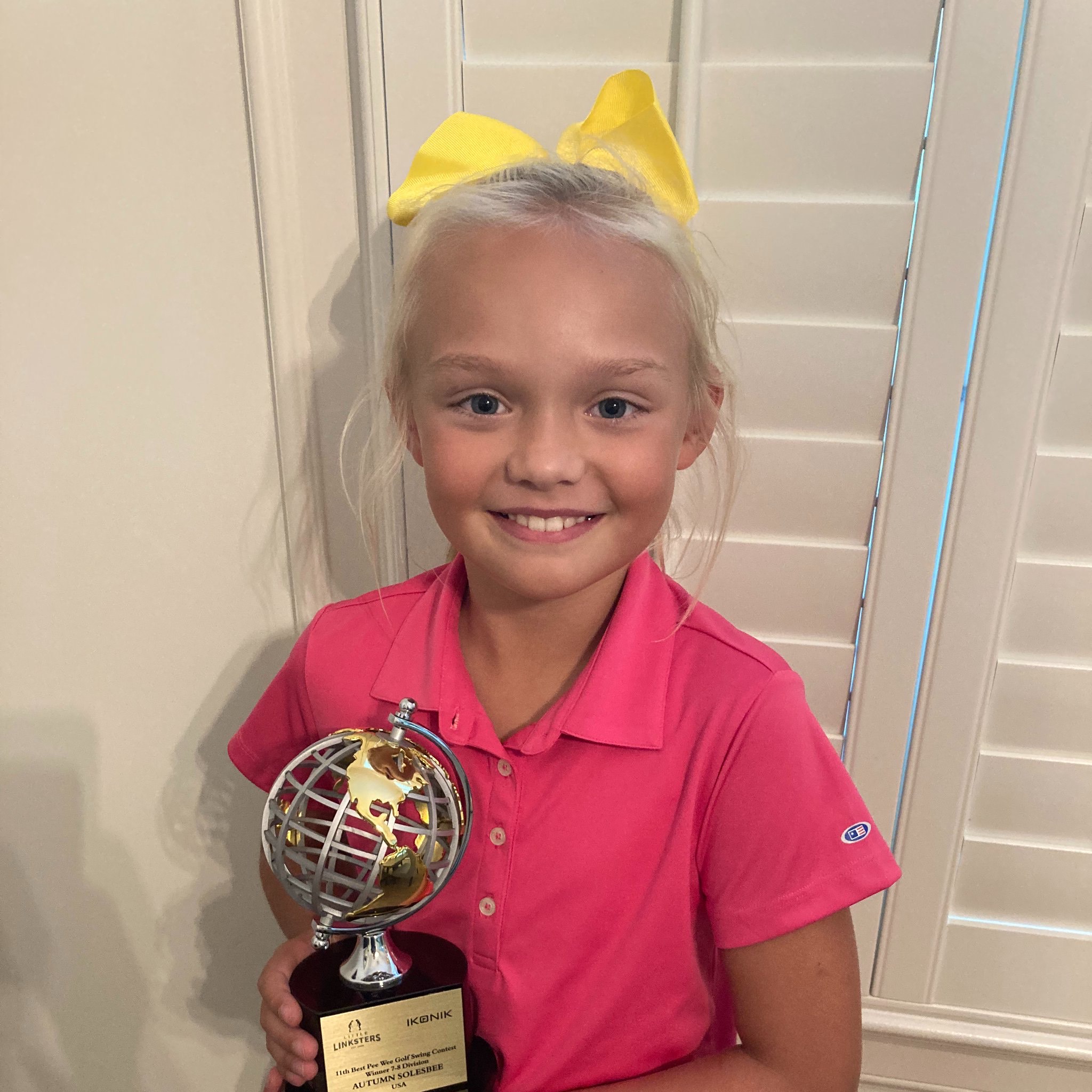 And what about the idea of golf industry celebrity judges? Well, have a peak at who has been on our panel over the years: Annika Sorenstam, Lexi Thompson, Paula Creamer, Brittany Lincicome, Gary Player, Jack Nicklaus, Keegan Bradley, Jordan Spieth, Lydia Ko, Brooke Henderson, Tony Jacklin, Andrew "Beef" Johnston, Michelle Wie West, Tommy Fleetwood, Inbee Park, Hank Haney, Jim McLean, David Leadbetter, Kelly Sheehan, Nicole Weller, Chuck Evans, Allen Wronowski, Mark Bradley, Michelle Holmes, Tom Reid, Zoe Allen, Jason Helman, Win McMurry, Holly Sonders, Frank Nobilo, Lauren Thompson and Charlie Rymer.
Over the past few years, we have had over 200 entries per year from more than two dozen countries. The premise of the contest is to celebrate golf amongst our youth, and to prove that kids under five, and even as young as two, can indeed play and love the game. While I do hear a few opinions that say this is not a good idea, the overwhelming majority of feedback is very supportive. Many say how much they enjoyed putting the video together with their son or daughter, while others tell how much their child loved seeing themselves online.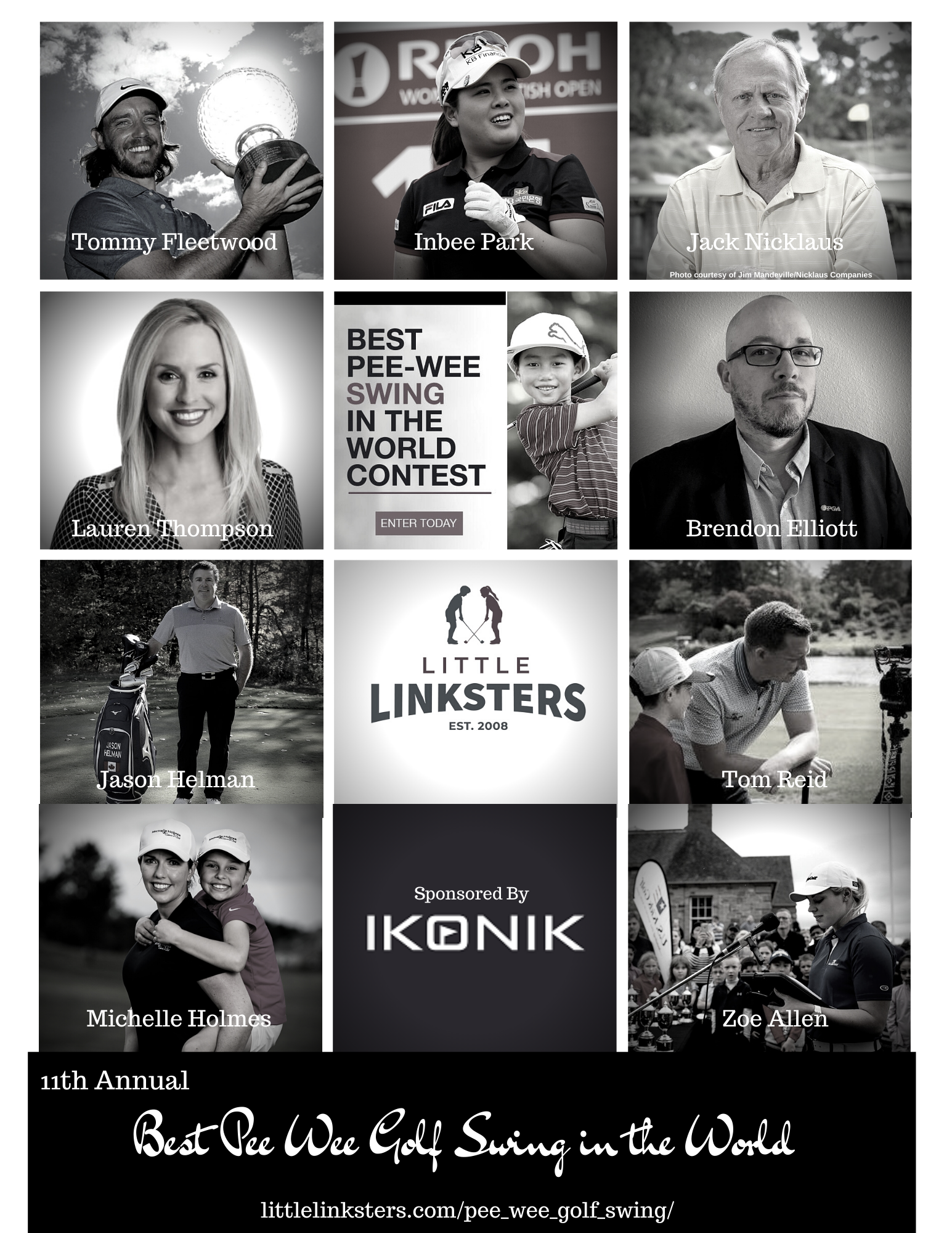 This out-of-the-box initiative is just one of many ways of engaging our youth golfers. The countless messages of encouragement over the years, and the opportunity to see winners from some of those early contests go on to big things as youth golfers in their teens, is something to be proud of. Until our 2022 contest, I wish all young golfers out there all the very best. Keep swinging and having a blast while doing it!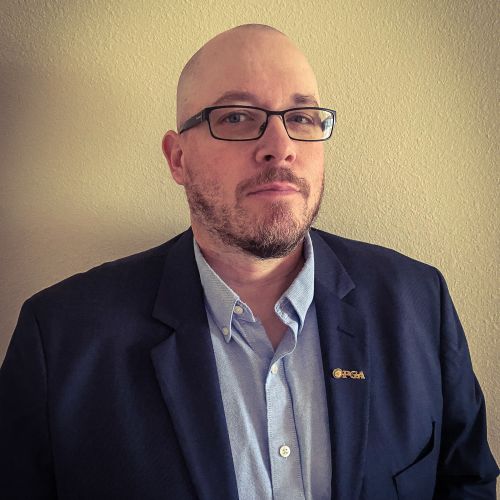 PGA Professional, Brendon Elliott, is a multiple award-winning coach and instructor based in Central Florida. Most notably, he was named the 2017 PGA National Youth Player Development Award winner. He specializes in working with junior golfers, as well as promoting best practices for running your golf business. Elliott is the founder of the Little Linksters Association for Junior Golf Development 501c3, as well as the Little Linksters Golf Academies.