By Garrett Johnston
Tony Finau had a career year on the PGA Tour in 2018. He had 11 top 10 finishes, which included T10 at the Masters, fifth at the U.S. Open and T9 at the Open Championship. His year culminated with a 2-1-0 overall record in his first Ryder Cup appearance (pictured). We recently sat down with Finau to discuss his practice habits and routines.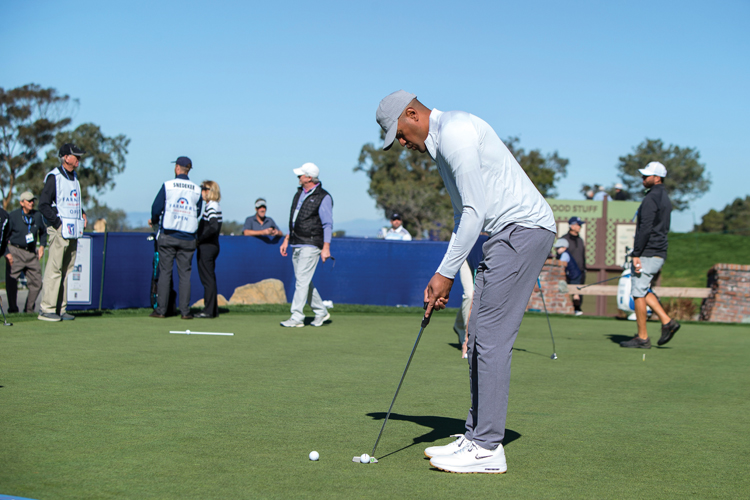 Golf Range Magazine: How much time do you spend warming up pre-round?
Finau: Usually I like to show up to the range about 50 minutes before my tee time. I'll hit balls for about 25 minutes. I'll chip for five to eight minutes. Putt for 10 minutes and then I'll be ready.
That's pretty standard for me. If I'm out there a little too long, it's not as effective.
I've never been a guy that hits balls for 45 minutes before I play. I want to conserve my energy for the round.
GR: Does that ever change?
Finau: It was different at the Masters last year, circumstances can change as it did for me (with the ankle injury) and I obviously had to change my mechanics a little with the swing I would use that week. So I needed to hit enough shots to feel confident in what I was doing.
For the most part, when I show up each week, if I don't feel ready to compete (and) I'm hitting a lot of balls before I play, that means that I haven't put the right work in before I got there that week. That's just my thing. It's more about being warm than it is about anything else for me.
GR: To get warm, as you say, what clubs do you hit?
Finau: I always hit the same clubs. Really that's from watching Tiger and the clubs he hits. I hit all my wedges, 60, 56, 50 and PW, then 8 iron, 4 iron, 3 iron, 3 wood and driver.
Then after my driver, I'll imagine I'm on the golf course and play my first two holes…and I'll hit shots for those holes until I hit them well.
By the time I get to the tee for my round, I've already played the holes and executed the shots. I learned from watching how Tiger does it, and obviously who else better to mimic than somebody like him?
GR: Exactly, it's Tiger. What would you advise amateur golfers do in practice?
Finau: I think golfers can definitely get caught up in overthinking shots and overthinking practice. Most of amateurs know their game and know what to go to when they're not playing well. But practice is about being consistent, so deliberate practice is consistent. I think consistent practice creates consistent results.