BY: Peter Pappas
At age 23, Justin Thomas is part of a core group of young guns on the PGA Tour. It should be known that his position there and his growing popularity has more to do with his on course performance than it does with his #SB2k16 squad of Jordan Spieth, Rickie Fowler and Smylie Kaufmann. In other words, he's earned his place out there on tour and isn't just cool by association.
Thomas stands at 5-foot-10 and weights in a 145 pounds, but even with his modest frame ranks inside the top 30 in Driving Distance on the PGA Tour (he is currently ranked 27th with an average of 299.1 yards).
The University of Alabama product spends a substantial amount of time on the range grooming his powerful swing. By his own accord, it's less about the technical aspects and more about creating at repeatable feel, developing comfort and a focus on his setup.
His father, Mike, a PGA Professional and his lifetime coach, engrained many of the elements of Thomas' practice style. As you read this story, consider ways you can incorporate some of these methods with your students, particularly if they're talented and of the Millennial generation.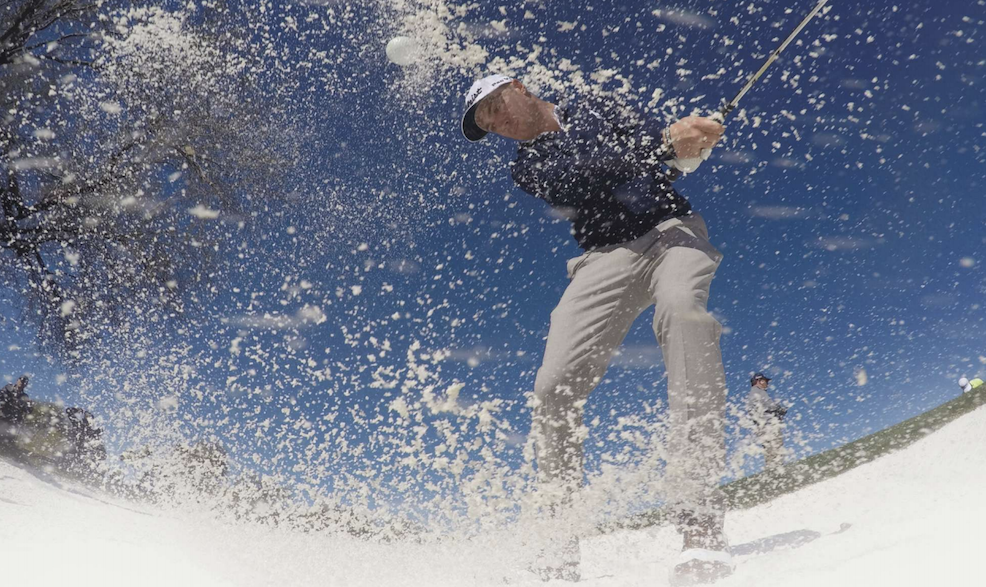 Feel and Fundamentals
As we've established, Thomas is not a technical player and relies more on feel. But fundamentals have always been a strong focus for he and his father. "Setup, plane and path are things my dad and I work on," Justin says. "Most of my thoughts are on making sure I'm setup correctly."
Mike played on the PGA Tour, as did his father, Paul, who played in the 1962 U.S. Open at Oakmont. With such a pedigree, it's no wonder that Justin has made an impact on the PGA Tour in only his second season – tallying one win and 11 top 10 finishes.
The coaching relationship isn't the overbearing father-son dynamic we're accustomed to hearing about. Contrarily, Justin was never pushed, rushed or overwhelmed with technical aspects or details of the swing. "When he asks, I answer," Mike says. "I might suggest things, but I pretty much leave it up to him."
Leaving it up to Justin means range sessions that are fun and competitive. "I discovered shots I didn't even know I had," he says, referring to times on the range when he is practicing with friends or fellow tour players. Things like closest-to-the-hole chip contests and other competitive practices can be traced directly to the early guidance he received from his dad.
"In the early years Justin was always riding around with me," Mike remembers. "He always wanted to hit the ball, and I was just making sure it was a fun time every time we went out."
The young Thomas combines a practical approach with competition and enjoyment to get the most out of his range time. It allows him to refine existing skills, learn new ones and, most importantly, make them usable and durable when transferred to the course.
Simulating Competitive Aspects on the Range
When Thomas is on the range he's not just hitting golf balls, he's hitting golf shots. "It's important for me to stay in a tournament frame of mind on the range, because that's what I do day in and day out," he says.
So Thomas visualizes what he wants to accomplish with each practice shot before he hits it. Furthermore, the type of shots he practices are tailored towards the kinds he expects to hit that given week on tour.
"If I'm hitting a lot of 3-woods off the tee at a tournament, I'll hit a lot of them during practice," Thomas describes. "But if I won't be hitting many (during a tournament), then I might not practice with the 3-wood at all."
While Thomas may not practice with every club in his bag during a given week, one area of practice he always concentrates on is his wedge game. "These are the scoring clubs. So mostly every week I try to focus on my short game because no matter where you are, or what the venue is, if you're not chipping and pitching well, you won't play well," he says.
Thomas tries to mimic yardages he'll see on the course that week while practicing wedge shots on the range. For him, it also entails hitting different kinds of shots with the same club – manipulating trajectory and spin – because every wedge into a green isn't going to be the same.