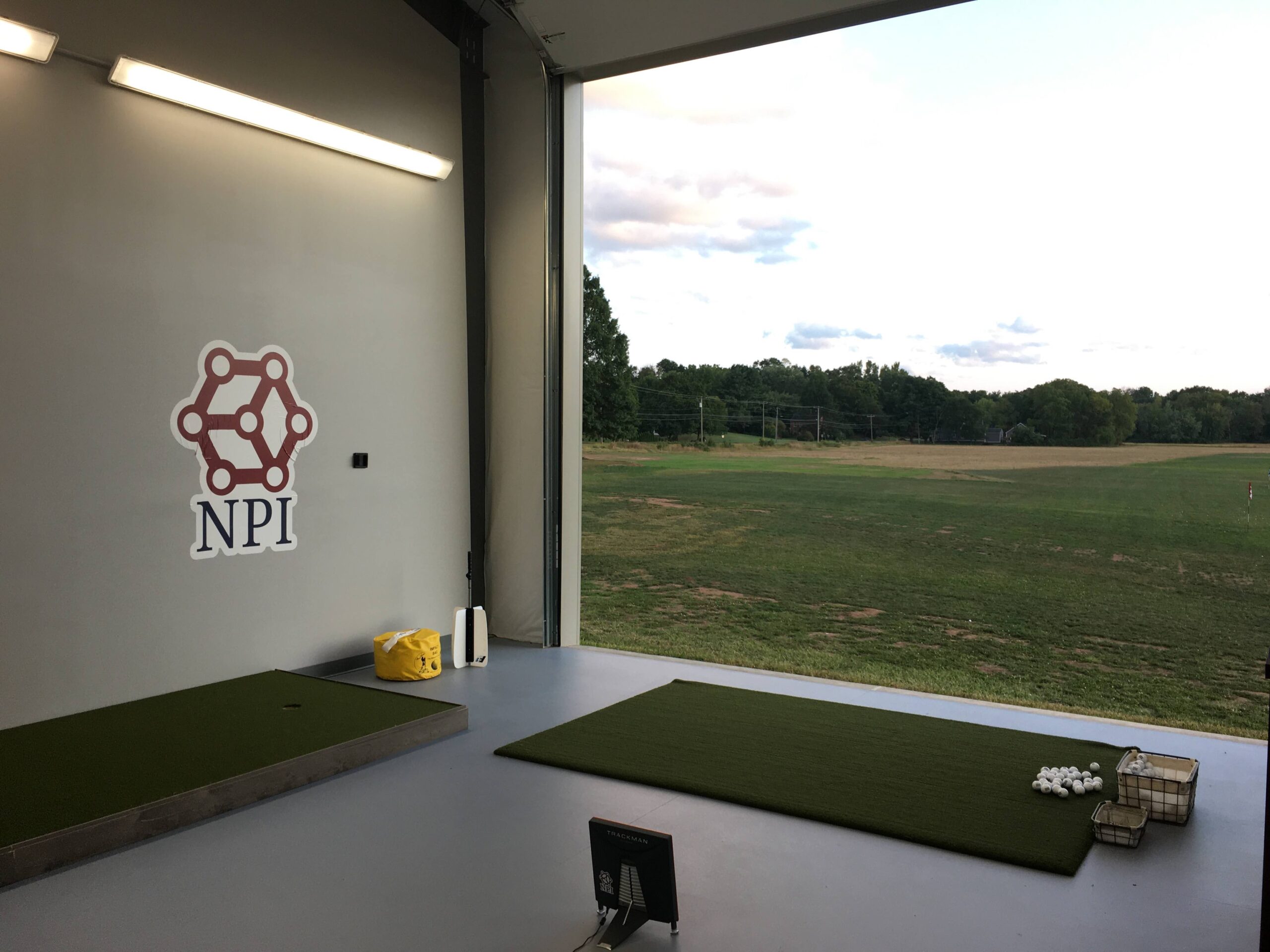 By Vinnie Manginelli, PGA
As golf enjoys one of its best periods in years, there are many great coaches and instructors available to mentor students and teach them the finer points of the game. Some are located at stand-alone practice ranges – others at public, private, and resort golf courses. Many of these coaches offer the best of both worlds – and in the case of the Northeast Performance Institute (NPI), they offer so much more.
Owned and operated by PGA Professional, Peter Egazarian, the 2017 Northeastern New York PGA Section Player Development Award recipient, NPI opened its doors in two locations in November of 2019. Though affected by the COVID-19 pandemic, as all facilities have been, Egazarian has already doubled his business's presence by adding two more locations in 2020.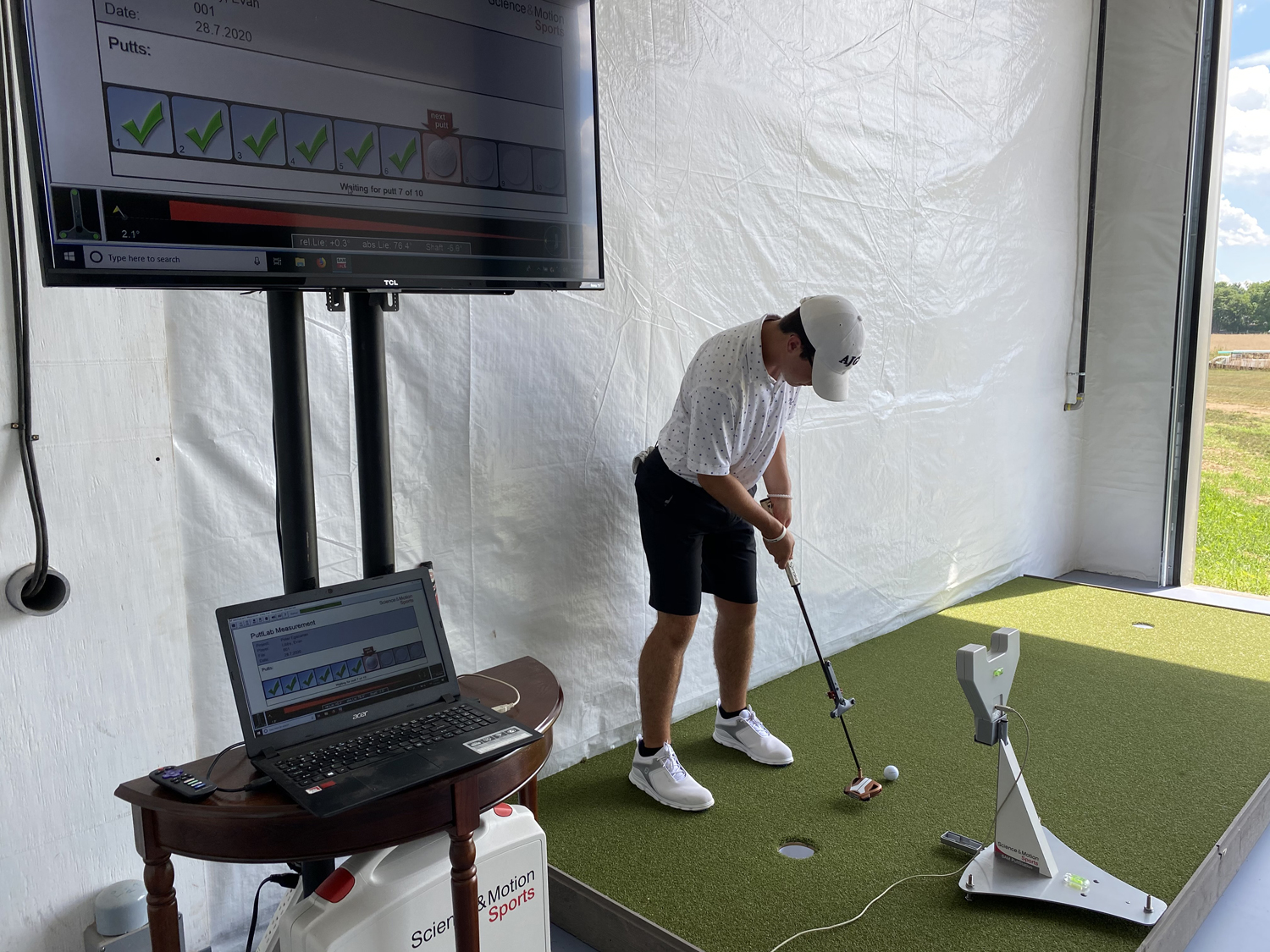 Now, with four locations in the state of Connecticut, and a team of eight golf professionals, a performance and resilience mental coach, and a doctor of physical therapy, the instruction provided and programs offered at NPI serve the entire player, focusing on the full package to not only ensure a better golf swing, but a more efficient mental game and an overall healthier individual. They are equipped to help students understand their mindset and move better, aiding players in overcoming adversity through their thought process and not solely through technique.
Northeast Performance Institute opened in Southington, Connecticut and Keney Park Golf Course in the state's capital of Hartford one year ago. The Southington location is a double-decker driving range with 66 Toptracer stations, a putting green and short game area, and an indoor teaching studio. "We have plenty of covered space if it happens to rain," Egazarian commented. Keney Park is an 18-hole public course with a driving range, putting green, and short game area. Egazarian highlighted the great relationship his staff has with the team at Keney Park.

As most PGA Professionals will attest, the relationships forged through business and a common mission to grow the game are what drive most successful collaborations and partnerships. One such relationship is the one Egazarian maintains with Chris Cote's Golf Shop, owner of the facility in Southington. Chris Cote's Golf Shop is a Top 50 Club fitter in North America and was looking for someone to partner with on the instruction side. "They do the club fitting and we do the instruction. We work very well together," Egazarian added.
Amid the Covid-19 pandemic, Egazarian added another Chris Cote's Golf Shop facility to his list of locations, this one in Portland, Connecticut. Portland, a public range with 25 Toptracer stations, has three 500 square foot coaching studios, each with Trackman 4 technology. Similar to its location in Southington, the Portland location is all about fun and engagement, with music playing and a jovial atmosphere built into the experience.

NPI also added a second public course in Hartford – Goodwin Park. "We now serve both public courses for the city of Hartford," Egazarian boasted. NPI uses the large driving range and putting green and has access to the 27-hole golf course as well to teach students course management and address specific situations they may encounter during a round.

"Our business is to help people and bring services and coaching [that are usually only available to the elite player] to everybody. That's really the motivation," Egazarian says. With a mission in mind and a passion for the game, Egazarian now has the business structure in place to touch a vast number of golfers of varying ages and skill levels. And to that point, he has compiled a world-class team of professionals to satisfy his mission and achieve NPI's goals as a whole.
"I've brought in all of the best the people first, and the best golf coaches, people who are very passionate about golf coaching and helping people, and we're providing an opportunity to be part of a really comprehensive player development experience," Egazarian stated.
Ron Beck is the Director of Golf Coaching. Beck, a Connecticut PGA Hall of Fame member was a mentor of Egazarian's when the NPI owner/operator worked for Beck at Fox Hopyard Golf Club right out of college.
Dennis Coscina, another Connecticut PGA Hall of Fame member, also brings decades of knowledge and expertise, rearing students through the basics of the game to a level of play that not only lowers their scores but increases their enjoyment, adding to the growth of the game through increased play and lessons taken, club participation and golf retail sales.
In addition, NPI's teaching staff includes Ryan Quinn in Portland – Quinn has been nominated several times for Connecticut PGA Teacher of the Year, and Ian Marshall, the PGA Director of Golf Coaching at NPI Southington – Marshall was recently named 2020 Connecticut PGA Golf Professional of the Year and serves on the PGA of America Board of Directors for District 1, which includes New England and Northeastern New York.
"Evan Lambert comes from Hartford Golf Club – he's at Keney Park right now. He's doing great things with junior golfers from three years old up to twelve or thirteen years old. He's a star and does a great job," Egazarian pointed out. "Then there's Kyle Gallo, who's one of the best players in Connecticut history, if not New England history. He's working with a lot of the competitive juniors and competitive adults, and also a lot of other players." Egazarian also lauded Mike Garcia's efforts with junior golf and Operation 36, running after school programs at Goodwin Park for students from three to eighteen years of age.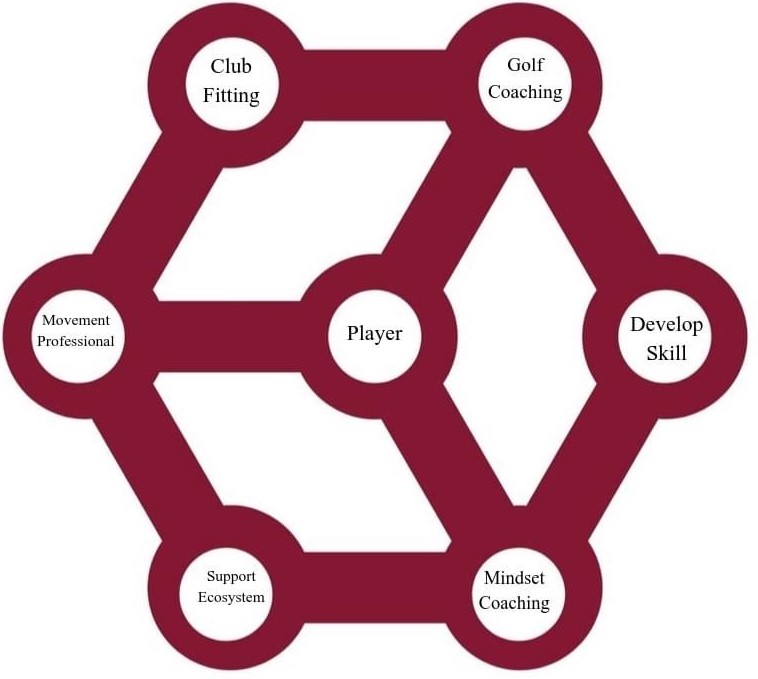 NPI guides students on a lifelong pathway of golf, educating students on the movement coaching side with Doctor of Physical Therapy, Jennifer Fritts, and mindset coaching with Katrina Steady, a performance and resilience mental coach – it is extremely comprehensive.
"We worked hard as a team [during COVID]. That's the strength of this entire organization. The team that I've been able to put in place. With such great professionals and great golf minds and great business minds. We were shut down as a company for eight weeks but we spent that time meeting as a group on Zoom. We'd meet on a Tuesday and a Friday. On Tuesday we'd say this is what we can do this week to be productive. We got back together on Friday to discuss what were we able to do."
When asked about his competition, Egazarian was complimentary and confident. "There are a lot of people in our area doing great things from the player development side. We just have a clear pathway for youth and adults and we're integrating a lot of technology into it as well."