By Vinnie Manginelli, PGA
Ever since social distancing entered the global vernacular a few months ago, golf facilities have been obliged to rewrite some of their operating guidelines and procedures. Whether reducing driving range capacity or limiting the number of golfers permitted on the practice putting green at one time, golf courses and stand-alone driving ranges have done they're part to keep golfers secure while ensuring a healthy work environment for their employees.
At the legendary Firestone Country Club, Tommy Moore is the new PGA Director of Golf. Moore has added his personal touch and expertise to the already-stellar operation at Firestone. He has implemented weekly video communication with members and has established a social media presence that allows him to share his knowledge and experience.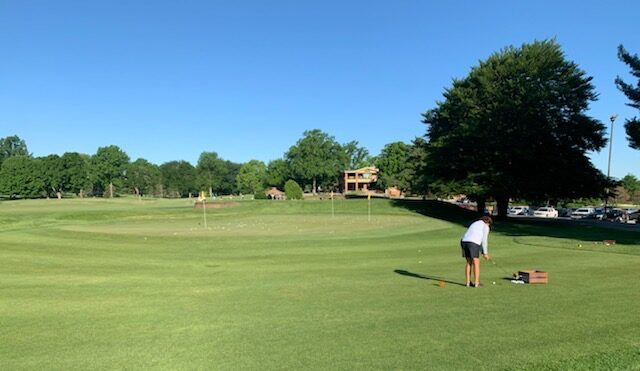 One of the changes he implemented has become a favorite among his members, and it was initially considered in response to the COVID-19 protocols and measures required to reopen practice facilities in Ohio. In addition to various driving range and practice putting green protocols put in place, Moore established three hitting stations on the club's short game practice area. There is one just off the green, one a flop shot out of the rough, and one further away, about 55-60 feet from the putting surface. The three hitting stations, as well as the greenside bunker, will help members improve their games.
With social distancing being the primary contributing factor in reducing the spread of the COVID-19 coronavirus, Moore understood that such a structure would ensure a secure practice environment for members. What he did not anticipate, however, is the stellar feedback he would receive in response to the move. Tee markers were placed in three areas about 40 feet apart, allowing for everything from short chip shots to longer pitches. With the expansive green and three hole locations, members suddenly enjoyed increased focus in their practice and warm-up, hitting from specific areas, shots that would mirror those they may face on the course, rather than randomly from spots throughout the practice space. Moore advises members to save 15-20 minutes before each round to hit three or four chips from each of the hitting stations and a few shots from the bunker as well, always stressing the importance of a proficient short game on their scores and handicap.

Commenting on the busy practice facilities that Firestone members enjoy, Moore said, "It's [the short game area] right off our driving range and putting green – so it's all centrally located. You can hit all three locations within a hundred yards of each other." These practice facilities were shut down even when Firestone's three 18-hole courses remained open, and in order to reopen them, special measures stipulated by the Board of Health had to be implemented. "When I opened the short game area, I thought to myself, people are just going to hit from wherever they want," Moore added. In an effort to deal with that issue, Moore approached his superintendent with his idea, and the rest is history, as they say.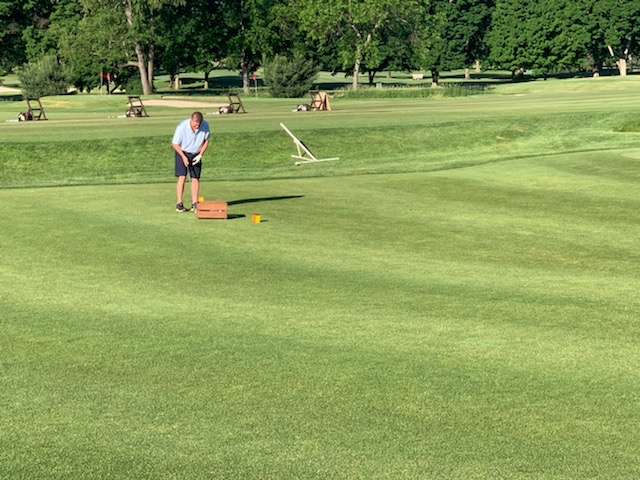 "We're keeping it all year, no matter what happens, if they lift all the restrictions or whatever," Moore commented. He introduced the changes in a recent video put out to members, and as mentioned earlier, it has been a hit at the club.
It has certainly been a team effort, as Range Supervisor, Ronnie Ray ensures things run smoothly and efficiently. In addition to currying favor with a new membership that he strives to please every day, Moore has gotten positive feedback from his Director of Agronomy, Larry Napora, who highlighted the ease at which he now enjoys treating the practice area. With balls being struck from only a few specific areas, filling divots and required daily maintenance are easier than ever.