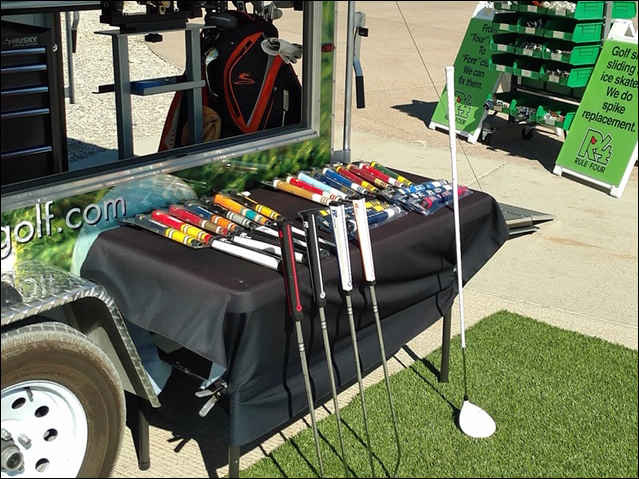 By Vinnie Manginelli, PGA
With the many entertainment options available in Las Vegas, golf remains one of the most popular. Located less than a half-hour from the famous Las Vegas Strip are three 18-hole Pete Dye designs that welcome tourists from all over the world, as well as a national clientele and locals from just a few miles away. At Las Vegas Paiute Golf Resort, Tom Fischer has been the PGA Director of Golf for almost a decade, and he is proud of the player development programs they offer, the diverse membership plans available, and the exemplary experience they provide every golfer who walks through their doors. The facility boasts a huge award-winning pro shop, one of the largest in Nevada, offering premier clothing and state-of-the-art equipment from the biggest names in the business.

These are a few of the many reasons why Las Vegas Paiute Golf Resort is a destination location for golfers worldwide. But, one of the biggest surprises that new patrons encounter when they arrive on the property is centrally located between the facility's two practice ranges and its three courses. There sits the custom-designed trailer of Ryan Kankelborg, a professional clubfitter who rolls up each weekend morning, as well as on holidays and for various special events.
"Rule Fore Golf", aptly named after Rule 4 of the USGA's Rules of Golf – "The Player's Equipment", is Kankelborg's mobile club repair business that has been serving the members and guests of Las Vegas Paiute Golf Resort for almost three years. It was shortly prior to this time that Kankelborg pitched the idea, asking Fischer, "What do you think?". The PGA Director of Golf, always seeking new and creative services and amenities to provide his clientele, was on board from the start.

Kankelborg offers such services as regripping, loft and lie adjustments, re-shafting, cut downs, ferrule turning, and even golf shoe re-spiking. "Anything that your run of the mill, brick and mortar store can do, I can do," he stated. Kankelborg is cautious, however, about treating the face of a golfer's clubs, like sharpening grooves. "It takes one slip, and I'm buying a new club," he lamented.
When asked how he advertises the business, his response was simply, "You know what, I haven't, I haven't at all." Kankelborg expressed appreciation for the relationship he has with the team at Paiute, highlighting the vast number of golfers that the facility hosts on weekends and holidays. "It's all about getting in front of people," he remarked. Kankelborg tried going to a few other local 18-hole courses, who would tout the 125 players on their tee sheet – Paiute has three times that figure.

Fischer sees the value that Kankelborg brings, stating, "We wanted the consistency of [the service being available] every weekend." His customers and members have come to trust that Kankelborg will be there on Saturday and Sunday to rectify any issues they have with their clubs. "That's worked out well. He's got regular customers now. They know him by name." Some have even called Fischer asking how to reach Kankelborg during the COVID-19 closure.
During more normal days than we're currently experiencing, customers bring their clubs to the trailer, where they receive a ticket that they pay in the golf shop. They will present the receipt to Kankelborg when the job is completed. "They make money (speaking of the facility). I make money. Everybody's happy," the innovative clubfitter commented. He sees the portion that goes to the facility as rental for the space and access to three hundred customers a day. He has exclusivity on the endeavor and Fischer is happy to have him there, as it provides a unique service to his players, and took some work off his plate as well.

The set-up location is the key, as there was a time when the trailer was a good distance from the pro shop, posing an inconvenience to the customer. Now Kankelborg's mobile club repair studio is twenty feet from the entrance, and the proximity to the range brings those golfers who are practicing, and sometimes tinkering with clubs to his trailer. Though 80 percent of his business is re-gripping, he does get usual requests for the other services he provides as well.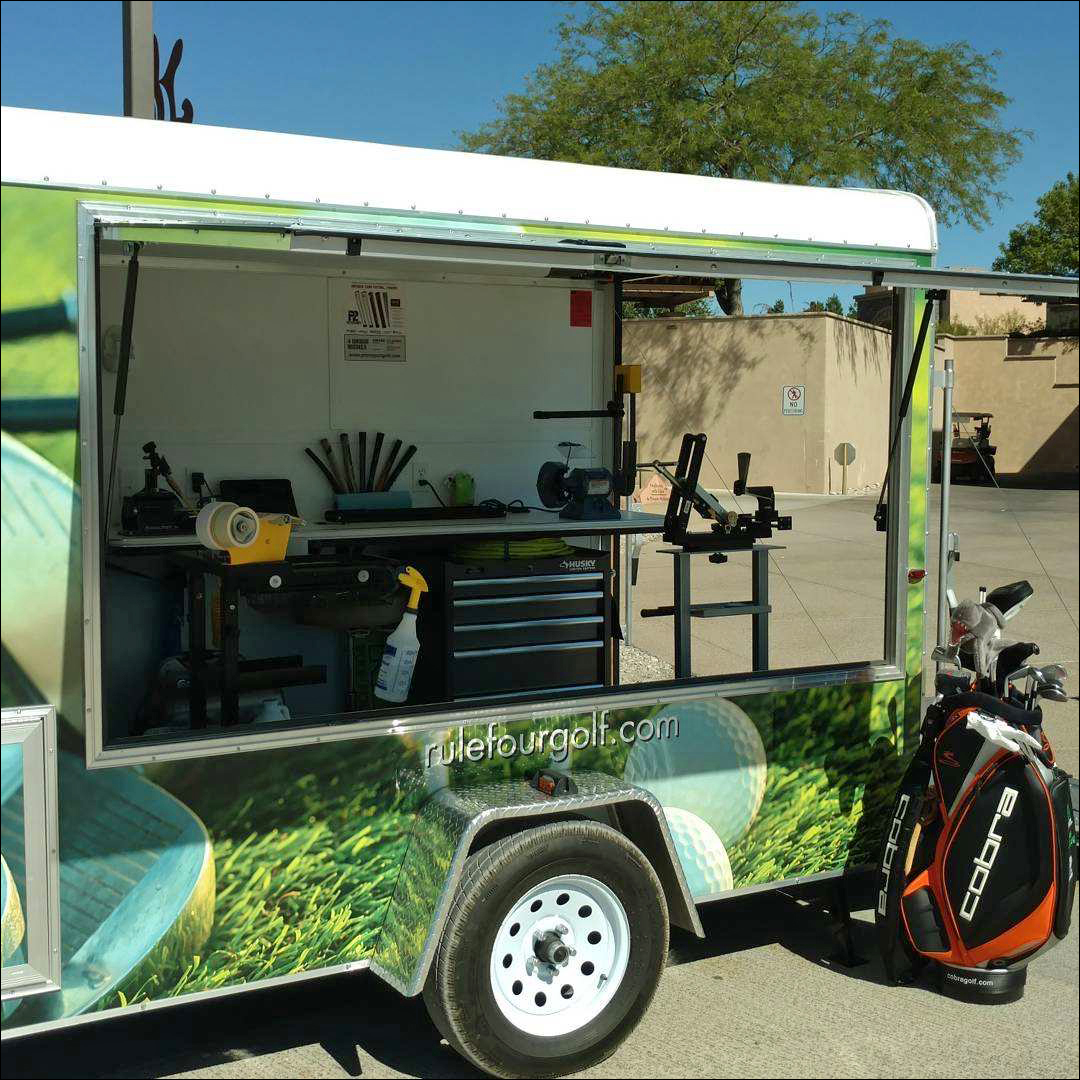 Spring and fall are usually the busiest times of year at Las Vegas Paiute Golf Resort. This spring will render unfortunate results, as it will for all facilities that have been forced to close their doors during the current health crisis. Fischer anticipates a busier summer than usual, if the COVID-19 closures are lifted within a reasonable period of time. Hopefully, for the sake of Fischer and Kankelborg's businesses, that will be the case. We can only hope that's the theme nationwide as well.