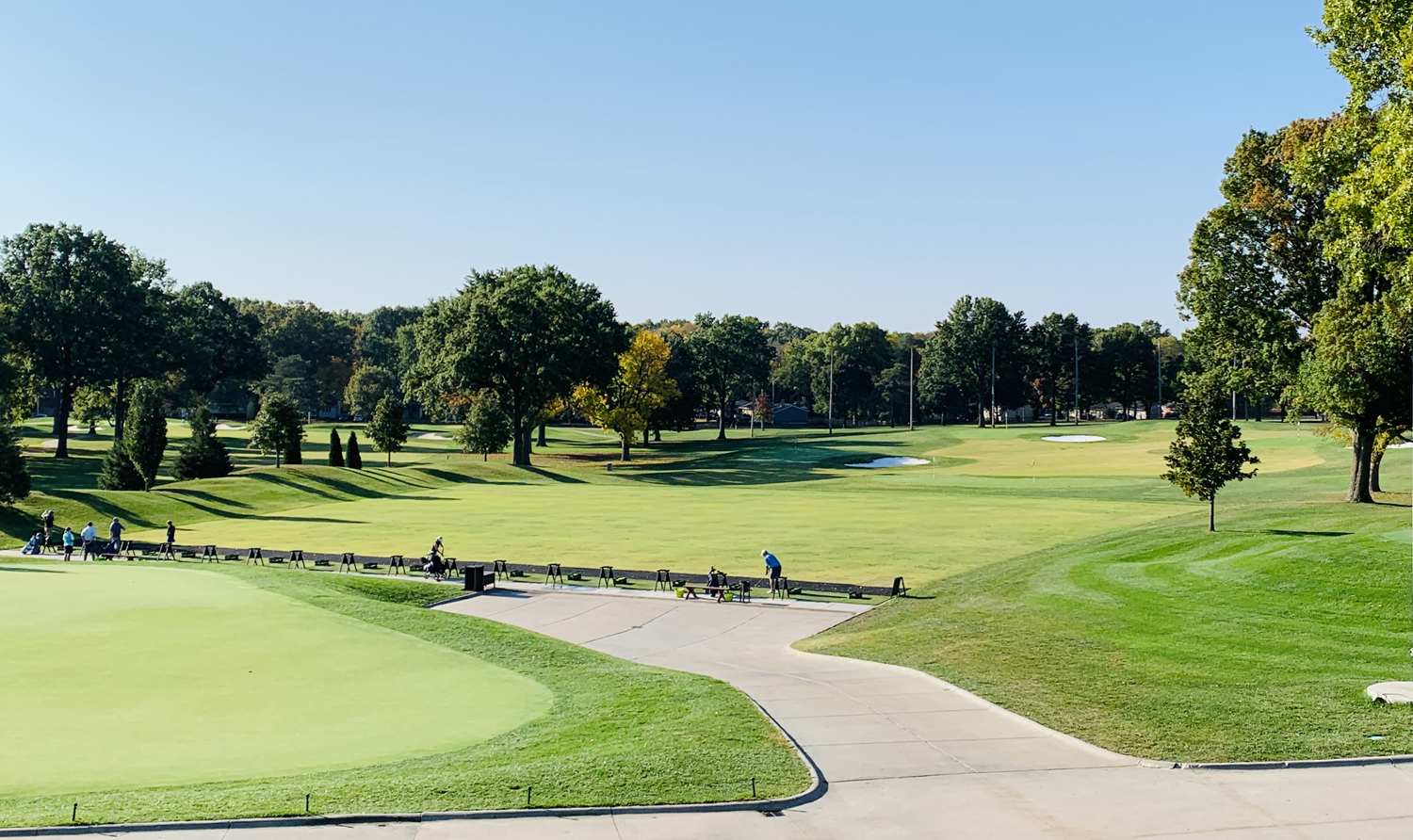 By Vinnie Manginelli, PGA
In golf, there is a distinct dichotomy between power and finesse, strength and feel that only the best players in the world can boast – at its highest level, contrast is the very essence of the game. At Milburn Country Club, in Overland Park, Kansas, members can reminisce upon the traditions of the old game while enjoying the innovation of today's teaching, agronomic, and architectural technology.
When tragedy struck the 103-year old facility in 2010 with a fire that destroyed its clubhouse, the club and its members were committed to rebuilding a new, more modern structure that would not only lead them into the future, but would continue to celebrate the traditions and history of the club's gloried past.

A decade later, Milburn Country Club continues to invest in its own infrastructure with a new irrigation system in 2015, bunker and tee box renovations in 2016, installation of new artificial hitting surfaces on the range in 2017, an expanded grass hitting area in 2019, and upgrades to the club's pool and dining halls currently underway.
Another significant addition to the amenities enjoyed by members, as well as the club's PGA Professional staff took place in 2018, when an indoor teaching studio was built from the club's former fitness center. With the fitness center being relocated to the new clubhouse, the structure already existed and was repurposed with some of the game's most innovative technology. The studio's three hitting bays are equipped with Foresight Sports GC2 launch monitors that PGA Director of Instruction, Rob Shipman and PGA Director of Golf, Luke Smith utilize to help students improve their swings through a variety of structured player development programs and clinics, as well as private lessons offered year-round.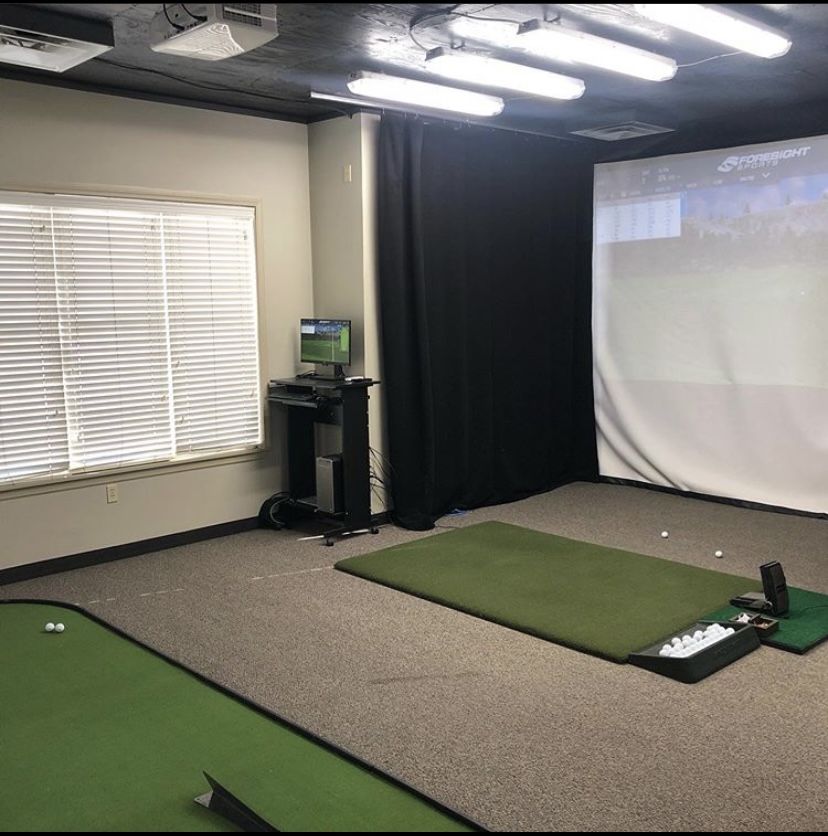 In addition to the new indoor facility, Milburn offers an array of practice opportunities that its members utilize to better their skills and engage with friends and family. The eighteen-station practice range has grass, as well as artificial turf to ensure members always have a pristine area from which to hit. The range "gets a tremendous amount of use", according to Smith, who has been at Milburn since 2017. "We have five greens out there at different yardages," Smith adds. "And we have bunkers as well with artificial white turf, so from a presentation standpoint, it really is quite spectacular."
The club also boasts a seventy-five-yard short game area that affords members the chance to focus on their chipping and pitching, and also enables Shipman and Smith ample opportunity to teach this vital aspect of the game while emphasizing its importance to the golfer's overall score and performance. There are also two practice putting greens on the property, the larger of which is almost 9,000 square feet.
Milburn members "love to practice", as Smith comments. His members utilize the practice facilities extensively, adding to the value of their membership. Like so many facilities in 2020, rounds are up as well. "We normally do around 25,000 rounds – this year we'll do between 35,000 and 40,000."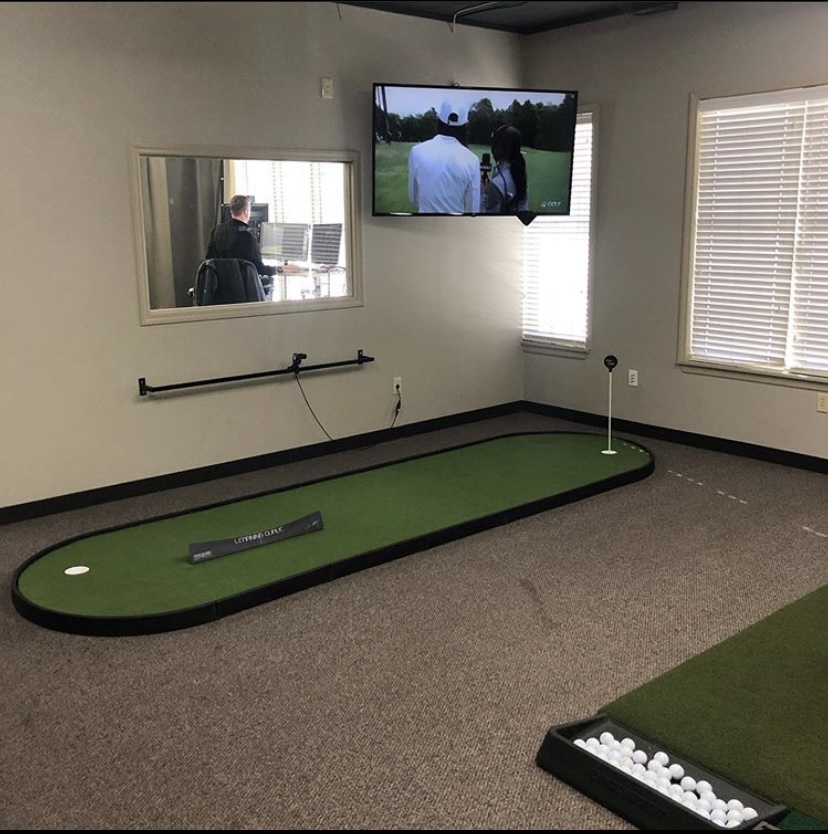 With the technology mentioned, two indoor putting greens, and SAM PuttLab as well, the indoor studio is open five days per week from January to March (and six days per week the rest of the year) and is actively in use for more than eight hours per day during those cold winter months. Smith says one of the bays is a dedicated teaching space for Shipman, a three-time Midwest PGA Section Teacher of the Year. The other two are used for the professional staff to teach on a daily basis and are also enjoyed by members to practice. With the launch monitor and a simulator, golfers can choose between almost forty courses to play.
Most of the winter instruction consists of private lessons, but there are small group sessions of four students split between two hitting bays. Smith says they're currently installing a system that self-sanitizes the air within the indoor studio, so even amid the COVID-19 pandemic, he and Shipman can teach the game with their members' health and wellness in mind.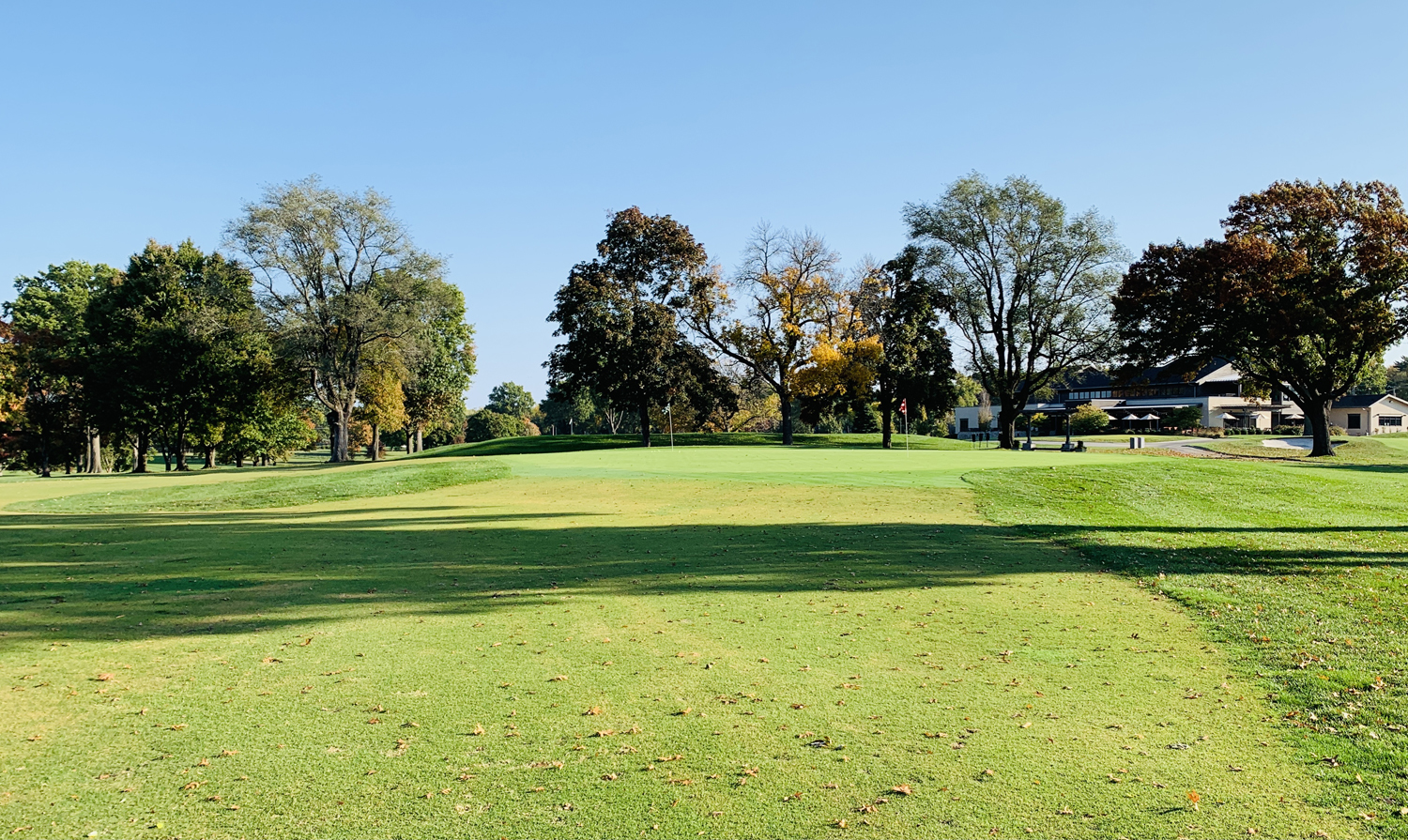 These amenities have led to a full golf membership roster of 430 families, a thriving junior program of over 200 young golfers, around 100 women in the nine- and eighteen-hole leagues, and a men's league with 104 players.
Members appreciate seeing their club reinvest in itself, and over the last decade, Milburn Country Club has delivered these significant upgrades and enhancements to various areas of the facility. In 2017, Golf Digest ranked Milburn Country Club in its Top 10 of Best Remodeled Courses and the course ranked #7 on the publication's 2019 Best Courses in Kansas list. As a traditional golf club, Milburn holds a history that members are proud of; as an innovative leader in renovation and technology, the facility truly does offer the best of both worlds.
For more information on Milburn Country Club, log on to their website at https://www.milburn.org/.