Mike Woods, the 2008 PGA Merchandiser of the Year for Public Facilities and the 2007 Northern California PGA Section Merchandiser of the Year for Public Facilities, is the PGA head professional at Haggin Oaks Golf Complex in Sacramento, Calif.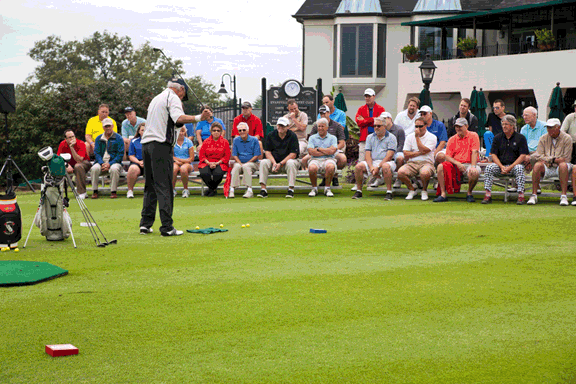 Mike Woods on the importance of using social media to promote events on the driving range:
We utilize social media, including Facebook, Twitter, email blasts and our websites, to increase traffic on our driving range. We've set up a standalone Facebook page for our golf range, and we also include promotions of golf range events and promotions with all of our main Haggin Oaks social media. On Facebook, for example, we promote range events as well as contest winners, and post articles that people might find helpful. Jennifer Morton, our social media manager, utilizes HootSuite to schedule out all events in advance on Twitter and will tweet them out multiple times over the course of the week to maximize the visibility. We also tweet food and golf specials, as well as interactive opportunities such as, "Tweet a pic at our range with the hashtag #HagginOaks for a chance to win a $20 range card." Our evening range manager consistently sends Jennifer content with photographs, contests, interesting tidbits and more that she'll include with the social media postings. When we're having a special event, such as having band play at an event, we'll also promote their visit and range specials to their fans via their websites and social media as well.
Mike Woods on the business impact of using social media to promote events on the driving range:
Our comprehensive social media efforts are yielding impressive results. Our main Haggin Oaks Facebook page has close to 3,000 likes. The staff at the driving range was sending us so many great photos and content that we made the decision to create the Haggin Oaks Driving Range page on Facebook. In less than four months, that page has more than 400 fans following it. Regarding Twitter, I know that in the first 48 hours of our latest social media promotion we had 14 submissions via email, all of which came via Twitter or Facebook.