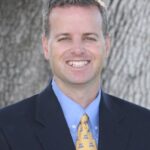 Mike Woods, the 2008 and 2007 Northern California PGA Section Merchandiser of the Year for Public Facilities, is the PGA Vice President and General Manager at Haggin Oaks Golf Complex in Sacramento, California.
Mike Woods on the importance of replacing a large event with several smaller ones for a more personalized experience:
 We've had a promotion that we've ran the last two years called Demo Days for Days (with our big Golf Expo on hiatus due to COVID-19). This sequence of private fitting appointments with our vendors have been a huge smash with the customers and allow us greater fitting capacity with the retail team. Roughly two to three weekends a month, we have 12 vendors set-up for two to three days with between one and three fitters on the driving range with launch monitors. We schedule fittings with them in one-hour increments and charge $25 for the fitting – with that amount refunded in total upon purchase of equipment. We have three bays in our Player Performance Studio and with the intensity of interest in the game and being fit for golf clubs, we are at or near capacity. These events allow for up to 48 extra fittings over the course of a couple days, which increases our capacity to take care of interested customers. Compared to the big Golf Expo, it's a quieter and much more personal experience without all the hustle and bustle that can be a distraction. These custom fitting events are intimate and much more about this one singular customer. By doing it by appointment, an entire hour is dedicated to making sure one single customer is taken good care of.

Mike Woods on the business impact of replacing a large event with several smaller ones for a more personalized experience:
Our Golf Expo drew 25,000 people over three days, so we don't see as many people as we did for that. But that being said, we utilized the back of the driving range to do these same kind of custom fitting appointments during that event and over the course of the spring, so we'll almost duplicate the same amount of custom one-on-one fittings- albeit it drawn out over a couple months. Obviously, our Golf Expo had a 40+ year history and was built up to be THE consumer golf event on the West Coast. But this change in focus has allowed us to bring vendor expertise and a unique experience forward out of that larger event and continue that tradition. Each fitting scheduled results in roughly $1,000 in sales and, ultimately, customers are playing better golf and enjoying the game more is good for everyone involved.

If you would like to email the author of this Best Practice directly, please email mwoods@hagginoaks.com.