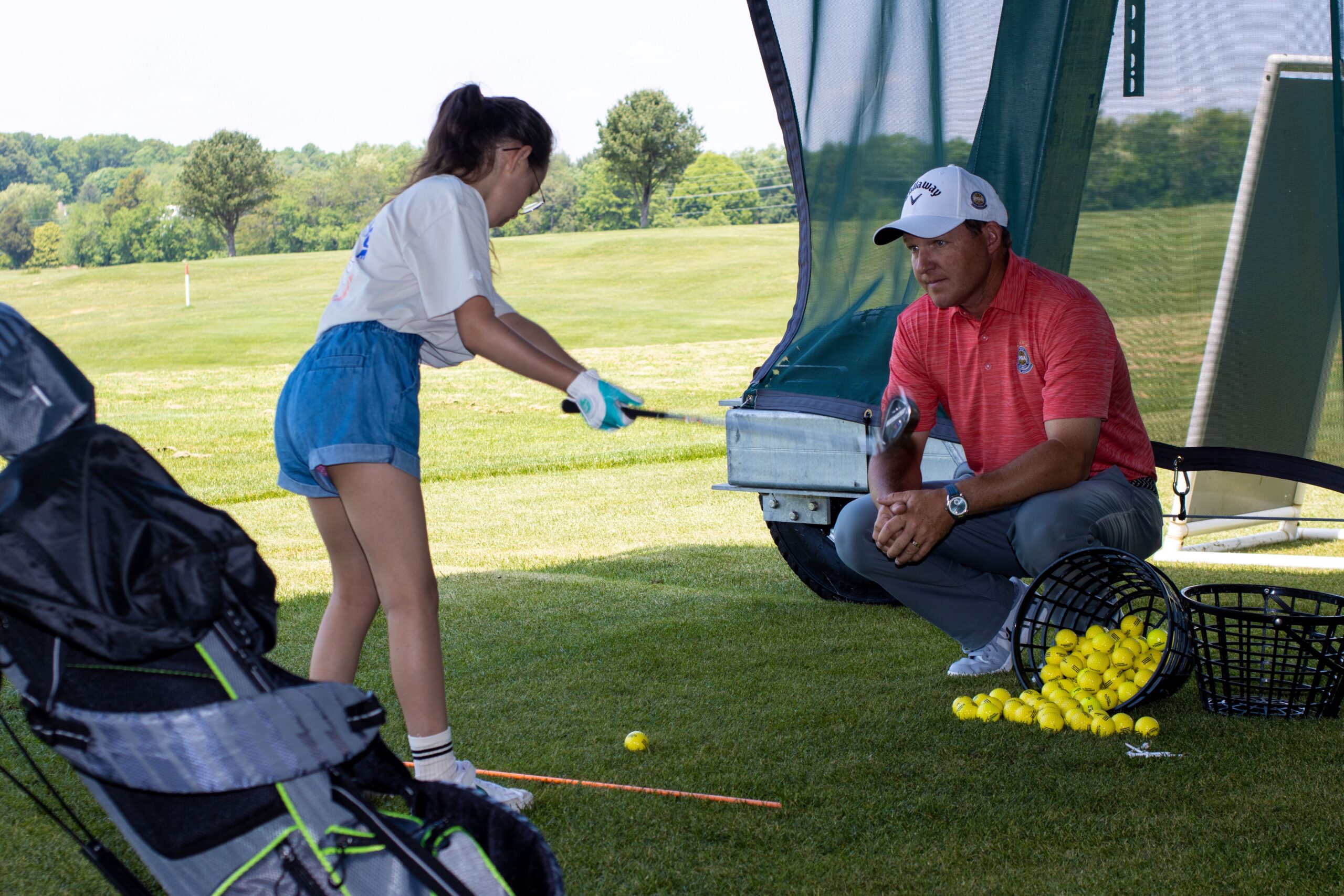 By Vinnie Manginelli, PGA
Montgomery County Golf owns nine Maryland golf facilities, with the MCG Golf Academy hosting programming at seven of those sites. PGA Master Professional Mike Dickson runs the MCG Academy at Little Bennett Golf Course in Clarksburg, Maryland as an MCG Master Instructor.
Dickson says he had a plastic golf club in his hands before he could even walk. His father was an avid golfer and Dickson's only teacher until he was 16 years old, when he started learning under PGA Professional Dennis Miller of Mill Creek Park Golf Course in Canfield, Ohio.
"I had planned to go to the University of Cincinnati, my dad's alma mater, for architecture, when my mom threw a wrench into my plans by telling me that I could go to school to be a golf professional," Dickson remembers. "So, as I considered my options, I couldn't go to Penn State, growing up a Buckeye. Mississippi State was a bit far and New Mexico State was way too far."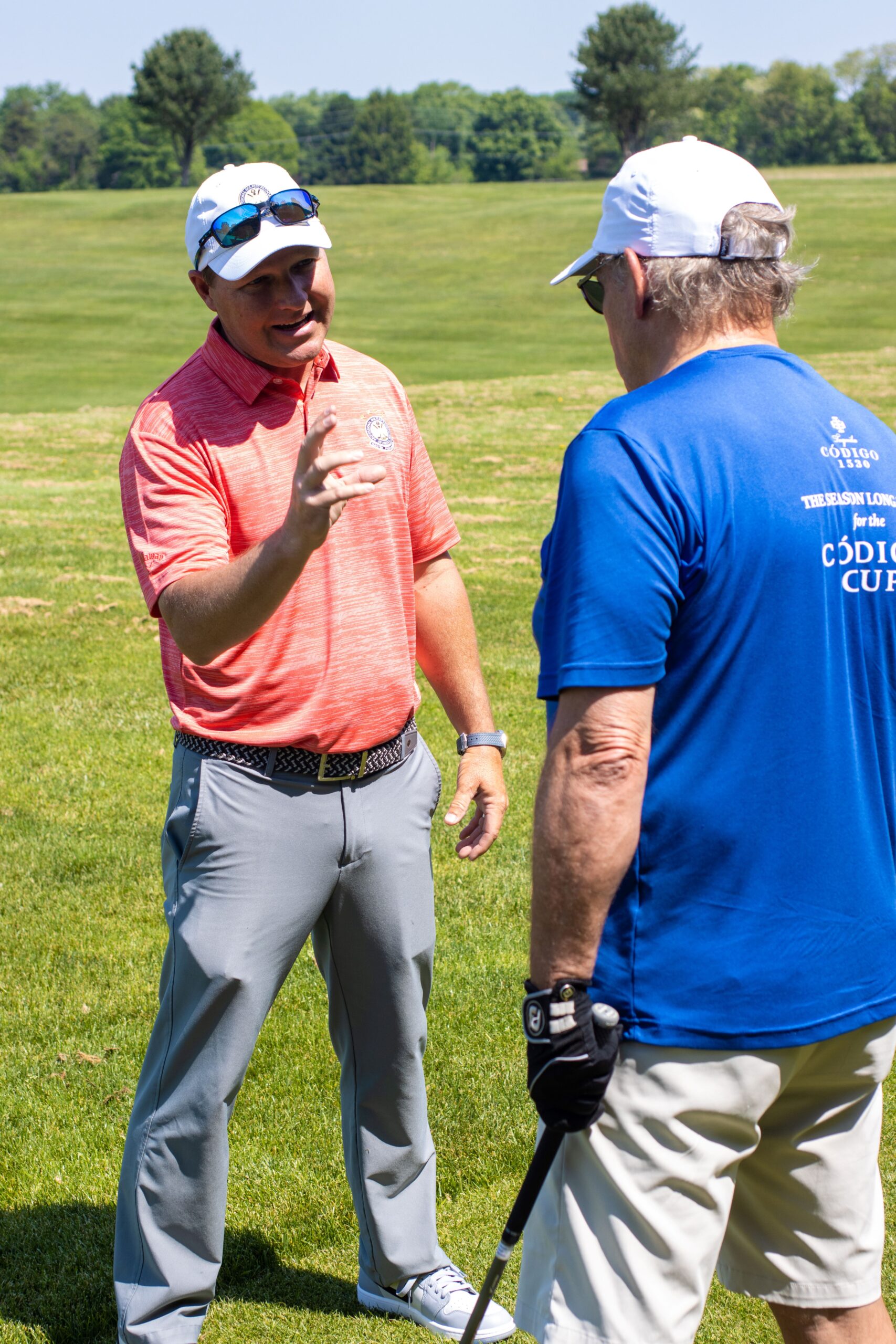 Dickson and his parents drove up to Ferris State University in Michigan, where he submitted his application and never looked back.
Dickson says he was a good player, not great, and shot in the low 70s in high school. He didn't get any looks for college, which kept architecture at the top of his list of majors and future career paths. Dickson loved the game of golf and played it all the time, so when his mother provided an alternative to architecture, Dickson was all in.
After college, Dickson worked in Florida for a couple of years when a member of Grey Oaks Country Club in Naples, Florida asked if he'd be interested in a job at the storied Congressional Country Club in Bethesda, Maryland. He said, "Of course!"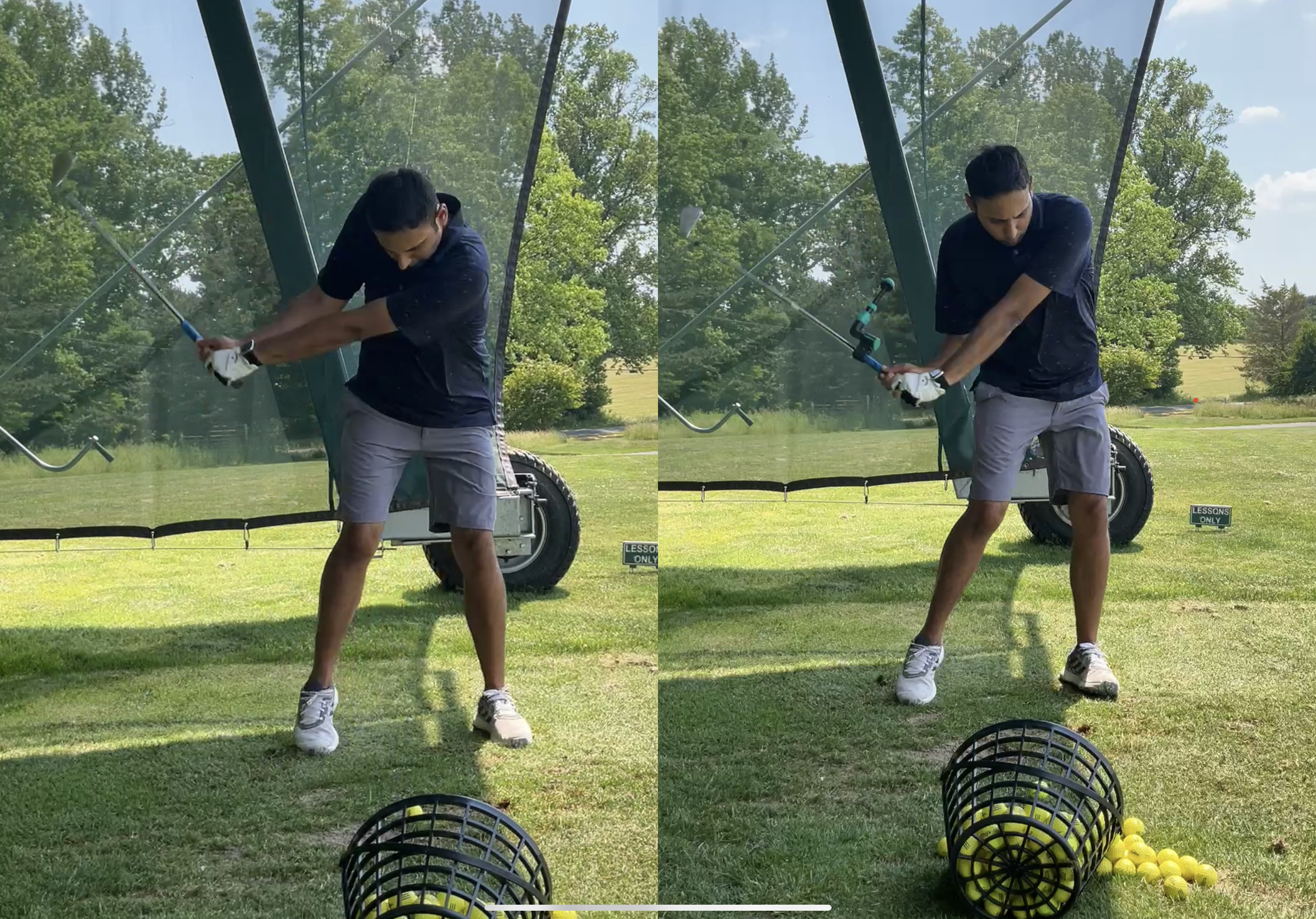 Dickson manned the counter in the golf shop and worked his way up. To keep up with the expensive DC cost of living, Dickson taught upwards of 40 hours a week to earn extra money, in addition to the 55+ hours he'd do in the shop.
He honed his teaching skills, increased his knowledge and built a network of fellow professionals in the game. He went to the teaching summit at the Faldo Academy and there he met Lynn Blake, who introduced him to the golfing machine concepts that became the core of his teaching philosophy and changed the way he taught the game. He learned about different body types and the bio-swing dynamics that often become patterns in a golfer's swing.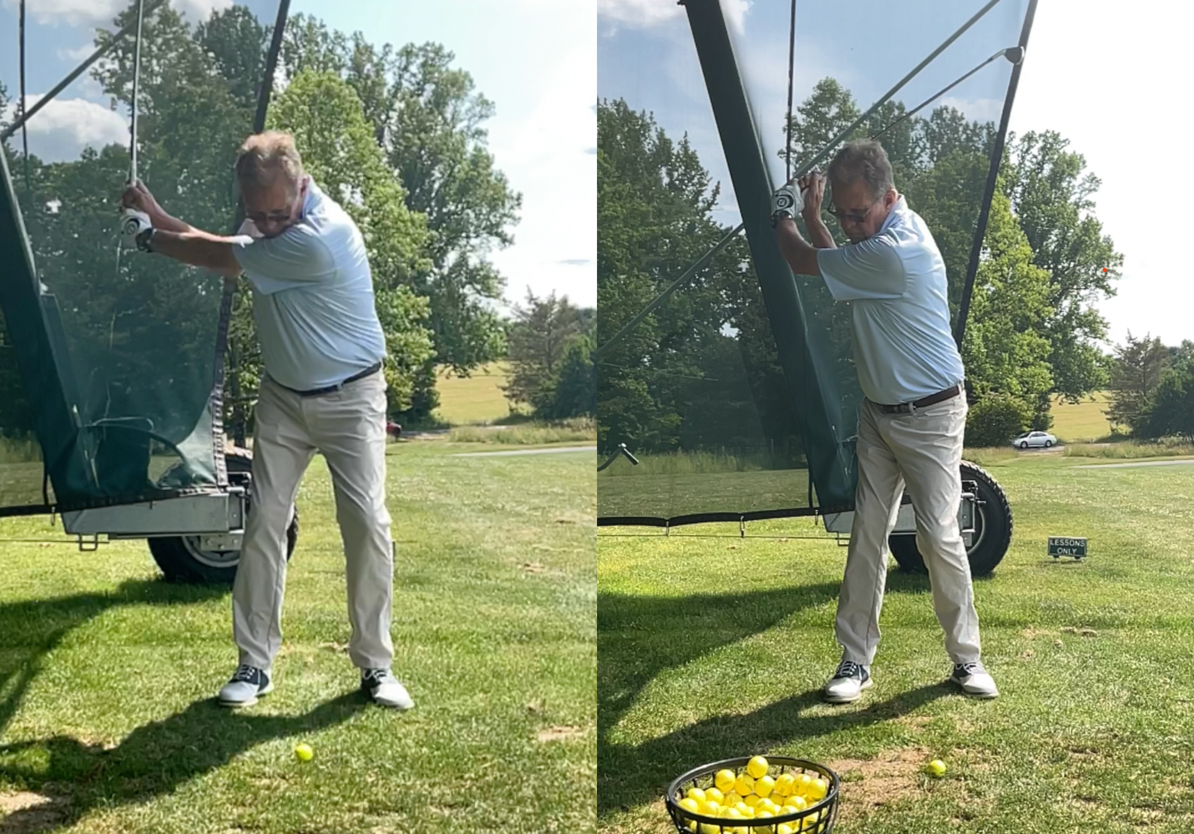 "I got really lucky when I learned under Lynn's tutelage. He's a great friend and has the best verse of the golf machine, explaining it so it's clear and understandable and can be applied to help golfers improve their swing," Dickson explained.
Dickson attributes much of the group success he had at Congressional to the concepts shared by PGA Professional Will Robins, teaching more students at a lower price, building a dedicated clientele and growing his business without the exorbitantly long weeks. He doubled his revenue after one year of applying Robins' philosophies.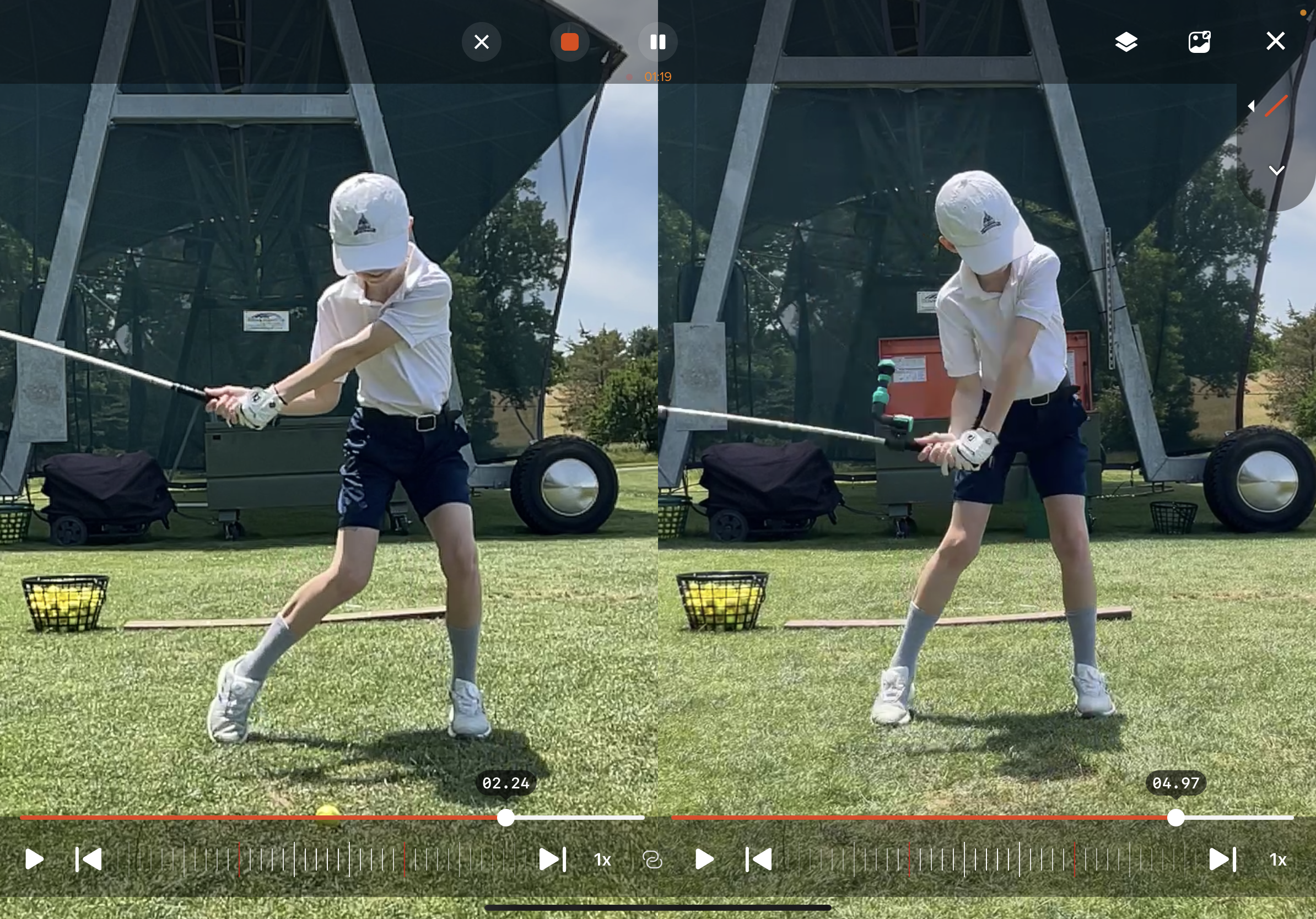 After a decade of teaching 60-70 hours per week, the pandemic changed the way he viewed the important things in his life. He wanted more family time, and ridding himself of an hour or more in the car each morning and evening was a start.
At the MCG Academy at Little Bennett Golf Course, Dickson grew lesson revenue tenfold in his first year and grew it again the year after that. He says the range at Little Bennett is one of the largest in the state, which gives him many opportunities to engage groups and individuals on an array of topics. His junior programming includes high school classes that address boys and girls, and he also offers adult programming, of course.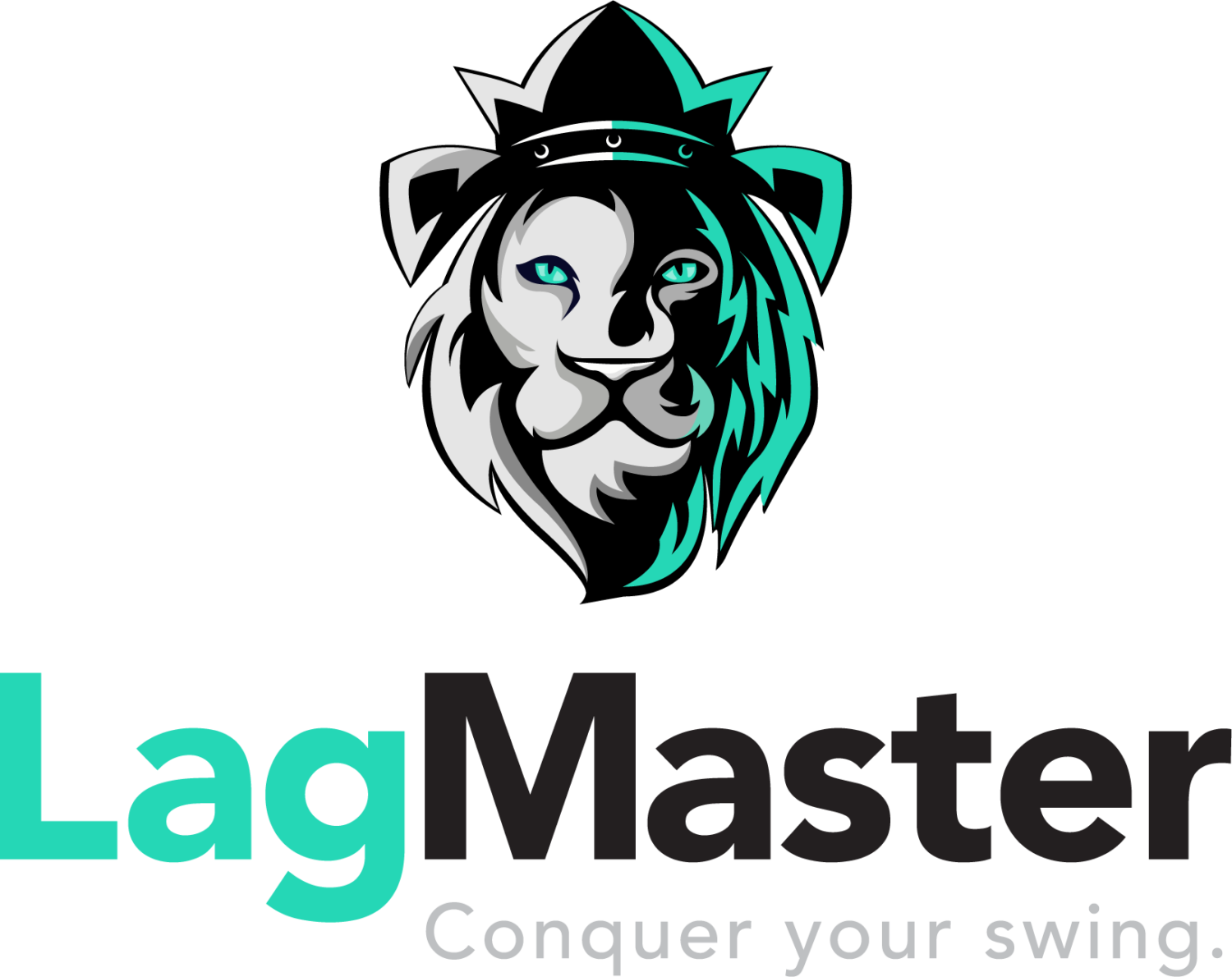 Always a student of the game and an admitted "gadget guy," Dickson's latest venture is a golf training aid he created called the LagMaster. "I think golf instructors are wired differently," Dickson admits. "I was a seminar junkie. Between technology, seminars, books and certifications, if it was available, I went to it. I've invested much time and money into my progression over the years."
Dickson is a two-time GRAA Top 100 Growth of the Game Teaching Professional. He's earned various Fitter of the Year awards, gained recognition from several golf publications and was the 2016 Middle Atlantic PGA Section Teacher of the Year.
"I look back at how I got to where I am today and know that I am lucky to have great mentors in my life. The two most impactful individuals on my coaching philosophy would be Lynn Blake, who I spoke of earlier, and Mike Adams, whose BioSwing Dynamics concepts of how the player's body type impacts what pattern they need to improve quickly and permanently, have also contributed greatly to my success as a teacher and coach," Dickson concluded.