By Vinnie Manginelli, PGA
Mark Egly says he shouldn't be around anymore. "I was supposed to be dead in 2015 and then again just a few years ago," he says. Self-diagnosed three years ago with a rare form of emphysema and COPD called Alpha1 Antitrypsin Deficiency, a rarely diagnosed disease that has been found less than 10,000 times since 1963, yet may affect 15 million individuals in the U.S alone, this "never smoker" has battled to not only be present for his family and golf community, but has further educated himself on the capabilities and limitations of the human body. This research is an extension of his undergraduate work at Michigan State University several decades ago.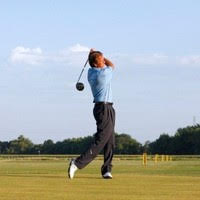 Mark Egly became a tournament professional in the fall of 1978 when he attended PGA TOUR Qualifying School. He had just graduated from East Lansing and decided to pursue a career in golf. He made it to the final stage in 1979. "I've been blessed to play in a PGA TOUR event in six different years," Egly shared.
He started teaching full time in 1979 as the Head of Golf Instruction at the Des Moines Golf and Country Club. After one year, Egly moved to Willow Creek Golf Course, a public facility in W. Des Moines, where he taught for four years.

Egly continued to grow the game through his vast knowledge of the human body and the golf swing. He started teaching at what is now known as Des Moines Driving Range and spent time traveling and conducting golf schools with the Turner Golf Group and John Jacobs Golf Schools.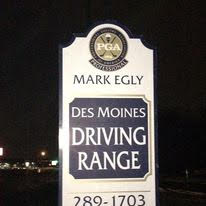 Egly purchased the practice facility where he was teaching several years later and would rename, reshape and rebuild it to become one of the premier driving ranges in the state of Iowa.
With more than 50 grass tees, Egly's range has a Tough Lie 360 mat that enables him to teach from various uneven lies, as well as a 100-foot Covershots canopy to shield him and his students from the hot Iowa sun.

Egly doesn't teach with technology on a regular basis, but has access to a launch monitor when a student desires such swing data and feedback. When I brought up the phrase "old school teaching" in response to this statement, Egly immediately interjected, "Very much so!"
He has other instructors on board at his range, including retired PGA Professionals. "Sometimes my fellow PGA Professionals retire from great jobs, but there are golfers who still appreciate their knowledge and expertise. They are all welcome to teach at my facility."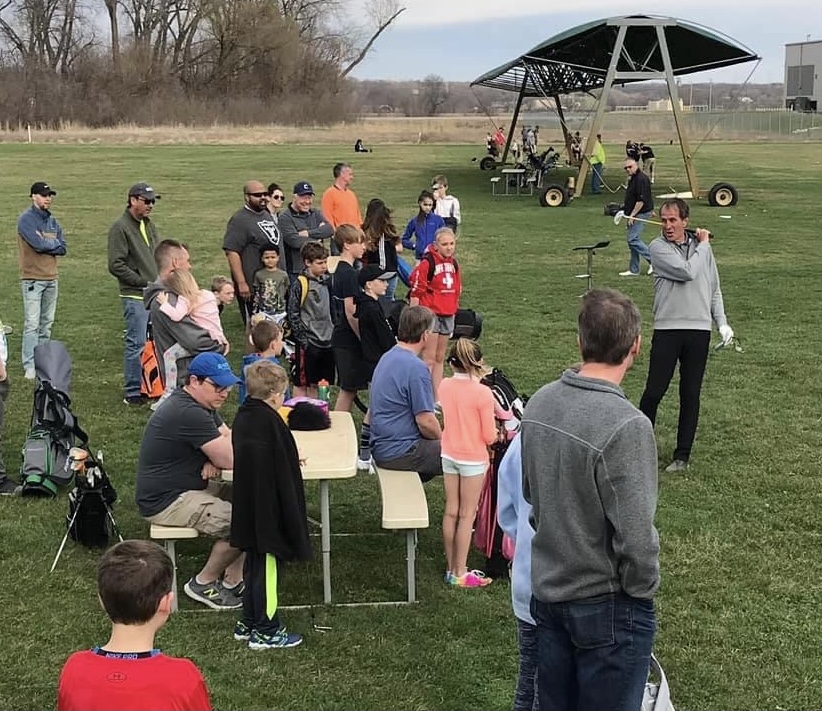 Egly earned an Education degree from Michigan State University, which, as he explained, included kinesiology (the study of human motion), physics and anatomy. "I know what the limits of the human body are and I know what causes injuries," Egly stated. "And if you really know Isaac Newton's three basic laws of motion – The Laws of Inertia – Force equals mass times acceleration – For every action there is an equal and opposite reaction – you can help golfers get the clubhead moving faster." He says he doesn't regularly stand there quoting Newton in his golf lessons, but will reference these principles when applicable, and does so intelligently and with kid gloves. Egly's extensive knowledge of the human body helps students play better golf and live heathier lives.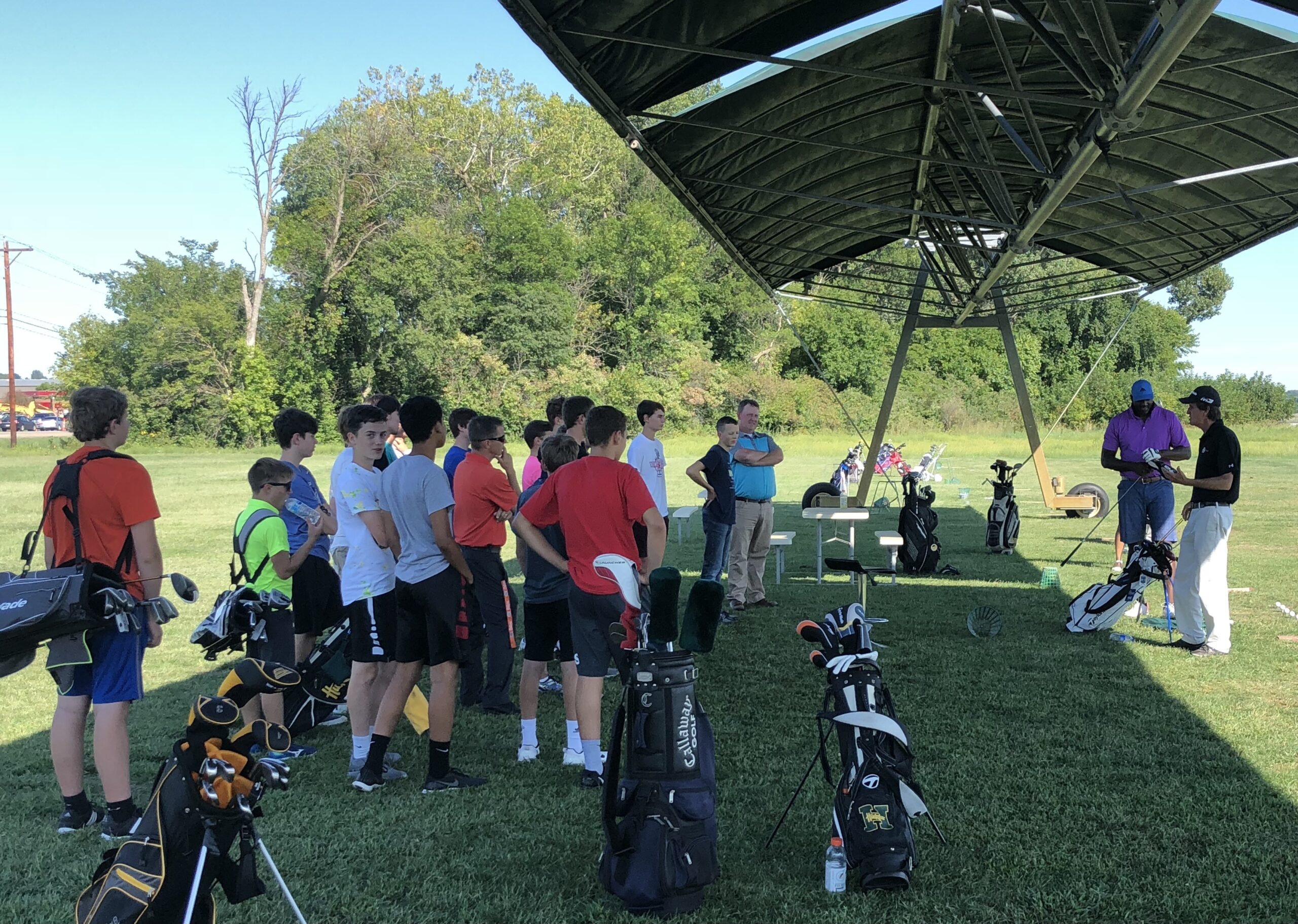 At Des Moines Driving Range, Egly offers a diverse menu of clinics and group instruction, as well as private lessons. He also invites all local high school boys and girls golf teams to his facility for free golf instruction and range balls during their season. He'll provide short clinics on specific topics, as well as individual instruction with players who might be struggling in one or two areas of his or her golf swing. "They know they can come to our facility and get assistance," he says.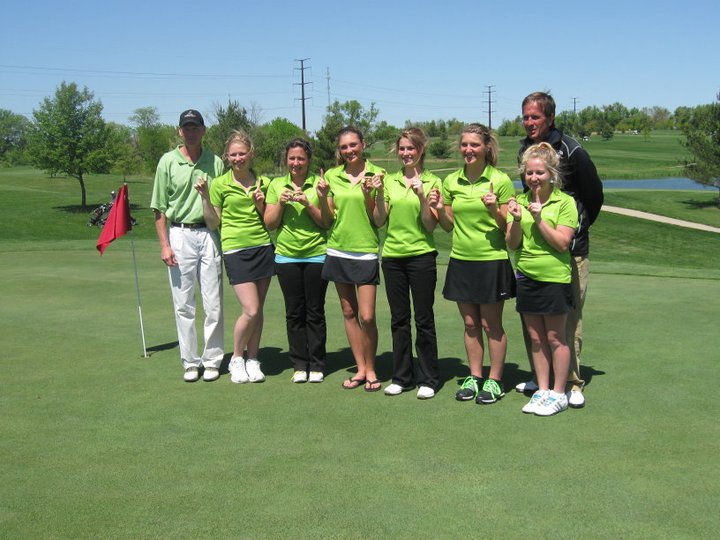 Egly spoke of his own mentors when asked about his efforts to give back to the game and his community. "There was a great PGA Professional at Cascades Golf Course in Jackson, Michigan, where I grew up, named Ken Douglas. He did for me what I'm doing for all the kids in Des Moines."
Through Douglas, Egly met brothers, Dave and Mike Hill, winners of 16 PGA Tour events combined, and many more PGA Tour Champions events. "Those three guys were my idols!" Egly stated with pride. "They inspired me beyond belief as a kid." Egly says he would shag balls on the course for the Hill brothers. Through the Hill's, Egly got to know Arnold Palmer at a young age and became even more enamored with the game of golf. He decided golf was going to be an integral aspect of his life back in high school when he went to work for Douglas at Cascades.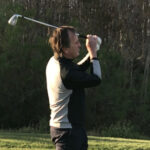 Egly was actually born in Iowa and went back in the spring of 1979 for U.S. Open qualifying. At the same time, he was first alternate to get to Tour school qualifying back east at Pinehurst. "I stuck around for a couple of weeks to see if I was in," he remembered. His parents were members at Des Moines Golf and Country Club, where he would play and practice a lot. As Egly was prepared to return to Michigan, the club's head professional offered him a job. And Iowa is better for having him all these many years.
In fact, I asked Egly about golf in Des Moines. I think I said "How's golf in Des Moines, is it a good thing?" Without pause, I could hear the passion in his voice when he responded "Golf in Des Moines is an unbelievably good thing."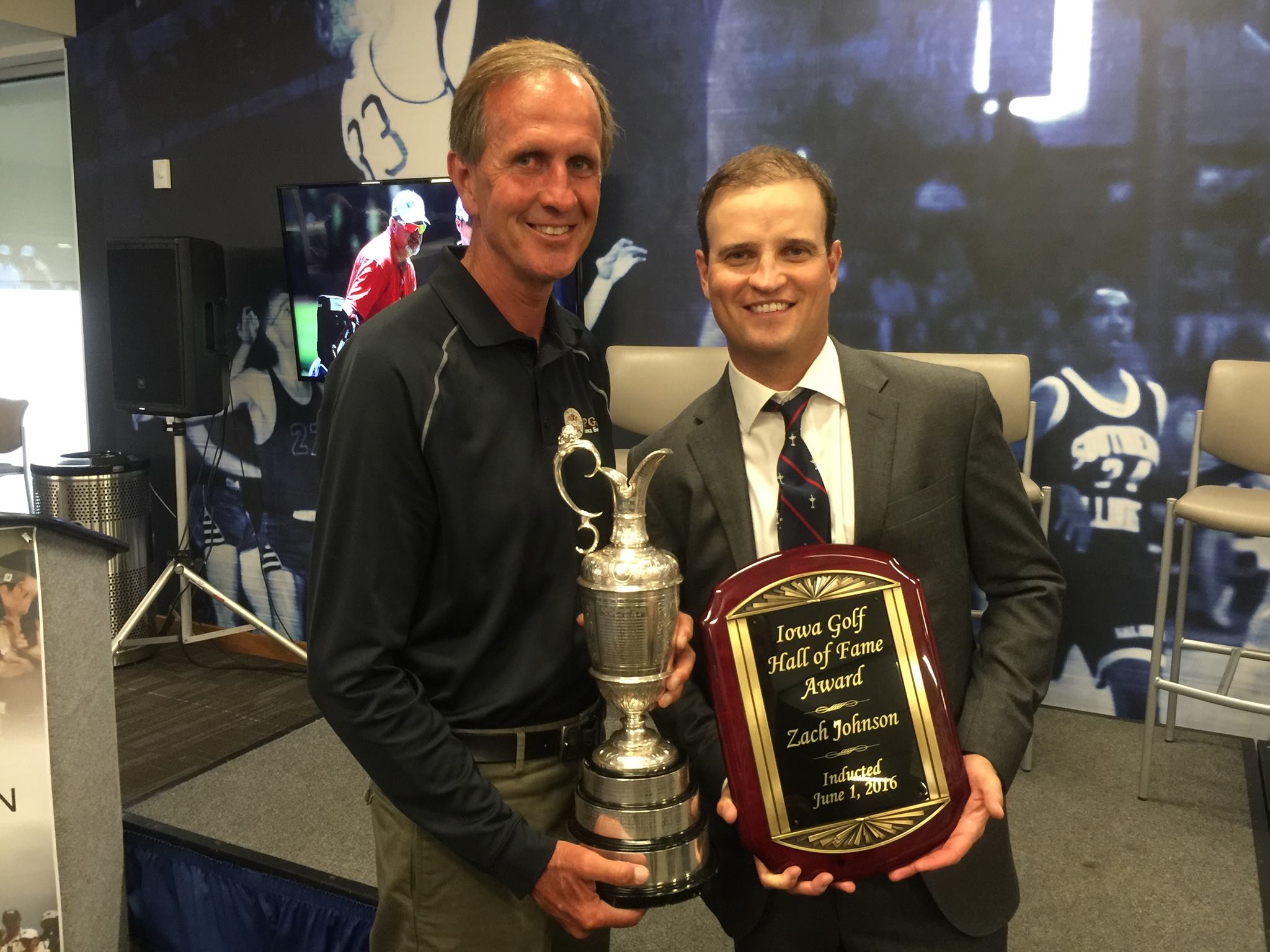 He went on to sing the praises of golf across the entire state of Iowa and referenced two-time major champion Zach Johnson, who was born in Iowa City and raised in Cedar Rapids, as well as a few other PGA TOUR players over the years. He was also proud to highlight the amateur golf champions that the state has produced, including the 2021 U.S. Senior Amateur Champion, Gene Elliott, owner of 15 Iowa state amateur golf championships, as well as Egly's own students, Jack Newman, a fellow Michigan State Spartan and the 2008 U.S. Amateur Public Links Champion, and Mike McCoy, the 2013 U.S. Mid-Amateur Champion.
"We have a lot of success here in Iowa, because our people love golf," he added.
"We have two exemplary golf associations in the Iowa PGA Section and the Iowa Golf Association. They promote every segment of the game, from junior golf to seniors to men's and women's golf at all levels. You name it!" he touted.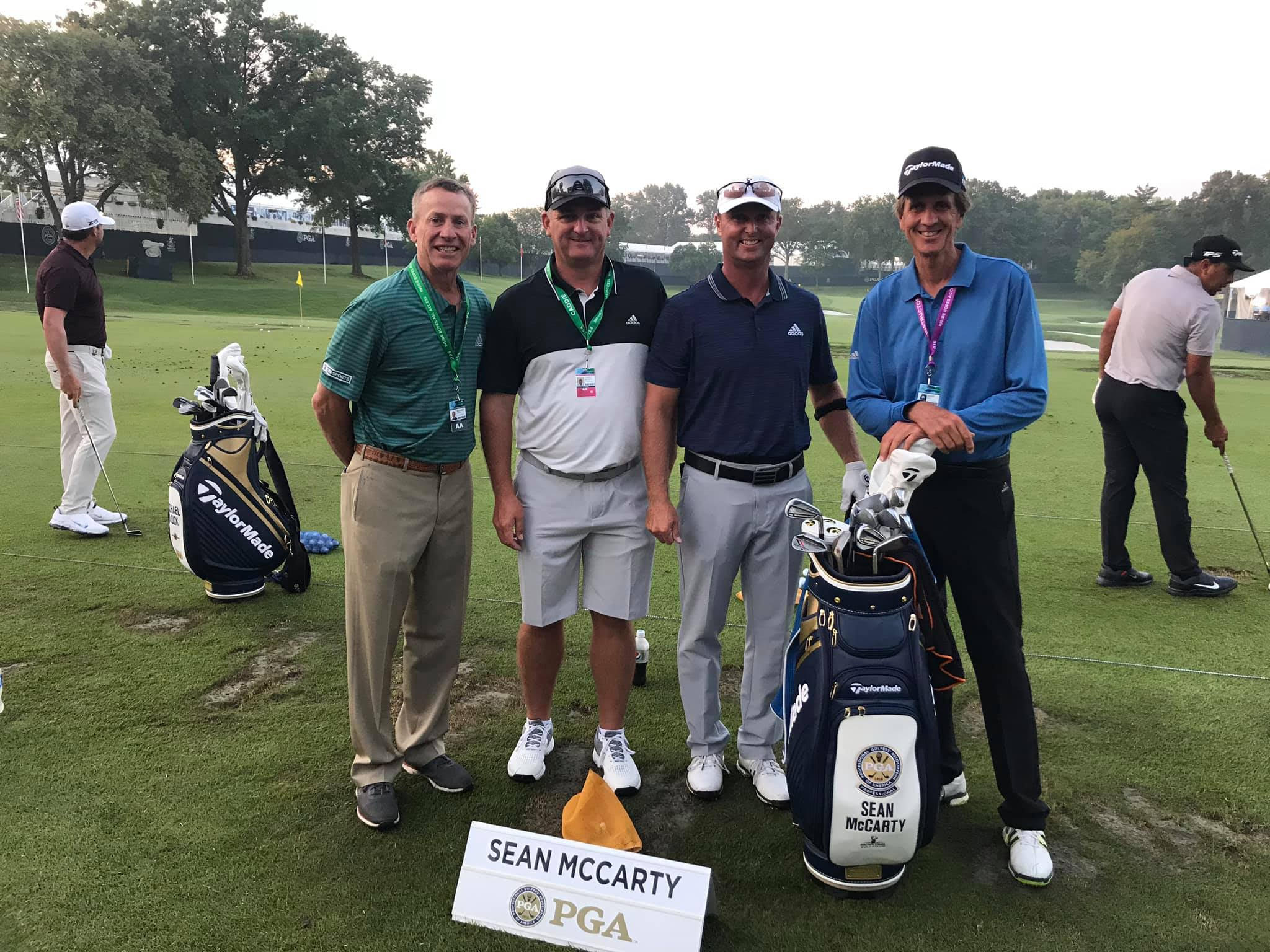 Looking ahead, with his medical background, Egly is starting to work with physicians and orthopedic surgeons on how to avoid injuries and increase performance at the same time. "There's no right or wrong way to teach somebody to swing a golf club, but the results can vary greatly, as do the health and welfare of the body," he explains. He says his knowledge of the body has made him a better golf instructor.
Sixty-six-year-old, Mark Egly was recently named the 2021 Iowa Golf Association PGA Professional of the Year and 2021 Iowa PGA Section Teacher of the Year, the seventh time he's earned that particular award. He is also a GRAA Growth of the Game Teaching Professional with Elite Member Status for earning this award for so many years.
About his diagnosis and current health status, Egly says, "I've done pretty good over the past three years, and they've taken the death certificates off the table, and have prolonged my life for 20 or 30 years if I keep doing everything right. I'm one of the lucky ones, so it makes me more motivated to get things done."
For more information on Mark Egly and Des Moines Driving Range, log on to https://markegly.com/.