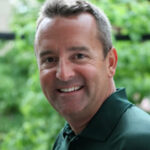 Mark Csencsits is the PGA Head Teaching Professional at Bethlehem Golf Club in Bethlehem, Pennsylvania.
Mark Csencsits on the importance of creating programming based on customer feedback:
After three decades in the game of golf, I have tried everything. I have written dozens of player development programs over the years, and many of those programs are going strong today. Many of them also died on the vine. I once started a beginner ladies' program and called it our "ladies league". Exactly zero women signed up. When I discovered the error of my ways, I renamed it Ladies' Casual Club. Who wouldn't want to join this group? I had 60 registrants in no time. I learned a long time ago that instead of guessing what students want in a player development program, it's better to simply ask them. These days I walk up and down the range asking golfers what kind of programs they'd like to see. I ask them what kind of lessons they'd take – group or private, short term or long. I even ask if they'd prefer to have food and beverage involved, casual or serious, on-course or more on the range. From there I create programming that satisfies those stated desires. Why guess what might work in programming when you already have the answers? I listen to these individuals and simply sets the prices, dates and times accordingly. I send a questionnaire at the end of each program to attain additional customer feedback. What worked and what didn't? What did you like and what didn't you like? What would you want to see more of next time?

Mark Csencsits on the business impact of creating programming based on customer feedback:
I've been around long enough to know that not everything I touch will turn to gold. But when I find something that people like, I build on it and create engaging and fun experiences that bring them back for more lessons and increase rounds of golf at our facility. After all, if I didn't listen to my women students, I would have far fewer of them. It took something simple like a program title change to revive what appeared to be a complete failure. I can't tell you how many programs I wrote that were 'one and done', and I learned from each one of those experiences through trial and error. This is an important message for any new teaching professionals out there. Ask your customers what they want. Take a chance on a new program. And evaluate the program each year to make necessary tweaks and adjustments. After 30 years, I still try to come up with new and exciting things to keep people engaged. I have a unique and creative teaching style, and implement many non-golf tools into my instruction. I take pride in providing innovative programming for so long, and am excited when a student tells me "I really enjoyed this or didn't like that." This gives me an opportunity to get creative all over again and find my next big program.

If you would like to email the author of this Best Practice, please email mark@lehighvalleygolfpro.com.