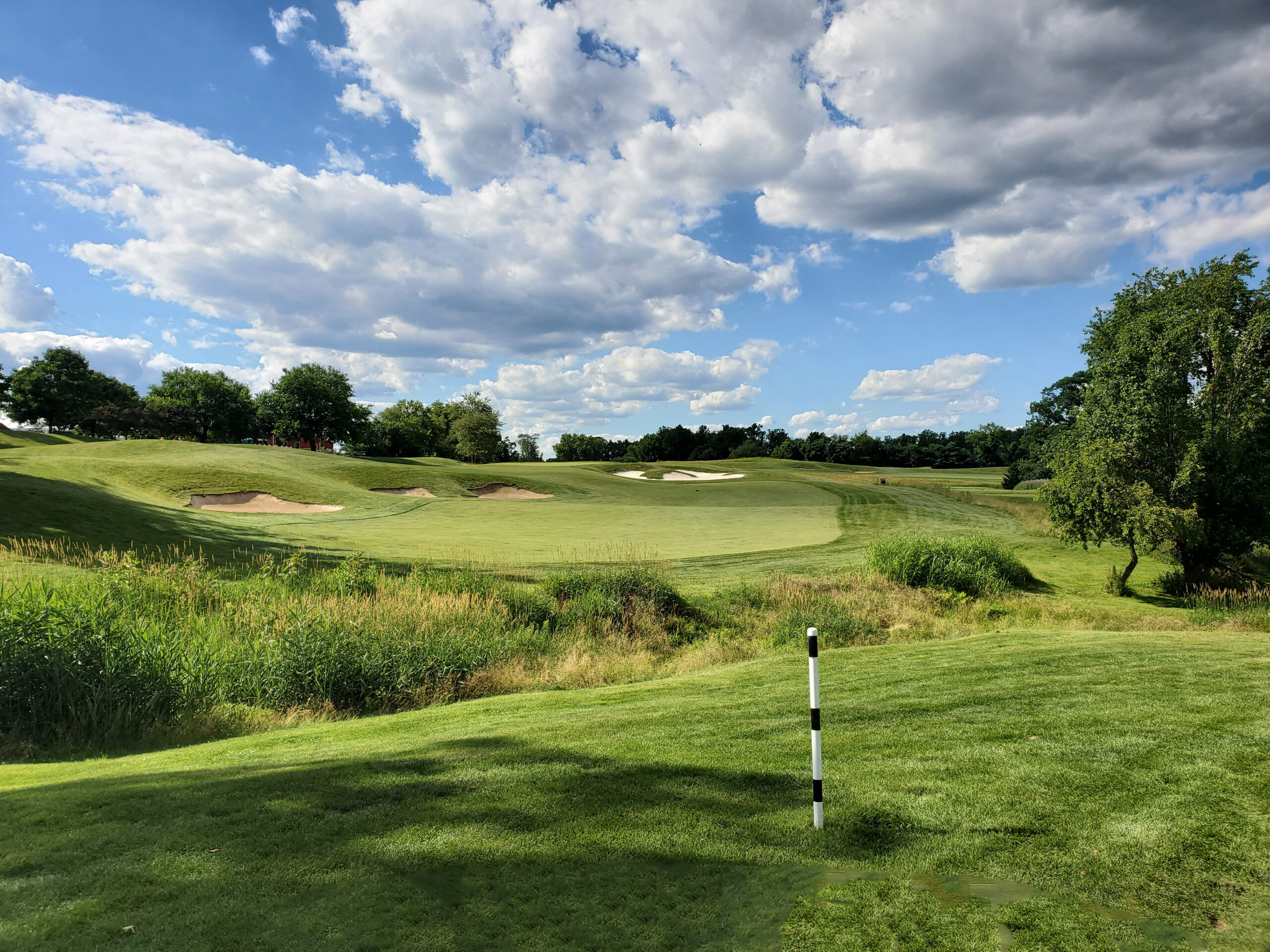 By Vinnie Manginelli, PGA
Located in Yardley, Pennsylvania, Makefield Highlands Golf Club is redefining how the public golf course is run and how the public golfer experiences the game. With eight GRAA Top 50 Public Facility awards, Makefield Highlands now hosts almost 50,000 rounds of golf per year.
Makefield Highlands has been managed by Spirit Golf Management for the past 14 years. Spirit Golf is a mid-size golf management firm owned and operated by PGA Professionals with corporate offices located in Lambertville, New Jersey. They manage and consult with golf courses throughout the New York, New Jersey and Pennsylvania areas.
PGA Head Professional Ed Gibson, a four-time Philadelphia PGA Section Special Awards winner, is celebrating his 14th season at Makefield Highlands Golf Club after graduating from the PGA Professional Golf Management Program at New Mexico State University and serving at a few high-end private clubs in his home area of Philadelphia. Between his internships and the jobs that he's had, Gibson stresses the importance of creating a network of professionals in the industry.
"That's one of the reasons why I go to the PGA Show every year. It's not just for the business opportunities, but to walk the floor and re-engage with friends I've made over the years, and to meet new people as well," he says. "Keeping that communication going is vital."
With those years of private club experience under his belt, Gibson and the Spirit Golf Management team have transformed the facilities and the programming at Makefield Highlands.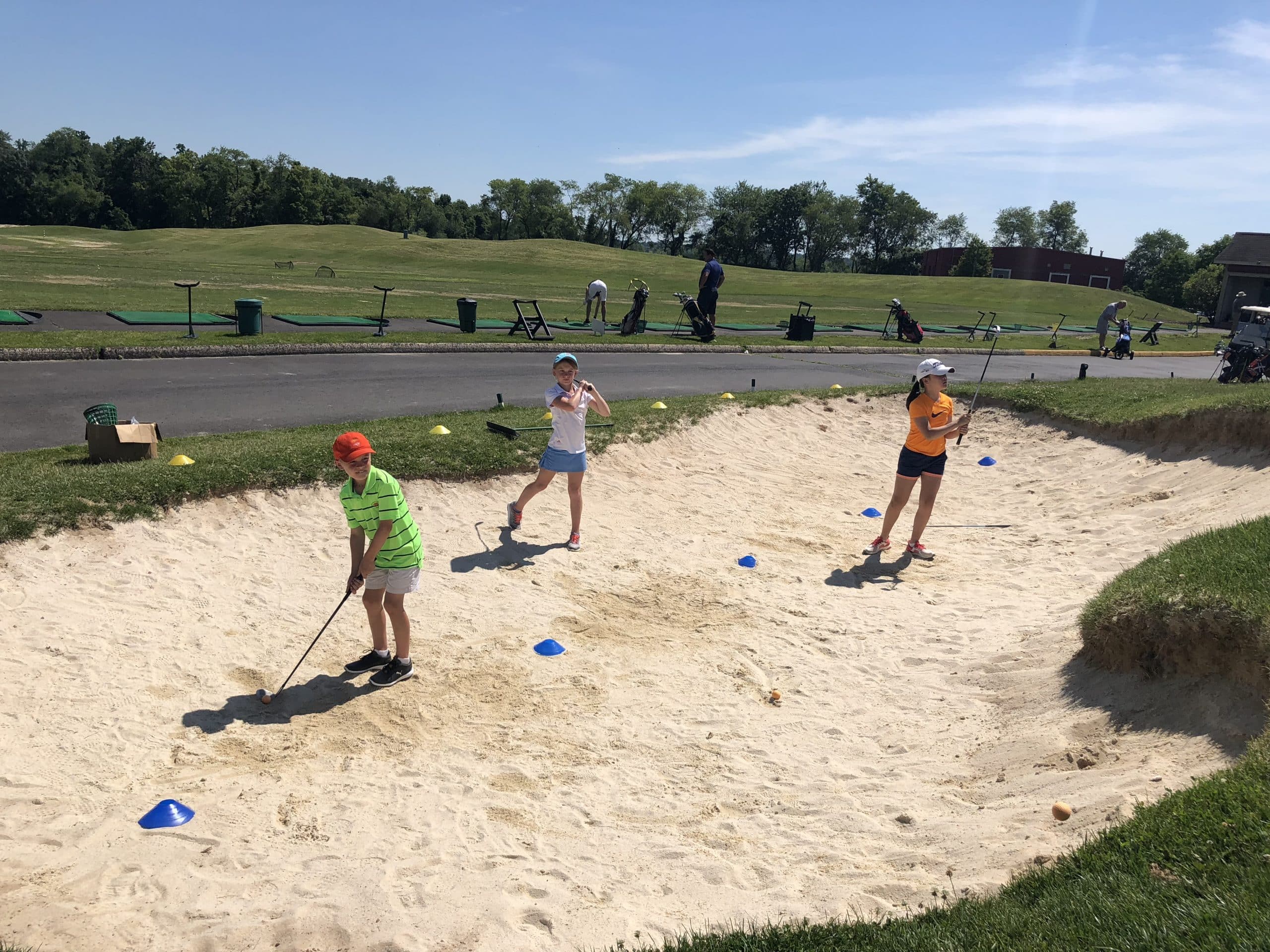 Programming was at a baseline level when Gibson came on board as the PGA Director of Instruction in 2009. As he increased the learning opportunities for his clientele through the Spirit Golf Academy, the facility gained more exposure and grew even more. The course is now well-known throughout the Section and is a hub for public golf in a very busy golf region of the Northeast.
There are many private instruction opportunities available through PGA Director of Player Development David Smith and his team of teaching professionals, as well as Practice-Learn-Play clinics that prepare students for the golf season. In addition, there are six unique junior golf camps, clinics and academy classes for kids of all ages that are overseen by Junior Golf Coordinator Joe Garstka. Finally, women's and girls' programming have also increased under Smith's team, including PGA Associate Professional Lauren Muhlbauer.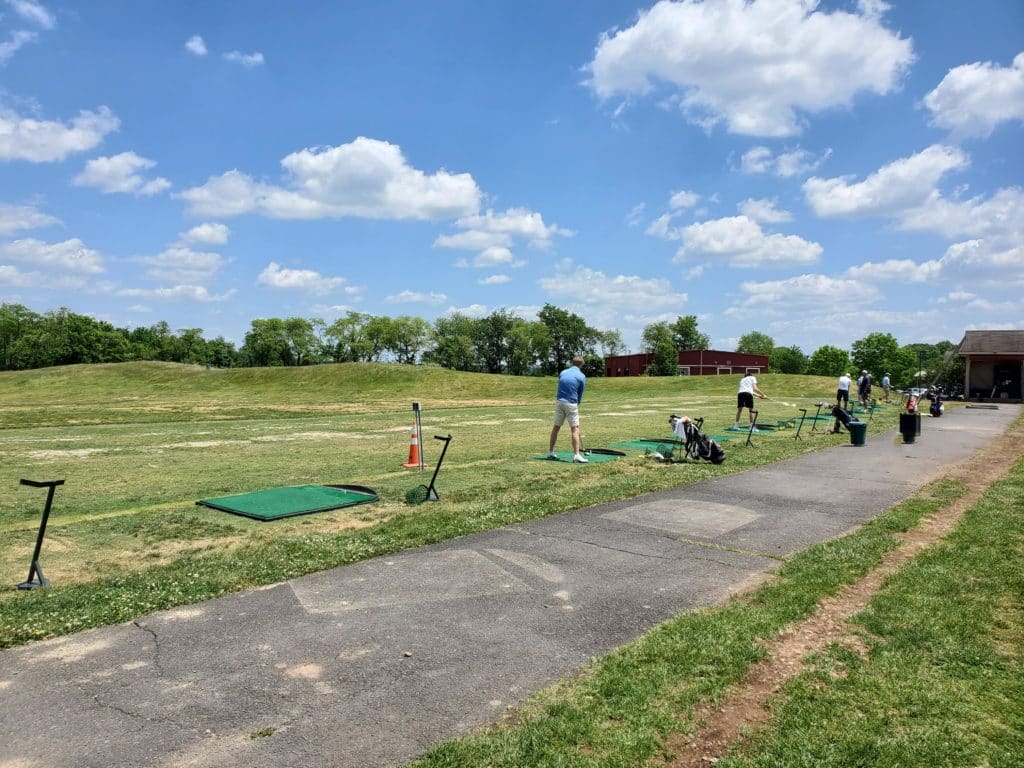 The stellar facilities include a practice range with Toptracer Range technology in all 22 hitting stations, a game-changer that went in three years ago and transformed the golfer's practice experience. Gibson is cross-promoting the Toptracer amenity with his golf outings, providing playing opportunities for non-golfers who want to experience the technology rather than take a spot on the golf course. They still feel involved in the event and can enjoy the post-golf festivities.
"We also do a lot of special events and golf outings, with 24 events in 30 days this past June," Gibson explains. "We had a lot of graduation parties, memorials, golf outings, luncheons, showers and weddings."
Capitalizing on their food and beverage services, take a look at their event calendar and you'll see a slew of live music on Friday nights. July and August have been jam-packed with bands. The outdoor live music venue offers a great space to hang out, chill and enjoy the lush grounds of the surrounding golf course.

Gibson also says that "Thursday is the new Friday" throughout much of the year, as his F&B team strives to get bands booked on Thursday nights when Fridays are not available due to other special events on the schedule. They've had a raw bar and offered smoked BBQ selections through their woodside smokehouse and continue to create unique dining experiences that draw non-golfers to the course and create a true community environment that transcends golf and is more often seen at private clubs.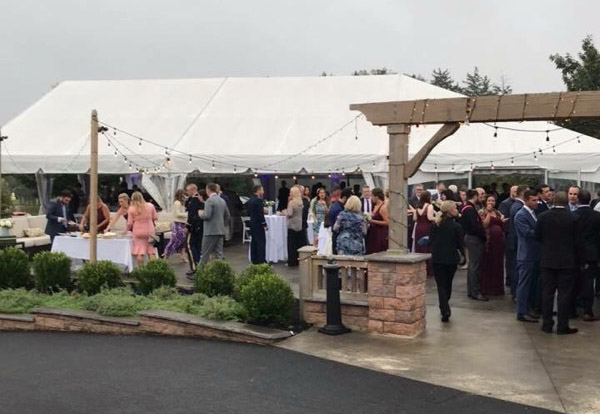 "A lot of people head to the shore over the weekend, so giving them a reason to come out on a Thursday is the next logical step," Gibson adds. "We'll get a lot of play on Fridays, but the place slows down by 3:00 or 4:00. Thursdays, however, are busy all day long, which leads into our after-hours offerings."
As a municipal facility, Gibson and his team at Makefield Highlands are promoting non-golf opportunities for their neighbors who simply might not play the game. Between dinner, live music and even the occasional trivia night, they're doing the right thing for the community, as well as within the game of golf.
For more information on Makefield Highlands Golf Club or Spirit Golf Management, check out their websites today!