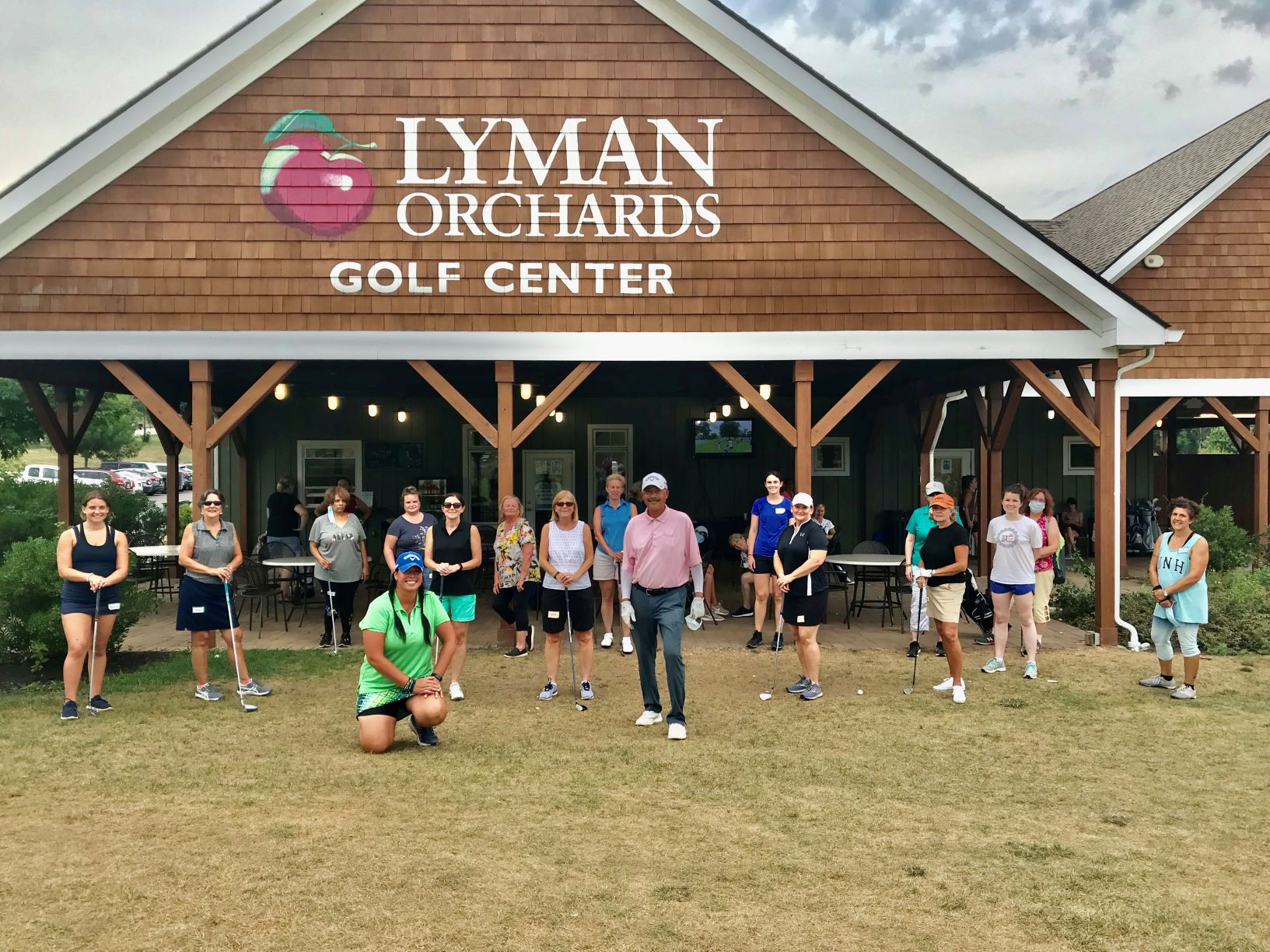 By Vinnie Manginelli, PGA
Located in Middlefield, Connecticut, Lyman Orchards is 36 holes of championship golf with layouts designed by Robert Trent Jones and Gary Player. A short course known as The Apple Nine, designed by Mark Mungeam was added in 2012 and is recognized as Connecticut's top executive course and one of the best in New England. The facility hosts over 84,000 rounds per year and welcomes golfers from throughout the NY-NJ-CT Tri-State area and New England. In addition to the healthy number of rounds, their team of PGA Professionals offers a plethora of player development programs for golfers of all ages and skill levels.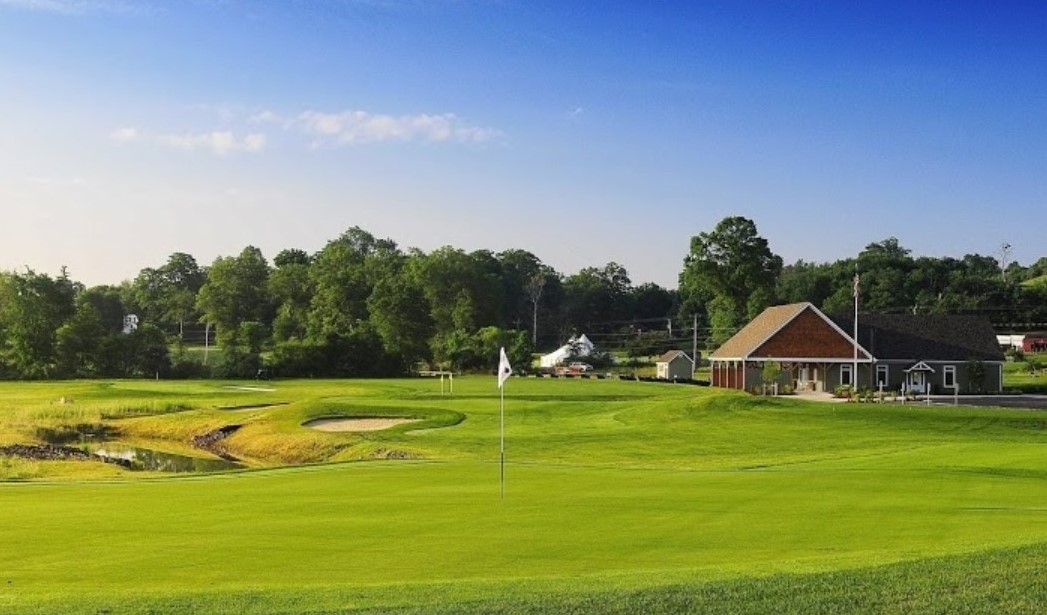 The facility added an extensive golf practice area in 2012 that includes 40 grass and artificial turf hitting stalls, a 20,000 square foot short game practice area, and a putting green that offers undulating slopes and multiple target holes. The facility was voted a GRAA Top 50 public range in 2018 and 2019.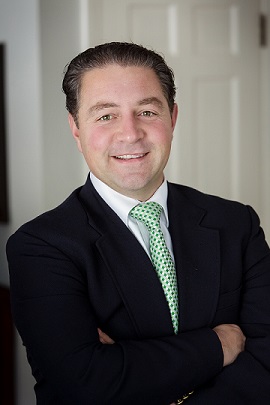 John Dipollina, recipient of the 2019 Connecticut PGA Youth Player Development award, is the Director of Golf. He has a thriving PGA Jr. League with 125 kids and a women's league with 160 participants – both numbers remaining steady this year, amid the COVID-19 pandemic. Much of this success and continued momentum can be attributed to a series of Zoom calls he organized in the spring with the parents of his junior golfers, as well as with the participants in his women's program. Through his insightful and innovative method of communicating during the pandemic, he was able to provide vital information and ease their minds, ensuring that all health and wellness measures would be taken at Lyman Orchards. "We just did better numbers for clinics than we did [in 2019], and we're coming off a record-setting year last year," Dipollina said. He even plans on using the platform in a similar manner going forward.
The PGA Professional staff at Lyman Orchards offers player development programs that serve the community and provides golf instruction from the beginner level to the advanced golfer. Marissa Kulig Crow was the 2019 LPGA Northeast Section Teacher of the Year. In her eight years at Lyman Orchards, she has built one of the biggest women's programs in the country, proving a step-by-step approach to learning the game through her Golf Fore Women program, engaging over 3,000 women golfers over that relatively short period of time.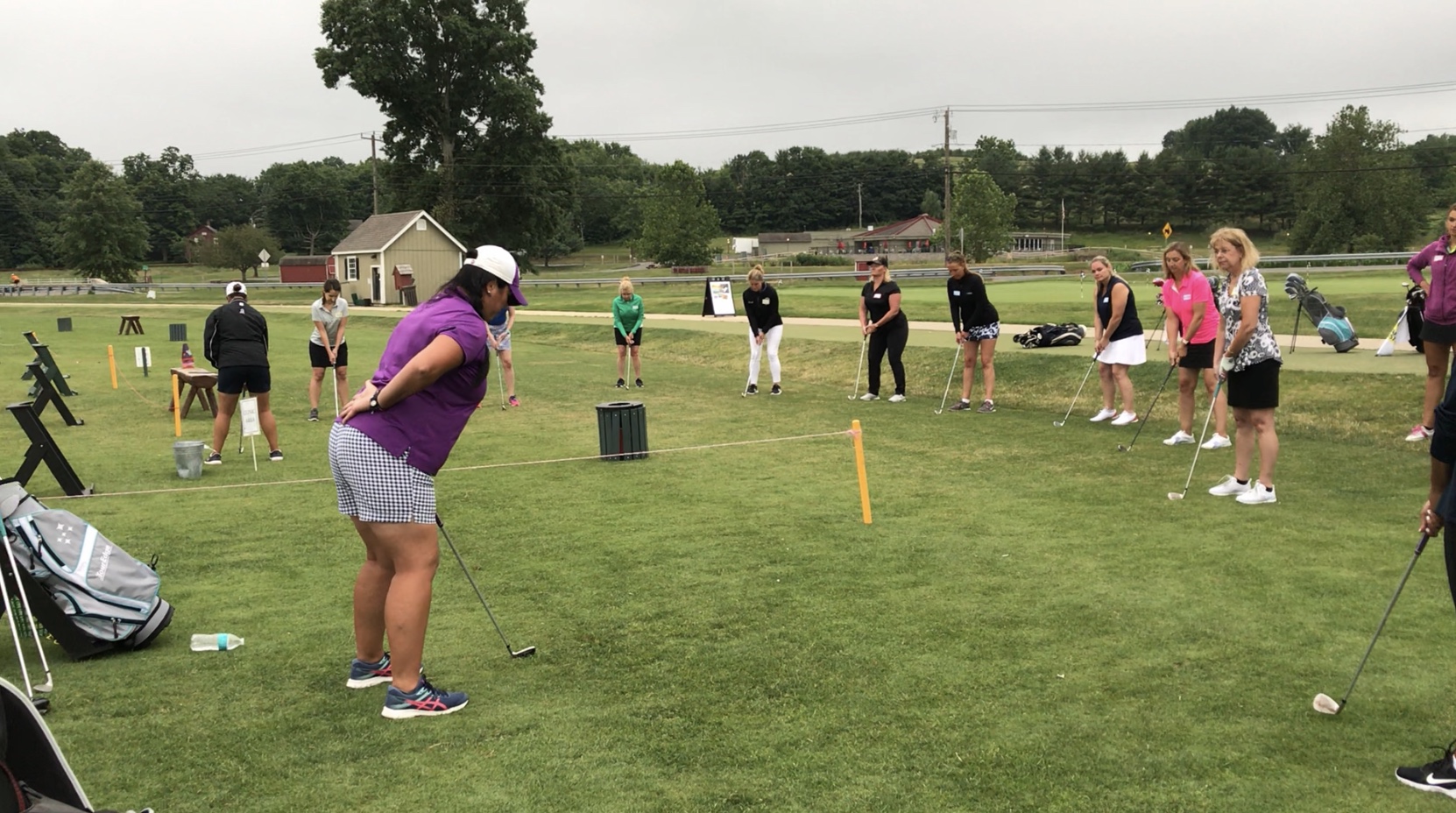 Golf Fore Women is a five-level program that introduces new women golfers to the game. It starts with five introductory classes, Golf Fore Women 101. These classes are geared towards brand new golfers and cover the basics of the swing, short game, putting, Rules, and etiquette.
Modeled after Crow's program for women, Jon Wilson hosts a men's program called Playing Through. Wilson, who was named National Golf Professional of the Year by the Arnold Palmer Golf Management Company in 1999 and recently earned the Connecticut PGA Player Development Award, has been successful in attracting men to his group sessions, an endeavor not easily achieved, as most teachers will attest that their male students usually prefer one-on-one instruction over the group environment.
Upon completion of the level one portion of these programs, students move on to broaden their education in Golf Fore Women or Playing Through 201. This level adds video analysis, drills, and teaching aids to the women's curriculum and introduces Wilson's students to on-course play and mentorship, where a deeper discussion of etiquette and goal-setting takes place.
At the 301 level, Crow's students enjoy four sessions on the Apple 9 course and a session on one of the facility's championship courses, providing a whole new perspective on the game of golf. Crow also provides five "Practice with the Pro" supervised range sessions that cover specific topics. By this point, students in both programs have their equipment evaluated or are custom-fit for clubs if they are buying a new set – in some cases, their very first set of clubs. Goal-setting, course management, and pace of play are all pertinent topics by the third level of classes.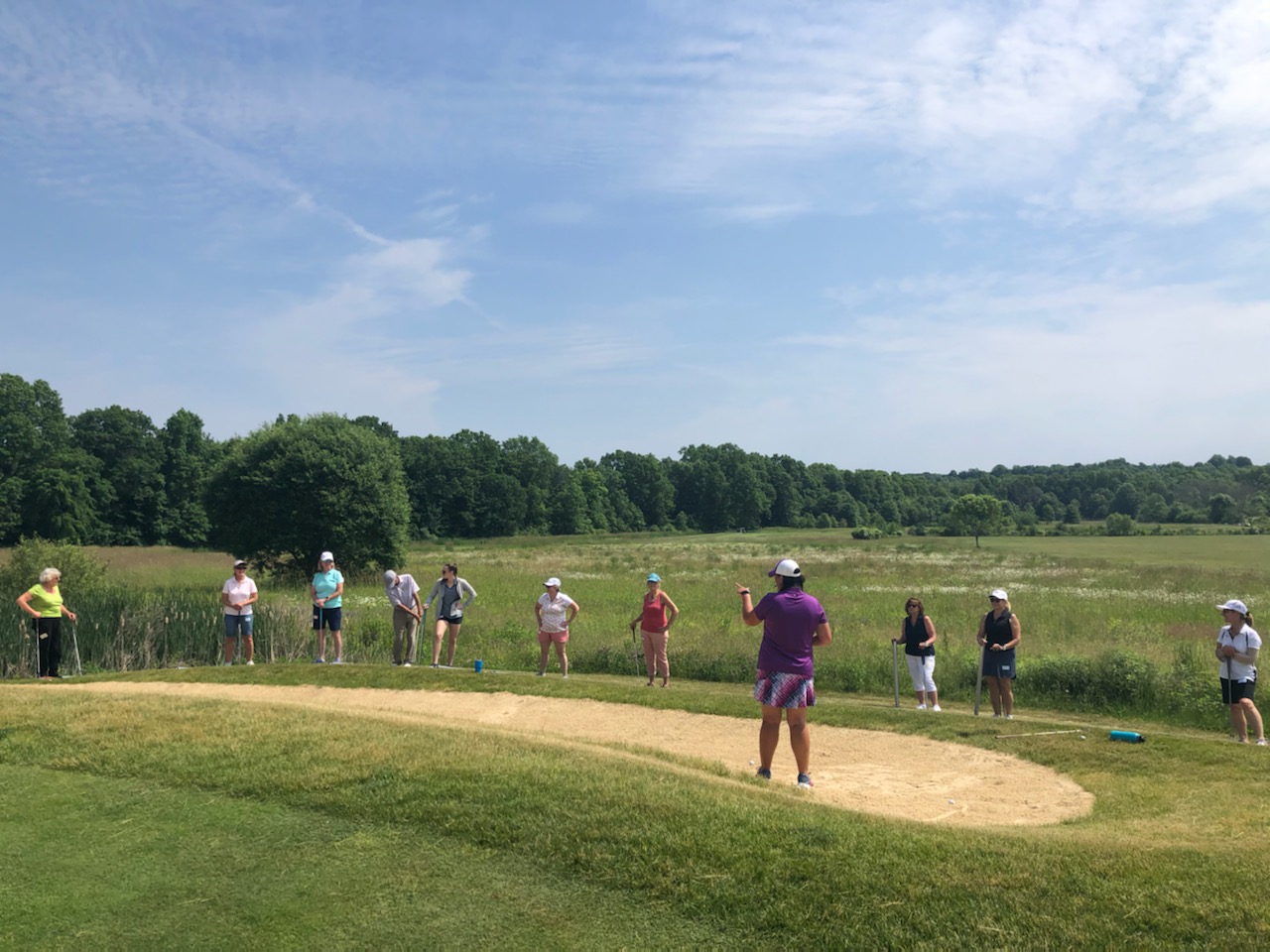 As students progress through the various levels, the class sizes are smaller and the personal attention received gets considerably more hands-on and personalized. Crow's Golf Fore Women 401 level is similar to her 301 agenda, adding video analysis and a detailed practice plan to the curriculum. Wilson's Playing Through 401 incorporates TrackMan into the instruction and also places a greater focus on wellness and nutrition.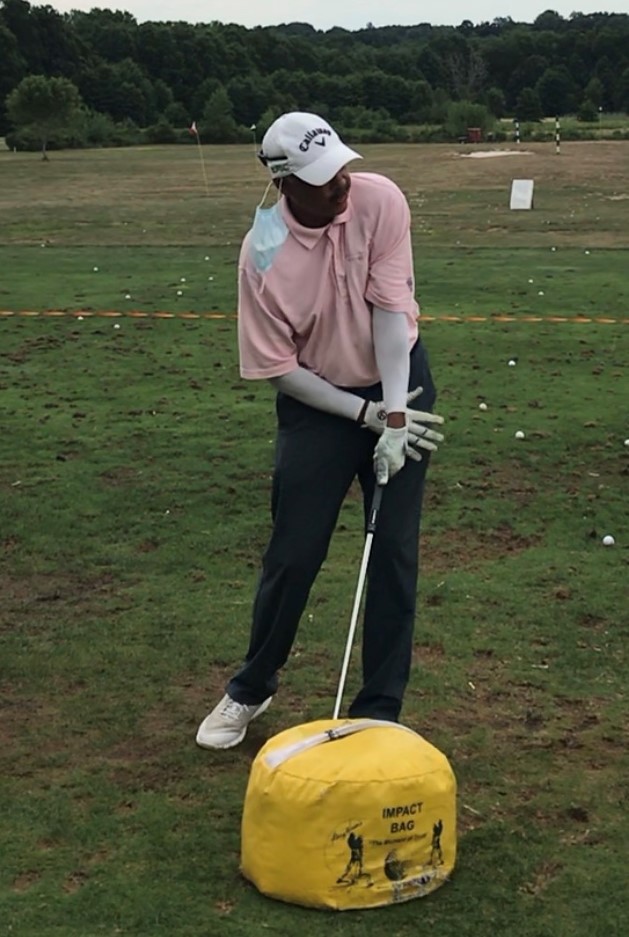 >

The final rung on the ladder, Golf Fore Women and Playing Through 501, renders the most detailed course management guidance and place a great focus on the individual student's strengths and weaknesses. Crow offers five one-hour classes and five more supervised range sessions to truly isolate the areas where her student's need the most attention. Wilson's focus is similar, focusing on the vital aspects of course management that have a direct effect on the player's scores. Both instructors cap these sessions at three students, for an extremely personal level of care and guidance.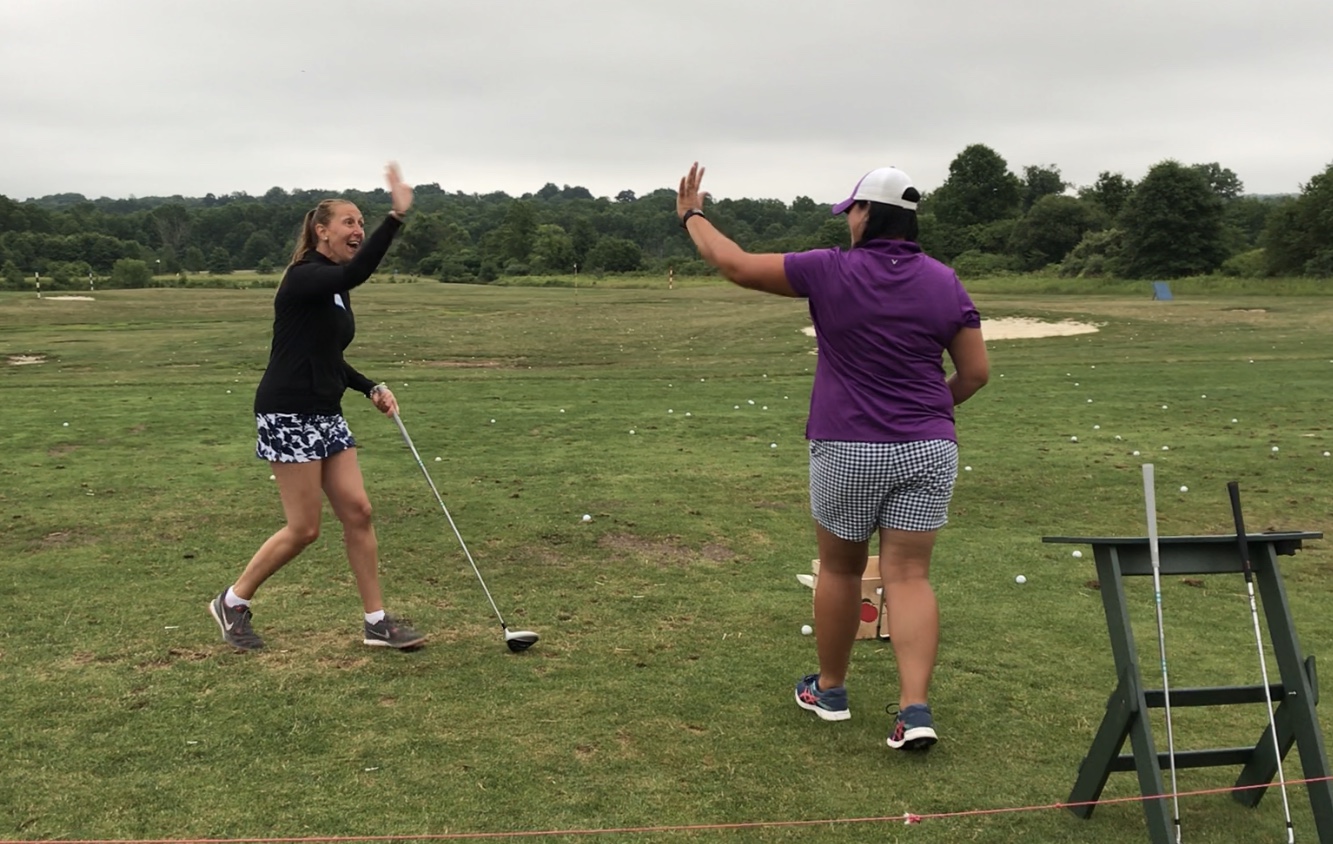 The Lyman Orchards team, which also includes PGA Professional, Jason Gobleck, the long-time head professional at Westchester Hills Golf Club, in White Plains, New York, offers many other opportunities to improve, including Practice…Eat…Play, a three-hour game improvement course that focuses on players' most pressings shortcomings. Other options include Play with a PGA/LPGA Pro, How Far? (a detailed review of one's carry and total yardages utilizing TrackMan), Spring Tune-Up, Summer Tune-Up, Yoga for Golfers, Get Golf Fit, Sip & Swing, Sip & Putt, and various corporate instruction opportunities that are as important for networking and team building as they are for improving the guests' golf skills. That's quite a selection of learning opportunities for Lyman Orchards' eager students. Something for everyone is NOT just a cliché when you peruse the options on the Lyman Orchards website.
The high level of diversity and expertise at Lyman Orchards is an amenity in itself. Crow offers a resume that includes greenskeeper, head professional, and general manager, and she'll be celebrating twenty years as an LPGA member in 2021. Wilson owned and directed his own golf academy for almost a decade and was head professional at three prestigious Connecticut facilities. He is the former women's golf coach at Yale and currently leads the Lady Cardinals golf team of Wesleyan University. Demonstrating his commitment to junior golf, Wilson has been an instructor for the First Tee of Connecticut since its inception in 1999. Gobleck's resume is just as impressive with a full roster of successful player development programs at his previous facility, and a list of juniors who went on to play golf at the collegiate level.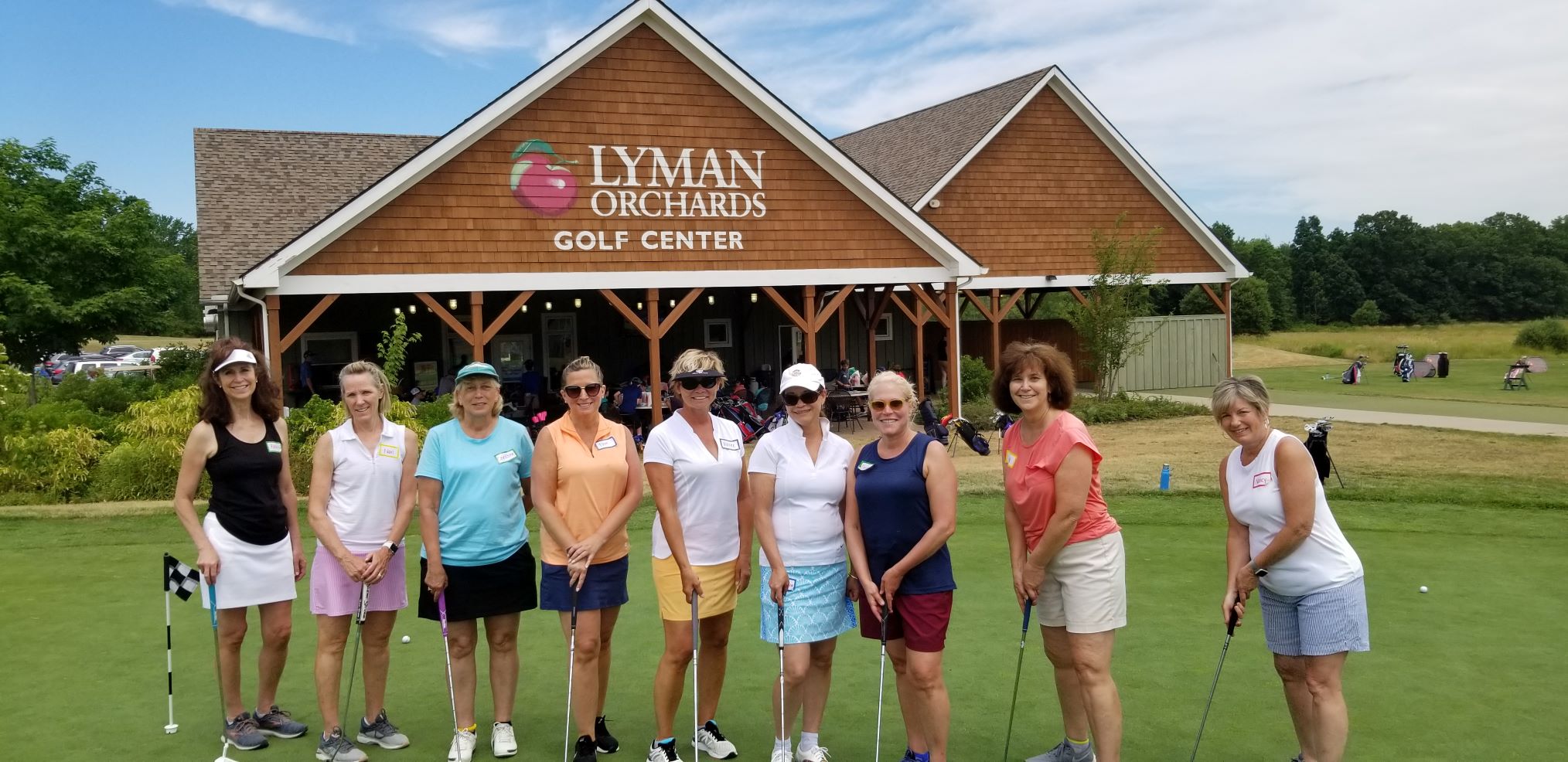 Dipollina tells me they've had higher group participation than ever before, a testament to the teamwork and dedication of the entire Lyman Orchards staff. Rounds are up – lessons are up – and the facility's retail operation strives to recover from the poor spring that all clubs faced amid the COVID outbreak. Among the Northeast destinations on your list of clubs to visit, add Lyman Orchards to the roll, and enjoy a day with some of the most dedicated and engaged leaders in the industry – they have the resume to prove it and the results to back it up.
For more information on Lyman Orchards, log on to https://lymangolf.com/.