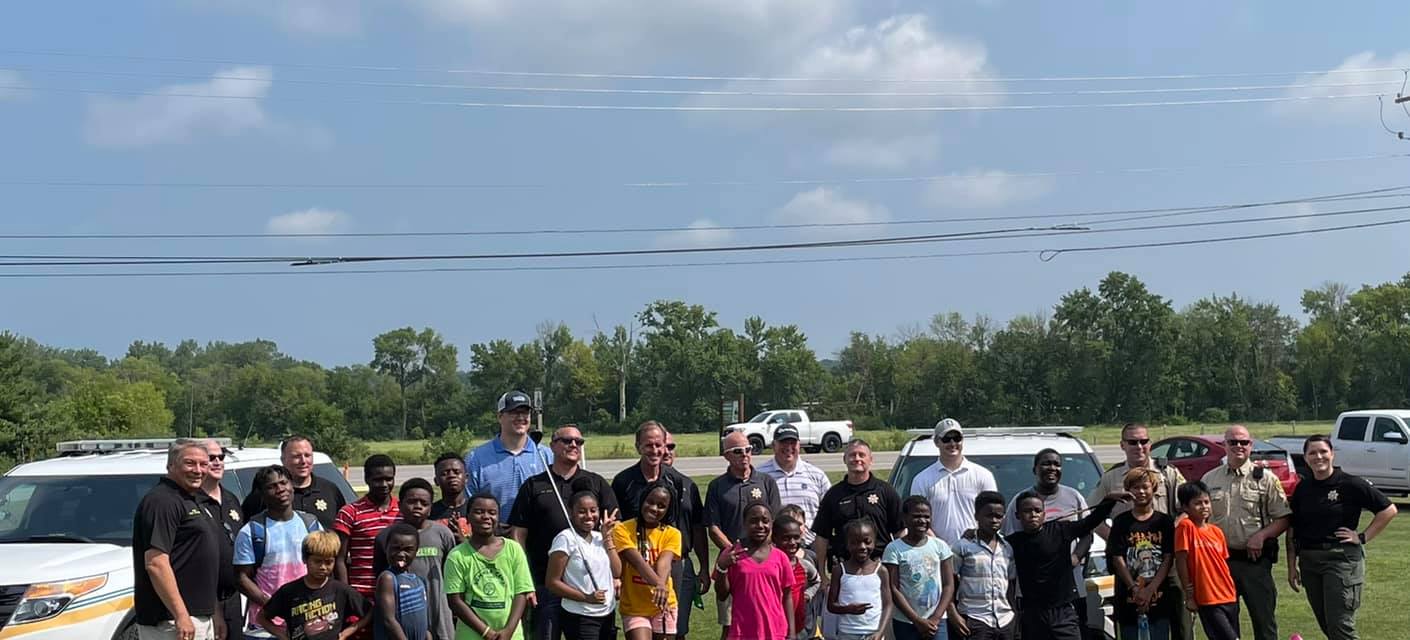 By Vinnie Manginelli, PGA
Mark Egly has been using golf as a vehicle to steer local youth in the right direction for many years. The award-winning PGA Professional has always been able to garner the support of local politicians, law enforcement and business people, as well as the attention and buy-in of leaders in the golf industry, within the Iowa PGA Section and nationally. In 1996, Egly, Iowa Governor Robert Ray, Polk County Sheriff Bob Rice and Egly's cousin who was a juvenile court judge, brought a group of more than 30 under-served youth to his range and started giving them golf lessons. That was the first tee that those young golfers ever stepped upon, and the hope was that the impact Egly and his colleagues would have would change the kids' lives forever.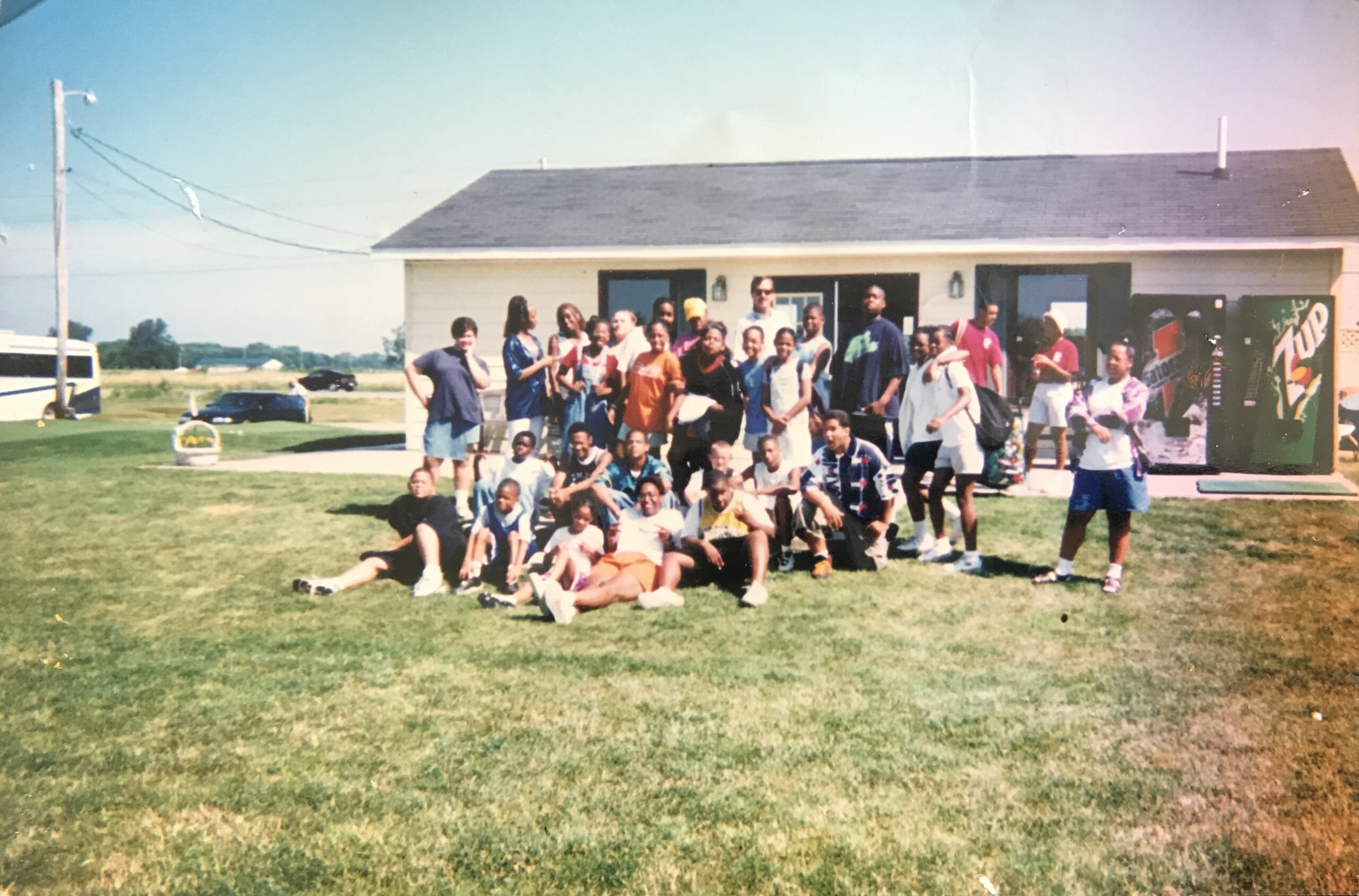 He did it again the following year and brought out his Section Executive Director and got Section staff involved. The USGA was giving him golf balls to utilize in his sessions and Wilson Golf was providing clubs for the young golfers to use. The buzz began emanating across the USGA, PGA of America and PGA Tour and further outreach from those organizations started reaching his phone and email box. "It is important to address the kids who need this attention the most," Egly says.
Fast forward to the summer of 2021, and Mark Egly is still using the game he loves to bring joy and direction to the lives of many young people who often have very little of both. Egly recently held three special days of golf and engagement between local law enforcement, including the Polk County Sheriff, and groups of young refugees from around the world.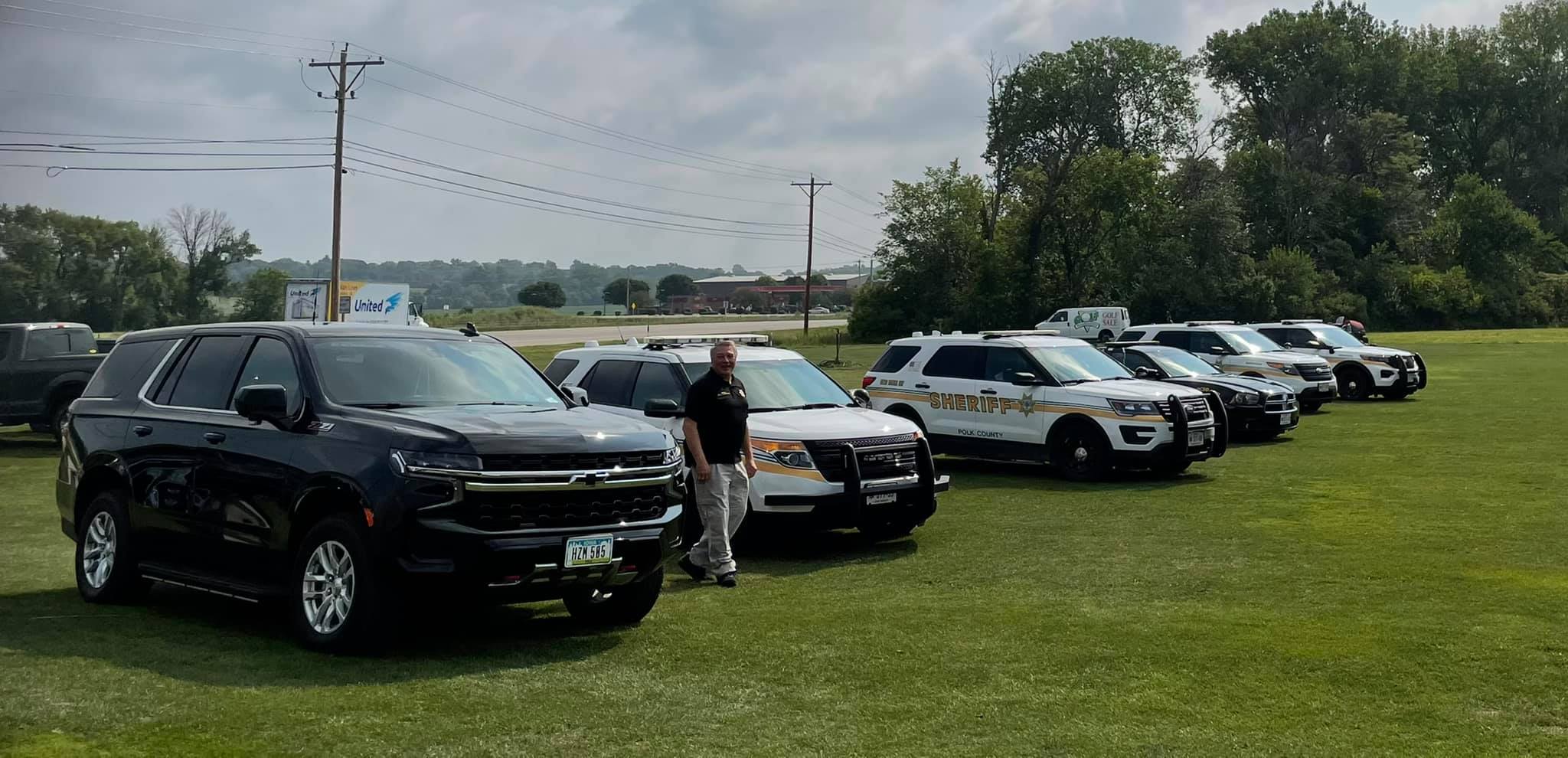 "Lunch and Golf with the Sheriff and the Kids" is a joint venture between Egly and Polk County Sheriff Kevin Schneider. Egly provided the venue and golf expertise, while Schneider supplied the one-on-one attention of a deputy or Sheriff's office staff member to work individually with each and every participant. Three special sessions were held throughout the summer of 2021, touching more than 50 young people who have come to the United States with very little, but have hope and faith. Mentors like Egly will only serve to buoy those aspirations, whether in golf or elsewhere in society.
Working with Des Moines Refugee Support, a 501(c)(3) organization that provides special services for refugees, Egly and Schneider hosted the kids for upwards of three hours per session, and enjoyed lunch that was provided by Schneider's office. Alison Hoeman, of the refugee support agency isolated youth in her programs who would benefit from Egly and Schneider's influence, and also brought volunteers of her own to provide added support each day.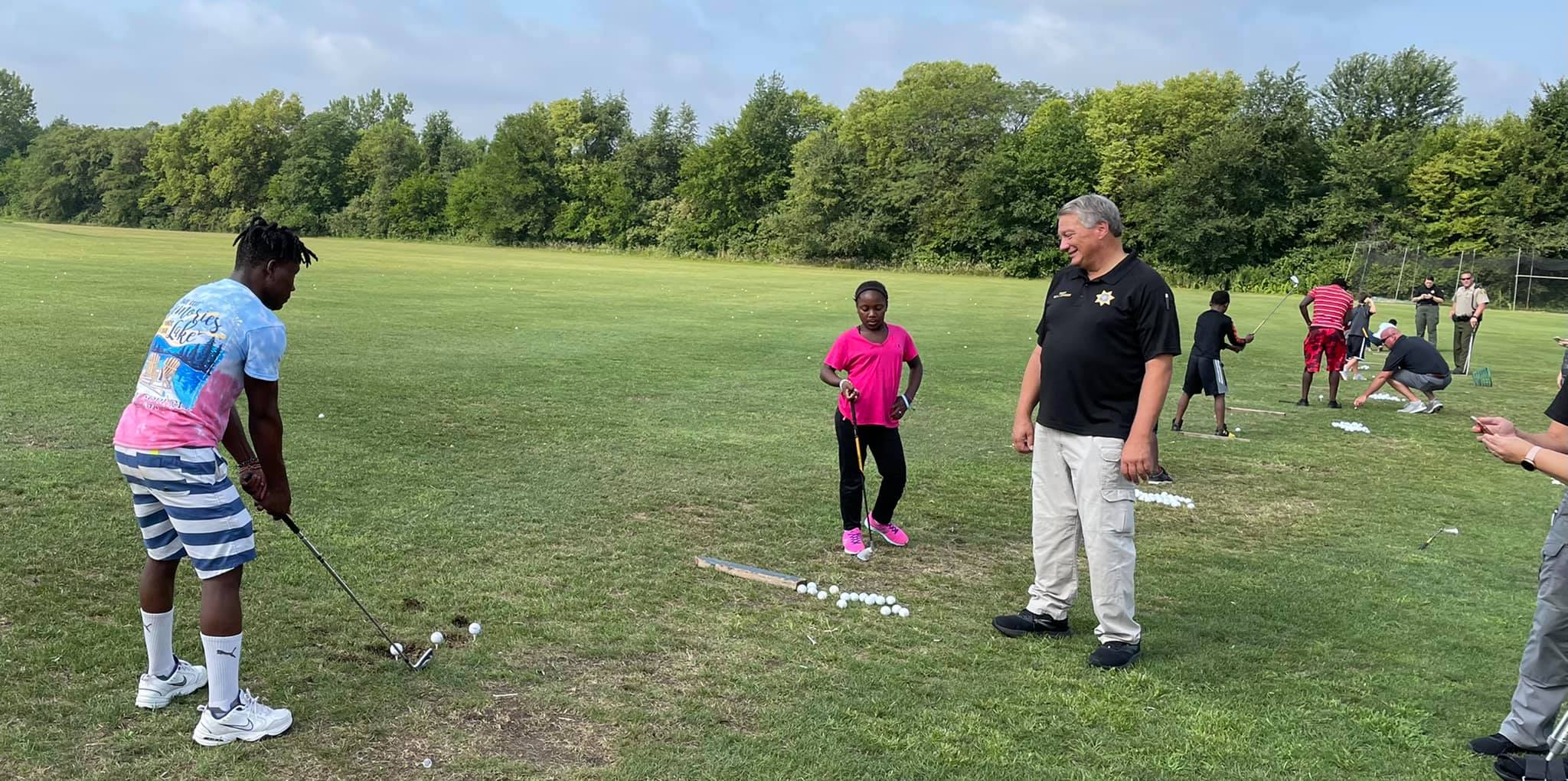 "Imagine having one-on-one engagement with a police officer, and looking around and seeing a dozen more, and realizing that they're really nice people, and they're there to help you," Egly stated. "These kids respond to kindness. How much better can we make society if we have dozens of kids in every neighborhood finding out that the police officers are their friends? Getting to know the men and women who drive those police cars around is a key to better community relations."
The golf lessons take place on the Des Moines Driving Range. None of the kids even knew what a golf club was when they came out, but Egly says they had a great time honing their skills by hitting golf balls at Sheriff Schneider as he drove the protective range cart back and forth on the range. They also introduce the kids to the putting aspect of the game and enjoy seeing their smiling faces when that golf ball disappears in the bottom of the cup.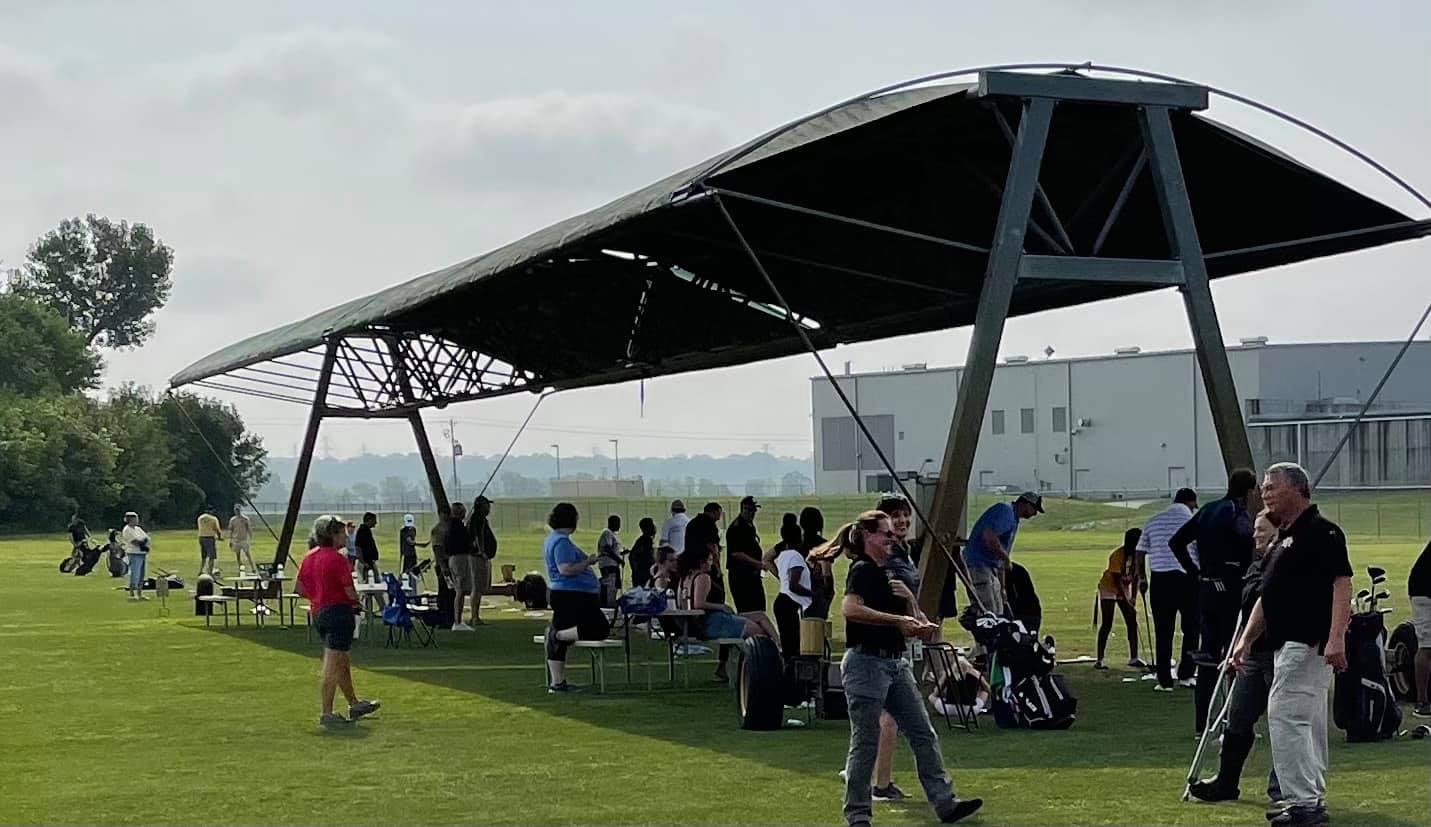 Egly taught the teachers prior to the sessions so the deputies and staff knew what to say during the golf instruction portion of the day, and how to guide the young golfers in their venture into golf. Many of the deputies and volunteers had no prior golf experience, so Egly's instruction was pertinent to communicating the right information and getting the kids to hit the ball that day, not months later after multiple lessons. Participants were even sent on their way with extra food items to bring home to their siblings.
"This group of young people came from around the world, escaping things that we have a hard time comprehending. I am confident that these young souls never saw the game of golf as a way of assimilating into the Des Moines community, while becoming friends with the men and women of our Polk County Sheriff's staff, and the great women and men of the organization."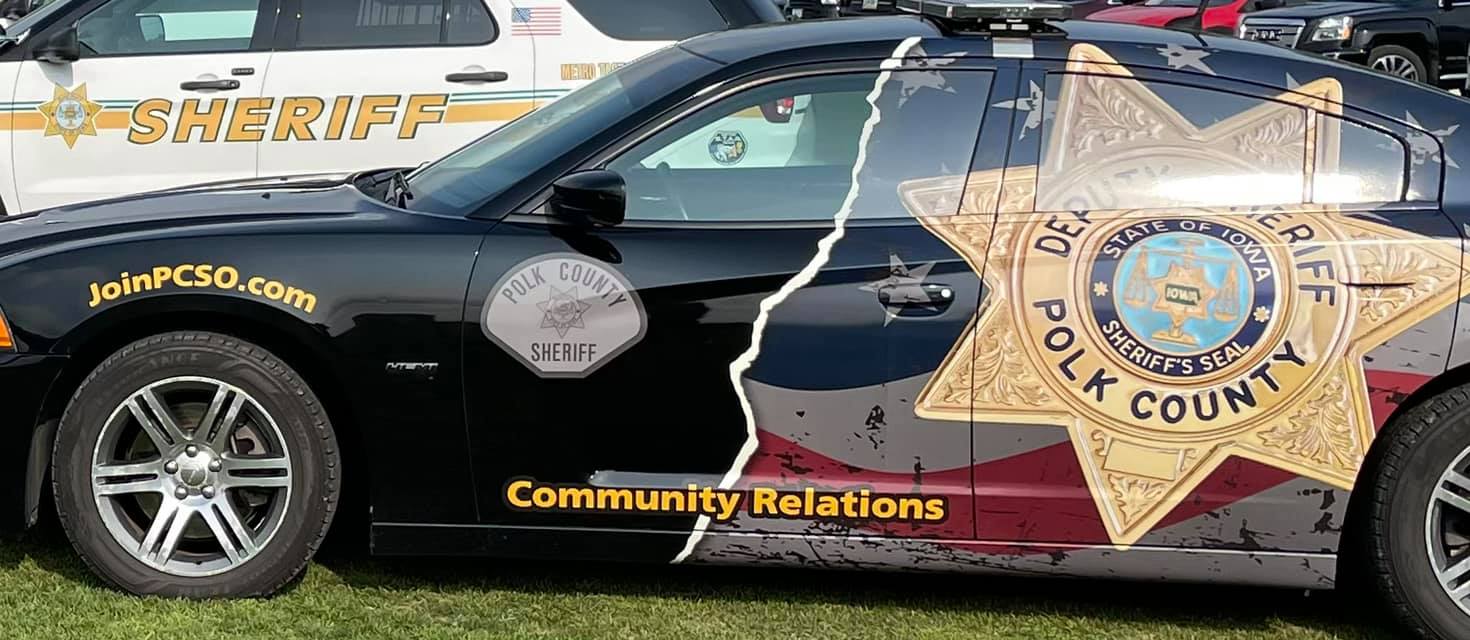 He continued, "The special sheriff vehicle on hand clearly states a purpose, 'Community Relations'. I can't thank Sheriff Schneider and his team enough for all the great communications that made each and every one of these children so happy. We sometimes forget how something small can mean so much to a young mind and soul, especially those who have very little. Multiple times each day, the joy of being like one of Santa Clause's elves hit many of us in a very special way," Egly stated poignantly.
A quarter-century after that first foray into using golf as a means to bring people together, Egly is appreciative of the efforts of so many in 2021. "I am so thankful that we are surrounded once again by those who have the vision of better communications and relationships with everyone in our community," he expressed.


Egly has plans to continue, if not expand, the program in 2022 and hopes to work with Iowa Governor, Kim Reynolds to make this outreach program a statewide endeavor going forward. "All it takes is a driving range, a few golf balls and people who care," he says. Egly hopes to have increased buy-in from the PGA and additional sheriff's offices across the state of Iowa and looks to include other groups who would benefit from such engagement. He also hopes the framework he's created in this endeavor is adopted in other PGA Sections and big cities. He cites the great relationships that inevitably form from time spent on the golf course or, in this case, the practice range.
"Many discuss how great the 'Good Ole Days' were. I want to thank everyone involved with making these current programs in 2021 such a great success, and thank you for helping make these the 'Good Ole Days'," Egly concluded.