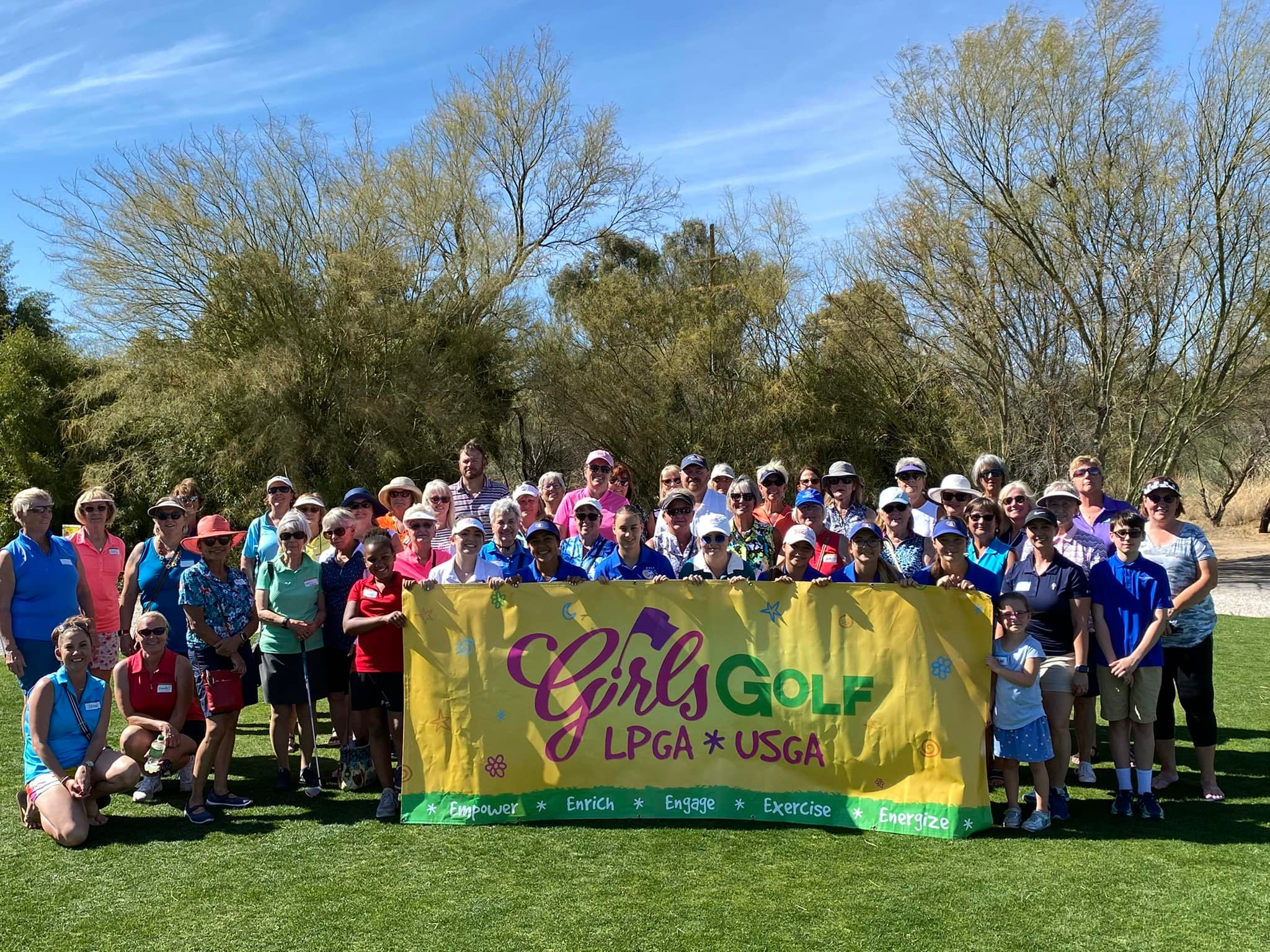 By Vinnie Manginelli, PGA
Catching up with Marvol Barnard, National President of the LPGA Professionals and PGA/LPGA Director of Instruction at Haven Golf Course in Green Valley, Arizona is always a treat. Her enthusiasm for golf and dedication to creating women's opportunities in the game are inspiring. We recently talked about the evolution of the highly-successful LPGA*USGA Girls Golf Program, now often referred to as simply Girls Golf.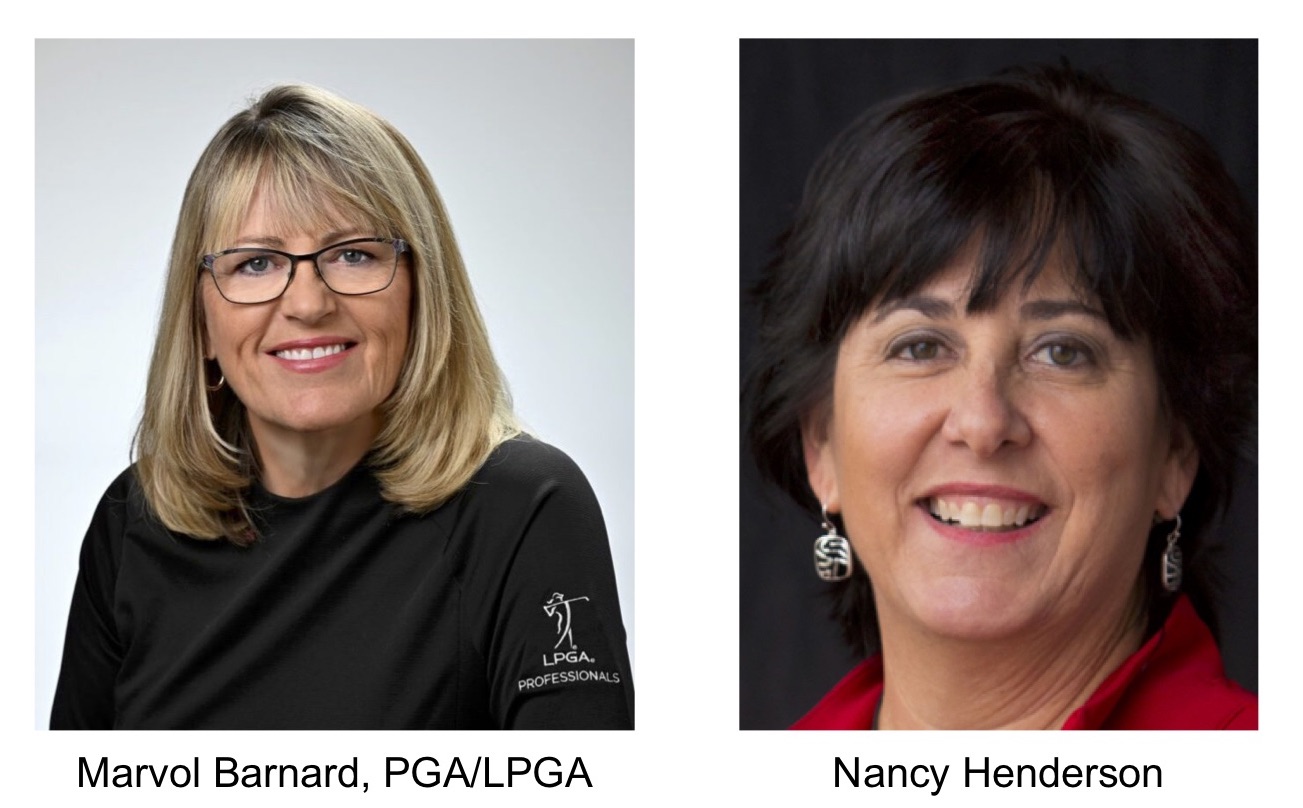 Joining us on the call was Nancy Henderson, the Chief Teaching Officer of the LPGA Professionals and President of the LPGA Foundation, under which the Girls Golf program resides.
Founded in 1989 by Sandy LaBauve, an LPGA Teaching Professional in Phoenix, Arizona, Girls Golf was created as a way for LaBauve to share the joys of golf with her own two daughters. In building the program, she reached out to local Girl Scout troops, sports teams and schools, and grew participation by welcoming friends of friends of her young students.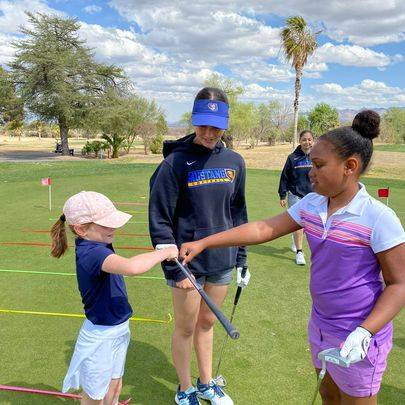 Fast forward 33 years, and nearly one million girls have been introduced to the game through Girls Golf programs facilitated by LPGA and PGA Professionals across the country. These professionals are soliciting the support of their Women's Associations, 9-holers, 18-holers, new golfers and long-time players to serve as mentors and role models for the young Girls Golf participants.
After all, the spirit of Girls Golf goes beyond just learning the technical aspects of the game. "Our high school's girls golf team was sorely lacking in equipment, and by fundraising through Girls Golf, we were able to get them uniforms, shoes, hats, gloves and even clubs. So, now when our team walks out onto the first tee, they look good, and more importantly, they feel good about themselves," Barnard explained.
"The USGA provides grants for sites that need funding, including equipment and even simple access to the program, but with the help of our site leaders, we've seen and heard some amazing stories of fundraising with a purpose," Henderson added.

"The fundraising support from the Girls Golf program to the local professional is also unbelievable. They sent me a banner, and even little gifts for the kids. I didn't really know where to start and their help in getting going was invaluable," Barnard detailed.
Growing awareness of the benefits of Girls Golf is an ongoing effort. After years as solely an LPGA Foundation initiative, Girls Golf is now an integrated LPGA priority under Henderson's purview. "It's been a great connection having our LPGA Foundation oversee the Girls Golf program and gain the support of so many of our 1,800 LPGA Professionals," she stated.


With Nancy's dual roles in the LPGA Professionals and its Foundation, she has rallied the members to make this vital program a priority across her Association. There are now over 500 sites, with the latest one being set up in South Africa.
She is however, humble in taking credit. "It's been amazing how we've grown and what we've done. When you get someone like Marvol, who's so successful, to raise her hand and say 'Yes' – that's the power of someone wanting to make a difference."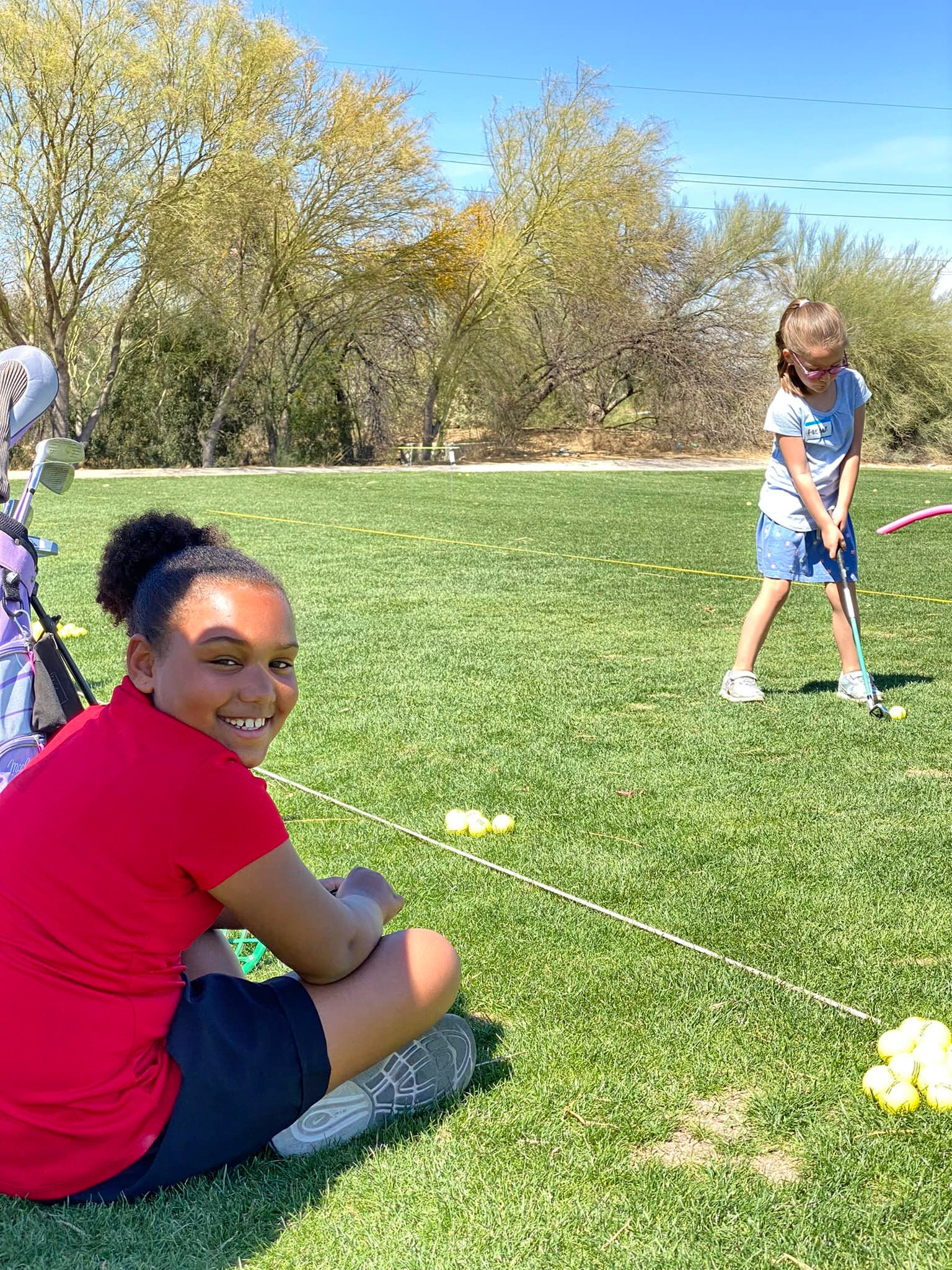 Gaining the support of their PGA colleagues is a significant component of the growth of Girls Golf. "We'll share information and spread awareness within the 41 PGA Sections through our existing site leaders who serve as ambassadors in making those vital connections. In fact, we now have over 500 sites supporting more than 90,000 participants," Henderson lauded. "Those relationships with the local pros have worked really well for us. They often help turn a single site within a PGA Section into several."

With 5,000 participants in 2010 and 18 times that number today, Henderson sites an influx of funding to the program derived from the initial LPGA Founders Cup event in 2011 as a catalyst for the immense growth it has seen over the past decade. This event coincided with Henderson assuming her role at the Foundation, placing a greater focus on Girls Golf and ensuring the very important buy-in of so many of the Association's members.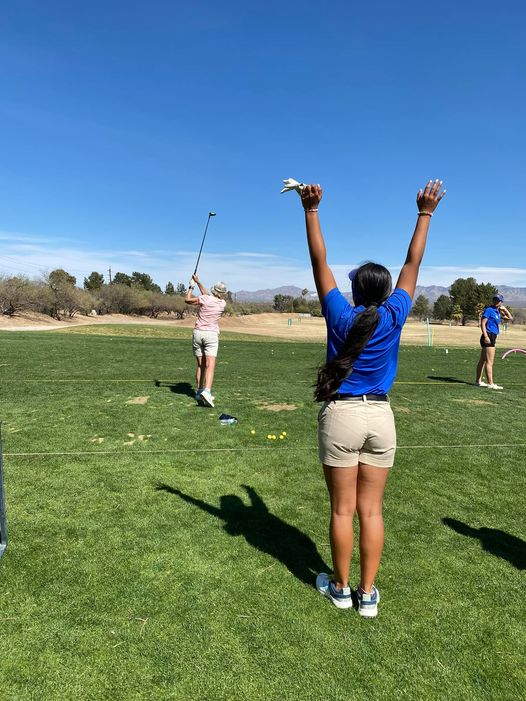 With additional industry initiatives like Drive, Chip and Putt, First Tee and PGA Jr. League, the percentage of girls among the total number of junior golfers has doubled from 17 percent to 34 percent.
"I can tell you we're not stopping there," Henderson admitted. "Our goal is to reach full parity in junior golf with half of our young golfers being girls. This will equate to more women playing in later years." With programs that support this endeavor, like #inviteHER, Henderson and Barnard are leading a concentrated charge to grow Girls Golf even more than it has in recent years.
As mentioned, Girls Golf is about more than just honing a good golf swing, however. "We not only coach the girls the game of golf, but we teach them life skills to help them be successful women, which is why it's so important that PGA and LPGA Professionals get their women members on board," Henderson explained. "We've also been successful in having Girls Golf alumni return and give back to the program on a local level."
In fact, 75 Girls Golf alumni have made it to the LPGA Tour, including Brittany Lincicome, Morgan Pressel, Cheyenne Woods and Mariah Stackhouse. "It's not the primary intention of the program, but it has certainly been successful in developing elite athletes," Henderson advised.
She added, "We're about providing opportunities for girls to follow their dreams, and by focusing our programming on the Five E's – Empower, Enrich, Engage, Exercise and Energize, we're accomplishing our goals."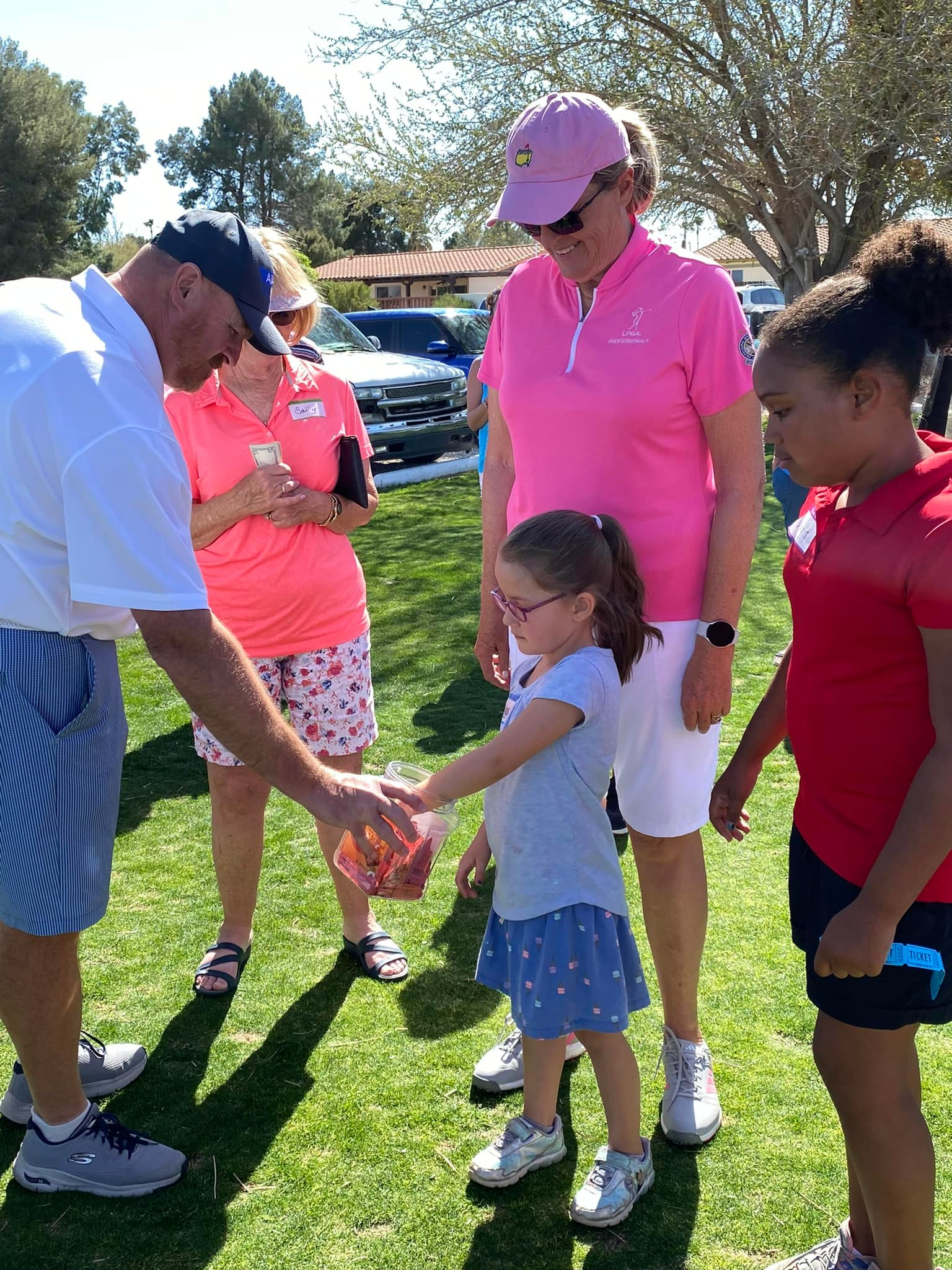 Barnard concluded with a story of seeing a Girls Golf participant coaching one of the women members after a recent Girls Golf session. "She was doing a great job, as the lady was striping the ball. While everybody cheered, I thought to myself, 'Here's a future LPGA Professional.'"
Click these links for more information on Girls Golf, the LPGA Foundation and LPGA Professionals.