The grip, starting at $5.99, will be available in standard and midsize models for a limited time only
(SAN DIEGO, CA) – Lamkin Corporation – the original manufacturer of premium golf grips – announces the release of its Gold Medal Edition Wrap-Tech grip, inspired by the sporting events taking place in Rio de Janeiro this summer. The grip (starting at $5.99) will be available in standard and midsize models for a limited time only at LamkinGrips.com.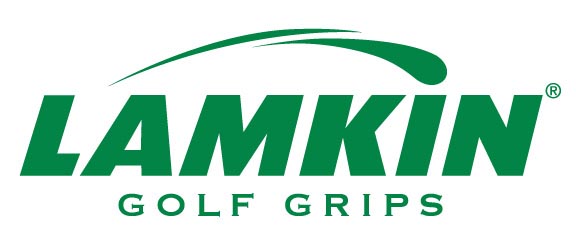 Favored by PGA Tour player Miguel Angel Jimenez, the Wrap-Tech features Lamkin's proprietary Double-Helix pattern designed with a smooth spiral for comfort and a high-traction spiral for increased control. The proprietary metallic compound adds enhanced tackiness and a lighter, softer feel for unmatched grip comfort.


"We developed the metallic color in recognition of the fierce will among competitors to go for gold in Brazil," says Bob Lamkin, President and CEO of Lamkin. "It takes years of hard work and preparation for golfers to excel at the highest level of the game, and we share in their competitive spirit by offering nothing but the best when it comes to high-performance golf grips."
The combination of wrap styling, a softer material and an unbuffed finishing process makes the Wrap-Tech ideal for players who prefer to play without a glove. The added grip traction also makes the grip an excellent choice for use in all weather conditions.
Lamkin grips are unrivaled in quality thanks to world-class engineering, premium materials and handcrafted, repeatable production techniques. Other Lamkin offerings include the new SINK, Wrap-Tech and UTx models, as well as the iconic Crossline, the popular R.E.L ACE 3-Gen, and Tour Van options crafted according to Tour player specifications.
Offering the widest assortment of performance-enhancing golf grips, Lamkin has been an industry leader for more than 90 years. In addition to the legendary Arnold Palmer, the company's famed products are preferred by PGA Tour superstars Justin Rose, Keegan Bradley, Brandt Snedeker, Miguel Angel Jimenez and many others.
More information: LamkinGrips.com or 800-642-7755. Get social: @LamkinGrips.
About Lamkin Grips
Lamkin Grips' golf heritage dates back to 1925 when founder Elver B. Lamkin began manufacturing golf's first leather grips. Today, the family-owned business delivers the industry's widest assortment of performance-enhancing golf grips that continue to earn loyal customers worldwide. Through their ongoing dedication to unequaled product quality and service support, Lamkin Grips is passionately committed to connecting golfers to a more confident, consistent and enjoyable game.
Contact:
Bianca Hutton
Buffalo.Agency
703.940.3525
bhutton@buffalo.agency