By Vinnie Manginelli, PGA

Career longevity at one golf facility is not that common. But there are some PGA Professionals who've been at their clubs and courses for an impressively long time. PGA Master Professional and Quarter Century PGA Member Laird Small, for instance, enjoyed nine years as PGA Head Professional at Spyglass Hill Golf Course in Pebble Beach, California before launching the Pebble Beach Golf Academy in 1996. He's been at the academy ever since and is now a PGA Master Instructor. He's also a GRAA Elite Growth of the Game Teaching Professional, and earned a national award as the 2003 PGA of America Teacher of the Year.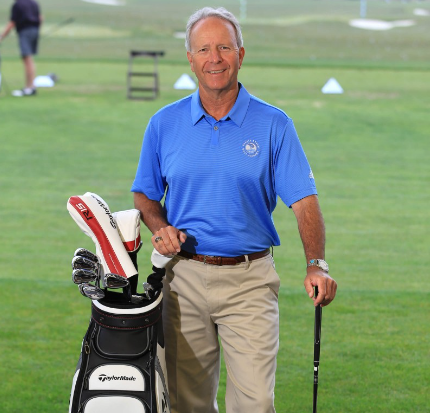 Small started playing golf when he was eight or nine years old after seeing kids not much older than him driving golf carts right there at Spyglass Hill Golf Course, and he wanted to do it too. Soon after, he learned how to caddy and learned about the game, using the money earned to pay for golf lessons. "I got more interested in the game, while improving and getting better," he stated. Soon the dream of going to college on a golf scholarship blossomed, and he had thoughts of playing professionally.
"We were state champions at Salinas High School, and we won the state championship in junior college, as well," Small touted. "I'd go on to play on a golf scholarship at the University of California Irvine, and finished 2nd in the NCAA golf championship when I was there."
After graduating, Small toiled on a few mini-tours for a few years, and tried to qualify for some Tour events, but soon realized that his long-term aspirations in golf were not in playing, but in teaching and coaching. Still working on his own game, he took a part-time role at Quail Lodge in Carmel, California, and within a year was made assistant professional and registered for the PGA program. Four years later he would become the PGA Director of Golf Operations before heading over to Spyglass Hill in 1987.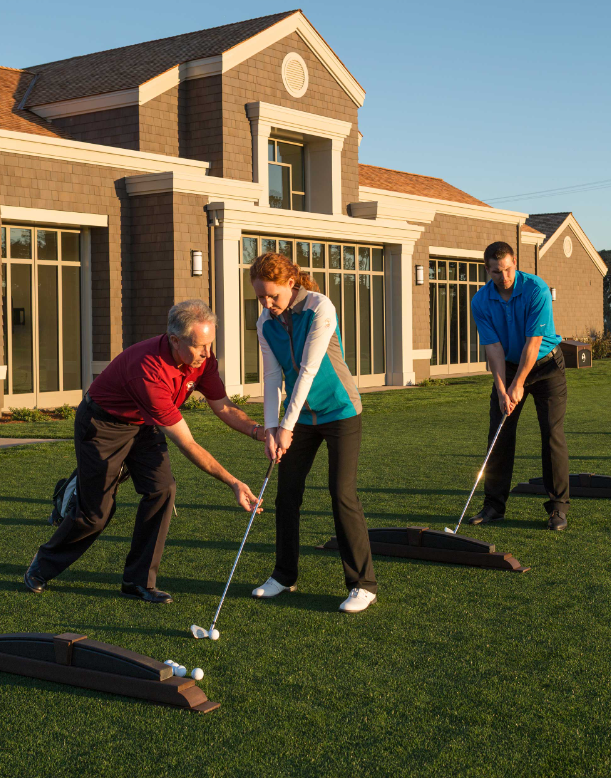 The Pebble Beach Golf Academy caters to golfers of all skill levels who see Pebble Beach as a destination resort. "My whole concept was to create a place where people can learn how to play golf at one of the best locations in the game," Small said. "We focus on the pillars of on-course play, fitness, nutrition and the mental side of the game." Small would build his programs around these initiatives.
Most individuals visit Pebble Beach to play the game, rather than take lessons or attend clinics – ideally, you'd have time for all of the above. However, Small says that most of the golf schools held at the academy are corporate driven. "We teach them before they go out to play, often for a few hours in the morning, and we'll help them with their skills and advise them on various shots that they'll inevitably face on the course they're playing that day – Pebble Beach, The Links at Spanish Bay, Spyglass Hill or Del Monte. They're different types of courses that require different types of golf shots," he added. Small also hosts programs based on experience and will often have repeat students who will tell him the last time they played was when they were there with him the year before.
Laird and his team use an adjacent Par 3 course on the property to facilitate a very popular 'Learn to Play' program of instruction, demonstration and on-course play. He'll usually get 20-30 participants in these sessions.

The staff at Pebble Beach Golf Academy consists of PGA Professionals Kevin Hanssen and Ross Kroeker, the 2018 and 2019 Northern California PGA Teachers of the Year, respectively, as well as Scott Nei, a robotic swing training instructor. Small also utilizes teaching and assistant professionals from the Pebble Beach family of courses to teach the bevy of students coming through the academy's doors. Remembering the days when he was just starting out, Small's engagement with the other course professionals provides them with teaching experience and helps them determine the path they'd like to take in golf. "We introduce them to different teaching concepts and ideas to help players at various levels of the game," he admitted proudly. "Part of that coaching and mentoring is to help round out our golf professionals."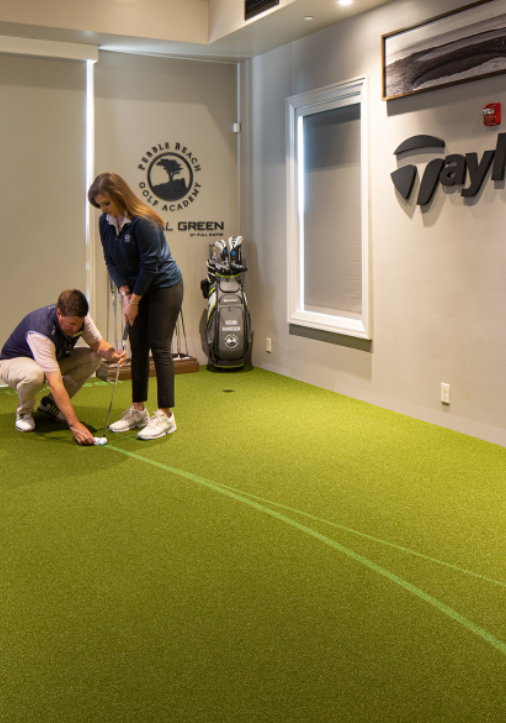 The current facilities at the Pebble Beach Golf Academy opened almost a decade ago, and are now considered one of the best teaching facilities in the world. There are three studios that can accommodate a number of students, a putting studio with PuttView movable green and a robot that helps students see, feel and experience the perfect golf swing motion.
Small encourages bonding of personalities and people through conversation and camaraderie, in addition to the golf instruction and game improvement. "When you're playing, you're out there for four hours, so it's a great opportunity to create relationships and have fun. We want people to see that aspect of the game, as well," he explained.
On the community side, Small started the AT&T Pebble Beach Junior Golf Association in the early 1990s. Offering year-round golf instruction, he says there are over 3,500 junior members who participate in different programs throughout the year. There are free lessons, clubs if they need them and potential for scholarships that are based on performance in school, work ethic and volunteerism, rather than golfing ability. "We have this wonderful program that I feel very fortunate to have started. And it's really grown through the help of so many people in our community."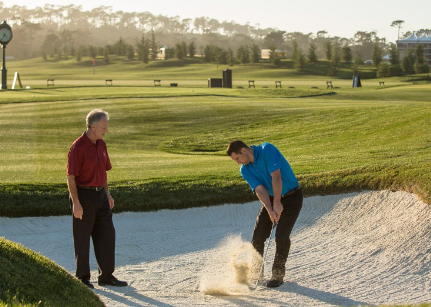 Education and goal-setting have always been vital components of Small's career, and it's reflected in his efforts with students, his local community and his fellow PGA Professionals. In fact, back when he was at Spyglass three decades ago, food and beverage was under his purview, but he admittedly knew very little about the topic. To better his knowledge and increase his value to the facility, Small took a community college course on the subject at night – dedication you only see from the top-tier professionals in any field.
For more information on the Pebble Beach Golf Academy, please log on to its website.