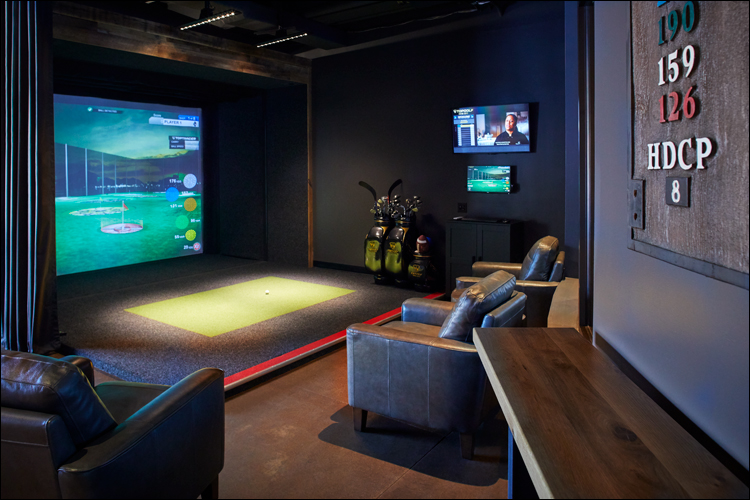 By Vinnie Manginelli, PGA
This September, over a quarter of a million golf fans from around the world will converge on Kohler, Wisconsin as Steve Stricker and Padraig Harrington pit their American and European Ryder Cup teams against each other in the spirit of competition and pride of country. Whistling Straits will be the setting for this biennial extravaganza, having hosted the 2004, 2010, and 2015 PGA Championships, as well as the 2007 U.S. Senior Open.

Kohler, Wisconsin is a village in Sheboygan County – it has a population of less than 2,500 people, yet in the past two decades it has established itself as a bucket list destination for golfers from all over the globe. Destination Kohler encompasses two hotels amassing 500 rooms, a full- service spa, various restaurants, a wellness center, and two incredible golf facilities, Blackwolf Run and Whistling Straits, each offering 36 holes of world-class championship golf. In 2016, they added the Kohler Swing Studio & Golf Club to satisfy visitors' appetite for food, fun, and after-hours golf.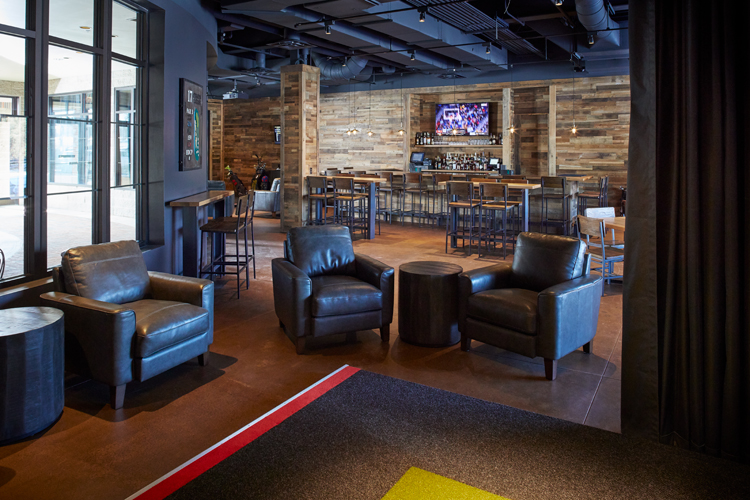 The Kohler Swing Studio & Golf Club houses two aboutGOLF simulators that offer over 60 courses to play for those golfers who didn't get enough of the game before the sun went down. In addition, visitors during the winter months can take a few swings, play a round, or even join a league.

Last December, the Kohler Swing Studio added two Topgolf Swing Suites to its menu of amenities. In addition to golf, patrons can test their skills at hockey, baseball, football, and even Zombie Dodgeball.
Topgolf Swing Studios are definitely more than just golf simulators. According to the Topgolf Swing Suite website, "Topgolf Swing Suite is an immersive social experience offering guests a comfy lounge to play and enjoy fantastic food and beverage service. With a massive screen and a selection of exciting virtual games, the Topgolf Swing Suite delivers a one-of-a-kind simulation that's fun for golfers and non-golfers alike."

Michael O'Reilly, the PGA Director of Golf Operations for Destination Kohler, and the 2017 PGA Wisconsin Section Golf Professional of the Year, says that the latest addition has definitely grown their clientele, attracting more families than before. Where the aboutGOLF simulators are literally all about golf, the Topgolf Swing Suites offer the other gaming options as well, enabling non-golfers to enjoy the facility. "We've created a golf experience that is very approachable for everyone," O'Reilly said.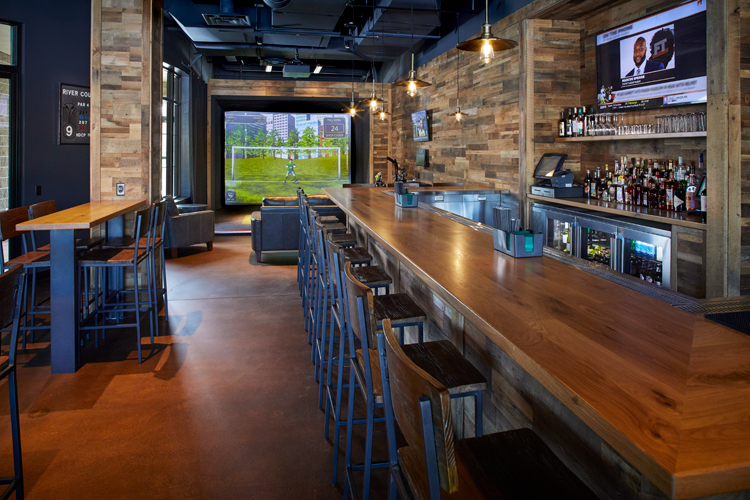 To coincide with the recent enhancements to the Swing Studio, a new food and beverage menu was implemented to provide an array of pub fare options like appetizers, pizza, burgers, and salads.

The Kohler Swing Studio is also home to a portion of the Kohler Golf Academy. With practice facilities at Blackwolf Run and Whistling Straits, the indoor aspect of the academy allows for year-round teaching opportunities and a means for visitors to hone their skills with one of the Academy's golf schools, clinics, or private lessons with a PGA-certified instructor. The suites can accommodate small groups of 4-8, as well as corporate events of 30-40 individuals. With appetizers and dinner buffet options, as well as full beverage services, the Kohler Swing Studio & Golf Club is living up to the Destination Kohler name.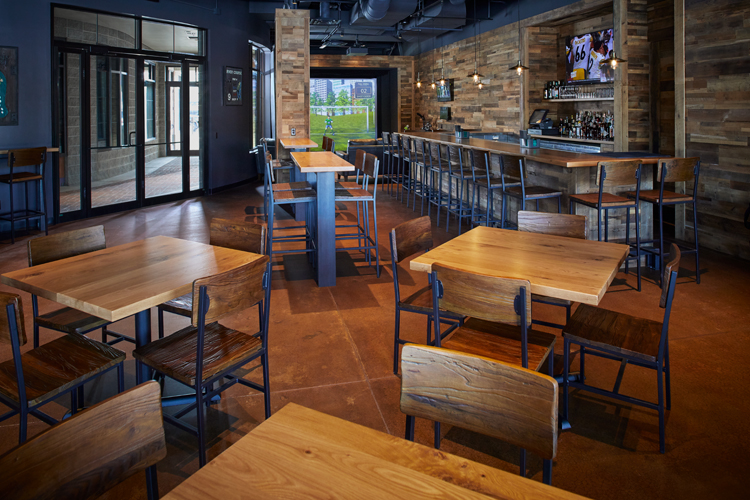 O'Reilly anticipates adding outdoor patio space this spring to welcome even more fun-lovers in this party-like atmosphere that celebrates golf, camaraderie, and even some friendly competition.
For more information on Destination Kohler's amenities or for reservations, call (800) 344-2838 or visit DestinationKohler.com.