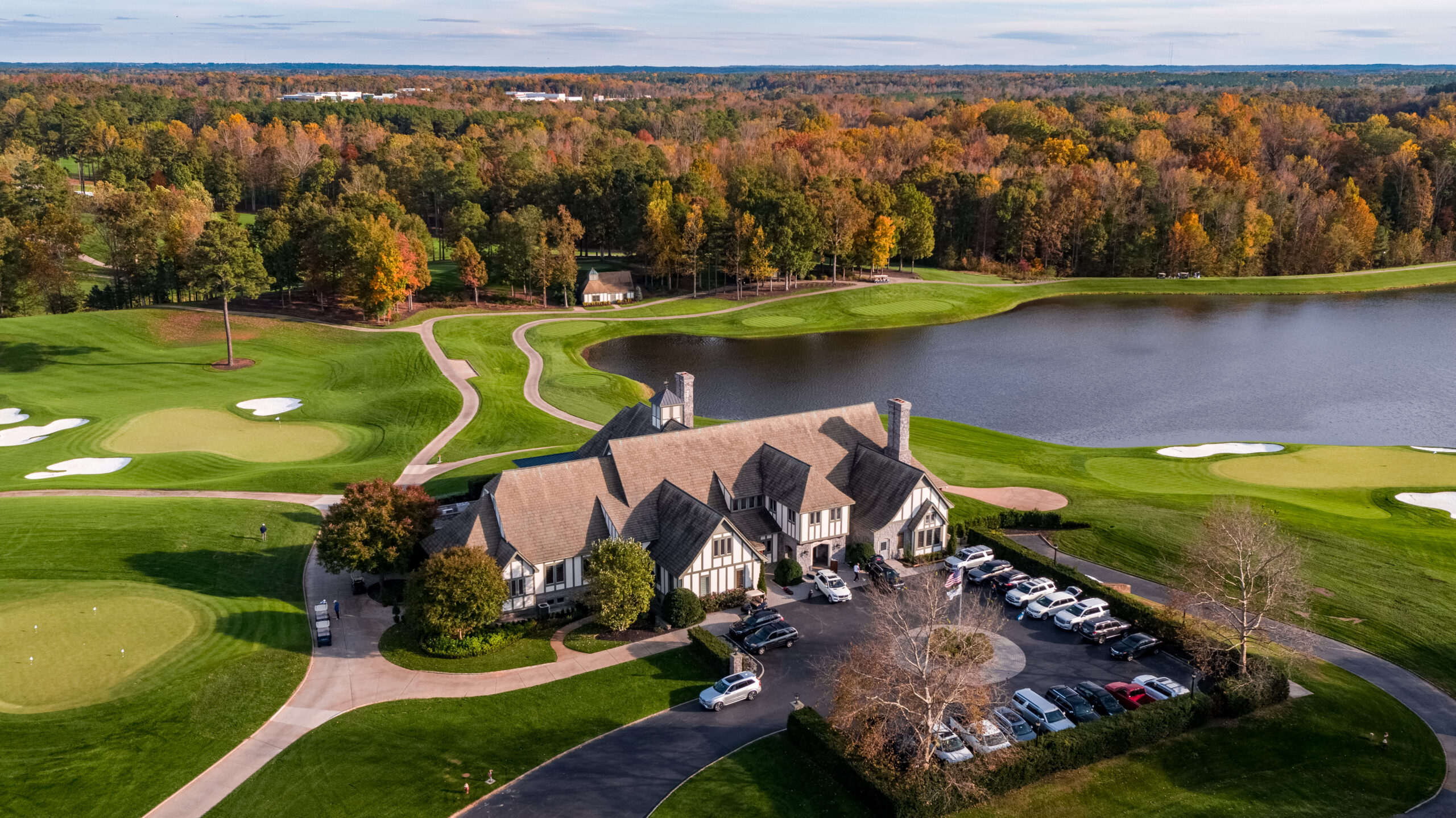 By Vinnie Manginelli, PGA
Located about 20 miles from golf-rich Richmond, Virginia is Manakin Sabot, the home of Kinloch Golf Club, a Golf Range Association of America (GRAA) Top 50 Private Facility every year since 2012, the year the GRAA awards were initiated.
Kinloch Golf Club opened in 2001, the idea of C.B. Robertson, Charles Staples and Vinny Giles, a former U.S. and British Amateur champion and U.S. Senior Amateur champion who played on four Walker Cup teams and three victorious Eisenhower Cup squads.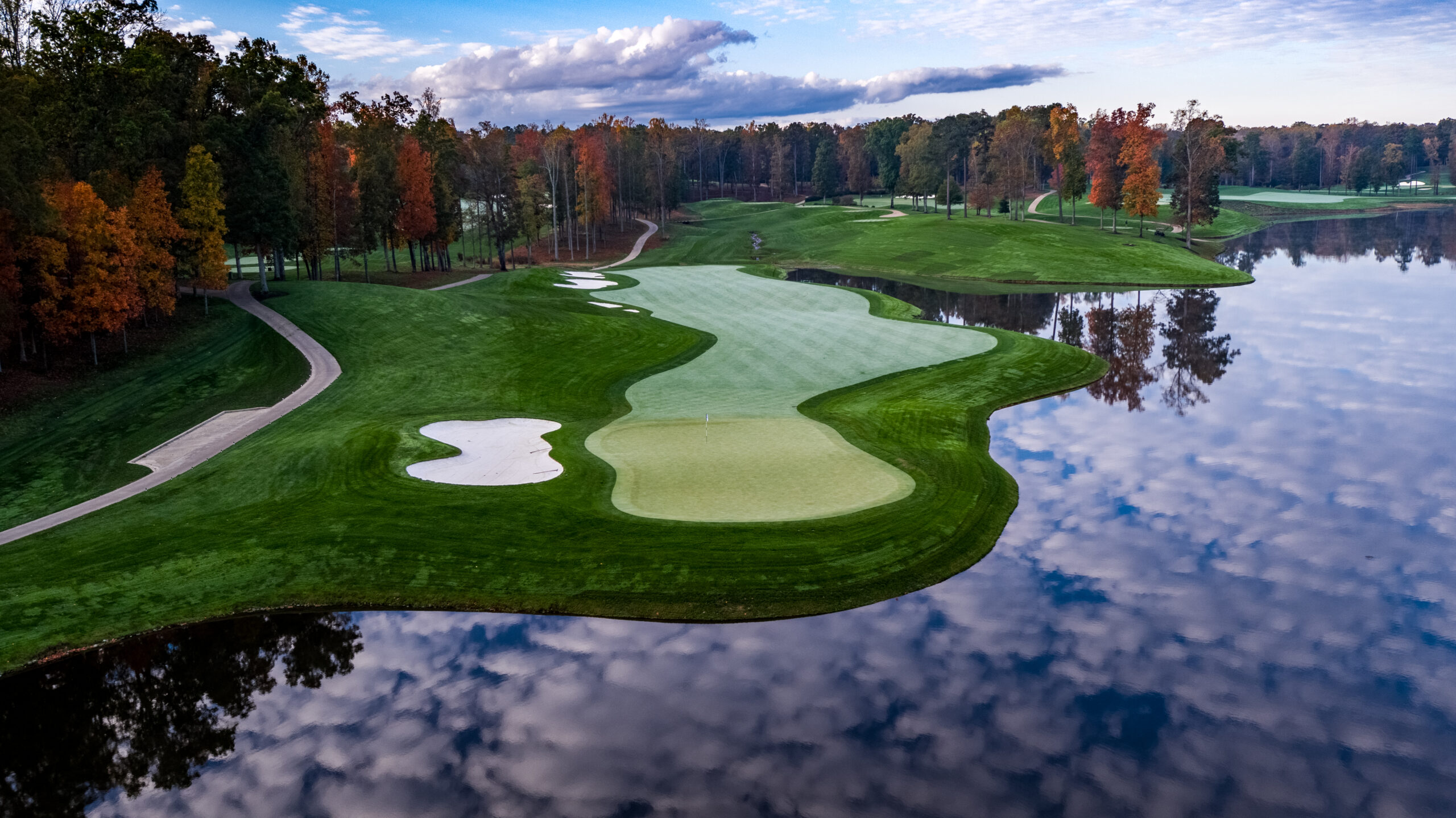 PGA Head Professional Andrew Black will soon celebrate one year at Kinloch, after joining the team last summer. He and his staff provide legendary service to the club's 450 members.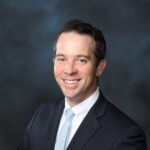 Black grew up in Chesapeake, Virginia, just west of Virginia Beach, attended the PGM Program at Clemson University and then headed west to California, where he'd spend nine years at Mayacama Golf Club before attaining his first PGA Head Professional role at Burlingame Country Club, just south of San Francisco. Black says Burlingame was founded in 1893 and he was just the 8th head professional in the club's storied history.
Now married, he and his wife returned to the East Coast in 2021, when he took on the PGA Director of Golf role at Collier's Reserve Country Club in Naples, Florida. Figuring they were in Southwest Florida for the long haul, Black and his wife had just built their dream house when his dream job back home in Virginia called. "This was the one job I would have moved back to Virginia for," he tells us. They never did move into that house in Florida.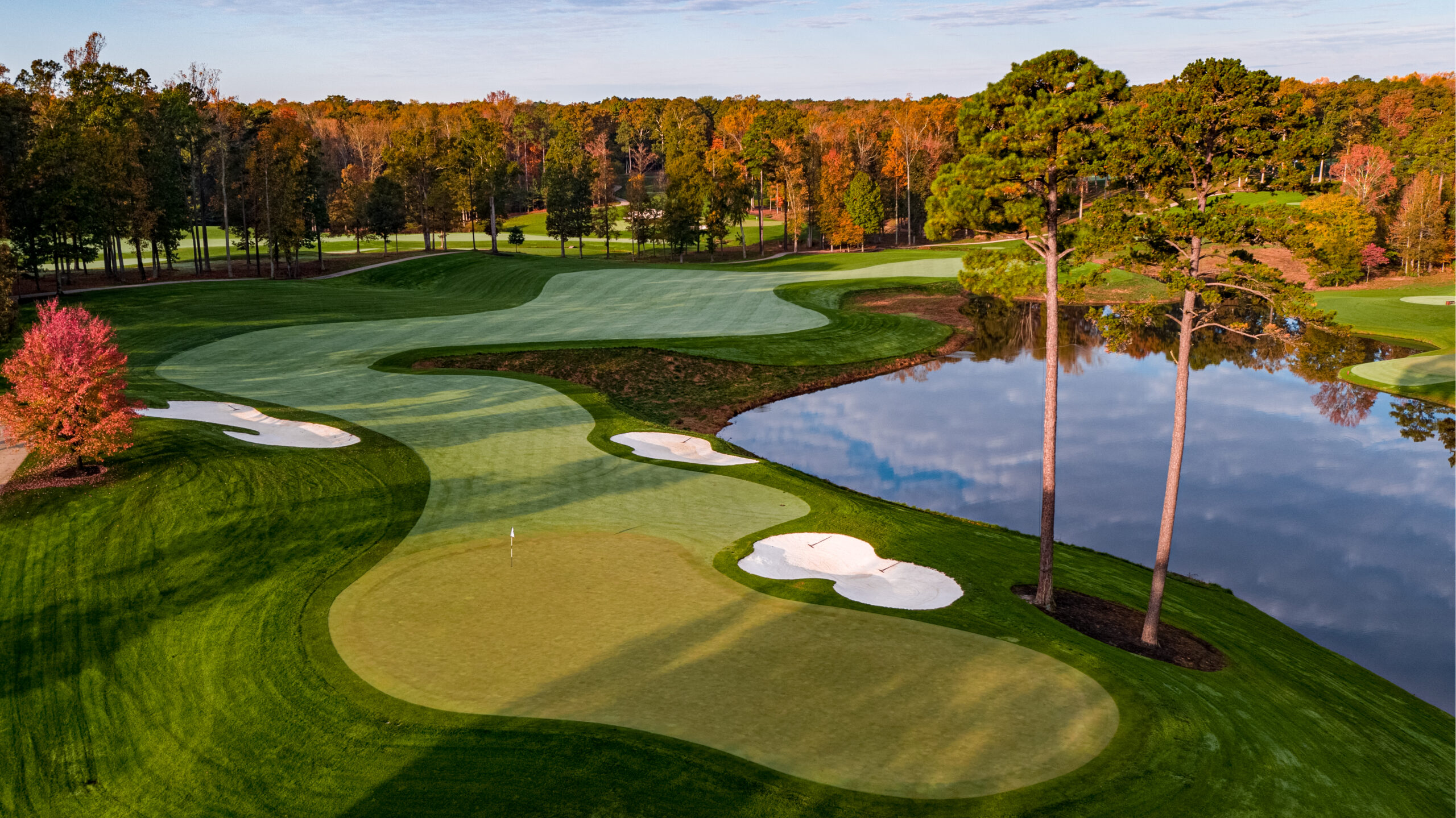 In addition to Black, the PGA team at Kinloch includes four PGA Assistant Professionals in Travis Johnson, Chris Abbott, Ryan Shuck and Max Haas, as well as PGA Director of Instruction Stephen Slotterback. They also have a full-time fitter and club builder, Brent McCoy, who has a build shop that enables him to quickly turn around clubs to the membership after his fittings.
Life at Kinloch is somewhat unique compared to other clubs. Membership is facilitated on an individual basis rather than having family plans, and the course is walking-only, with caddies on hand to help golfers navigate their way through 18 (or 19 as you'll read later) holes of golf on the pristine Lester George-designed golf course. Black says members play roughly 15,000 annual rounds on what Golf Digest considered #1 in Virginia and the 66th best golf course in the country on its Top 100 list of 2021.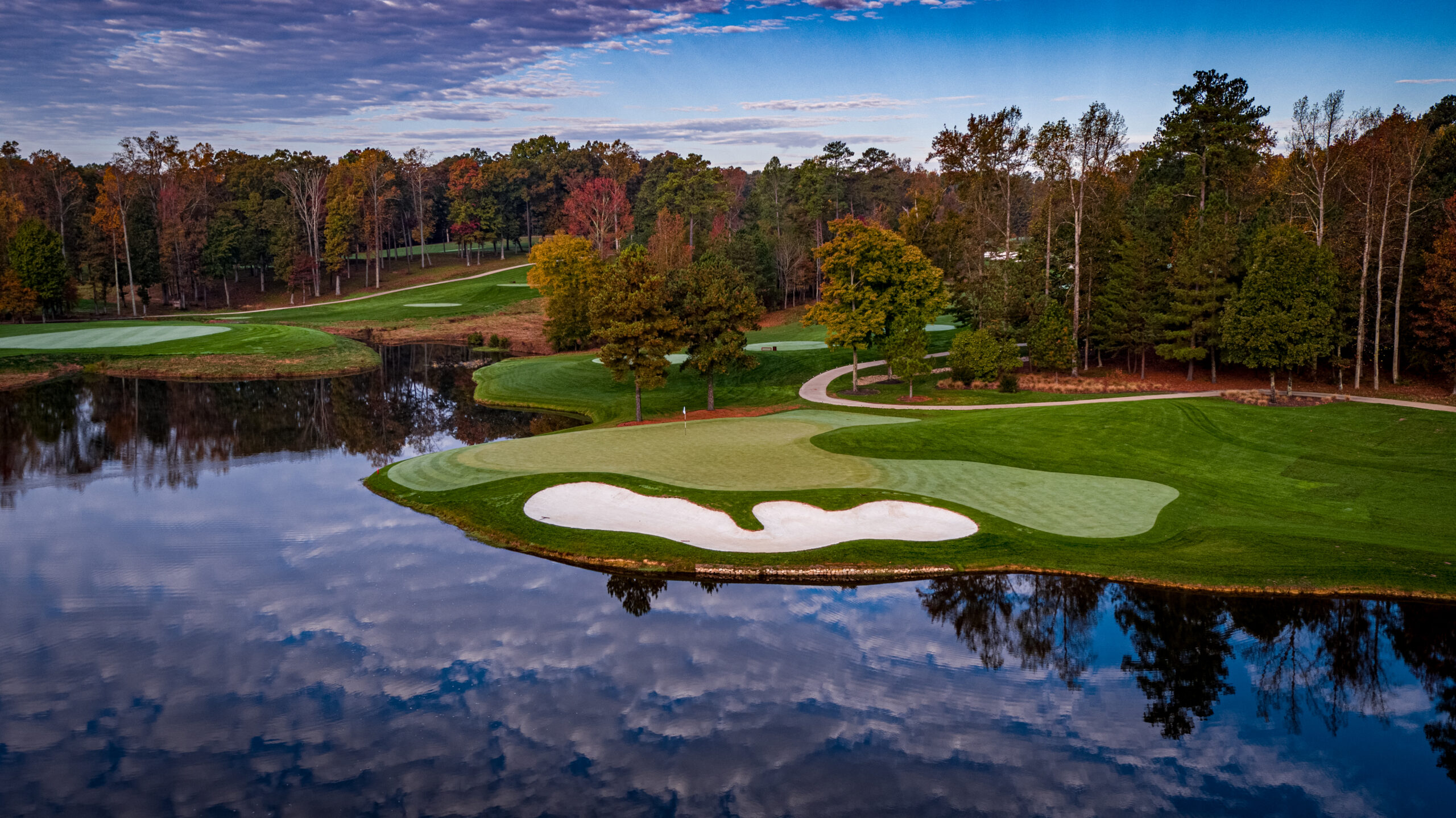 In addition to its stellar golf course design and perfect conditions, Kinloch offers an expansive double-sided driving range with a five-bay heated training center on one end that is decked out with TrackMan, Swing Catalyst, SAM PuttLab and PuttView technology, all the tools the PGA Professional team needs to help members play better golf and maximize their enjoyment in the game.
The practice range features conditions that mirror those on the golf course, including L-93 Creeping Bent Grass on the main tee and three different hybrid strains of Bermuda Grass on the back tee, allowing members to practice on a variety of different grasses. With ProV1x practice balls on the range, members can hone their skills on the range and more effectively transfer them to the course.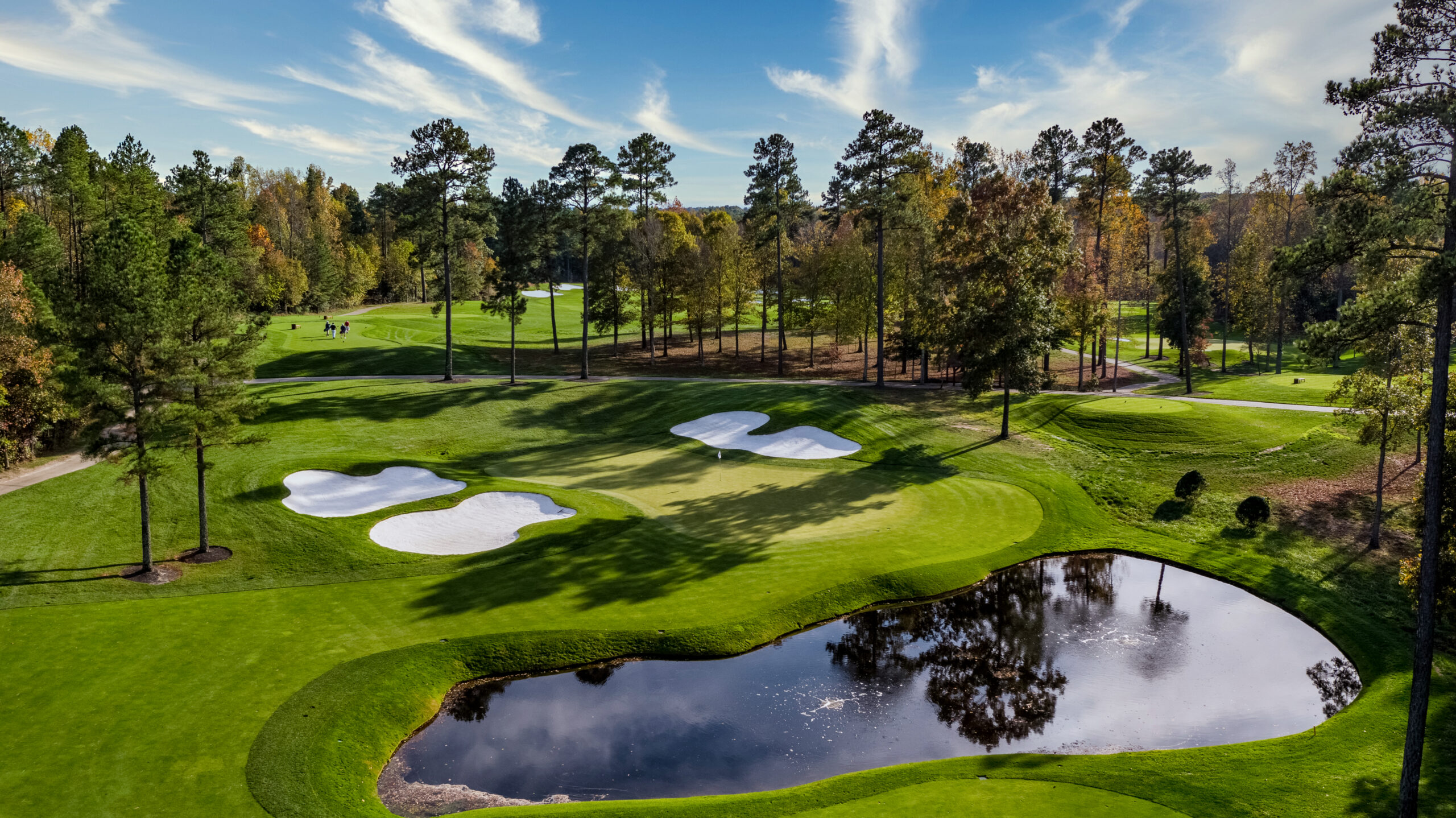 The short game area is also maintained to the same standards as the golf course and consists of L-93 Bent Grass fairways and greens, HGT Thermal Kentucky Bluegrass first cuts and tall Fescue/Kentucky Bluegrass blended rough that enable golfers to recreate any shot they may find on the course. With two practice putting greens for putting and another three practice greens for chipping, pitching and green-side bunker practice, it's no surprise that Kinloch Golf Club is an annual GRAA award winner! In fact, the training center also includes a fitness room so members can focus on their body and health and wellness as much as they do their golf swing.
Kinloch's golf shop is a member destination for apparel, outerwear, headwear, shoes, accessories and the latest and greatest equipment from a number of today's leading manufacturers. "The logo sells itself," Blacks says. "And the golf shop does very well among our proud membership, especially with a second logo that's exclusive to them."
Kinloch has a very special 19th hole that plays over a lake that members play to settle any ties that the previous 18 holes couldn't. "The hole usually plays about 150 yards, but can be tipped out at 180 yards," Black added.
Black's mission at Kinloch is to provide the very best golf experience amid its southern hospitality. "We welcome guests as if they are members and make them feel like they're a member when they're here."