-Press Release, Ponte Vedra, Fla.
Kevin Haime Golf Centre, Kanata, Canada has signed a six-year agreement to lease Power Tee® automatic tee systems from Golf-Tech Inc. of Ponte Vedra, manufacturer of the systems. According to Martin Wyeth, inventor of Power Tee and CEO of Golf-Tech, the lease was signed after the successful completion of a free trial program at the Ottawa-area range. Under the agreement, Golf-Tech will support and maintain Power Tee systems installed in all 21 of the covered bays at the Kevin Haime Golf Centre's driving range.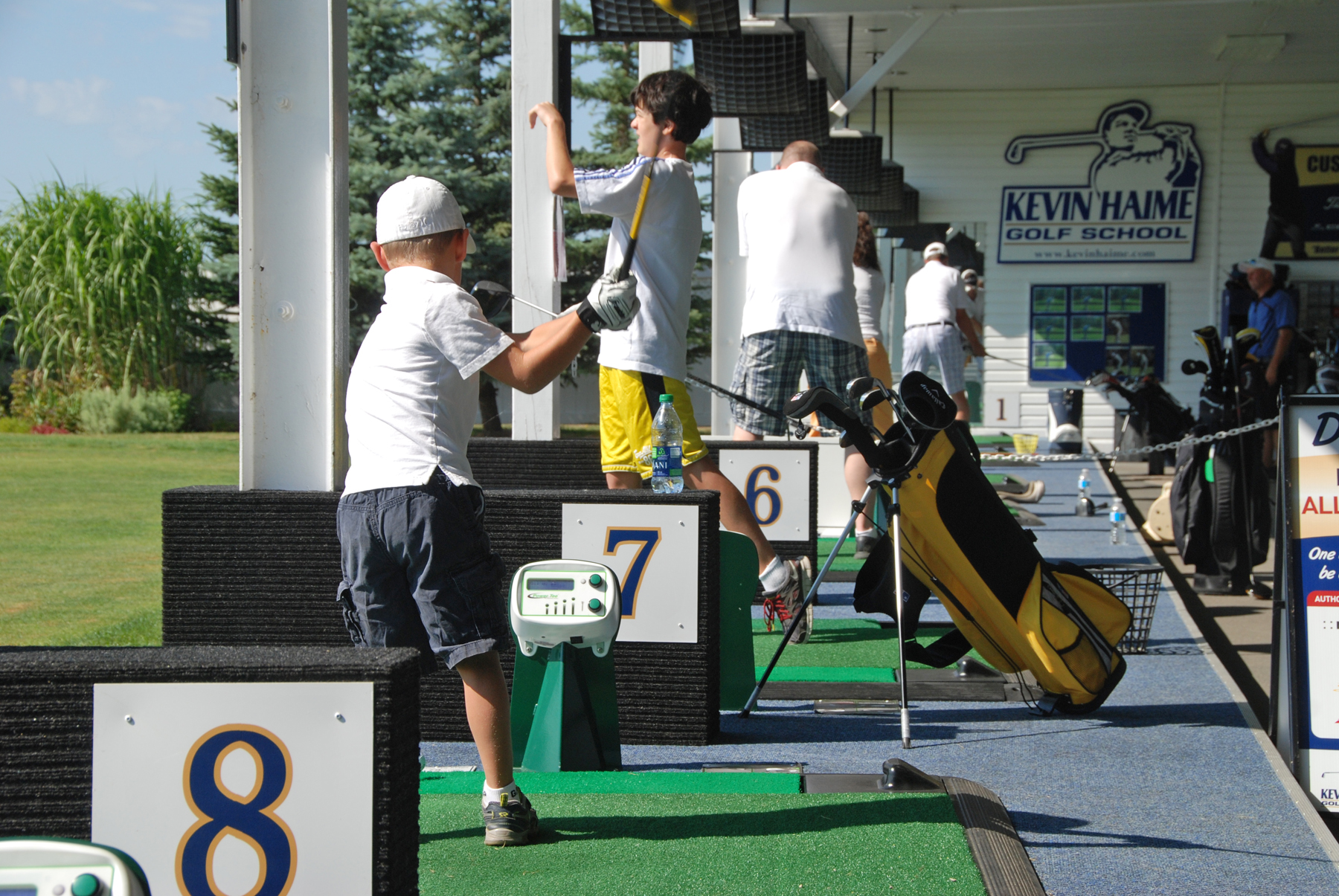 "We've tried other automated tee systems, but we chose to install Power Tee systems because of their track record in Europe and their references in the U.S.," says Kevin Haime, owner of the Golf Centre and former Canadian PGA National Teacher of the Year. "The Power Tee systems performed very well throughout the trial period and the support we've received from the manufacturer has been phenomenal. Our customers like the automated tee systems so much that they tend to hit more balls, even though we've raised our ball prices slightly this year."
The Kevin Haime Golf Centre is known as the premiere golf school and driving range in the Ottawa area. In addition to its 21 covered bays, the range offers 34 open-air hitting areas and a one-acre grass tee. The Golf Centre is the first in Canada to offer Power Tee systems. It also offers lasered distance markers to each of seven contoured and bunkered target greens.
The Golf Centre is also home to The Kevin Haime Golf School. The school's world class game improvement programs are enhanced with a state of the art, air-conditioned teaching studio, complete with computer analysis, high speed photography, the latest teaching aids and a unique 10-foot video playback screen.
"It was very gratifying to see how well our Power Tee systems weathered their first Canadian winter," says Wyeth. "We're delighted to have the Kevin Haime Golf Centre as our first Canadian customer, and we're committed to making sure that the Power Tee systems perform well for Kevin and his customers."
About Power Tee
Power Tee is the patented creation of Golf-Tech Limited, a British company, formed in 1996 to develop the fully automated tee for the range industry. Launched in 1999, Power Tee is now installed in more than half of the commercial ranges in UK and operates in 16 countries around the world. Winner of the Queen's Award for Innovation, Power Tee is the world's leading automatic tee system. It has been available in North America since 2009 when Wyeth relocated to Florida, bringing key team members to set up Golf-Tech Inc. Power Tee offers unique lowrisk
leasing arrangements with provisions available to accommodate the seasonality of some driving ranges' operations.