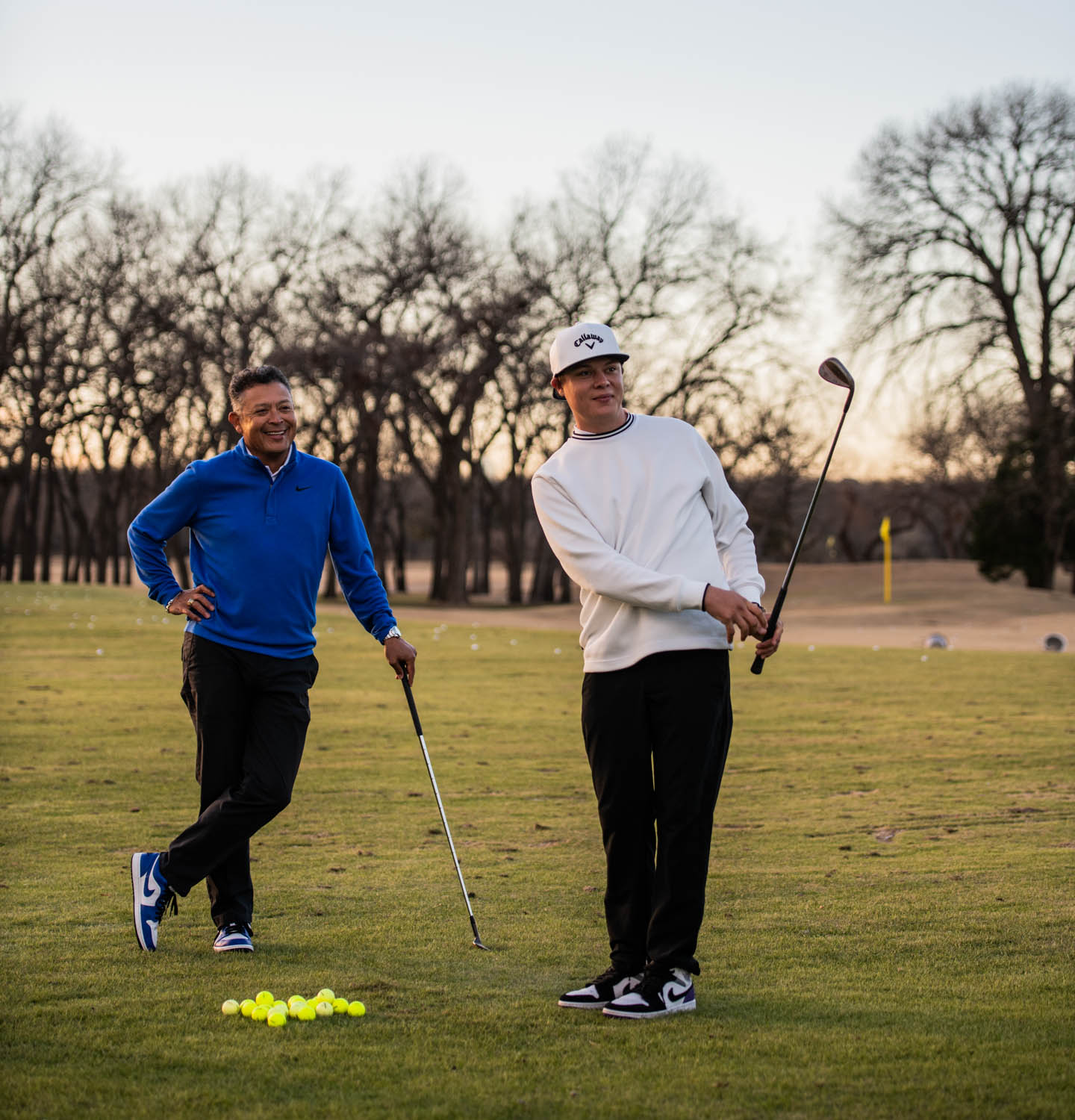 By Vinnie Manginelli, PGA
Keeton Park Golf Course is one of six privately-managed 18-hole golf courses owned by the City of Dallas Park and Recreation Department. Award-winning PGA Professional Tony Martinez is the Director of Golf, and his son, Ty, is the young and energetic Head Professional who is bringing a new youthful atmosphere to Keeton Park Golf Course, a nine-time Golf Range Association of America (GRAA) Top 50 Public Facility.
Literally representing the next generation of golfer in his family, Ty Martinez is attracting an incredibly diverse clientele through special events, a laid-back golf experience and a fun, cool vibe in the golf shop that is about more than just golf.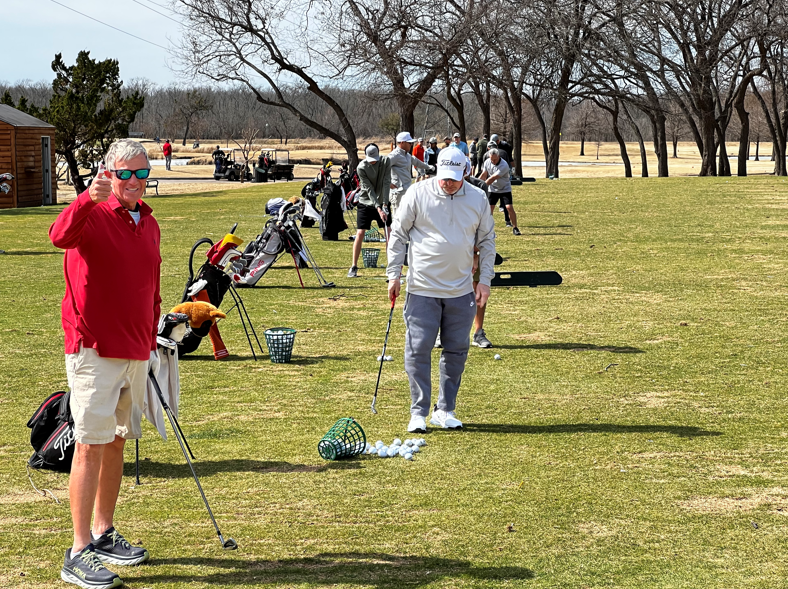 For this publication, we discussed Keeton Park's practice facility. What are the Martinez's and their team doing to attract golfers and non-golfers alike? What are they doing differently than their competitors? And how are they getting the word out on the amazingly fun experience YOU can have at Keeton Park? Martinez took some time recently to answer our questions.
Whether you're new to golf or a die-hard watching the PGA Tour event come down the stretch every Sunday afternoon, there's an assumption that golf facilities are beautiful. After all, that's what you see – sprawling green fairways, impeccably-manicured greens and broadcasters and players touting the perfect conditions each week.

Dallas, of course, has some of the most exclusive private clubs in the country, but as a public course, the team at Keeton Park is serving a much greater and diverse customer base in its efforts to grow the game, and they're doing so with the same pride in their facilities as any prestigious private club.
Keeton Park's driving range is clean – two dozen finely-manicured grass tees, golf balls that are washed before they're put back into rotation and attractive cedar fencing that is stained and polished to create "a place where people want to be."
"We work closely with our maintenance staff, which is one of the most important aspects of keeping up our facility," Martinez explained. "We encourage our six-member maintenance team to take advantage of their employee perks and play the course that they work so hard to keep clean. We also think it provides a better perspective when you're out there seeing the place as the customers experience it."
"We keep our facilities weeded and nice. It's very simple and clean. It's a space where you can take an Instagram photo and just relax on a bench and enjoy the atmosphere."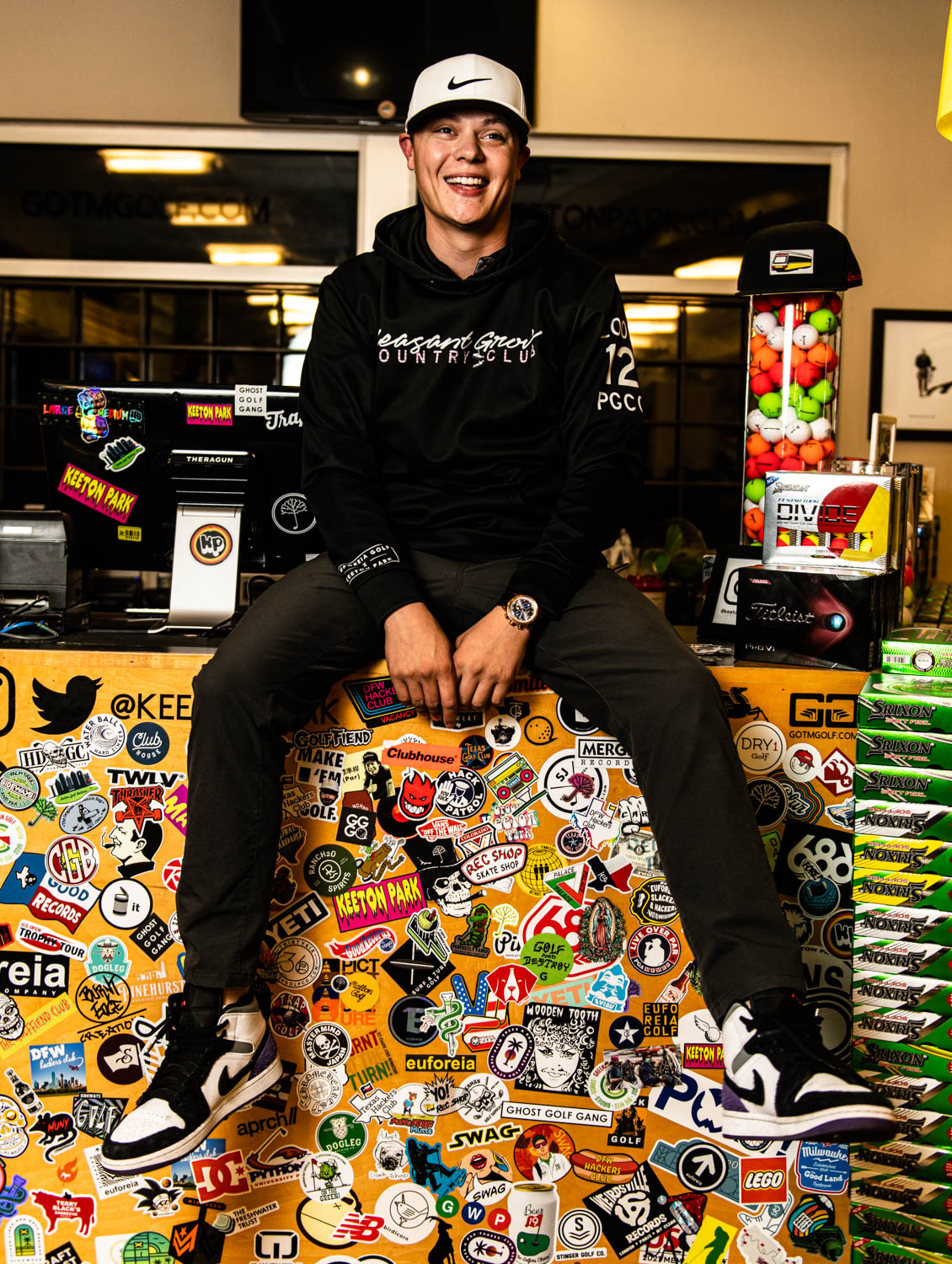 With that impeccable range presentation in place, Martinez says that building a brisk range business actually starts in the golf shop, where they're selling range balls and promoting special events. "We get that call all the time, "Do you guys have a driving range?'"
"That is not just a yes or no answer," Martinez claims. "Yes, we do have a great driving range, and we'd love to have you check it out. What time do you get out of work? We'll be open!"
With so much competition for the "public golfer dollar", Martinez believes personal service like that makes a huge difference.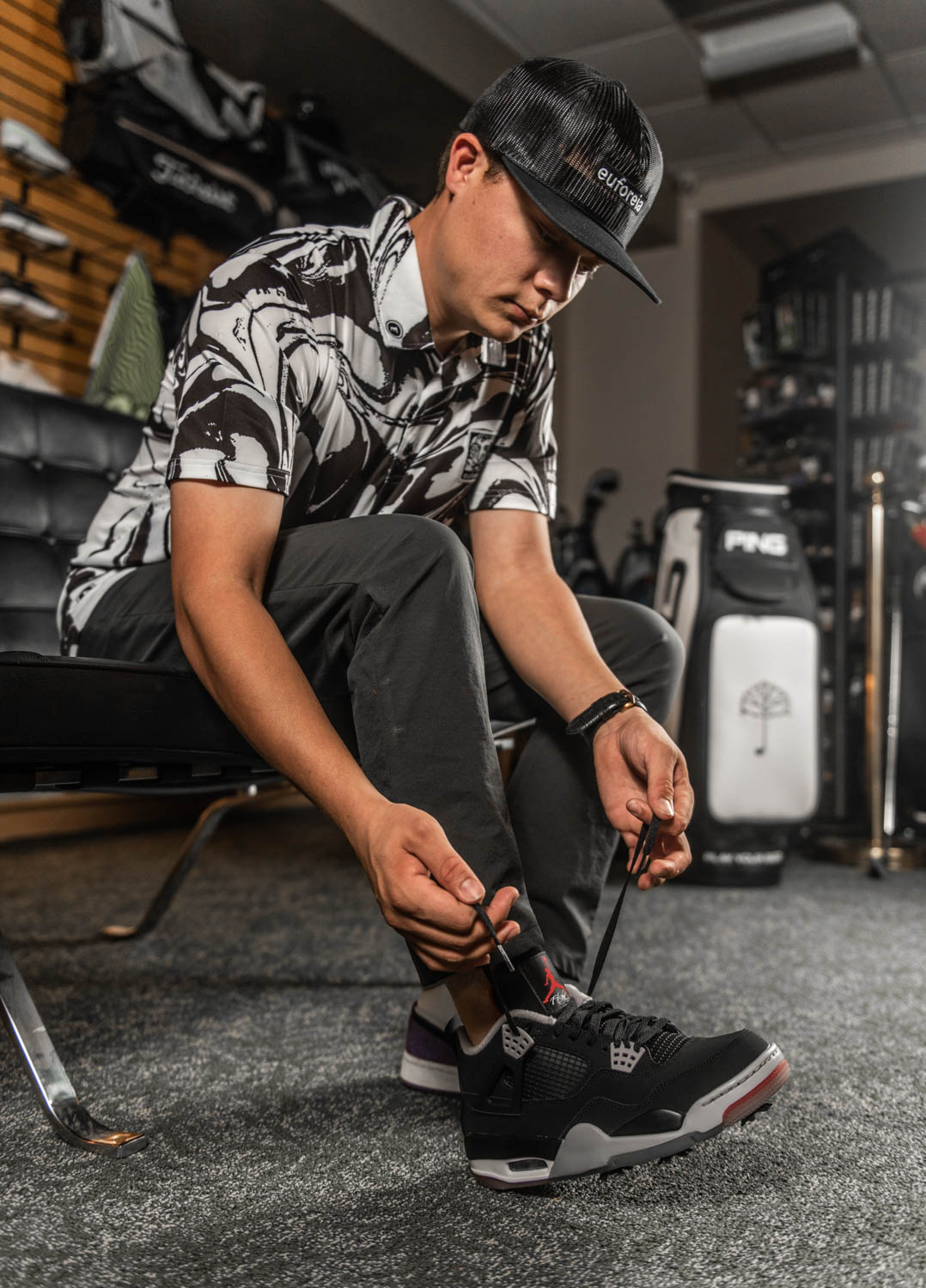 "We've really focused on our driving range and all of our practice facilities, expanding them and making them better," Martinez explained. "There's a lot of public golf in Dallas, but as far as the range goes, we definitely stand out."
The range at Keeton Park is all grass, with six built-up target greens and three short game greens. They also have 8-10 buckets strewn about at 100 yards and in. When golfers hit those targets, they make a lot of noise that adds an interactive feature to the practice and play on the range.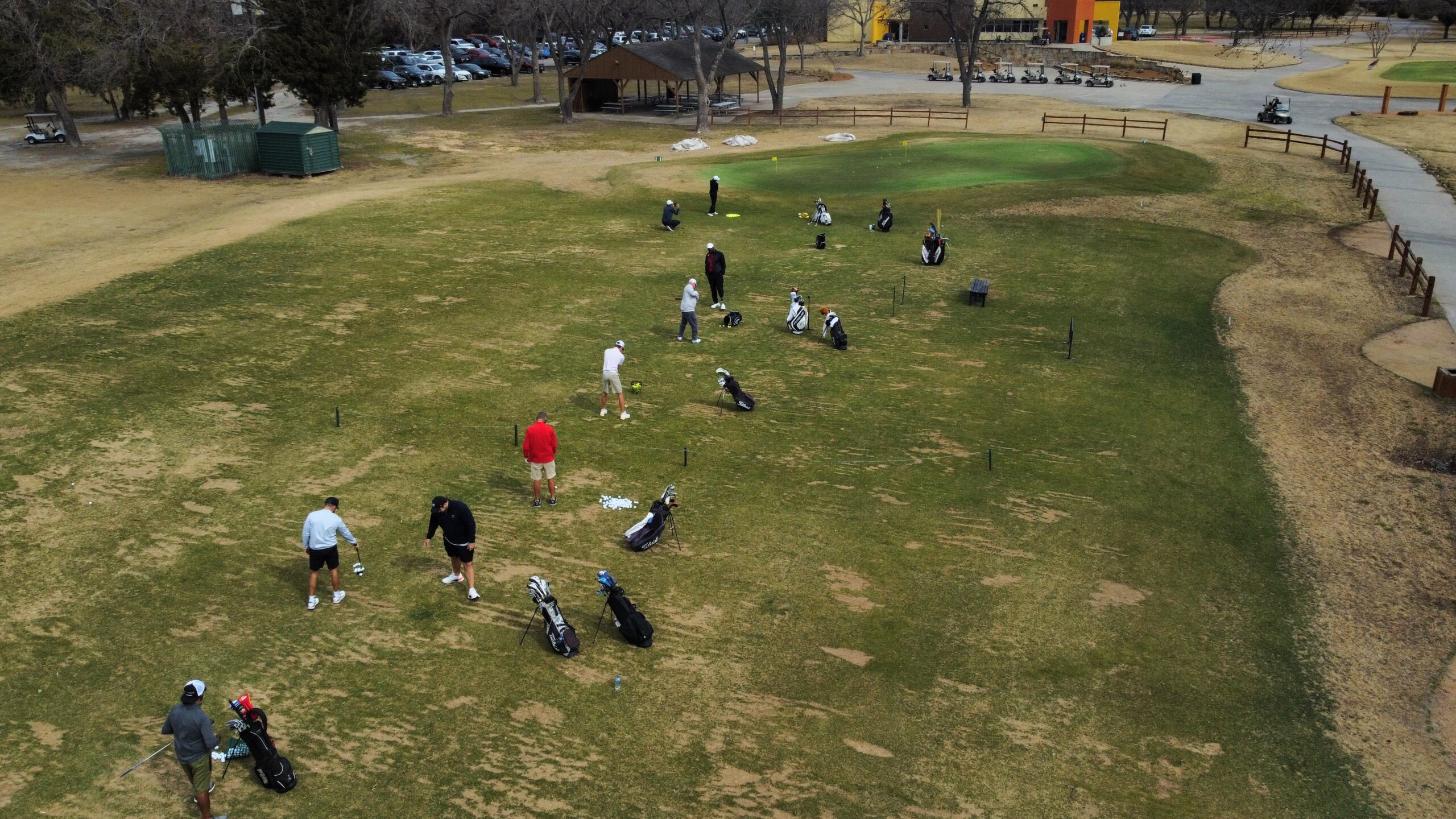 Martinez wants to make his range a place for groups to play and have fun, in addition to the serious golfers coming for their focused practice sessions. To accommodate the former, they use leftover footgolf materials that enable golfers to see their balls drop in the hole, adding to the satisfaction and experience that golfers and non-golfers appreciate. There's also an old City of Dallas streetlamp 300 yards out on the range that supports a huge Keeton Park Golf Course flag. What an image!
Having fun with friends and family is a big part of the experience at Keeton Park, and they have special events to cater to that goal. One recent event made this writer jealous that he wasn't there.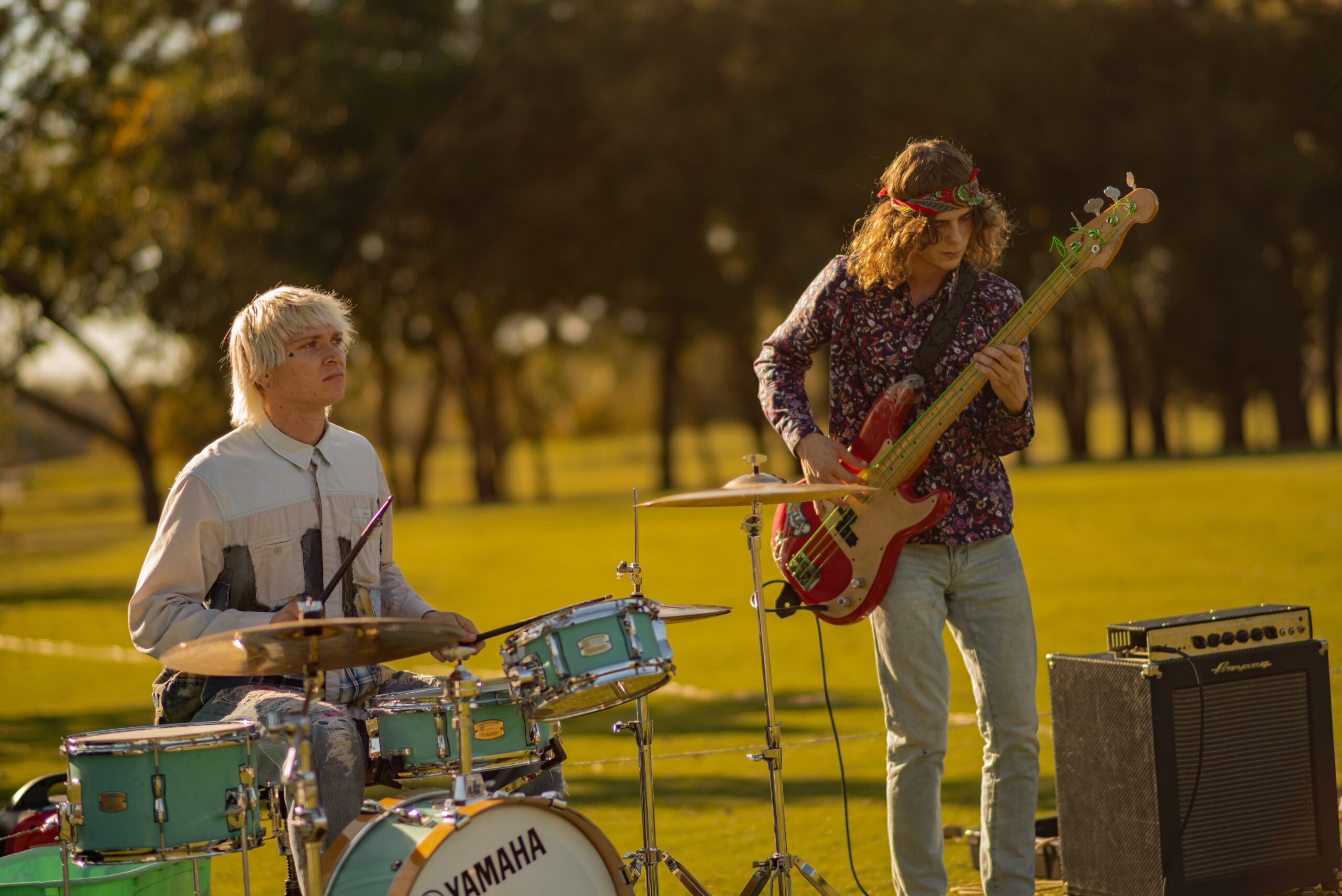 "I had seen a street band in Dallas, performing for the pocket change of passers by and pedestrians going about their lives. I thought they were really good and invited them to play at a range party we had a few months back," Martinez shared.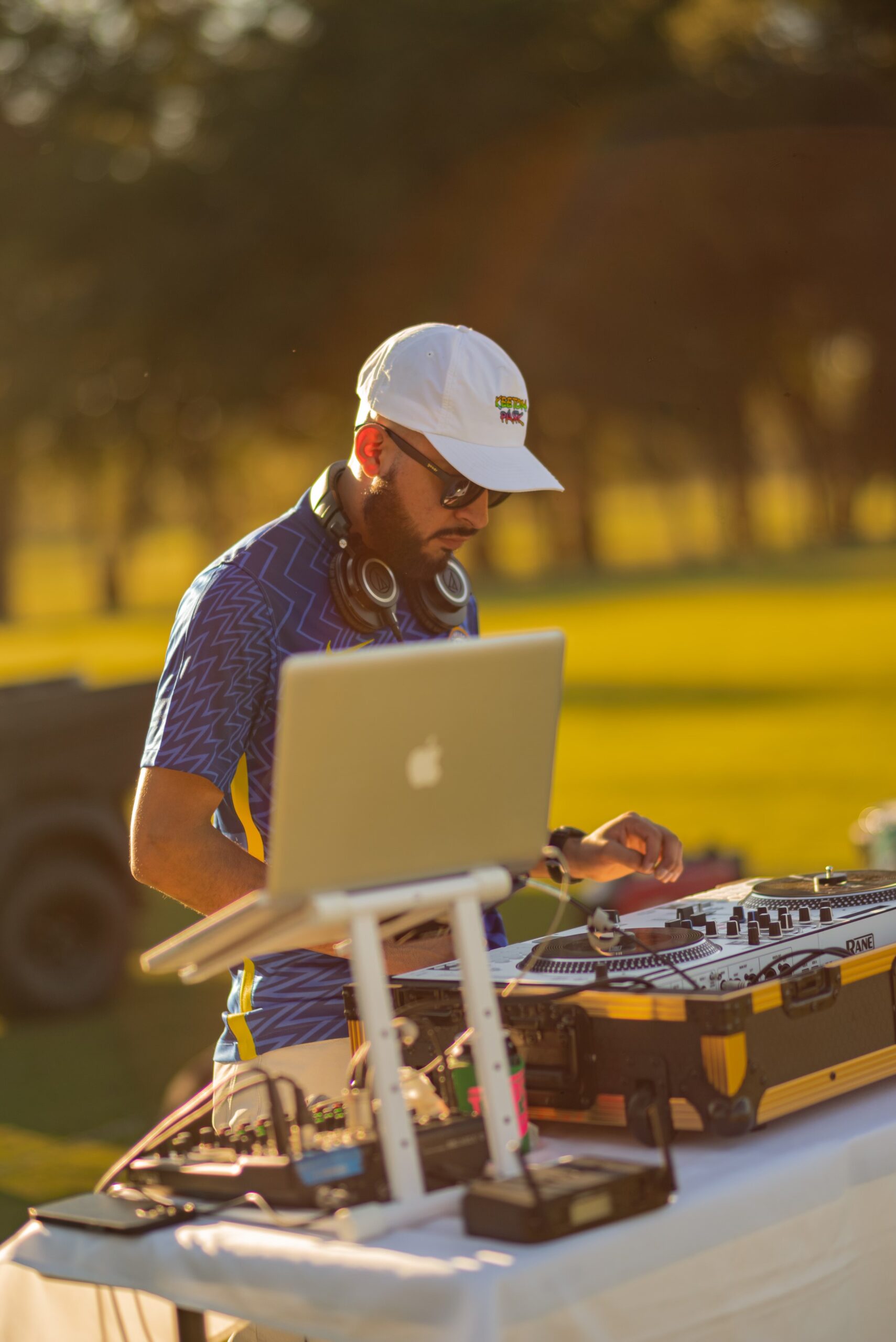 "We added a DJ, had some local breweries and a bunch of sponsors, and sold tickets for $10 – and that included a hot dog and a beer!" Sponsors ran games and contests, and golfers brought their spouses, girlfriends and boyfriends. They even brought their dogs! Martinez painted an exciting picture of a festive celebration of golf and community.
Half of the range was set up for people to hit balls, and the other half supported the sponsors' booths and tables. "We did the event without spending any money. We had so many sponsors," he added. They didn't make a ton of money on the event, but that wasn't the point of the day. It was about bringing attention to their range, creating a fun and social experience for the community and demonstrating the enjoyment you can have with a club and a golf ball.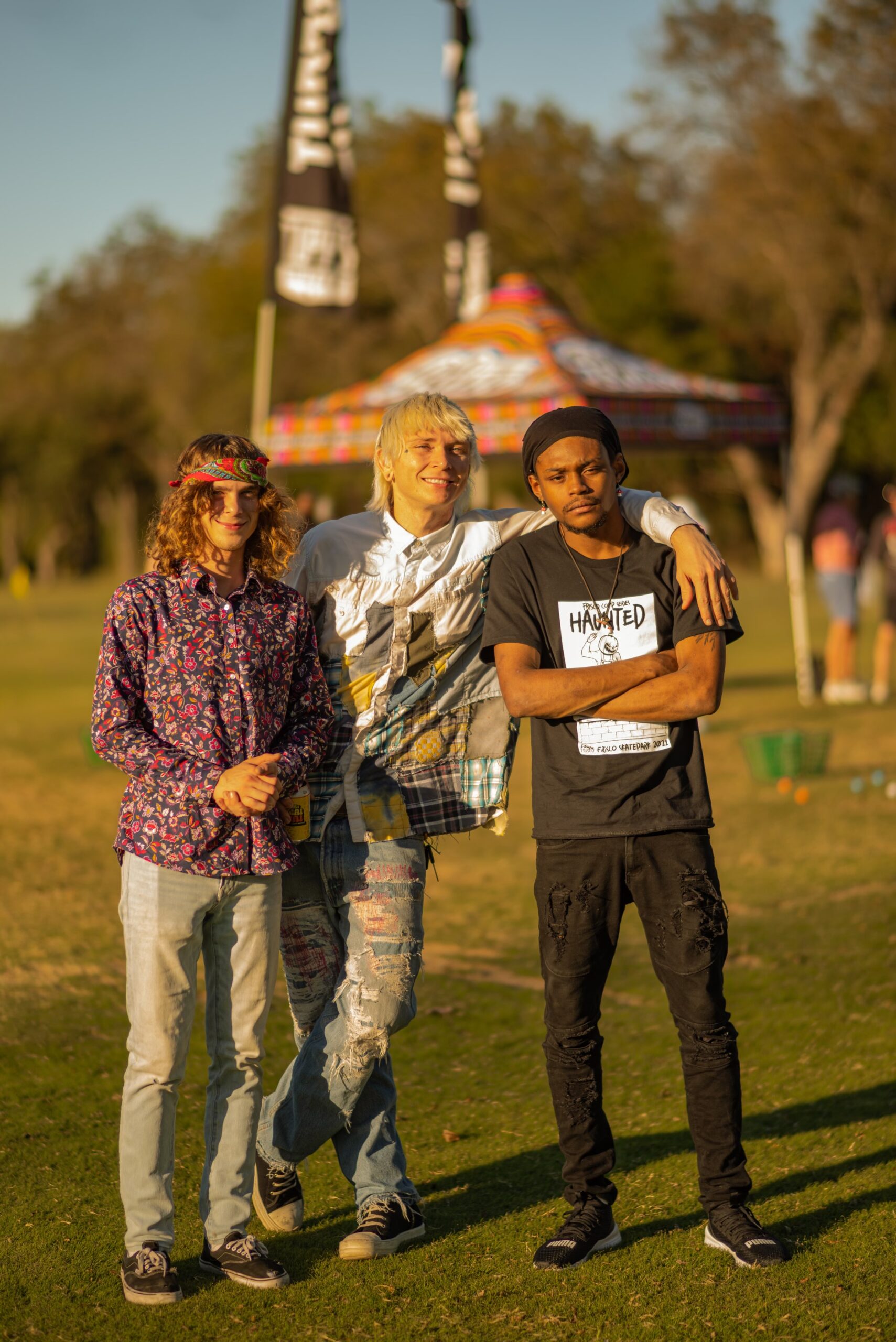 Martinez gained so many great ideas out of this one event – couples driving range parties, family events, even special events that invite people to bring their pets to the range. Anything that gets the community out onto the range at Keeton Park is a possibility.
Keeton Park Golf Course recently acquired the teaching services of multi-award winner Carlos Brown, an excellent and inspirational golf instructor. To introduce him to the Keeton Park golfing community, Martinez plans a celebration in the spring. Social and golf, and everything in between is in the works. Just as the Keeton Park team has grown the game through service, experience, atmosphere and fun, Carlos Brown has done the same through coaching and mentorship.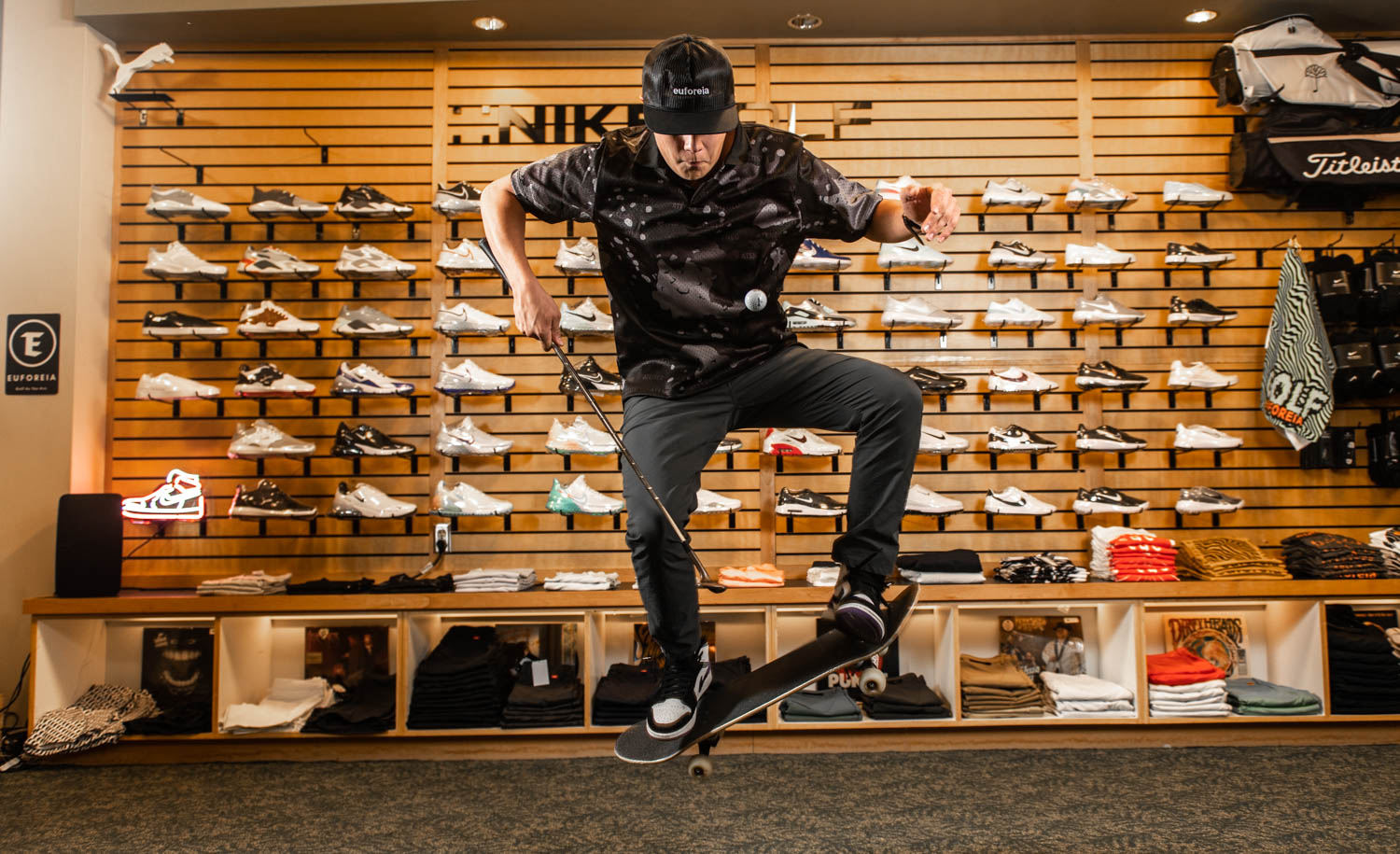 As a PGA Associate in the PGA Golf Management Program, Ty Martinez has an exceptional support system in the game, with his dad being a leading professional in the PGA of America. He believes that we should all step out of our comfort zone to be the best we can be at whatever we do.
The pandemic has pushed many new golfers into the game, and facilities like Keeton Park Golf Course are the ones retaining these individuals for the long-term. Their team is shaking hands and meeting new people, not only creating new golfers, but making new friends at the same time.
For more information about Keeton Park Golf Course, log on to their website at KeetonPark.com.