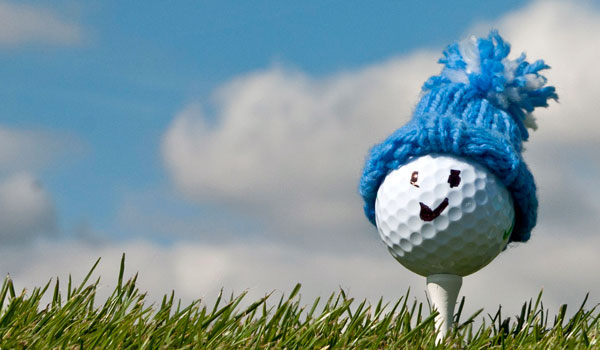 By Vinnie Manginelli, PGA
As golf facilities in the warm weather regions of the U.S. prepare for the peak portion of their season, golfers in the country's Northeast and Upper Midwest lament the arrival of cooler temperatures, shorter days and fewer rounds of golf played. It's an annual occurrence when the leaves fall – a sign that the holiday season is near and that first impending snow storm will be here soon.
There was a time when Labor Day would roll around and many northern golfers would stash the sticks in the closet or basement for the winter. Others would wait until Columbus Day – the die-hards sticking it out to Veterans Day. But it was inevitable that the clubs would get cleaned up and stored behind the BBQ in the garage or on top of the photo albums in the attic.
Well, those days are over!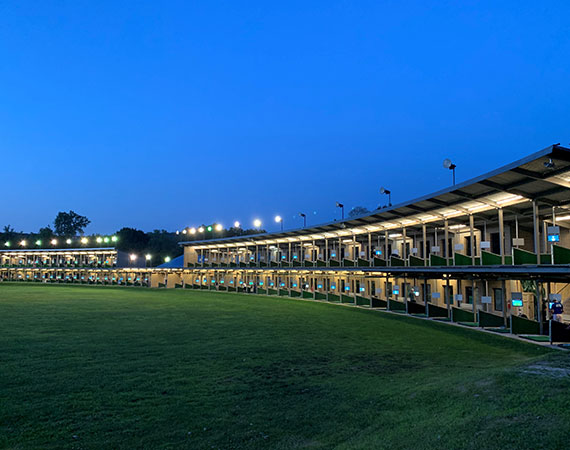 In the 21st century, the golf season doesn't have to end. With the incredible technology offered by leaders such as Topgolf and Toptracer, the ingenuity of launch monitors by TrackMan, Foresight Sports and FlightScope and the innovation of golf simulators by aboutGolf, Full Swing, HD Golf and SkyTrak, golfers can still swing the clubs, still hone their skills and still enjoy the camaraderie of family and friends, even when the snow is flying and the only birdies around are the Thanksgiving turkey and Christmas goose.
At Tappan Golf Center and Closter Golf Center, just ten minutes apart across the New York-New Jersey border, the owners of Novogolf, William and Dorothy Cho, offer an array of satisfying options for their loyal clientele. There's Toptracer to enjoy in the heated and covered hitting bays at the Tappan location and private lessons available. The Tappan facility also has a state-of-the-art custom fitting studio and club assembly team to ensure the job is done to perfection. Finally, with a fully-stocked golf shop and gastro pub offering a full menu of appetizers, meals, bar fare and desserts, not to mention a wide array of craft beers, golfers in the New York metropolitan area have made these facilities a destination when hitting the links is just not an option.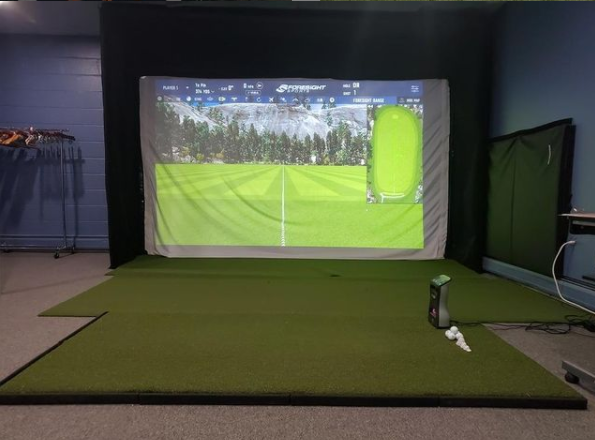 Meanwhile, just an hour north in Kingston, New York, Wiltwyck Golf Club introduced its membership to the Foresight Sports GCQuad last winter. Members can now stop in after work or enjoy a few hours on the weekend, hitting balls, competing against friends and basically satisfying the golf itch all year round. PGA Professional Luke Burbach has a winter league to quell the competitive fever in his members, and he and his staff also make time to engage students in lessons using this top-of-the-line technology. With these facilities sporting full-service golf shops, the retail season is extended, as well, adding to club revenues at a time when there used to be none.
Across town at Alapaha Golf Center, four aboutGolf simulators line the wall just past the bar where patrons enjoy a bite to eat, a cold beverage on an even colder day and the big game on the flatscreen TV. Golf is not about nine or 18 holes every Saturday and Sunday anymore. It's become bigger than that. It's more often. It's social. And it's twelve months per year, regardless of what the thermometer says.
For instance, at Griffin Golf in Sumner, Washington, husband and wife PGA Professionals Sara and Chris Griffin welcome die-hard golfers in the pacific northwest. With an array of player development programming for juniors and adults, beginners and the most seasoned players, the Griffins ensure that when the weather gets more "golf-like" and their clients head back outdoors, their golf swings will be in mid-season form, thanks to the continued engagement available during the holiday season and winter months. With long term development as a steady focus among this dynamic duo, Sara and Chris give their clients just what they need to keep the clubs near the front door and golf fresh in their minds.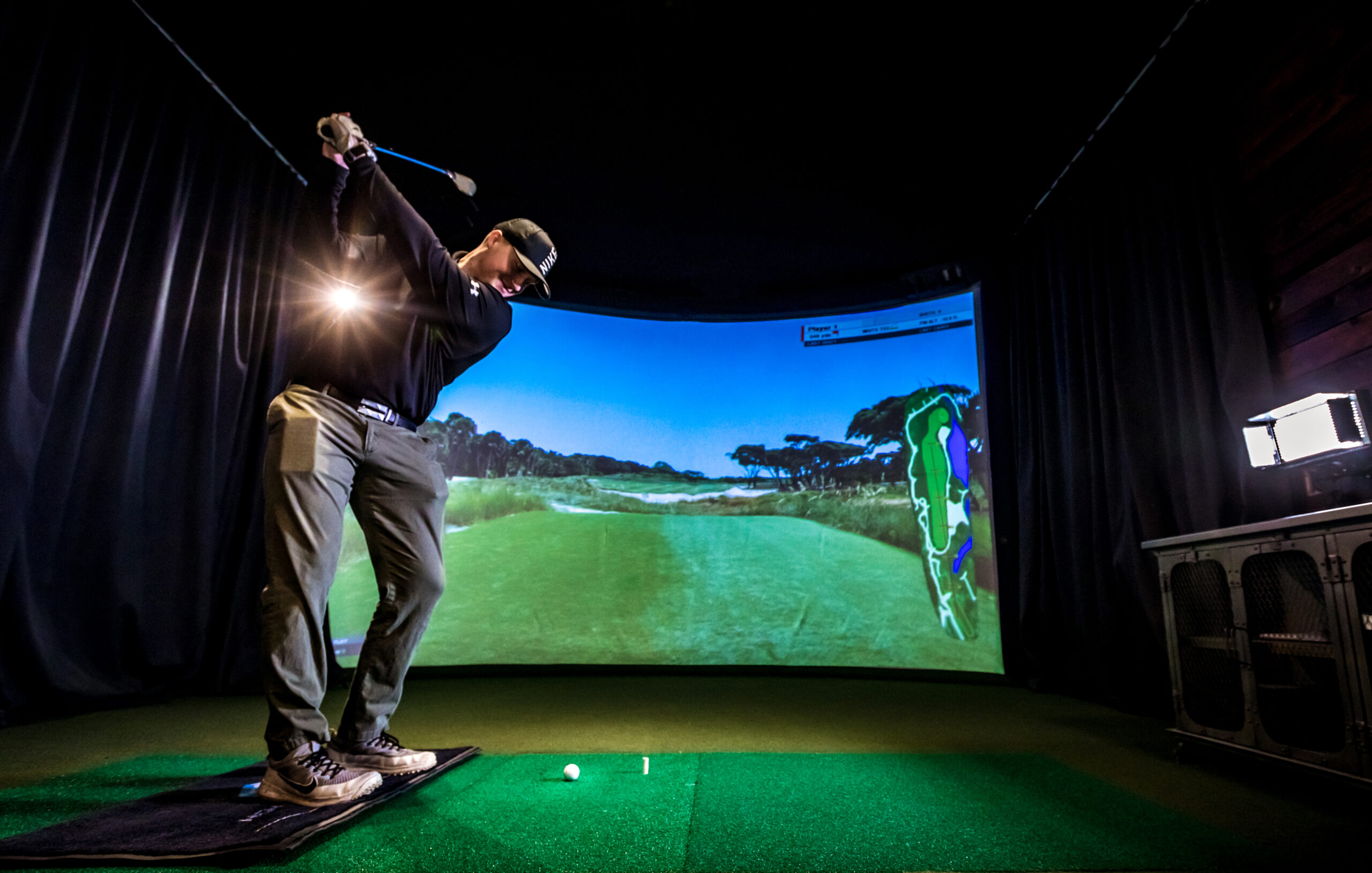 Similarly, with some of the coldest winters in the country, Ironworks Golf Academy and its Ironworks Golf Lab provide gaming, social and learning opportunities for the golfers of Beloit, Wisconsin and its surrounding area. With several simulators that provide a plethora of gaming options, an innovative putting studio, expert club fitting services and food and drink available, the camaraderie that golfers enjoy during the heat of the summer doesn't end when daylight savings time does. PGA Professionals Travis Becker and Mike Tabbert, and LPGA Professional Pamela Saladino, offer technical swing instruction and vital fitness opportunities that keep customers coming back all year round.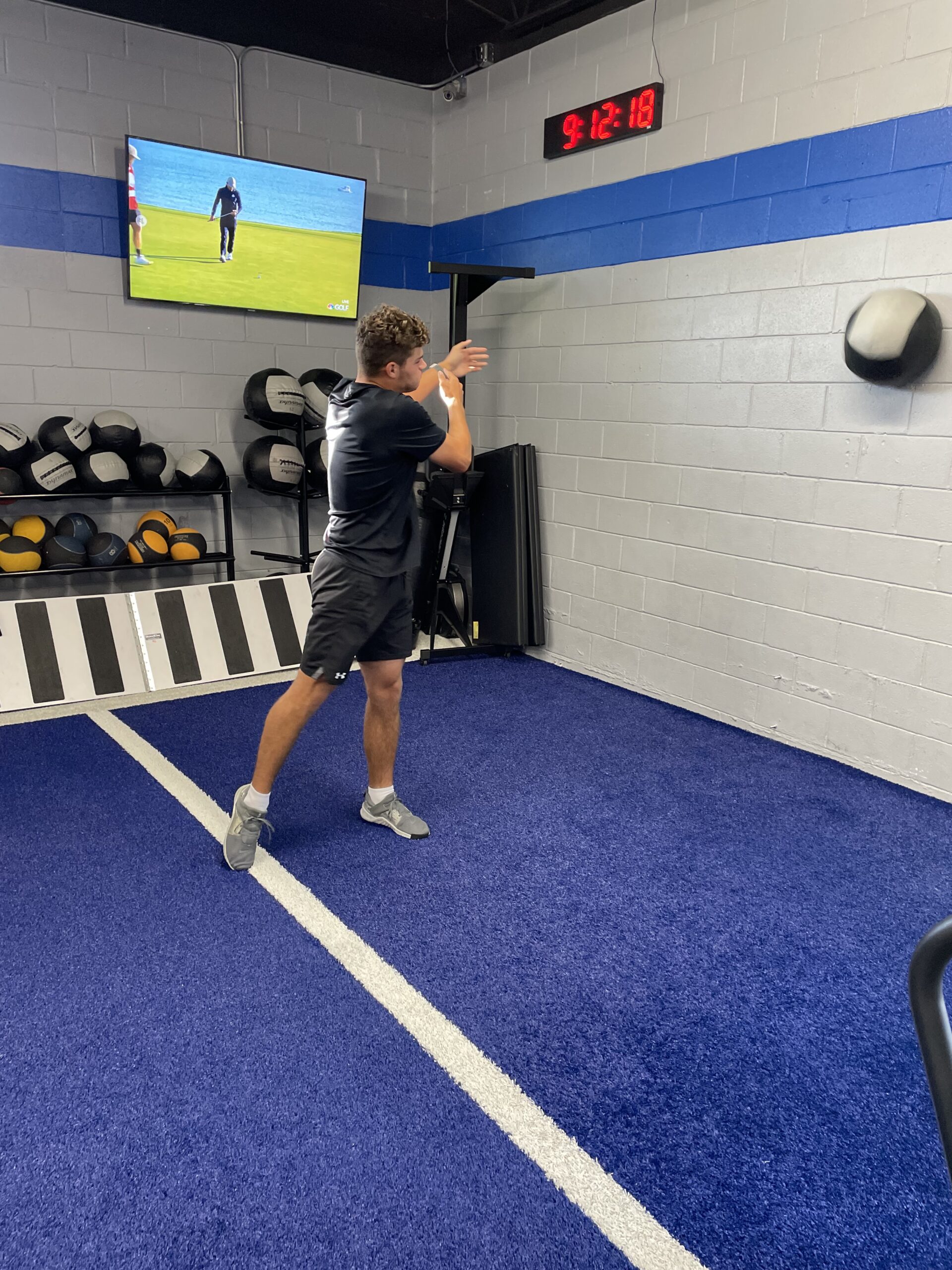 The social and fun aspects of the game of golf are what drive player retention and attract new golfers to the game. However, it's easy to let yourself go over the winter and add those pounds you'll regret come spring. Mark DiNardo of DiNardo Sports Performance in Lexington, Kentucky helps golfers maintain a healthy lifestyle through general fitness programming and a specialized golf fitness curriculum that engages clients throughout the winter and helps them play better golf when the new season arrives. Playing better is always a catalyst to playing more play, which makes the professionals at any club smile. When you can motivate and inspire your clients and students to have a greater commitment to the game and to their health, you are certainly doing your job.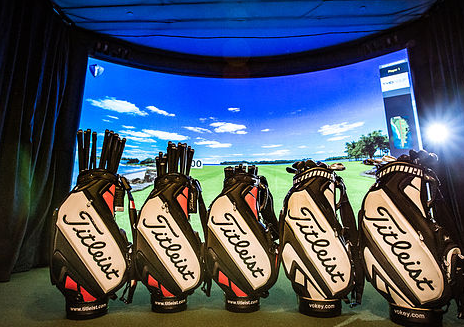 With the official start to the holiday season a mere days away, it is important for golfers in the north to understand that golf is now a year-round activity. Can't head south for the winter? No problem. Can't sneak away for a few days? No problem. Technology has changed the game of golf in a myriad of ways, and not only are golfers reaping the benefits, so are the professionals. Increases across the board – lessons, simulator time, fittings, food and beverage, golf shop merchandise and so much more. Passionate golfers can now do what they love all year round.
If this message speaks to you, find an instructor you like, a trainer that works for you, a simulator that entertains and a facility to call home. The winter can seem long at times – what better way to prevent the winder doldrums than teeing it up and enjoying the game you love?