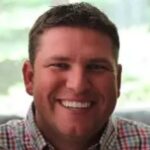 Jeff Simonds, a four-time Pacific Northwest PGA Section Award winner, is the PGA Director of Resort Operations at Bandon (Oregon)Dunes Golf Resort.
Jeff Simonds on the importance of considering the addition of a putting course:
Golfers are a unique bunch. They seek a challenging, yet enjoyable golf experience every time they set out with their clubs in hand. But it is often the quality of golf shop merchandise, selection of beers in the pub or other amenities offered at your facility that pique their interest the most. Bandon Dunes is famous for its championship golf, of course. But we have extra amenities that our resort guests and local players enjoy just as much. One such feature is The Punchbowl, a 100,000 square foot putting course designed by Tom Doak and Jim Urbina. The course is open to guests and locals, as well as to anyone driving through who just wants to check out the property. They can bring their putter and a couple of golf balls and enjoy The Punchbowl at no charge. Its patrons are a diverse group of golfers, seeking additional fun after a round, beginners more comfortable with a putter in hand than an iron or wood, and also kids and families. The Punchbowl is about putting contests, cocktail hour and moms and dads teaching their young junior golfers. It's the tiebreaker when 18 holes of championship golf did not settle the score. No tee times are needed. The layout differs from day to day, with some short holes and others more challenging. It is not miniature golf, nor is it a practice putting green. The Punchbowl is a legitimate golf amenity that has been embraced at Bandon Dunes since 2014. Food and beverages are available through a special food truck parked nearby, adding to the social aspect of The Punchbowl Experience.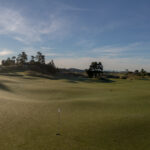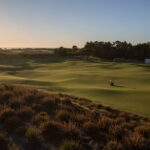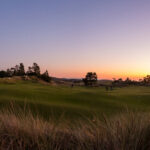 Jeff Simonds on the business impact of considering the addition of a putting course:
Tom Doak said, "You will find every kind of putt you can imagine out there, and probably a few you've never dreamed of." That's definitely been my experience, and has added to the enjoyment our guests have when visiting Bandon Dunes. With the influx of new golfers that we've welcomed to the game over the past 18 months, unique amenities like putting courses, short courses (which we have as well), special technology-driven services like Toptracer Range and venues like Topgolf are supplementing the traditional nine- or 18-hole round of golf. Golf facilities with special services like a putting course in place already are seeing very positive participation results, and now many other courses are getting on board with this trend. As a resort, we are responsible for our guests' experience with us. From a golf perspective, welcoming golfers back to our side of the resort after they've already played, showered and are awaiting their dinner reservation boosts our efforts to engage them, as well as increases food and beverage revenues. We even welcome private groups and host special events like glow ball on occasion. When we built The Punchbowl, we knew it would be fun and would get used, but it has taken the golfer back to being a kid again, playing for quarters on the putting green or having that elusive putt to "win the U.S. Open".

If you would like to email the author of this Best Practice directly, please email jsimonds@pga.com.