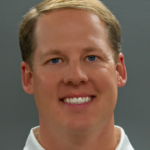 Jason Kuiper, the 2020 Georgia PGA Section Teacher of the Year and a 2020 GRAA Growth of the Game Teaching Professional, is the PGA Director of Instruction at the Bobby Jones Golf Course in Atlanta, Georgia.
Jason Kuiper on the importance of having a par-3 or putting course:
We recently celebrated the opening of two fantastic new practice amenities at our facility – a Five-Hole Par-3 course, known as Cupp Links after the course designer, Bob Cupp, and a Nine-Hole Putting course, called The Dan Yates Putting Course. We already had a great double-sided practice range in place that not only meets the needs of our public golfers, but is the home to the Georgia State University golf team. Cupp Links opened last spring and The Dan Yates Putting Course last fall, immediately enhancing the player development programming we offer. Not only do they give golfers a place to practice their vital short game skills, but they enable our golf professional staff to teach these skills and recreate on-course scenarios with students. We can give our kids an on-course experience without having to take up space on the often-busy larger layout. We're on the par-3 course every day in our after-school program. The kids are more engaged by being able to move around more than if we were just on the range itself. They're actually playing golf and that experience always leaves them wanting more. With that in mind, we offer play on both courses free for kids, with adults paying a minimal rate of $10. Promoting this family play benefits our programming efforts, the facility itself and the game of golf for the long-term. In fact, we'll also use these new facilities during private lessons with kids, beginner adults and even seasoned players who need some fine-tuning of a specific skill. To maximize the benefit, we keep the conditions of these courses as impeccable as the main course to ensure a similar experience, regardless of the golfer's skill level.

Jason Kuiper on the business impact of having a par-3 or putting course:
Implementing stations and games and contests into junior instruction is an effective way to keep kids interested and learning, while still having fun. The addition of these practice facilities takes those efforts a step further and has immediately boosted participation in our junior golf program. With our new short game courses being such a prominent aspect of our junior programming, the importance of this aspect of the game is instilled early in their education. In fact, we often joke that our students are going to have the best 50-yard wedge game due to the freedom we have to teach and practice out there. If it's a nice day, the facilities are full. In addition, many of these same benefits are applicable to our women's and beginner golf programs. We all know the goal of all golfers is to get on the golf course – these facilities enable us to expedite their progress and help them maneuver their way around the holes, albeit a smaller version of what they'll encounter on the main course. The funds to complete the Bobby Jones Golf Course project were donated by private and corporate donations and we had great support of the local Atlanta community. The partnership with GSU has been a winner for everyone as well, as we'll hire many of their players to help with junior clinics that often take place in the shared hitting space of our new indoor teaching facility. These new amenities are valuable additions to our facility and wonderful options for recreation within our community.

If you would like to email the author of this Best Practice directly, please email jason.kuiper@bobbyjonesgc.com.