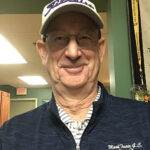 Jack Conger, a four-time Central New York PGA Section Teacher of the Year, the 2020 Section Professional Development Award winner, the 2014 Section Player Development Award winner, the 2005 Section Merchandiser of the Year for Public Facilities, the 1996 Section Merchandiser of the Year for Private Facilities, the 1990 Section Golf Professional of the Year and a 2019 Central New York PGA Section Hall of Fame Inductee, is the PGA Director of Golf at The Links at Erie Village in East Syracuse, New York.
Jack Conger on the importance of teaching students how to practice effectively:
I have found from many years of experience, that most golfers do not know how to practice. They might go to the range often and get the biggest bucket of balls available; but the progress being made in improving their skills is often minimal at best. I see them on our range and have at other facilities for years. They don't know what to work on to fix their slice or top or three-putt. They just hit ball after ball after ball, without really fixing anything. Unless they understand their deficiencies, and know how to rectify them, they're just getting really good at doing it wrong. I encourage these individuals to take a lesson. My golf academy sits at The Links at Erie Village, where we have a great practice facility and indoor hitting bay with FlightScope, and putting green with Blast Golf technology. When working with students, I address issues during the lesson, and prescribe work to be done between sessions, efforts that are every bit as important as the time we spend together. I spell out what to work on and how to do it in a customized plan that addresses the faults in their setup or swing, as well as their mental or physical make up. With each problem in a golfer's swing, there are drills that aid in fixing those issues. Going to the range with that in mind is true practice that will expedite progress and noticeable improvement. As golf professionals, we understand the importance of proper grip, alignment, posture and ball position. These four fundamentals have a direct effect on the quality of the golf shot and where the ball goes upon contact. How many times have you tweaked any one of these issues and saw instant improvement? We all have, and it's a concept that students just don't get. With clear, concise explanation, and the use of alignment rods as demonstration, I educate my students on how to set up to their golf ball.

Jack Conger on the business impact of teaching students how to practice effectively:
In any endeavor, those who plan usually see greater success. Students must take the information communicated during their lesson and use it to their advantage at the practice range. If they do it right, they'll see pretty quick results and will come to their next lesson with an even greater trust in you. I teach them to accomplish something at every practice session – after all, most weekend golfers don't have much time to practice. So, it becomes more about the quality of the practice session than the quantity of balls hit. I emphasize the importance of putting practice as well – practice by putting three balls from one fringe to the other and then back again. They're gauging the speed of the greens, while seeing how good their distance control is that day. After all, most three-putts come from poor distance control, rather than misreading greens and alignment. Finally, one thing I learned from working with Mike Bender for years – rehearse any new moves two or three times between each ball you hit. Practice with a purpose – an invaluable lesson all golfers should learn for quicker improvement and long-lasting change in their game.

If you would like to email the author of this Best Practice directly, please email jackconger@pga.com.