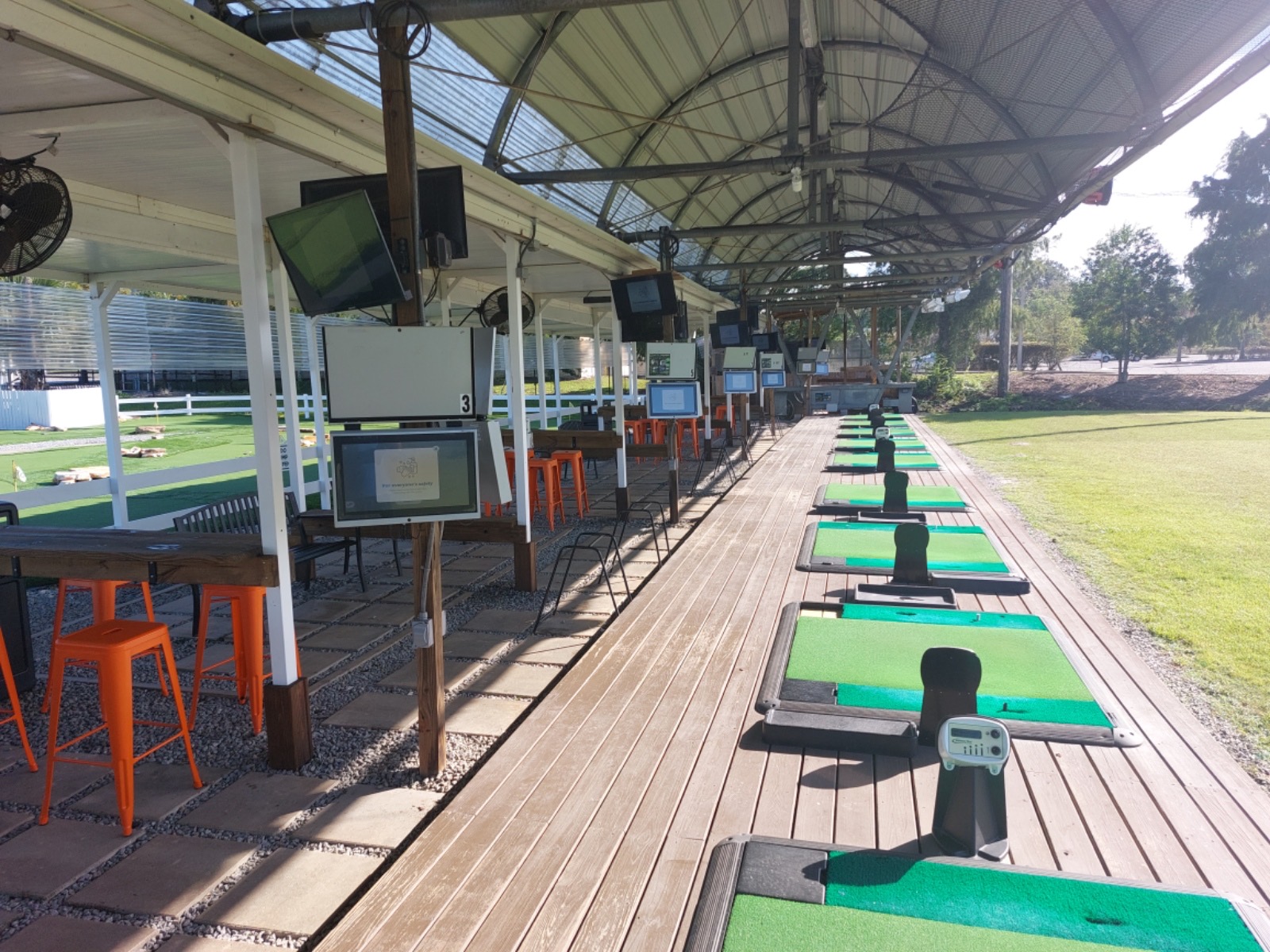 By Vinnie Manginelli, PGA
Log on to the Tee It Up Golf Driving Range website and you'll see a message from the business' Facebook page: WE HEARD YOU! WE ARE EXTENDING OUR RANGE HOURS TO 11 PM EVERY THURSDAY THROUGH SATURDAY NIGHT!!
Whatever this big boom is all about, this mass entry into golf during the pandemic that we've seen, it is not over. PGA Professionals take an unofficial oath to "grow the game of golf" when attaining membership, and golf facility owners have the same goals. Growing one's driving range business was a challenge in the not-too-distant past; but today, they're thriving, thanks to the pandemic, a lot of hard work, the most innovative technology in sports and a continuous re-investment in the business.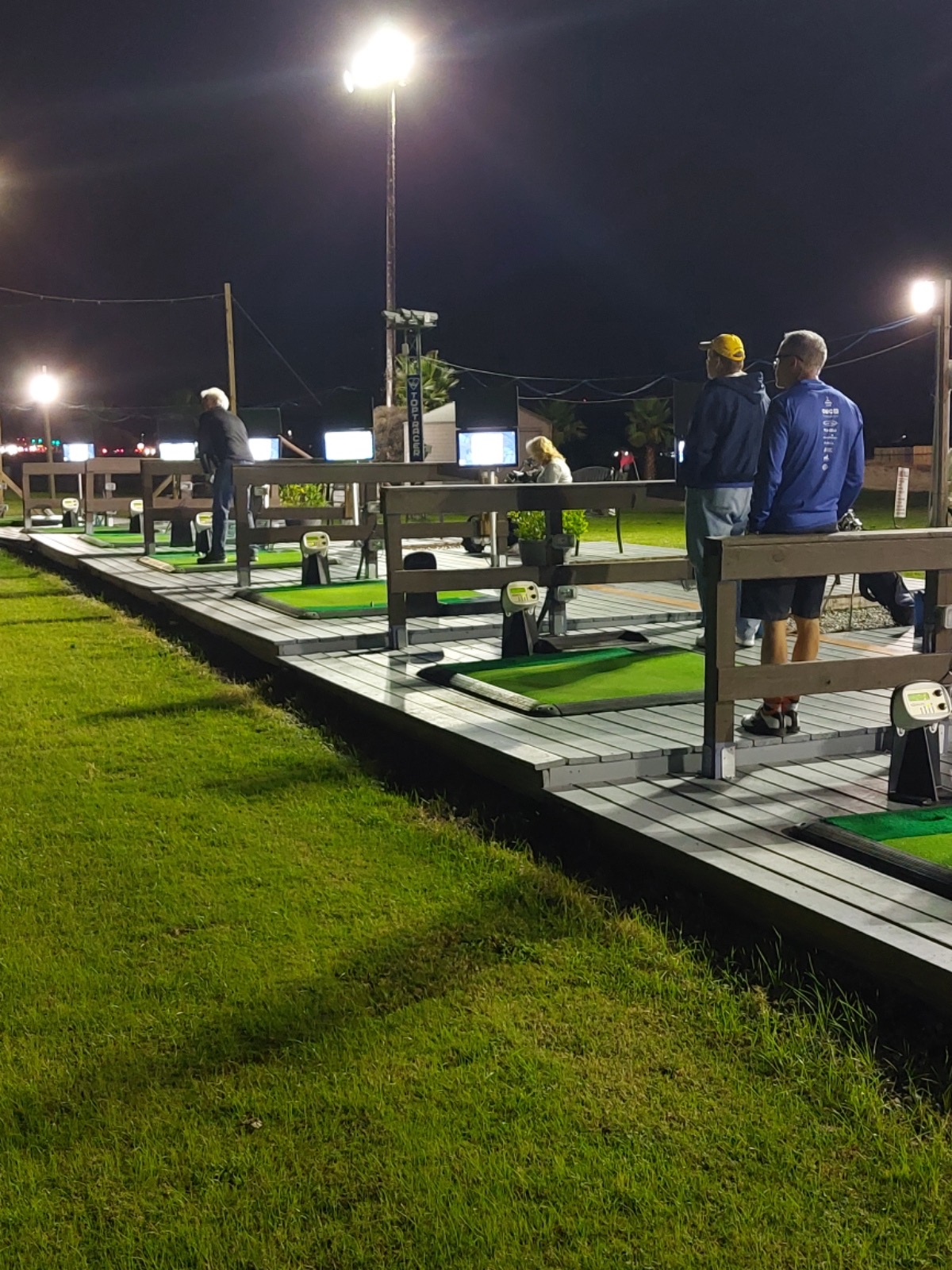 Nick Franze has been a driving range owner in Florida since 1990, even owning two of them simultaneously for a few years. He and his wife Dawn have owned and managed the Tee It Up Golf Driving Range, in the Orlando suburb of Oviedo (pronounced oh-VEE-doh) since 2002.
Nick played high school and college golf, and even dabbled on the Florida mini tours, while Dawn spent eight years in the U.S. Navy, got her masters degree and has built a career in the medical services field. She's also very hands-on when it comes to the family business.
"When I took over [Tee It Up], it was just 40-50 spots of grass. They actually had a putting course at one time, but that was overgrown," Nick Franze says. "It was flooding all the time, with weeds everywhere."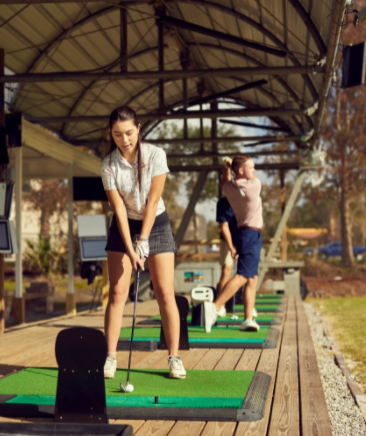 Today, Tee It Up Golf Driving Range has 20 beautiful grass tees and 20 mats, with lights that allow the facility to stay open until 10:00 pm, and on some nights, 11:00 pm.
Soon after taking over, Franze built wooden deck targets on the range that let everyone know when someone hit their mark. He enjoyed the interactive experience it provided and the feedback golfers would give. He quickly added a 120-foot mobile cover to protect his customers from the Central Florida sunshine.
A miniature golf course came next. But eighteen holes of family fun was met with the 2008 recession, and Franze sold the land where the mini golf course stood to a restaurant that was built next door. With thousands of hungry diners coming and going every week, Tee It Up is an attractive neighbor and great idea for some after-dinner fun.
Franze dove back in with a new putting amenity just one year ago, when he added an 18-hole artificial surface putting green. With specific tee areas, flags and a scorecard of its own, this par 36 layout is free to golfers buying buckets of range balls, and costs a mere $5 per person if you've come with just your putter in hand.
Although this putting course is expansive at 10,000 square feet, the upkeep is minimal, "You brush it off, hose it down or get out the blower to keep the putting surface pristine," Franze explained. "We set it up with brick tee markers so we can change the layout when desired."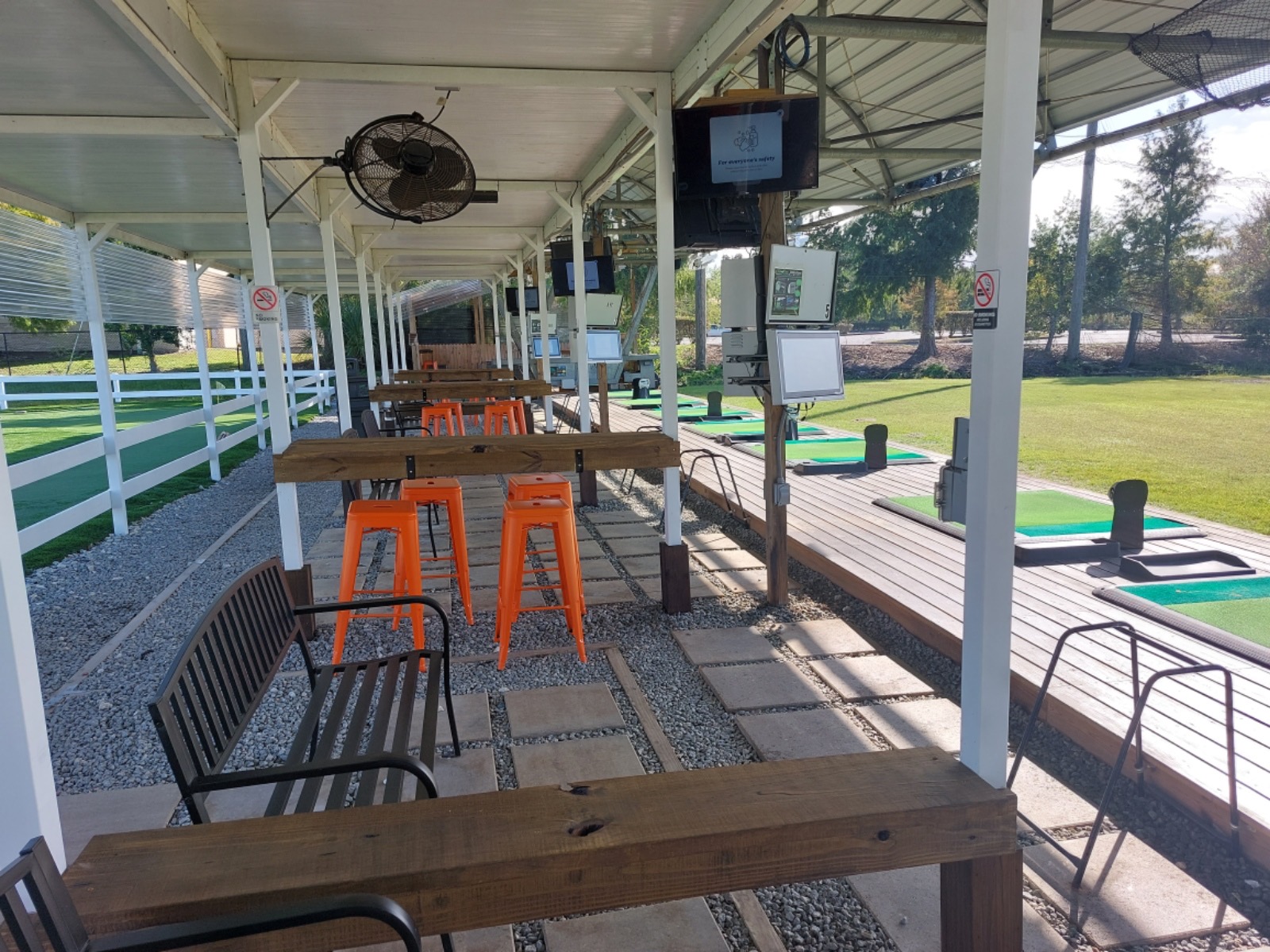 In 2018, big-time technology in the form of Toptracer Range came to Tee It Up! Franze started with eight Toptracer Range hitting bays, and has since increased to 20, all also equipped with the Power Tee automatic teeing system. In addition, the facility's 20 grass tee areas are supported by Toptracer Range Mobile. "We were the prototype (along with facilities in San Diego and Dallas) for [Toptracer Range Mobile] three and a half years ago," Franze stated.
To accommodate the addition of Toptracer, Franze replaced the wooden deck targets with barrels and flags for a more traditional range appearance that worked better with the technology on board. "People miss the wooden decks a little bit, but the Toptracer more than makes up for it," he says.
"Customers love our facility. It's become a different experience than most other driving ranges," Franze boasts. "I've been in the driving range business for many years, but this is different. This makes driving ranges fun again."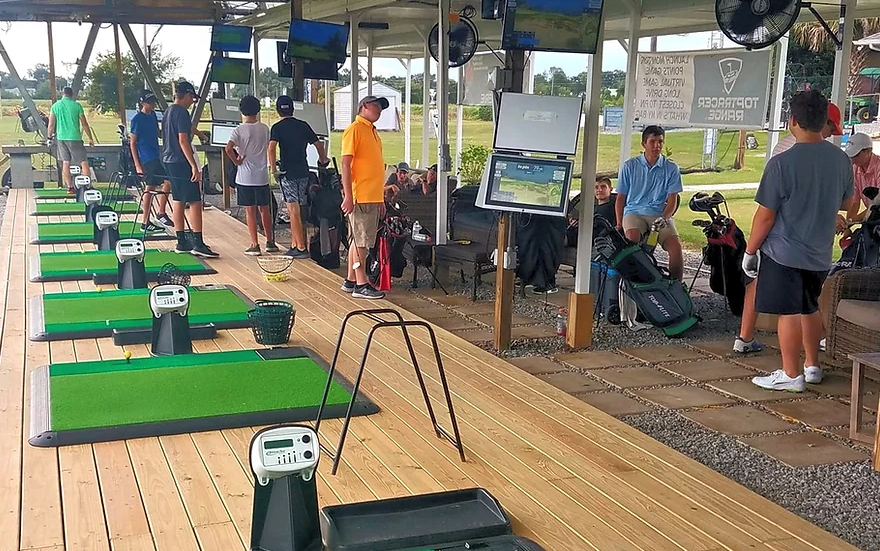 He says he has die-hard golfers focused on their games using the grass tee area, gathering their data from the Toptracer Range mobile app, and a completely different clientele of families and friends, young folks on data night or new golfers dipping their toe into the pool of golf, also enjoying all that Toptracer has to offer in a more social setting.
Tee It Up doesn't charge extra for Toptracer usage. Adding the amenity allowed Franze to increase his bucket prices by $1, which he did again when he added Power Tee. "We increased our business so much after just a few months that charging extra for Toptracer and putting our customers on the clock would have been counterproductive," Franze says.
Even with the increased bucket prices, customers appreciate the fact that they can buy a bucket of range balls and not have to look at their watch the whole time, adding to the customer experience that brings them back time after time. They can practice at their own pace.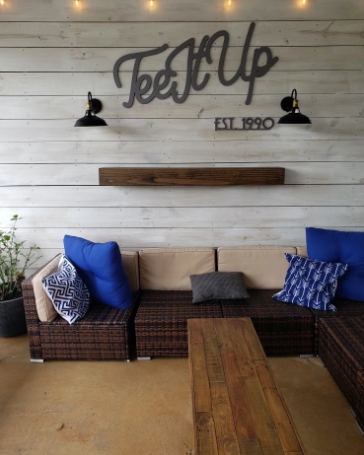 The Franze's and Tee It Up Golf Driving Range have earned consecutive Golf Range Association of America (GRAA) Top 50 Stand Alone Facility honors in 2020 and 2021, and were also acknowledged with a GRAA Top Range Renovation Award last year.
The facility has a new structure that covers the mats and Toptracer monitors. This redesigned space has chairs and tables, rather than couches and cumbersome furniture that make getting in and out a chore. Though food and alcohol are not available on site, golfers can bring their own coolers and order in from local pizzerias and eateries. And as a college town, with the University of Central Florida and its 70,000+ students just down the road, this policy has been very successful.
Franze welcomes local assistant professionals to teach at his facility as independent instructors. They bring their students, buy the buckets and give their lessons. He also implemented a policy seven years ago that allows one free medium bucket of balls every week in June and July for junior golfers 16 years of age and under. "It's kind of our way of giving back and promoting junior golf," he concluded.
For more information on Tee It Up Golf Driving Range, log on to their website, check out their Instagram or visit their Facebook page.